French designer Count Hubert de Givenchy established his luxury fashion and perfume house in 1952. It built a reputation for its unique blend of American glamor and French elegance, embodied by Audrey Hepburn's iconic look. Givenchy created Hepburn's personal wardrobe as well as her costumes for several movie roles.
In 1957, the French designer founded Parfums Givenchy and launched their first fragrance, L'Interdit, inspired by Audrey Hepburn. In 1959, Givenchy launched its first scent for men, Monsieur de Givenchy. Each Givenchy scent is unique, with the designer saying it dresses the skin, a final touch to a person's wardrobe.
Givenchy works with renowned perfumers, creating scents using exceptional ingredients mixed with unrestrained creativity. One of Parfums Givenchy's classic and daring scents is Gentleman Givenchy, which blends patchouli's woody elegance with the floral hints of iris, giving a subtle yet powerful scent that erases the feminine and masculine boundaries.
---
Gentlemen Only
Reflecting a Modern Gentleman's Sensuality & Gallantry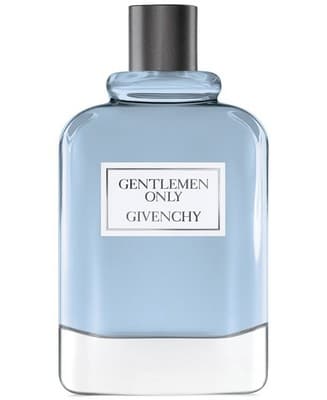 Gentlemen Only is all about being a modern gentleman – someone with attitude but with a touch of gallantry and sensuality.
The fragrance is fresh, citrusy, and woodsy, a luxurious blend that modern men want in a cologne. It has green mandarin, birch leaf, nutmeg, pink pepper, patchouli, vetiver, and cedar wood – scents that evoke manliness with the right hint of sophistication and freshness. The result is a classy fragrance that suits men who like to assert their masculinity, sexiness, elegance, and charm.
Gentlemen Only, launched in 2013, is a tribute to the gentlemen, created by Francis Kurkdjian and Jean Jacques.
---
Xeryus Rouge
Irresistibly Intriguing, Daring & Sensual
Xeryus Rouge is an intense and warm classic fragrance designed for men who love to take risks and enjoy their freedom. The fragrance is the brother of the discontinued Xeryus, named after a charismatic Greek hero.
Annick Menardo created this first Oriental scent from Givenchy in 1995. Its scent combines the freshness of green cactus and juicy kumquat with just the right amount of spiciness from red pepper and the lingering aroma of crushed cedar wood.
Xeryus Rouge is perfect for men who want to assert their personality and style and is great to wear for evening dates.
---
Pi Air
A Cool Blast of Infinite Freshness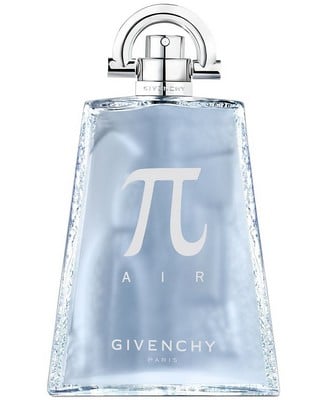 Pi Air is the sixth addition to the Pi series. The first Pi, created by Alberto Morillas, came out in 1998. It combines the scents of mandarin orange and aromatic spices with the heady aroma of cedar, vanilla, tonka bean, and almond.
Alberto Morillas also created Pi Air in 2017, taking off from the amber woody fragrance of Pi by giving it a fresh pine and herbal scent, with soft floral and other ingredients used in the original Pi.
Pi Air is an iconic Givenchy fragrance that men can wear daily when the weather is warm.
---
Cuir Blanc
Subtle Hints of Soft Leather That Linger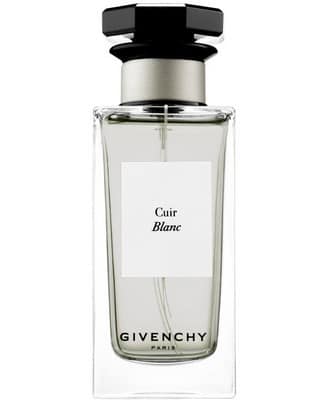 Launched in 2014, Givenchy's Cuir Blanc has a distinctive leather fragrance. It is part of Givenchy's exclusive collection they call L'Atelier de Givenchy.
Cuir Blanc is carnal and radical, with a minimalist and avant-garde charm. It is a blend of white musk, white pepper, and white calfskin leather, giving off a semblance of new, soft suede, enveloping the wearer in warm almond, amber, and wood scents.
The fragrance seems subtle when first worn, but you will get a whiff of individual scents as your body gets warmer. The scent stays on, making it a suitable fragrance for daytime wear,
---
Encens Divin
A Luxurious, Mystical & Magnetic Fragrance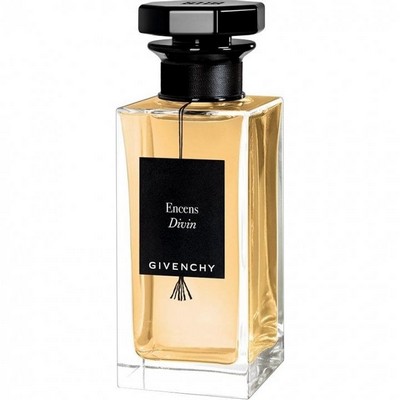 Encens Divin is a couture fragrance from the artistry of Joelle Lerioux Patris and Nicolas Bonneville. Launched in 2018, Encens Divin is an oriental, aromatic, and spicy blend with the scents of ginger, black pepper, and pink pepper mixed with other luxurious ingredients, including oud wood, vanilla, cedar, and other aromatics.
The fragrance is spicy oriental, with hints of floral woody scents, giving the colognes a magnetic and sensual allure from the addition of the Persian rose.
The scent is not overpowering, but it is long-lasting. Men and women can wear Encens Divin for intimate, leisure, and professional occasions.
---
Oud Flamboyant
Classic Baroque, Rich, Audacious & Rare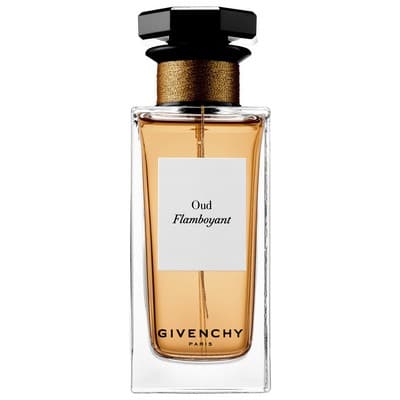 First-time users would think that Oud Flamboyant would be overpowering, as the rare (and expensive) oud fragrance is strong. But in Oud Flamboyant, the creators came up with the perfect blend of oud, leather, and cistus labdanum.
The result is a rich, woody, smoky, and layered fragrance that men can wear every day or for special occasions, depending on how bold he wants to be.
Givenchy's Oud Flamboyant exudes an oriental spirit, magical but not overpowering. Think gold lamé or rich fabrics with precious embroidery. Oud Flamboyant gives off a lingering warm, musky scent with a hint of sweetness.
---
Gentleman Original
Timeless, Masculine Audacity & Sophistication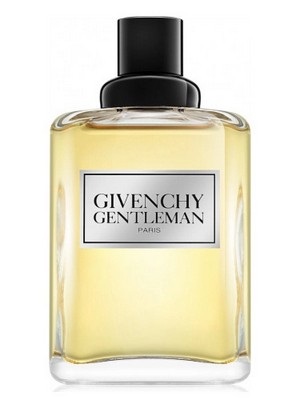 The credit for creating Givenchy's Gentleman Original goes to Paul Léger, who created the fragrance in 1974. Gentleman Original is about bold and modern masculinity. At the time when the fad focused on light and fresh scents, Paul Léger created a more seductive and stronger fragrance.
The cologne emits a fresh and sweet blend of citrus, spices, rose, Russian leather, and woody scents from patchouli, cedar, and cinnamon.
Gentleman Original is a fragrance that complements a man's wardrobe. It is a classic and timeless scent suitable for confident and elegant men. In addition, the fragrance is perfect for evening wear.
---
Givenchy Pour Homme
A Scent for Stylish Gentlemen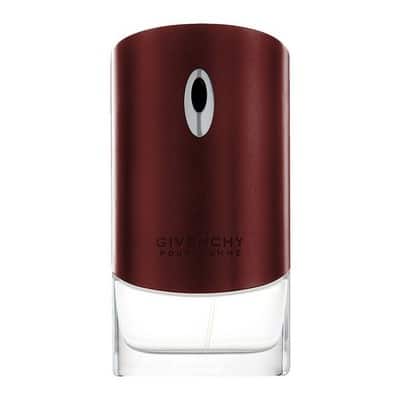 Alberto Morillas and Ilias Ermenidis created Givenchy pour Homme in 2002. It's a scent that fits Givenchy's definition of a gentleman—a creative, elegant man with an intuitive sense of style. He knows what he wants and chooses the scent for his enjoyment.
Givenchy Pour Homme is fresh and woody, combining the scents of Mandarin orange, grapefruit, spices, violet, lavender, vetiver, labdanum, and cedar.
Although it is best for evening wear, nothing can stop a Givenchy gentleman from wearing it any time of the day, as it has the citrusy freshness that fits daytime occasions.
---
Insense Ultramarine
Perfect for the Warm Summer Months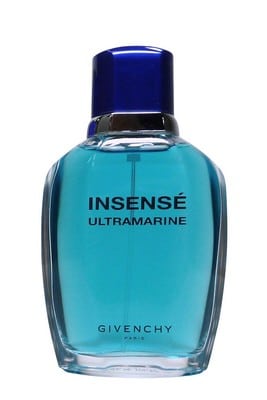 Insense Ultramarine is a fragrance created by Christian Mathieu for Givenchy in 1994. It's not the usual aquatic-themed fragrance many stores sell as warm-weather colognes.
Insense Ultramarine exudes an aromatic, fruity fragrance with a layered profile. First, you will get a whiff of cool, juicy, and tart aromas, followed by different flowers and mint scents, ending with the earthy cedar, vetiver, and tobacco scents. The fragrance is definitely manly, despite the fruity and floral aromas. The combination is not something you can find in most men's colognes.
With its unique profile, Insense Ultramarine is suitable for daywear and informal evening gatherings.
---
Gentleman Réserve Privée
A Fragrance with a Touch of Class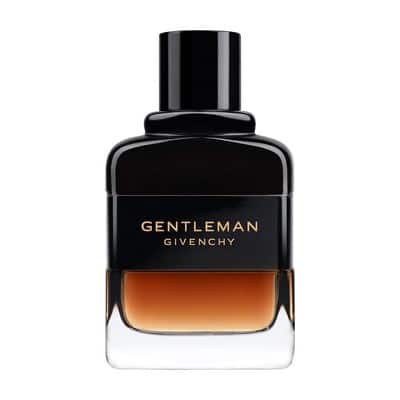 Gentleman Réserve Privée is one of the newest colognes launched by Givenchy. Released in 2022, it was created by Olivier Cresp and Nathalie Lorson. It is described as an amber vanilla fragrance that combines the scents of bergamot, iris, chestnut, amber, wood, and whiskey.
The scent of iris gives Gentleman Réserve Privée a floral touch, but the combination of whiskey, chestnut, and bergamot gives the fragrance a touch of refinement and elegance.
Gentleman Réserve Privée is an intense cologne that grows stronger from the body's warmth. It's perfect for romantic evenings any time of the year.