The Marciano brothers, originally from the south of France, founded Guess in 1981, and it is now a powerhouse in over 80 countries. Almost overnight, it became shorthand for a hip, cool, and daring way of life. Guess has encouraged consumers to daydream through its iconic and enduring ad campaigns, which helped launch the careers of several now-famous models. The company rode off the fashion industry's ups and downs of the 1990s and has successfully relaunched itself to the young market in the 21st century.
In the late 1980s, Guess collaborated with Revlon to launch their first perfume, "Original" Guess for women. They now have 42 fragrances for both men and women. The first came out in 1990; the most recent is in 2022. James Bell, Clement Gavarry, Firmenich, Bruno Jovanovic, and dozens of other renowned perfumers contributed to the creation of Guess fragrances.
Guess has become an empire of recognizable fragrances thanks to its timeless advertising campaigns that have encouraged consumers to let their imaginations run wild.
---
Girl Belle
The Awakening of a Superstar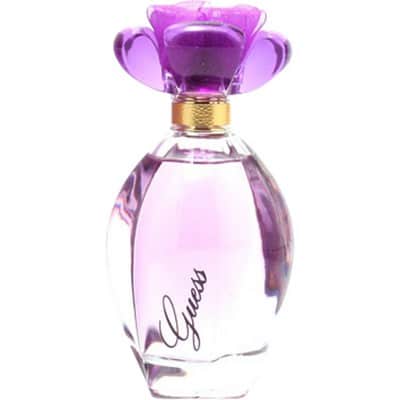 Actress Amber Heard was the inspiration for the fragrance Guess Girl Belle, which, like the star, exudes an air of mystery and audacity. An alluring, mysterious woman is at the heart of this new scent. It has an overwhelmingly flowery and fruity aroma.
The first notes are a flirty display of cherries dunked in champagne. Notes of alluring peony, jasmine, and violet are at the perfume's core. A rich dry down of Australian sandalwood, musk, and vanilla supports these two initial notes.
It has incredible longevity and a heavy trail that can overwhelm others. So it's best for special occasions, especially for an evening night out.
---
Guess Seductive
Tempting & Sensual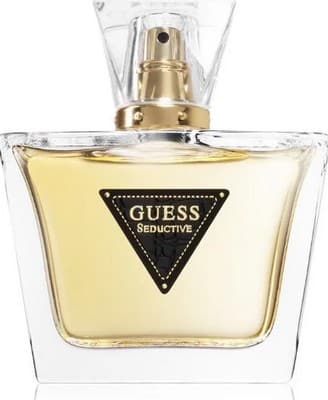 Guess Seductive, meticulously formulated by perfumer Veronique Nyberg in 2010, is a journey into the mysterious sensuality of femininity. It starts as powerful but settles into a pleasant, feminine aroma.
The top notes of Guess Seductive include relaxing pear, crisp bergamot, and black currant. Jasmine, orris root and African orange blossom make up the middle notes. These notes are powerful, earthy floral. Vanilla, cashmere wood, and olibanum provide soothing depth in the base notes.
This perfume is the best choice for an evening out in town, especially on a romantic date.
---
Mariano
Strength & Modesty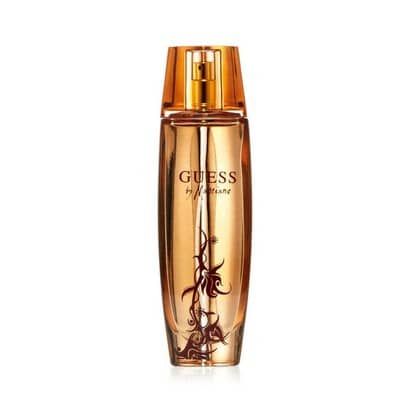 Guess Marciano, created in 2007 by perfumer Barbara Zoebelein, is a modern take on a traditional feminine smell.
The perfume starts with notes of star fruit, sparkling grapefruit, and cardamom. Peony, fragrant jasmine, and the clean scent of pink honeysuckle carry on the flowery rhythm of the opening notes and continue until the middle. Notes of powdered vanilla, musk, and woody accords round out the blend.
Women who like more feminine scents would adore Guess Marciano. It is the perfect everyday scent, from going to work to doing errands to going on a date in the evening. It has moderate longevity and trail but can make heads turn.
---
Guess 1981
A Nostalgic Takeaway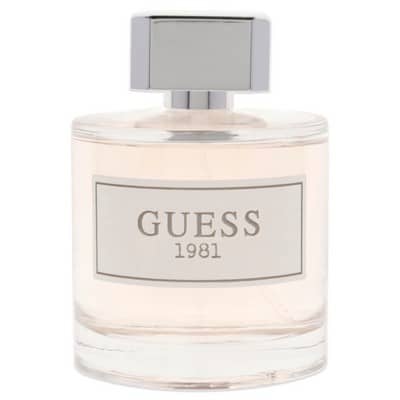 Guess 1981, the new pillar fragrance from the Guess fashion label, is being billed as the brand's most enticing and sensuous perfume yet. Perfumer Clement Gavarry developed the perfume Guess 1981, in Los Angeles.
The fruity, soothing top notes of mandarin orange, red currant, and pear set the tone. Orange flower, peony, jasmine, and orange make up the middle notes, which provide a blast of feminine scent. Musk, praline, ambroxan, vanilla, and cedar all contribute to the coziness of the fragrance's base notes.
The scent evokes the flowery warmth and happiness of a sunset on a Los Angeles beach. This fragrance will stay all day and has a fresh, sophisticated scent.
---
Bella Vita Rosa
Delightfully Refreshing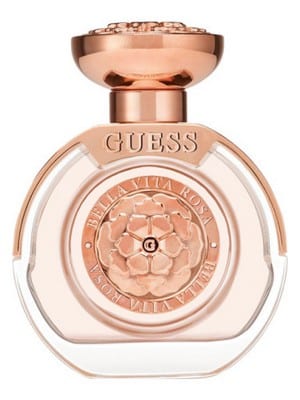 Bella Vita Rosa is a fruity floral scent for ladies created by the house of Guess. It is a brand-new scent released in 2022 in collaboration with Gabriela Chelariu. In Bella Vita Rosa, you'll find refinement after nuance of pleasure.
The opening bursts in the flavors of quince, Italian lemon, and black currant. It slowly transcends to the middle notes of magnolia, lily-of-the-valley, jasmine, and cypress before finishing with sandalwood, moss, musk, and iris petals.
The scent's brilliant feminine character is completed by soft woods encased in a creamy oriental sensuality. It has moderate longevity and a trail that is perfect for the summer.
---
Seductive Noir
Cupid's Bow in a Bottle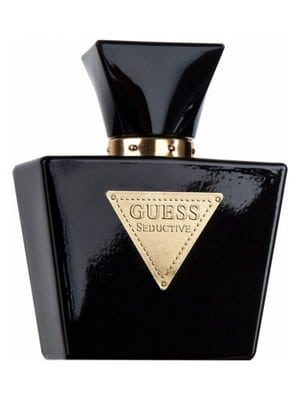 From its name to its sleek black package, everything about Seductive Noir exudes seduction. Perfumer Laurent Le Guernec created this scent in 2019. It is the female counterpart to the brand's Seductive Noir Pour Homme. This perfume is meant to be worn on a romantic evening or a formal occasion.
Its signature notes are a fusion of bergamot, sage, and peony. The floral sweetness of jasmine, iris, and lily-of-the-valley may be found in the middle notes. Afterward, the seductive sensation is completed with the base notes of velvet, vetiver from Haiti, and vanilla.
The seductive Noir lady doesn't need to overwhelm others because her fragrance says everything. The package's black and gold simplicity evokes a classic Hollywood aesthetic.
---
Gold For Women
Golden Hues of Seduction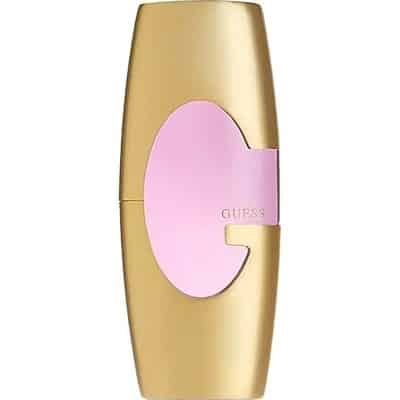 In 2007, Guess released Gold for Women, and the scent has grown in popularity. This fragrance is for the confident and independent woman. It has a mellow, sophisticated scent that is neither feminine nor masculine.
The fragrance's introductory notes are apple, citrus, and pineapple, with a hint of pink pepper, according to perfumer Claudette Belnavis. Hyacinth, jasmine, lotus, and rose all come together in the heart to create a soft feminine fragrance. The base notes of sandalwood, patchouli, amber, vetiver, and seductive musk are warm and creamy.
A strong and daring finish is ideal for significant events. It is the perfect finishing touch after a dress-up, adding a touch of sexy rebellion.
---
Guess For Women
A Damsel in Bliss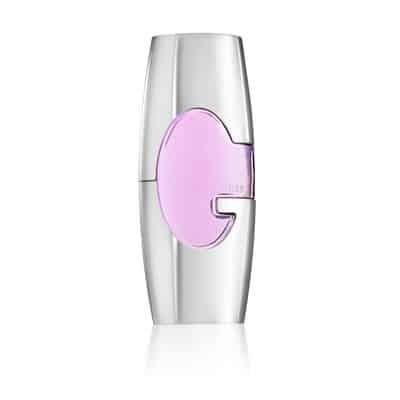 Made by master perfumer Maurice Roucel in 2006, Guess for Women has intensely fragrant sweet and floral notes. The fragrance develops a sweet vanilla note as it dries, making it ideal for nighttime use.
Fruity notes, including strawberry, green apple, orange, and bergamot, are prominent in the scents. Flowery middle notes include red berries, magnolia, peony, jasmine, lily-of-the-valley, freesia, peach, and ylang-ylang, and the heart is full to overflowing with these notes. In the base notes, musk, amber, cedar, and oakmoss create a more sophisticated, alluring atmosphere.
This perfume is the perfect buy for girls with a sweet tooth when it comes to fragrances.
---
Indigo For Women
Sophistication & Earthiness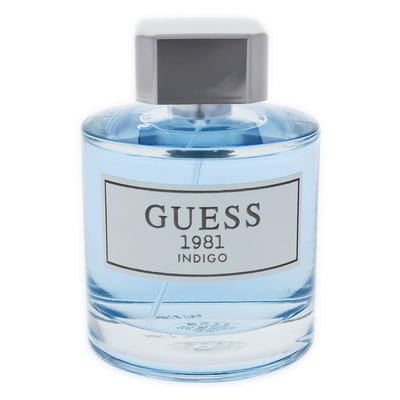 Guess published 1981 Indigo for Women in 2018. The fragrance's easygoing, feminine vibe made it an instant hit, quickly becoming one of the brand's best sellers.
The first notes of sea salt, fig, and soft lilac are airy and aquatic. Iris, blue lotus, and narcissus are all found in the middle notes, providing a feminine touch. Atlas cedar, pinot noir grapes, red wine, and Haitian vetiver provide earthy yet playful base notes.
It is designed for laid-back summer days, with overtones of sea mist and fruity notes. It's the aromatic equivalent of a white T-shirt, a pair of faded jeans, and a road trip on a hot summer morning.
---
Dare
Unafraid to Shine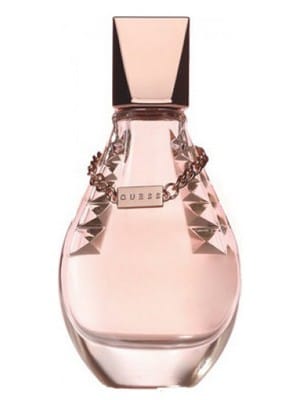 Dare by Guess debuted in the summer of 2014. Bruno Jovanovic, a renowned perfumer, created this fragrance to make the wearer feel confident and daring.
The top notes of pear blossom, kumquat, and lemon flower establish the crisp and sweet atmosphere. Cactus flowers, jasmine, and wild rose to make up the fragrance's heart notes, and white musk, woody notes, and coconut form the fragrance's base. Its elegant and contemporary take on exotic tones is complemented by floral, woodsy, and musk notes.
The Guess Dare fragrance is not for the faint of heart. It has a strong, persistent aroma. This perfume is excellent for nights out or passionate dates when you want to feel provocative.