Guess was founded in 1981 by the four Marciano brothers from Italy. The Marcianos—Paul, Maurice, Georges, and Armand—grew the company into one of the world's most recognizable high-end lifestyle brands. From redesigning jeans to redefining the sexy, young, adventurous lifestyle, Guess has become famous for its diverse lineup of products.
The company is renowned for its varied fashionable offerings, including innovative and striking clothing pieces, watches, and other accessories and fragrances suitable for various genders and occasions. The brand is also popular for its black-and-white advertisements featuring notable models. Guess currently has 42 different fragrances in its lineup and caters to clients of all genders.
The brand's lineup of scents for men is decidedly versatile as it combines different top notes and middle notes with strong masculine bases of musk, amber, sandalwood, and other earthy notes. Most people find Guess perfumes appealing with lasting sillage and aroma.
---
Guess 1981 Eau de Toilette for Men
Perfect for Office Wear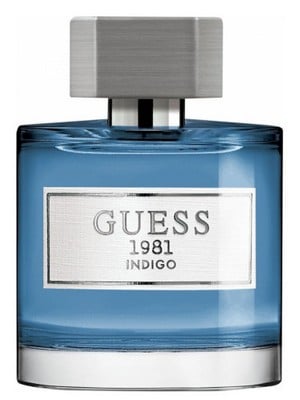 Guess 1981 was launched in 2017 and was touted as a perfect everyday cologne evoking images of a refined gentleman. Housed in a simple glass bottle, it underscores the scent's subtle charm.
It opens with citrusy notes of bergamot and violet leaf and continues to enchant with clean mid-notes of ambergris, cedar, and oakmoss. It finishes with a terrific scent of leather and frankincense, underscoring the allure and mystery of manhood.
With excellent projection and sillage, Guess 1981 Edt is perfect for everyday office wear as it doesn't overwhelm but enhances the mystique of the man wearing it.
---
Guess Seductive Homme Men Edt Spray
Long-Lasting Seductive Fragrance
Wear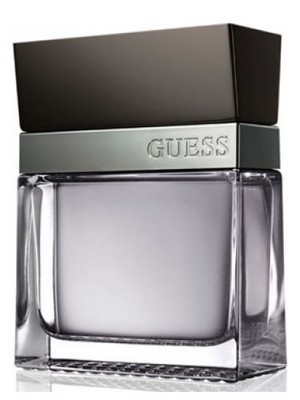 Released in 2011, Guess Seductive Homme promises a fragrance suitable for all skin types. Its simplicity belies its sophisticated fragrance.
Guess Seductive Homme begins with citrusy clean top notes of Mandarin orange, warm cardamom, and pink peppers, stimulating the senses. Its heart is composed of mesmerizing vetiver, orchid, and violet leaf, which makes people want to cuddle with you. Finally, its base of patchouli, musk, sandalwood, and amber evokes a comfortable warmth that is perfect to end the day.
It is perfect for people who want a lasting, attractive scent for day and nighttime activities.
---
Guess Man
Ideal for the Confident Man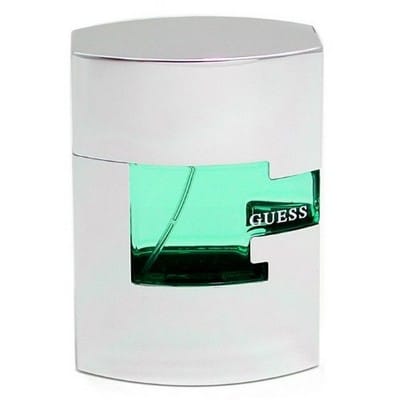 Released in 2006 and created by Steve DeMercado, Guess Man was billed as the perfect scent for men who want to feel powerful and confident all day. Presented in a futuristic yet aesthetic-looking bottle, it underscores the fragrance's boldness and complexity.
The scent opens with a refreshing layer of wormwood followed by warm and harmonious mid-notes of lavender, ginger, nutmeg, and white pepper. The base notes of musk, sandalwood, fir, amber, Peruvian balsam, and suede provide a comforting and creamy richness that evokes strength and masculinity.
It is perfect for the spring and summer months as the fragrance lingers all day.
---
Guess Dare
Reinvigorating Go-To Fragrance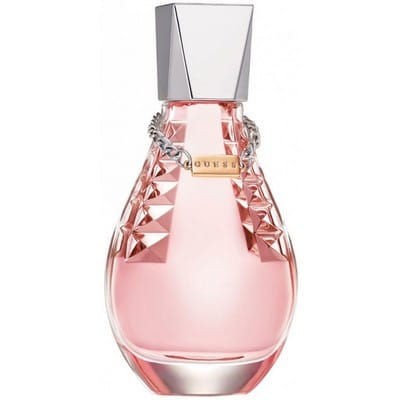 A fragrance launched in 2016 on the heels of the feminine editions Dare and Double Dare, Guess Dare for Men promises to be a versatile go-to fragrance for both day and nighttime romps. It presents differently from other fragrances but still denotes strength and masculinity.
Dare opens with crisp, refreshing top notes of juniper berries, white pepper, and bergamot and evolves into a mesmerizing mix of cashmere wood, geranium, and jasmine. Its patchouli, musk, and cedar base notes evoke a comfortable warmth.
It is a perfectly versatile scent for daytime and nighttime activities that evokes youthful energy and enough sophistication.
---
Guess 1981 Los Angeles
Decisively Versatile & Masculine Fragrance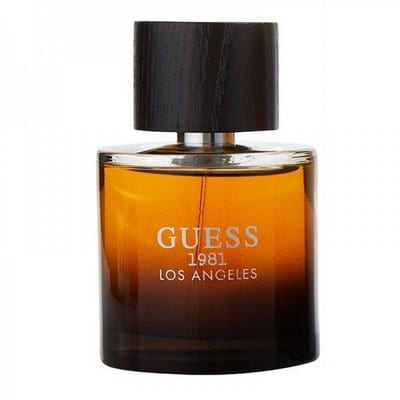 A decisively masculine fragrance released in 2017, it was touted as an alluring alternative to other available colognes in the market. Presented in a silvery bottle with a geometric top, it emphasizes the scent's vibrancy and depth.
Guess 1981 opens with crisp, spicy, and comfortable notes of bergamot, black pepper, and plum, which seems to last the whole day. It evolves into refreshingly warm mid-notes of ginger, mint, and geranium, which makes people sidle up to you. The base notes of vetiver, sandalwood, tobacco, and amber evoke a comfortable, intriguing warmth.
The scent's perfect for whole-day application as its performance and sillage are noteworthy.
---
Guess Seductive Noir Homme
Elegant Masculine Sophistication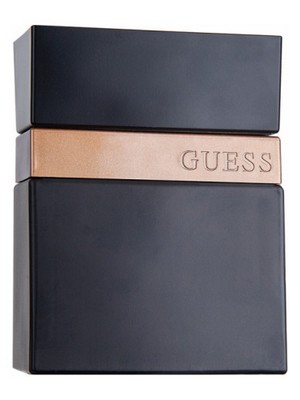 Released in 2019 and created by Jerome Epinette, Guess Seductive Noir Homme was billed as a perfect masculine fragrance that will make the wearer feel sexy and confident throughout the day. Presented in a sleek black bottle, it reflects the fragrance's sophisticated appeal.
As the name suggests, Seductive draws people in with top notes of mandarin orange, pink pepper, and cardamom. It evolves into floral mid-notes of violet leaf, vetiver, and orchid, giving way to a comforting warmth underscored by musk, amber, sandalwood, and patchouli.
It's a great scent for daily wear but can also be a go-to fragrance for quick nightcaps and formal events.
---
Guess by Marciano
Ideal for the Confident Man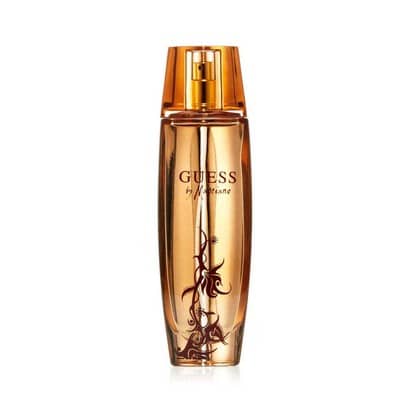 Introduced in 2009 and billed as an authentic man's fragrance, Guess by Marciano delivers on its promise with excellent sillage and longevity. Beautifully presented in a glass flacon with brown-bronze shine and gold box, it emphasizes the scent's luxury and complexity.
The fragrance boasts a richly complex combination of ginger and Mandarin oranges with underlying middle notes of lavender, sage, violet, and neroli. Its base is a smooth blend of pepper, amber, and leather, making people feel comfortable and warm.
Guess by Marciano is perfect for winter and fall evenings as it provides a terrific scent that lingers and captivates.
---
Guess 1981 Indigo
For Refreshing Summer & Spring Vibes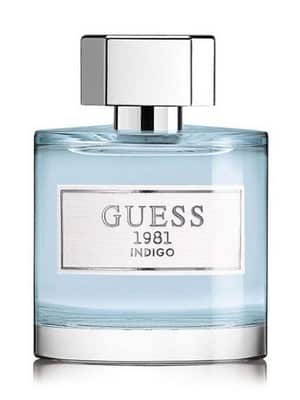 A fragrance released in 2018, Guess 1981 Indigo was billed as a woody aromatic scent. Its clear bottle with a geometric top showcases the fragrance's color and underscores its deep, rich undertones.
Indigo boasts a terrific blend of scents, starting with decadent top notes of fig, blue lavender, bergamot, and sage which leaves a refreshing trail. It captivates the senses with the luscious middle notes of coconut nectar, tonka bean, iris, and oak moss. It finishes with a comforting clean blend of amber, musk, and cedar.
The scent is ideal for people who want a rich, refreshing smell for daytime use.
---
Guess Night
Best for Nighttime Escapades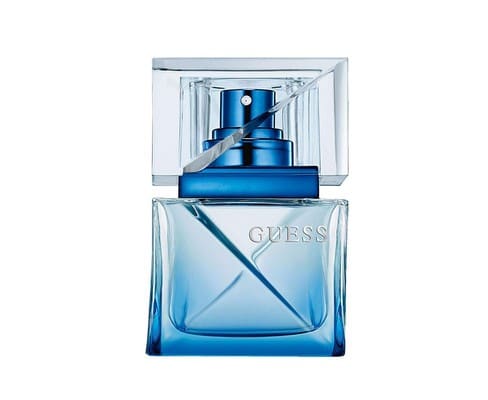 Billed as the ideal fragrance for men looking to make the best first impression, Guess Night was introduced in 2013.
The fragrance provides a citrusy clean vibe with top notes of elemi, pepper, and grapefruit. The middle notes evoke a woodsy masculine undertone as it boasts of cedar, vetiver, and geranium. Finally, the base notes of patchouli, vanilla husk, and labdanum create a titillating musky aroma that lingers long enough to captivate the senses.
The perfectly versatile scent is terrific for regular use during springtime.