Thierry Hermes established Hermes after moving to France in 1837. The first Hermes store manufactured high-quality harnesses and bridles for carriages. Thierry's talent and dedication earned Hermes several prestigious awards, marking the brand's name in the business.
In 1880, Charles Hermes, Thierry's son, joined the family business. He expanded Hermes' products and target market. Because of Charle's leadership, Hermes became a well-known brand in Asia, Russia, Africa, Europe, and America. They also added jewelry, home furnishings, accessories, ready-to-wear clothes, watches, and perfumes to their luxurious items.
Hermes' perfumes represent the brand's history and rich heritage. Hermes released its first unisex scent in 1951 and became an instant crowd favorite. Then, in 1961, Hermes launched Caleche, its first fragrance for women. The fashion house worked with several renowned perfumers to create these magical scents, like Edmond Roudnitska and Guy Robert. Today, Hermes has more than 120 perfumes in the market.
---
Eau d'Hermes
Hermes' First Unisex Fragrance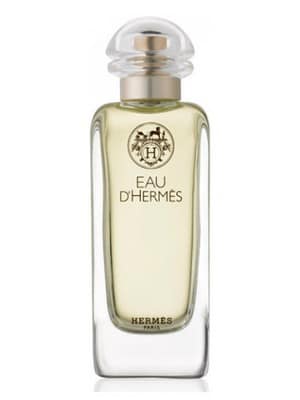 Eau d'Hermes was created under the nose of a famous perfumer, Edmond Roudnitska. It was the first-ever fragrance launched by Hermes in 1951.
Eau d'Hermes smells like the interior of a luxurious Hermes bag. The scent of fine leather surrounded by spicy and citrusy notes is very distinct. It'll also reward your senses with a delightful splash of lavender, lemon's bold scent, and cardamom's cleanliness. After the initial flash of notes, Eau d'Hermes settles into a refreshing trail of sandalwood and vanilla.
This perfume is for true Hermes fans. It'll make you smell classy and expensive. It's perfect for ladies who want to make bold statements.
---
Twilly d'Hermes Eau Poivree
Most Delicate Hermes Scent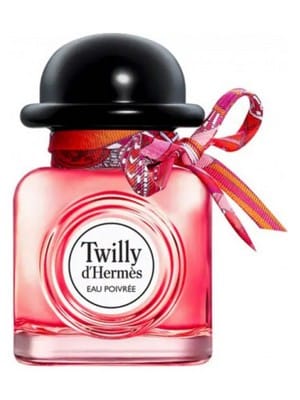 Twilly d'Hermes Eau Poivree was launched in 2019. It is a chypre floral scent for ladies created by Christine Nagel. It is the first flanker of Hermes' Twilly fragrance, released in 2017.
Twilly d'Hermes Eau Poivree is delicate, youthful, and elegant, just like the original Twilly perfume. However, this flanker comes with several surprises. For instance, it opens with a daring and vibrant blast of pink pepper and dries down with the warm scent of patchouli and rose. It is the perfect balance between woody, floral, and spicy notes.
Its bright and youthful aroma is perfect for ladies who want to reinvent their youth.
---
Eau des Merveilles
Best Perfume for Powerful Ladies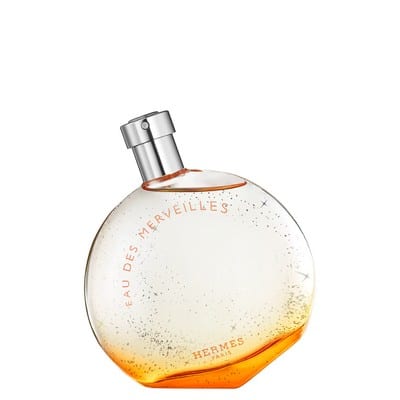 Hermes launched Eau des Merveilles as a woody fragrance for ladies in 2004. It was the creation of Nathalie Feisthauer and Ralf Schwieger.
Eau des Merveilles has a magical composition. It is ultra feminine but has no strong floral notes, breaking the norm in girly perfumes. Instead of flowers, its creators highlighted the zestiness and sweetness of lemon, elemi resin, and orange. Then, it becomes more interesting as the warmth of amber and the sensuality of pink pepper kick in.
It's the kind of perfume Pocahontas may wear: bold, powerful, daring. This is best suited for ladies who want to exert dominance and power.
---
Caleche Soie de Parfum
A Nostalgic Scent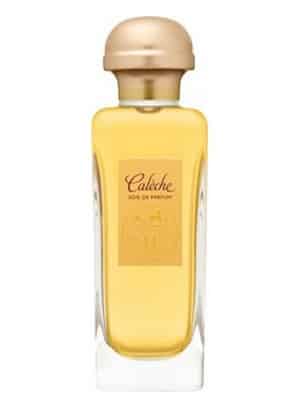 Caleche is the scent that started Hermes' rise in the perfume industry. It was created by Guy Robert and was launched in 1961.
The original Caleche is very feminine, with heavy floral notes. However, it was reimagined in 1992 when Hermes launched Caleche Soie de Parfum. This version has lighter notes of rose, sandalwood, and aldehydes. It still has the original perfume's charm, elegance, and beauty, but Caleche Soie de Parfum is much more youthful and modern.
Fans of the original Caleche perfume will surely love this. This is also perfect for young professionals during the summer and spring seasons.
---
Le Jardin de Monsieur Li
A Fuss-Free Scent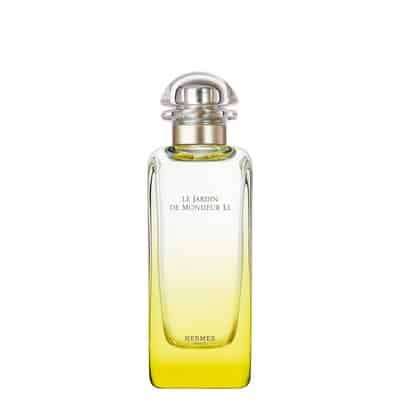 Le Jardin de Monsieur Li is a unisex fragrance launched by Hermes in 2015. It was created under the nose of Jean-Claude Ellena.
This is one of the easiest Hermes scents to wear because Le Jardin is refreshing and light. It'll transport you to a lush garden in the middle of spring. Its note pyramid is just a simple blend of jasmine, mint, kumquat, and green sap, but the end result is amazing and one of a kind. It smells sweet, aromatic, and elegant without being overpowering and loud.
Le Jardin de Monsieur Li is a versatile and inoffensive scent you can wear on almost every occasion. Ladies and gentlemen can use Le Jardin as their signature scent.
---
Un Jardin En Mediterranee
Top Pick for Summertime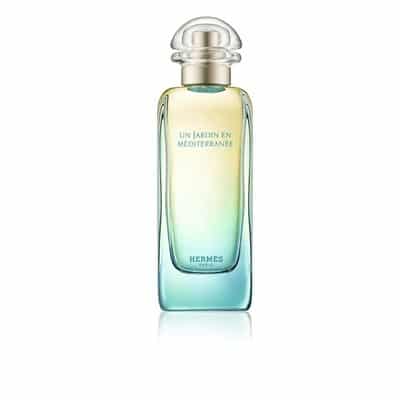 Hermes launched Un Jardin En Mediterranee in 2003. It was marketed as a floral aquatic fragrance that both men and women could enjoy. It was created by the scent expert Jean-Claude Ellena.
Un Jardin En Mediterranee paints a picture of a paradise-like world. It opens with the magical blend of lemon, bergamot, and mandarin orange, accompanied by the delicate scent of orange blossom. Then, the greenness of the fig dominates the scent. Finally, the dry-down will make you smell clean and fresh, as if you just stepped out of the shower.
Un Jardin will remind you of your best summer trips, making it the best summer perfume of its time.
---
Jour d'Hermes
Luminous, Sensual & Floral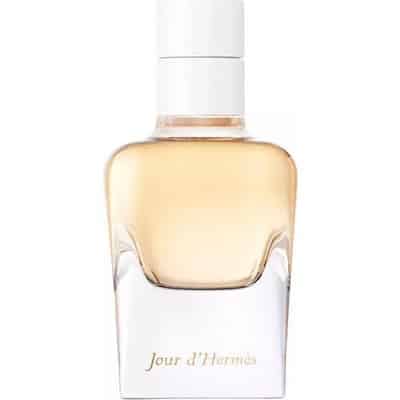 Jour d'Hermes hit the shelves in 2013 as a floral fragrance for ladies and was created by Jean-Claude Ellena. This perfume is a big hit, so Hermes used its scent in its shower gel, body lotion, and deodorant.
Jour d'Hermes opens with the delicate and refreshing scent of lemon, grapefruit, and watery notes. As the opening scent tones down, the floral notes gradually appear. It's like sniffing a fresh bouquet of gardenia, sweet peas, and roses. Jour d'Hermes expresses a sensual and alluring side of femininity with its beautiful floral and greeny scents.
This is best for casual gatherings, romantic date nights, or innocent first dates.