Hermès is a French luxury fashion and perfume house founded in 1837 by Thierry Hermès. Their perfume house was founded in 1924 and has since become one of the most prestigious perfume houses in the world. Their colognes are made from only the finest ingredients and are known for their quality, exclusivity, and luxury.
Their fragrance collections have been favored by men and women alike. Their classic and modern scents blend sophisticated notes with botanical extracts to create a unique scent that's sure to impress. This top-quality perfume house is renowned for its ability to create unique scents that are both luxurious and sophisticated. They offer an array of fragrances for men and women, which are perfect for any occasion or season.
If you are looking for a luxurious and timeless perfume, consider a bottle from this luxury brand. Here are our favorites.
---
Terre d'Hermes
The Beauty of the Earth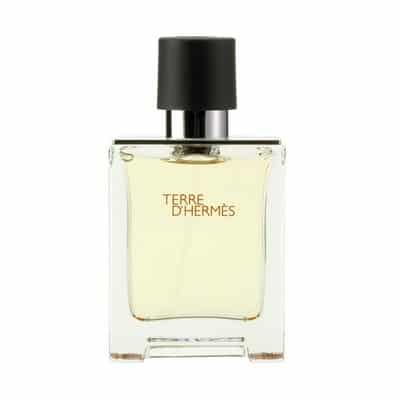 Terre d'Hermes is a classic cologne for men. It was launched in 2006 and is one of the most popular fragrances from the French luxury house Hermès. The fragrance is designed by Jean-Claude Ellena, who has been with Hermès since 1992.
Terre d'Hermès opens with top notes of grapefruit and orange; middle notes include pepper, flint, and pelargonium; and base notes are vetiver, cedarwood, and patchouli.
The scent is warm and woodsy with a hint of spice. Its earthy aroma evokes images of an outdoorsy man spending time in nature by working on his hobbies or building something at home.
---
Un Jardin Sur Le Nil
Garden in a Bottle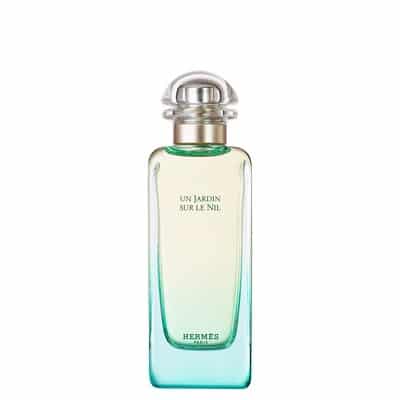 Un Jardin Sur Le Nil is a 2005 cologne for men. Perfumer Jean-Claude Ellena created the fragrance.
This bottle contains grapefruit, green mango, tomato, and carrot notes, followed by lotus, bulrush, orange, hyacinth, and peony for an elegant finish.
The tropical gardens inspired Un Jardin Sur Le Nil at the company's Beaubourg location in Paris. This scent is ideal for daytime wear and evening use which can easily transition from day to night events. These may include weddings or formal gatherings where you want to impress everyone with this amazing scent.
---
Un Jardin En Mediterranee
European Goodness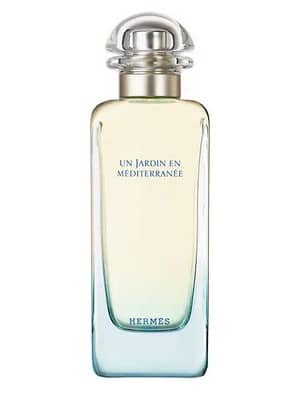 This fragrance is a 2003 release by Hermès' in-house perfumer Jean-Claude Ellena.
It comprises top notes of lemon, Mandarin orange, and bergamot; middle notes of white Nerium oleander and orange blossom; and base notes of fig leaf, cypress, red cedar, juniper, and pistachio. The result is a cool sea breeze blowing over lush green fields with a hint of citrus and earthy woodiness underneath.
En Mediterranee is perfect for summer and is a wonderful choice for both men and women. The citrus notes make this fragrance refreshing and light, while the woody base notes give it some masculinity. It's also long-lasting, so you can wear it during the day or at night with no problem.
---
Un Jardin Sur Le Toit
Encompassing Elegance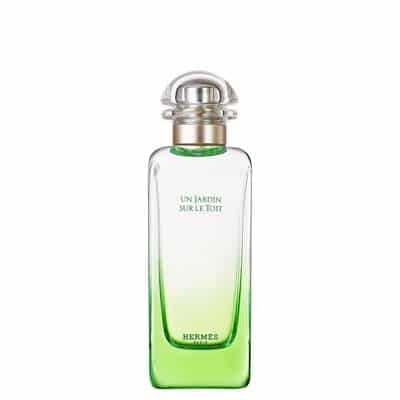 This cologne embodies the spirit of a gentleman who wants to be both understated and elegant. It's fresh, green, and aromatic with an earthy note that is perfect for spring or summer. It was created in 2011 by Jean-Claude Ellena.
The composition comprises grass, red apple, rose, pear, rosemary, and magnolia notes. It's a unisex scent that can easily be worn by men and women alike.
This is a great fragrance for everyday use, as it's light and fresh enough to wear in warmer months with no problem. It's also perfect for wearing during the day at work because it won't clash with any scents.
---
Eau de Rhubarbe Ecarlate
Crimson Tartness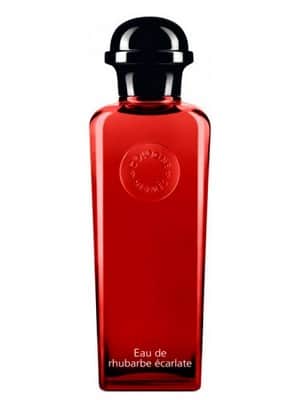 Eau de Rhubarbe Ecarlate is a fruity floral perfume from 2016 created by Christine Nagel. It's best for spring and summer but can be worn year-round. This fragrance is all about the sweet things in life, with top notes of rhubarb, middle notes of red berries, and base notes of white musk.
The rhubarb is the star of the show here, with a tart, fruity note that's tempered by the musk and berries. It's a unique combination that works together, creating something that feels fresh but also simultaneously comforting.
This isn't an overly sweet scent. It's natural smelling and perfect for those who want to smell like they just stepped out of the shower.
---
Hermessence Ambre Narguile
The Sensation of Amber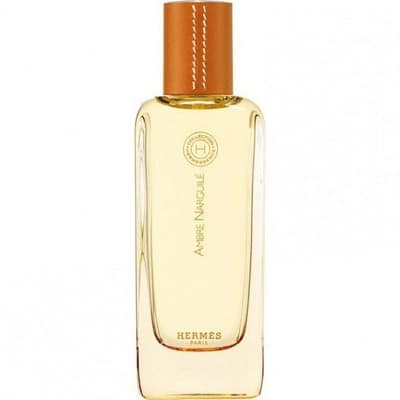 This is the most recent addition to the Hermessence family, launched in 2004. It was created by Jean-Claude Ellena.
The fragrance contains cinnamon, honey, rum, caramel, and tonka bean, among other notes, and opens with a spicy citrus burst that suggests cinnamon and cloves with lemon top notes. As it dries down on your skin, you'll notice subtle hints of vanilla bean blended with tobacco leaf before it finishes with a warm amber dry-down with honeyed undertones.
If you like warm gourmand fragrances or sweeter smells, this may be right up your alley. Also, if you are looking for an evening fragrance that isn't too feminine or heavy, this is an excellent choice.
---
Le Jardin de Monsieur Li
Oriental and Citrusy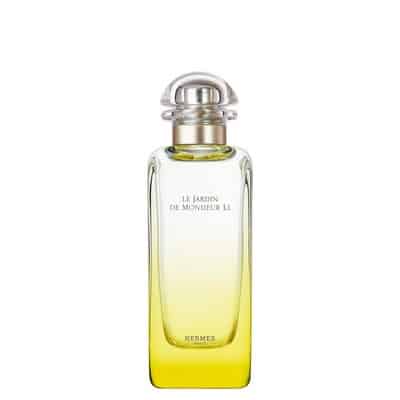 Le Jardin de Monsieur Li from 2015, crafted by Jean-Claude Ellena, is one of the most different colognes in the Hermès collection. It's a fresh take on the floral genre. Kumquat, jasmine, mint, and green sap notes combine with mossy undertones to create something truly unique.
The top notes are invigorating and lively. They're followed by strong mid notes that are at once masculine yet gentle. Finally, you'll find a finish that is both soothing and lovely.
It's no surprise that Le Jardin de Monsieur Li has been a best-seller since its launch. It's perfect for anyone who appreciates modern scents with an old-school twist (and isn't afraid of wearing something different).
---
Un Jardin Apres la Mousson
A Hugging Warmth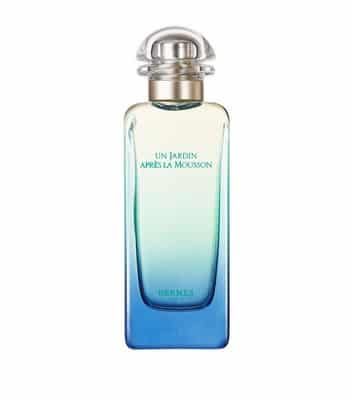 Un Jardin Apres la Mousson by Jean-Claude Ellena is the cologne for you if you want something sweet and spicy. This fragrance contains notes of ginger, which give it a bit of warmth in addition to its floral aroma.
The ginger note is balanced by rosemary and tonka bean, which round out the scent nicely. A little goes a long way with this one, it's best to apply sparingly to not overpower yourself or others around you with your fragrance.
This is an excellent choice for anyone looking for something more masculine than eau de toilette but still lighter than traditional colognes. In addition, the ginger gives it a nice kick that makes it stand out from other similar scents from other top brands.
---
Voyage d'Hermes
Sailing Sensations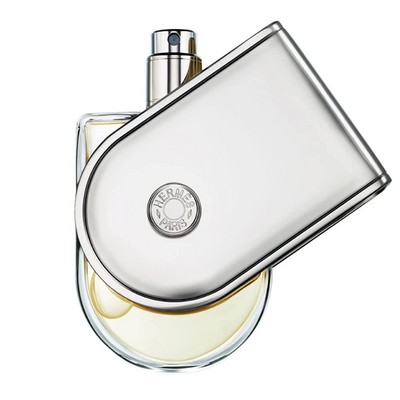 Voyage d'Hermes, a cologne for men by Jean-Claude Ellena, was launched in 2010. This perfume is designed to capture the pure essence of citrus and spice.
The top notes include cardamom, Amalfi lemon, and spices like juniper berries and ginger. The middle notes are tea leaves with green notes such as basil and sage and floral scents like rose petals. Finally, the base notes consist of woodsy scents, including cedarwood and musk, that add depth to the overall smell.
This is an ideal fragrance for casual wear during any season because it can be worn at any time throughout the day or night without overpowering other people around you who may have sensitivities to strong fragrances.
---
L'Ambre des Merveilles
For the Passionate Gentleman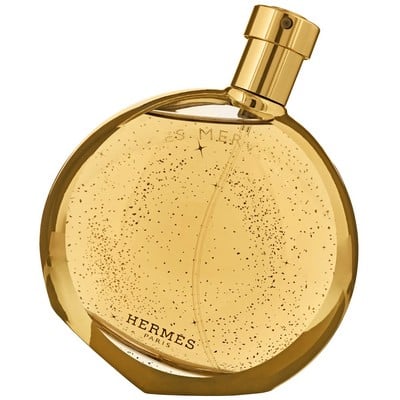 L'Ambre des Merveilles is a wonderful olfactory blend of amber and vanilla, but it's also a work of art. The fragrance was created by Jean-Claude Ellena in 2012 and was named after the novel "Le Corbeau et le Renard" by French poet Pierre de Ronsard (1524-1585).
This fragrance is focused on amber notes. However, instead of appearing too masculine or overpowering, this scent has just enough sweetness to be considered unisex.
The notes include bergamot, amber, vanilla, and patchouli. This is a great fragrance to wear in the fall or winter when looking for something warm and inviting.
---
Terre d'Hermes Eau Tres Fraiche
Airy Cool Depth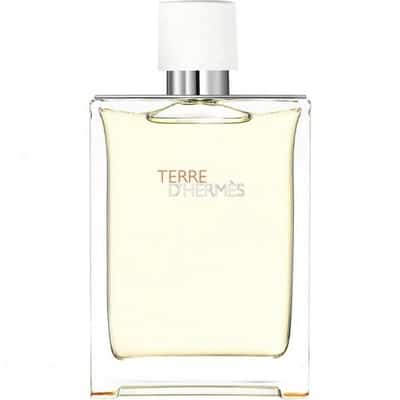 This fragrance is perfect for a hot summer day. It has a clean, airy quality that makes you feel like you've swum on the beach. Nothing is stifling this cologne. It smells amazing and makes you feel better.
This fragrance was released in 2014 by Jean-Claude Ellena for Hermès. The top notes include citruses, orange, and water notes; the middle note is geranium; and the base notes are cedar, and patchouli.
If you like clean scents such as Cool Water or Acqua Di Gio but want a little more depth, this could be your next go-to scent.
---
H24
For the Modernist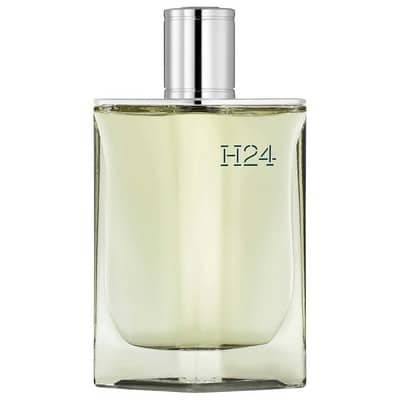 H24 is a fresh and clean cologne that embodies the spirit of modernity, with aromas reminiscent of newness. Christine Nagel created it in 2021, known for her minimalist approach to fragrance design.
The notes include clary sage and narcissus, with citrus blossoms and fruity sweetness from orange blossom and rose absolute. Though it smells clean, H24 has woody undertones that give it depth; an animalic musk note compliments these at the base.
This scent is ideal for men who want something less feminine than other offerings from Hermès. The designer describes H24 as "a new age aroma," meaning it has classic elements like masculine wood.