Jean Paul Gaultier is a popular fashion designer who broke boundaries with his combination of haute couture and street styles, androgynous designs, and the blending of diverse cultural symbols into his creations. Primarily known for his apparel, he expanded his empire to include fragrances in 1993. His iconic corset-shaped bottles were artsy and bold and showcased his liberal principles.
His fragrances are widely popular because of their pleasant sillage and terrific longevity. His scents are gorgeous combinations of floral and fruity notes and evoke sensuality, comfort, and sophistication. His perfumes have undergone reimagination by renowned perfumers. His lineup of fragrances celebrates the strength of the feminine spirit, sensuality, and the beauty of its ingredients.
Gaultier's fragrances are sure to attract attention as the carefully mixed notes work well to create an immediate impression. With exceptional sillage, longevity and intensity, there's bound to be a suitable signature scent that can help energize and electrify days and nights.
---
Classique Eau de Toilette Spray
Captivatingly Sweet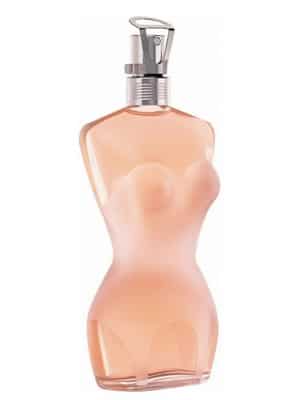 Launched in 1993 and created by renowned perfumer Jacques Cavallier, Classique was a bold and sweet fragrance guaranteed to captivate the senses. Housed in a female-torso-shaped bottle, the bottle embodied sexiness and sophistication.
The scent opens with pleasant top notes of rose, mandarin orange, bergamot, pear, orange blossom, and star anise. Then, the blend moves on to captivating middle notes of plum, ginger, ylang-ylang, orchid, tuberose, and iris. It ends with a creamy, rich undertone of vanilla, sandalwood, amber, cinnamon, and musk. The scent overall is quite sensual and sweet.
It is ideal for regular use as it creates a great olfactory first impression.
---
La Belle Eau de Parfum
Sensuality in a Bottle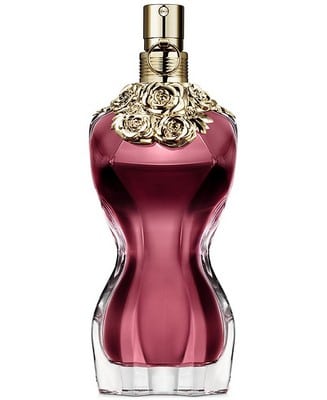 Created by perfumers Sonia Constant and Quentin Bisch, La Belle was introduced in 2019 and promised sensuality in a bottle. Presented in an exquisitely designed bottle, it underscored the complexity and strength of a modern-day woman.
The refreshingly intoxicating notes of bergamot and pear characterize the top notes. Then, the scent evolves into a beautiful blend of rich leather and floral notes, evoking a sense of warmth and comfort. The vetiver, vanilla, musk, and amber base notes further underscore the scent's sensuality and rich undertones.
The scent is perfect for regular wear as it draws attention with its fragrant sillage and longevity.
---
Classique Eau de Parfum
Seductive Sophistication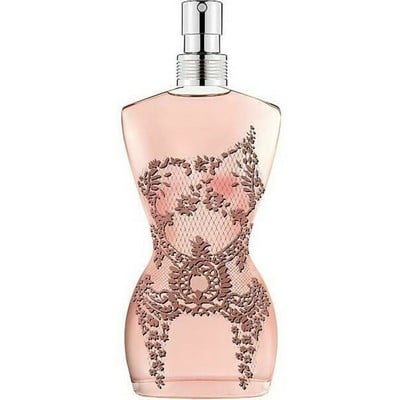 Released in 1993 and created by Jacques Cavallier, Classique was touted as a pleasurably refreshing scent. Packaged in an exquisite bottle with a lacy dress and a golden metal box, it showcased sophistication and promised seduction.
Hints of rose tincture and the rich smell of rum characterize the scent's top notes. Next, a gorgeous blend of narcissus and vanilla orchid comes through as the middle notes, evoking good memories and sophistication. Finally, the scent's base notes of sandalwood, vanilla, amber, and tonka bean fill the senses with warmth.
It is ideal for the cold months as the scent hugs the wearer through the day.
---
Scandal Eau de Parfum Intense
Flirty & Playful Scent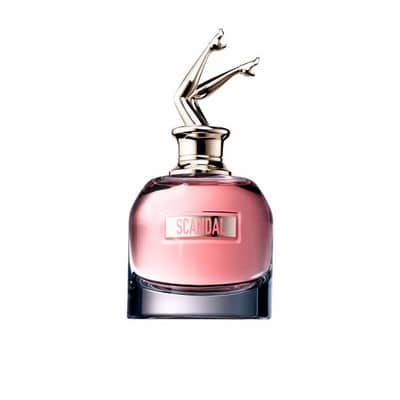 Scandal, released in 2022, was the collaboration of Fabrice Pellegrin, Ane Ayo, and Daphne Bugey. The scent promised a sensual fruity fragrance which didn't disappoint. Presented in a multifaceted bottle covered with red lacquer and the iconic leg top, it screamed irreverent chic.
Scandal Eau de Parfum Intense turns heads with a burst of dazzling jasmine top note, which turns into a sultry sweet salted caramel middle note that doesn't fail to intrigue and captivate anyone who smells it. The fragrance's base vanilla note evokes richness and comfort.
It's ideal for people who love long-lasting sillage that is sure to demand attention all day.
---
Classique Pride Edition Eau de Toilette
Refreshingly Sweet Scent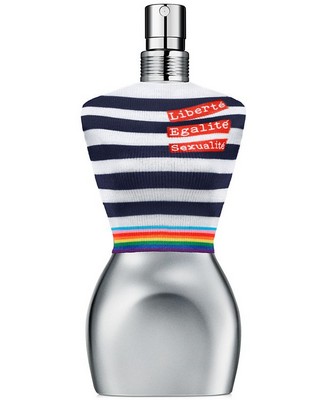 Gaultier's Classique Pride Edition Eau de Toilette was introduced in 2022 and was the creation of Quentin Bisch and Natalia Gracia-Cetto. It promised a refreshingly sweet scent and didn't disappoint as it delivered in spades. Housed in a torso silhouette bottle celebrating LGBTQIA+, it celebrated freedom and complexity.
It starts with citrusy, crisp notes of yuzu and blood orange, and its heart is made of captivating neroli and orange blossom notes. Its musk and white wood base notes underscore its powdery, woody scent.
Classique Pride is perfect for summer and spring and is versatile for office and leisurely occasions.
---
Scandal by Night Eau de Parfum
Luxurious Evening Scent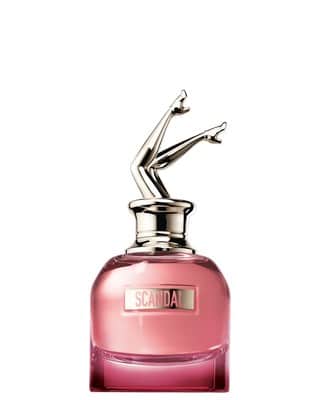 Introduced in 2018, Scandal By Night was created by Daphne Bugey, Christophe Raynaud, and Fabrice Pellegrin and was billed as a sweet floral fragrance perfect for evening wear. Presented in a frosted bottle and the iconic legs top, it promised terrific longevity and sillage.
The scent captivates with top notes of honey, citruses, and bitter orange, which evoke a rich and clean crispness. The scent's heart tantalizes with hints of exotic flowers. Finally, its base notes of patchouli, amber wood, and other earthy notes capture people who smell it.
It is great for evening use, especially during the fall and winter.
---
Gaultier 2
Long-lasting Fragrance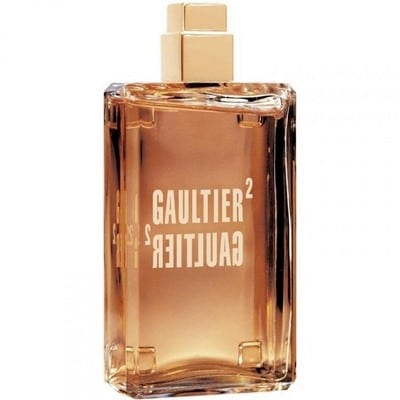 Introduced in 2005 and created by Francis Kurkdjian, Gaultier 2 promised a long-lasting sultry fragrance perfect for the colder months. Presented in a clear gold-tinged glass bottle with a geometric top, it underscored the fragrance's sultry undertones.
The fragrance is seductive and silky as it's made of terrific tones of musk, vanilla, and amber. The rich scent captures everyone's attention with its fantastic sillage and longevity and promises effortless sophistication.
Gaultier 2 is perfect for special occasions, especially during the colder months, as it evokes something special. Prepare to receive tons of compliments as the fragrance enhances your charisma.
---
Classique X L'Eau
Seductively Fresh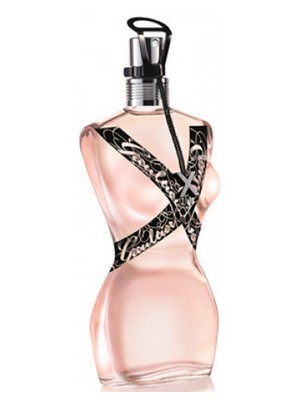 Released in 2012 and created by Jacques Cavallier, Classique X L'Eau was a variation of the 2010 fragrance and promised the wearer a seductive yet fresh fragrance. Housed in a female-torso-shaped bottle with a pearly-pink shade, a distinctive X design, and an X pendant, it underscored the scent's sexiness.
Classique X L'Eau opens with the crisp freshness of neroli and bergamot top notes. The scent then continues with floral middle notes of peony and orange blossom. Finally, the orris root and vanilla base notes recreate a buttery-smooth sweet scent that keeps the wearer fragrant longer.
Spray it regularly, especially during the summer, as it evokes fresh yet sexy vibes.
---
Scandal a Paris Eau de Parfum
Attractively Mysterious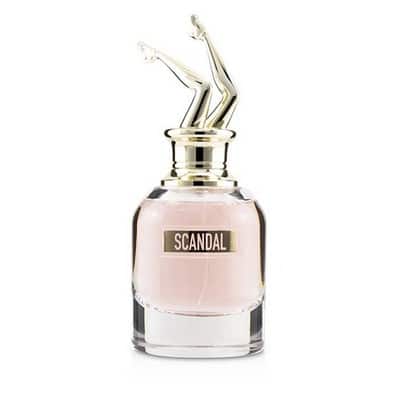 A fragrance released in 2019 and a creation of perfumer Daphne Bugey, Scandal a Paris promised to grab people's attention, and it delivered tremendously. The bottle sports the iconic legs top design, allowing the pink liquid to shine.
The scent begins with a refreshingly crisp top note of pear which immediately captures people's attention. Next, it moves to a sultry middle note of jasmine that reminds people of warmth and finishes with an aromatic base of honey that emphasizes sweetness and mystery.
The fragrance best suits day and evening wear, ensuring the wearer gets attention.
---
So Scandal!
Best for Spring and Fall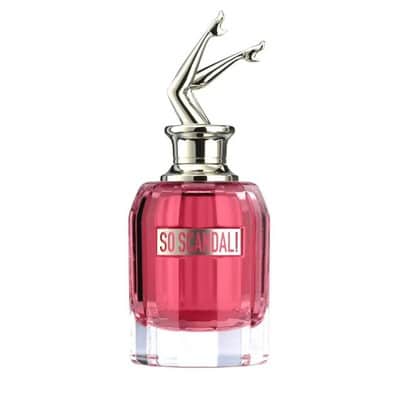 A recent 2020 release, So Scandal! by Jean Paul Gaultier, was crafted by the duo of Bugey and Pellegrin. It promised a fruity floral scent that emphasized the fragrance's sexiness and terrific longevity. The bottle sports the iconic bare legs top and the multifaceted design that underscores the scent's intensity.
So Scandal attracts attention with its fruity floral blend highlighted by notes of raspberry, tuberose, orange blossom, sambac jasmine, and milk. The particular combination captivates the senses with outstanding longevity and sillage.
It is ideal for spring and fall occasions as it ensures the person wearing it will be the center of attraction.