Jean Paul Gaultier, a French fashion designer, debuted his first collection in 1976. He never attended formal fashion design school, yet he launched a successful career at an early age by submitting drawings to established haute couture houses. The likes of Pierre Cardin and Jean Patou were among the designers who recognized his talent and encouraged him to pursue it.
The original Jean Paul Gaultier Eau de Parfum for ladies was released in 1993, but the brand name was changed to Classique. Le Male was released after Classique in 1995 and Fragile in 1999. Their unique combinations and out-of-the-ordinary presentation made them all household names.
As soon as they came out, Jean Paul Gaultier's fragrances were a worldwide hit and broke sales records. At present, 146 perfumes by Jean Paul Gaultier have been released. The first came out in 1993, and the most recent is from 2022.
---
Ultra Male
Best Pick for Chill Nights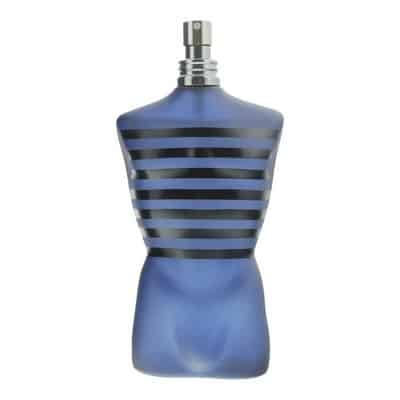 Ultra Male is a new scent that follows in the footsteps of the timeless Le Male. Francis Kurkdjian, the nose behind the scent, released it in 2015.
When the vanilla, pear, mint, cinnamon, and citrus notes of Ultra Male first come together, the resulting sweetness is reminiscent of bubblegum. Pear and lavender are front and center notes, with vanilla gaining intensity as the scent progresses. As it dries down on the skin, it takes on notes of lavender, vanilla, and amber.
Its light, sea breeze fragrance is perfect for relaxing activities like strolling along the beach.
---
Le Male Aviator
Seductive & Fresh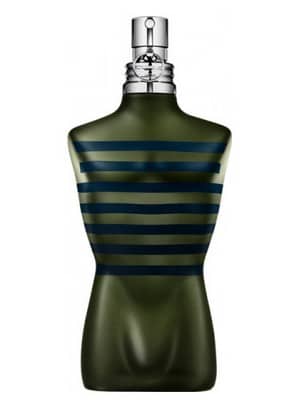 Jean Paul Gaultier Le Male Aviator was launched in the year 2020. An alluring, refined, and aromatic dry-down was developed by perfumer Christophe Raynaud for male wear.
Mint and citrus are prominent in the fragrance's introduction. Green violet leaf and a light floral aroma of geranium emerge as the mid notes. Creamy vanilla notes of tonka bean and woody notes emerge in the fragrance's dry-down, elevating the wearer to the next level of elegance and sophistication.
The sophisticated fragrance of Le Male Aviator makes it ideal for everyday use, even on more relaxed occasions like weekend strolls.
---
Gaultier 2
Perfect for Cold Weather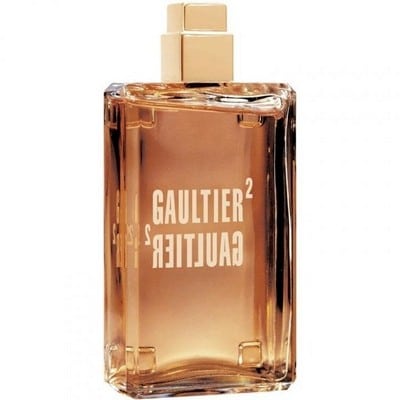 There are two editions of Jean Paul Gaultier Gaultier 2 Eau de Parfum. The first one was released in 2005, while the newest was released in 2022. Made by renowned perfumer Francis Kurkdijan, it has a rich, exotic aroma.
The amber, vanilla, and musk notes in this Eau de Parfum make for a comforting, pleasant aroma. Its top note is jasmine, while its middle note is sandalwood. It is solid and opulent, with notes of vanilla and amber that give off an alluring glow when worn.
This distinctive, sensuous fragrance is appropriate for cold weather.
---
Le Male Le Parfum
Gentle Sophisticated Scent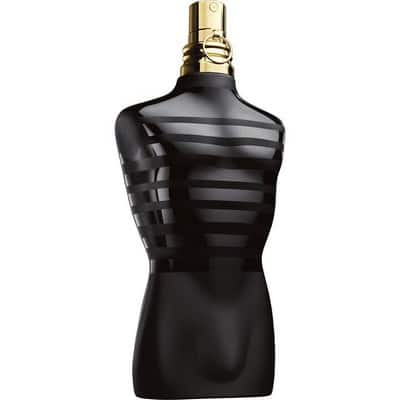 Le Male Le Parfum is the newest and most popular version of the Le Male line. It came out in 2020 and was created by Quentin Bisch and Natalie Gracia-Cetto.
The sweet spice of cardamom starts off this cologne. It has middle notes of iris and lavender that blend perfectly with the base notes of oriental, woodsy, and vanilla as it dries down. The iris imparts a powdered quality to the lavender, while vanilla and woody notes mingle towards the finish.
The scent is sophisticated without being stuffy, lending its user an air of manly gentleness.
---
Le Male Eau de Toilette
Best Pick for Young Men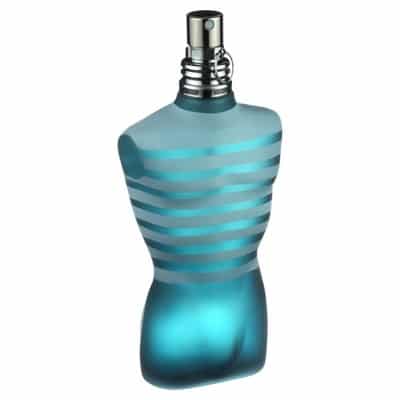 Jean Paul Gaultier's 1995 fragrance for men, Le Male, is an amber fougere scent. Francis Kurkdjian is the man who came up with this aroma which was released in 1995.
When applied, the orange blossom, mint, cinnamon, lavender, and bergamot notes go with the vanilla note. The bergamot adds a hint of citrus, and then the cinnamon smell will disappear and be replaced by a scent like powdery cream. Amber, vanilla, tonka bean, and wood wrap around the floral heart to end things.
Because it has a hint of sweetness, this fragrance changed the way men wore cologne.
---
Le Beau Eau de Toilette
For Coconut Lovers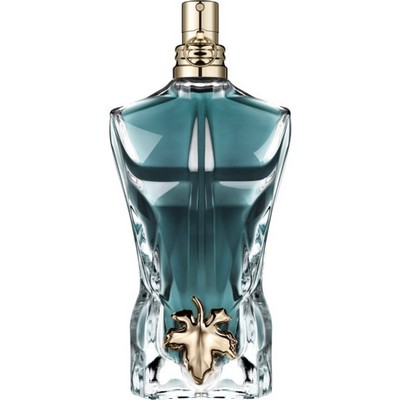 Developed by perfumers Sonia Constant and Quentin Bisch in tandem with the similarly named Le Belle for women, Le Beau was released in 2019.
An invigorating blend of brisk bergamot and young coconut creates an immediate feeling of summer. A surge of smooth tonka bean with a hint of spice follows. Once completely dried, the coconut will settle, and the tonka will emerge. Vanilla settles everything to project a vibrant scent.
The smart and manly scent of Le Beau is perfect for any generation. Wearing this scent during summer or spring will surely boost confidence.
---
Le Male Essence de Parfum
Best Scent for Formal Events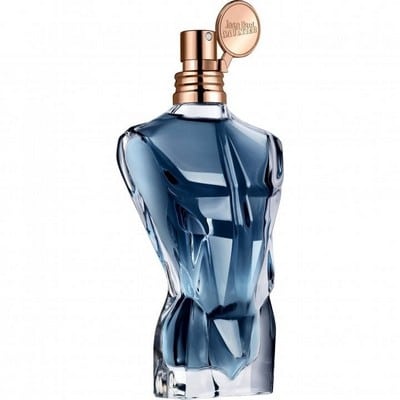 Jean Paul Gaultier collaborates with Puig to reimagine Le Male and Classique, two of his most renowned colognes, as "Belle Parfumerie" compositions with a refined new twist.
Starting with a little touch of cardamom and lemon, the rest of Le Male Essence de Parfum unfolds into a heart of lavender and leather and ends on a base of rich woods and costus root. The costus roots, an herb having earthy, animalistic undertones, make the dry-down more sensuous and muskier than the original while yet retaining its signature vanilla.
Le Male Essence is perfect for any season. It's the lavender that makes this scent work year-round.
---
Le Male Terrible
For the Versatile Man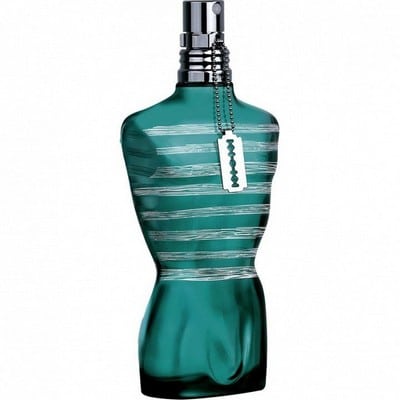 Le Male Terrible is a seductively spicy oriental male scent introduced in 2010. Aurelien Guichard, who has already worked with Gucci, Armani, and Guerlain, was the nose behind the fragrance.
Crisp grapefruit and pink pepper spice up a bright and refreshing introduction. There is a heart of lavender that pays homage to the original Le Male and is combined with the earthy, almost leathery aroma of vetiver. Finally, the dry-down of Le Male Terrible reveals a foundation of amber and exquisite vanilla.
The versatility of this fragrance is incredible; whether at dinner, a party, or a casual walk, it is perfect for any occasion at any place.
---
Fleur Du Male
The Floral Side of Masculinity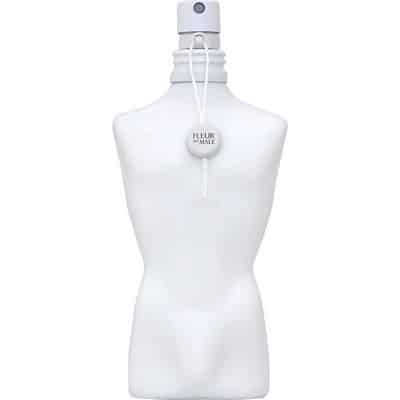 The alluring Fleur du Male is a white flower interpretation of the classic Le Male that is refined and beautiful yet unmistakably masculine. This wonderful scent was introduced in 2007 with renowned perfumer Francis Kurkdjian at the helm.
Fleur du Male has a powerful introduction by fusing petitgrain's woodsy sweetness with the bittersweet neroli floral. This blend pays homage to the bitter orange tree. The addition of chamomile and basil releases a greener smell with a pervasive hint of vanilla's creamy smoothness.
The fragrance is a daytime scent, perfect for spring and summer. The floral yet masculine notes can make anyone take a second glance.
---
Kokorico
The Scent of Confidence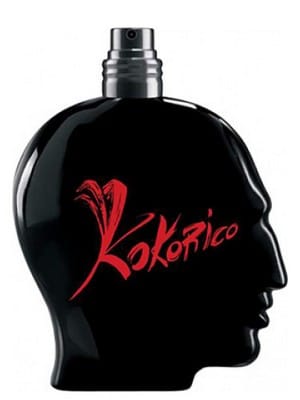 French fashion designer Jean Paul Gaultier released Kokorico in 2011. The fragrance was developed in collaboration with Puig and Firmenich perfumers Olivier Cresp and Annick Menardo, and is intended to be forceful and explosive.
The composition opens with energizing green scent from fig leaves. The opening is followed by the addition of the warm, spicy notes of raw cacao, while the sweet earthiness of patchouli provides a harmonious counterpoint. The woodsy dry-down of vetiver and cedar releases a masculine and powerful scent.
The energizing smell of cocoa added to the masculine scent of vetiver and cedar is perfect for cold nights.