Jessica Simpson, a multi-talented artist who has conquered the music, fashion, and entertainment sectors, is said to be a global phenomenon. She has been well-known for her performances in movies and TV programs since her debut. Moreover, Jessica has also found great success in fashion design and business.
One of her most successful business efforts to date is the manufacture of apparel, footwear, and fragrances. In 2004, Simpson launched Dessert Beauty, which includes perfumes and cosmetics targeted at a younger audience, in collaboration with Randi Shinder, the inventor of the Clean brand.
These perfumes combine modernity and individuality via exotic materials and aromas. The elements in the perfume were chosen to reflect the sweetness of her personality. Simpson's 2008 debut of the more mature scent Fancy, in collaboration with Parlux Fragrances, was so successful that it inspired many variations.
Currently, there are over 18 different scents offered by her brand. Various perfumers, including Alexis Dadier, Steve DeMercado, and Marypierre Julien, worked with Jessica Simpson to create her signature scents.
---
Fancy Forever
Romantic & Sensual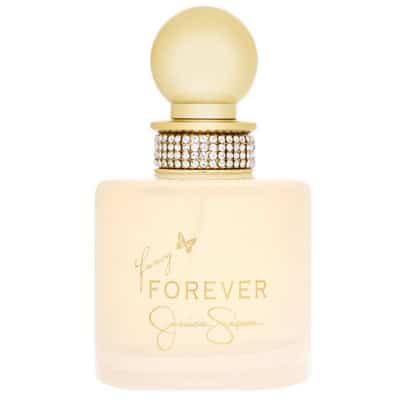 Jessica Simpson's Fancy Forever is a feminine, floral fruity scent. It was recently released last 2020, designed to bring out the glamor and sexiness of every lady.
Fancy Forever's top notes include vanilla and a hint of delicate fruitiness from Mandarin orange, litchi, and apricot. The fruity undertones of blackberry, sweat pea, and magnolia amplify the sweet scent with a woody twist. The base is vanilla, musk, and sweet tonka bean with a dry-down that is powdery and musky.
Its captivating scent can arouse anyone, while the tropical overtones provide a tropical twist and a lovely, refreshing spiciness.
---
Fancy
A Competitive Independent Woman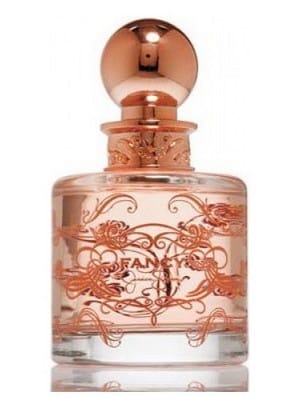 Jessica Simpson's Fancy is an amber vanilla scent for ladies, introduced in 2008. Alexis Dadier, a renowned perfumer, created this top-tier scent.
The opening is a gorgeous medley of caramel, almond, fruit, and pear notes. The heart notes add depth with warm floral accords, while the base finishes with a nutty touch. Drying down, Fancy combines warm vanilla and caramel blend with some subtle floral notes from gardenia.
The scent begins with a sensual wake before becoming strong, which fits a competent and sassy lady. Fancy has an almond undertone that makes it comforting to wear. Its fruity flavor best suits the cold weather.
---
Fancy Love
A Toast of Champagne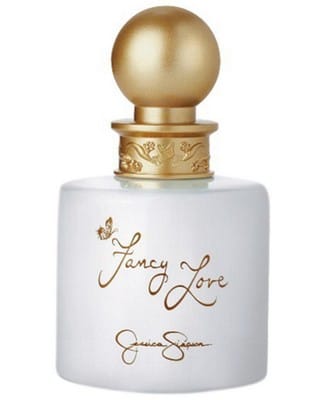 Fancy Love is a feminine amber floral scent created by Celine Barel in 2009.
Inviting and delicious, the blend of champagne, citrus, and peach blossom sets the tone for the whole experience. After that, flowery undertones of jasmine, peony, frangipani, lotus, and rose join the smoothness, then it finishes with a woody base of musk, amber, and patchouli.
Also, its lotus flower, goji leaf, and amber scent are a sensual blend of unusual and exotic elements. Fancy Love pictures an out-of-the-ordinary lady who, while showing off her taste for the contemporary, also craves a romantic teaser for the senses.
---
Vintage Bloom
A Classic & Modest Appeal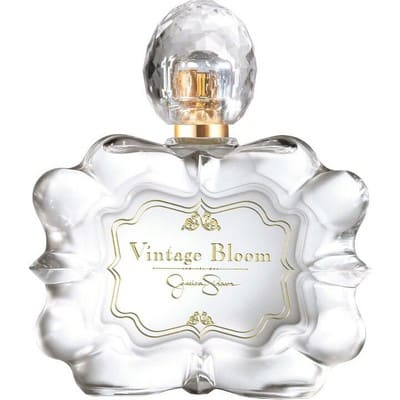 Jessica Simpson collaborated with Stephanie Hakes to release Vintage Bloom in 2012. It's a soft floral fragrance reminiscent of the evening breeze and the flowers in the meadow.
Notes of peony, lime, sandalwood, raspberry flower, and musk create a clear and crisp floral fragrance. A delicate raspberry bloom accompanies the bright citrus top notes of Vintage Bloom. In the dry-down, the peony scent will become more noticeable. The citrus flavors, however, are present throughout most of the wear.
The unique flavor comes from the harmonious combination of fruity undertones that is perfect for spring and summer. It is ideal for demure, traditionally feminine women who want to make an impression on a romantic date or at the office.
---
I Fancy You
A Timeless Tale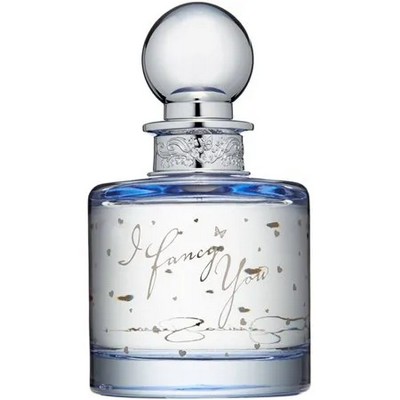 Jessica Simpson's I Fancy You is a floral woody musk scent designed for ladies. It was carefully crafted by Cecile Hua and finally released in 2011.
I Fancy You has a refreshingly fruity and flowery aroma. The combination of pears and apples results in a subtle aquatic scent. When combined with musk, they provide an airy, uplifting feeling. Hyacinth and lily of the valley provide the floral undertones, with the latter standing out more prominently. It provides a clean, refreshing scent from sandalwood with a hint of woody touch.
The fragrance dries down to a center of classic smells. A lady who takes pleasure in her career and appearance would benefit from wearing this perfume.
---
Fancy Nights
A Great Winter Dance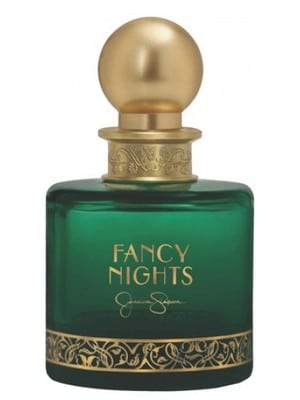 Jessica Simpson's Fancy Nights is a chypre floral scent designed for ladies. In 2010, Fancy Nights, created by Steve DeMercado, made its debut.
The fragrance opens with a woody, earthy accord of bergamot and Egyptian papyrus. You'll discover the sweetness cloaked in the heart notes of Bulgarian red rose, Indonesian patchouli, and night-blooming jasmine as it dries down. Finally, the scent closes with a faint masculine note of vanilla, amber, oakmoss, and sandalwood.
Fancy Nights can last up to eight hours and are especially suitable for cold nights or winter. The packaging of this seductive fragrance is a vintage-styled emerald green flacon.
---
Jessica Simpson Ten
A Goddess of Fragrance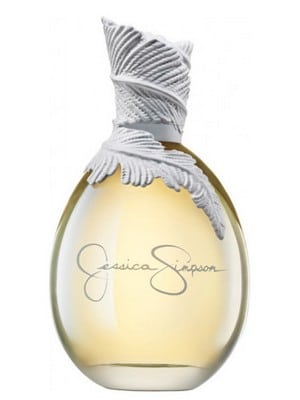 Jessica Simpson and Marypierre Julien released a new scent for women called Jessica Simpson Ten, which made a successful debut in 2015.
Water fruit, clementine, star fruit or carambola, nectarine, and plum make up the sweet fruity top notes. The middle notes are floral and woody, including jasmine, tiger lily, orange blossom, and frangipani. The base notes are a beautiful combination of woody and powdery aromas of tonka bean, vanilla, sandalwood, white chocolate, and driftwood.
This scent has a perfect progression without becoming overpowering. It would make an exotic, slightly romantic, and alluring lady smell like a goddess. Jessica Simpson Ten has moderate longevity that fits perfectly in warm weather.