The British cosmetics and perfume brand Jo Malone London was launched in 1990 by entrepreneur Jo Malone. This brand has always been firmly based on British culture and style, often drawing inspiration from native British flowers and fruits.
Jo Malone's unique scent range is evidence of the company's widespread renown. They are known for breaking new ground in the fragrance industry, having rewritten the laws of perfumery. The philosophy of Jo Malone London is if one fragrance is beautiful, then two could be even better. Fragrance combining is all about using a complementary smell combination to make a unique and individualistic statement.
According to Jo Malone London, every one of their fragrances has a backstory. The Studio collaborates with world-renowned master perfumers like Christine Nagelwho transforms the narrative into scents that transport the senses. The products are still handcrafted in England using only the finest materials and finishing touches.
The story of Jo Malone London is one of those "giant oaks from acorns" stories since the company now has boutiques in over 30 countries.
---
Orange Blossom
Light & Juicy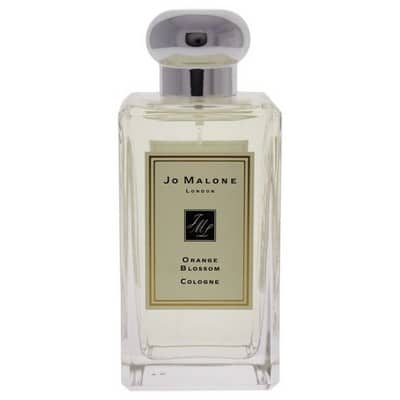 The Orange Blossom fragrance is a tropical perfume released in 2003 by Jo Malone.
Over orange blossom and water lily, with hints of orris and balsamic vetiver, clementine flower adds a sparkling top note. An earthy, woody, leathery, and warm aroma emanates from vetiver. The orange flower has a floral-animalic undertone and a fresh, clean fragrance. This wonderful tropical scent creates a trail of notes that will have everyone in your wake daydreaming about a trip to the tropics.
This perfume is one of the lightest and most adaptable in the JML collection. Orange blossom is a versatile perfume that can be layered with other Jo Malone scents, especially with its floral cousins.
---
English Pear & Freesia
Deliciously Golden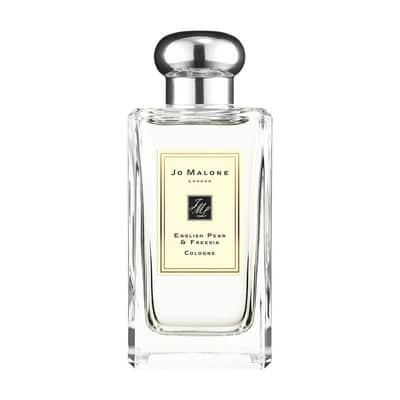 Developed by Christine Nagel in 2010, English Pear & Freesia is a refreshing, fruity, and chypre scent for modern women. Pear and melon make up the top notes, freesia and rose are in the center, and rhubarb, patchouli, amber, and musk are at the base notes.
William pear is a blend of mildly fragrant fruits, while white freesias provide a touch of coolness and a very English aroma to the center of the fragrance. Patchouli adds depth and its presence lasts far longer than other notes.
English Pear & Freesia can take anyone to an orchard where fragrant flowers and succulent fruits merge. It has that signature crispness, which makes it one of Jo Malone's best sellers.
---
Peony & Blush
An Everlasting Vow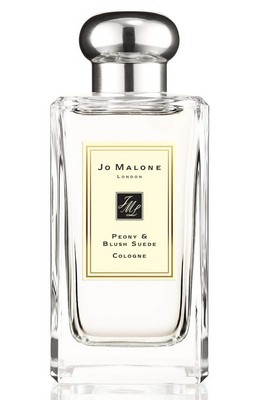 Peony & Blush Suede is a floral perfume for ladies crafted by Jo Malone with Christine Nagel in 2013.
The scent opens on a sweet, fruity note that mimics the crispness of a red apple. Peony, rose, jasmine, and carnation are the middle notes, with suede at their base. Suede adds a sensuous undertone to the flowery grandeur.
It captures a field of peonies in full bloom in a bottle, their petals a kaleidoscope of pinks, with a playful bite of red apple. It's no wonder that brides like this fusion of classic and contemporary elements. However, this perfume can also rock any occasion.
---
Pomegranate Noir
Daring & Sensual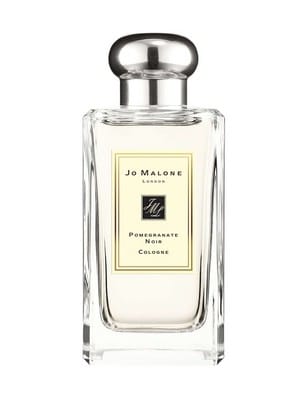 Pomegranate Noir is an aromatic, fruity scent created by Beverley Bayne in 2005. This mysterious, alluring aroma was created using various rich flowers and woods.
This evening classic features top notes of delicious pomegranate, raspberry, watermelon, rhubarb, and plum. Then, the fragrance moves through clove, opoponax, guaiac wood, pink pepper, olibanum, rose, and jasmine. Afterward, it finishes with cedar, patchouli, musk, and amber in the base. Its Casablanca lily has a rich, spicy aroma, while guaiac wood creates an air of sensuality.
Most fruity fragrances are often sugary, but Pomegranate Noir is woodsy, sensual, and dark.
---
Velvet Rose & Oud
A Naughty Enchantress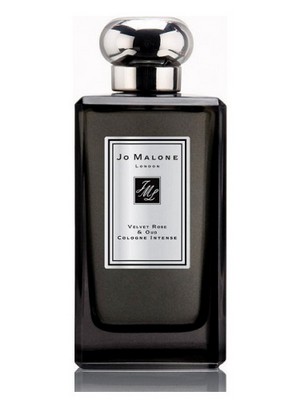 This amber floral scent by Jo Malone, Velvet Rose & Oud, first appeared in 2012. The master perfumer Fabrice Pellegrin combined it with an abundance of rose, which complements the distinct oud scent. This blend makes the rose more seductive and feminizes the smokiness of the oud.
Originating in ancient Persia, the darkest damask rose is renowned for its seductive flowery aroma. Clove adds depth and coziness with its spicy warmth. The perfume's base, oud, has a resinous and dark character, with hints of animal accents that give it strength and depth.
It has all the strength and decadence one would want to find in wintertime and nighttime fragrance.
---
Nectarine Blossom & Honey
A Free Spirit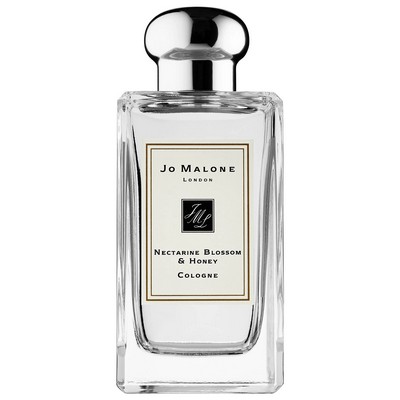 Nectarine Blossom & Honey is a fruity floral scent that will make any woman smell and feel seductive. This perfume conjures images of bustling mornings in London's Covent Garden. It combines the luscious, juicy peaches and nectarines with traces of cassis and spring flowers.
The top notes, cassis, green notes, and petitgrain sharpen the aroma. Its heart notes, acacia honey and black locust, permeate the fragrance with beeswax and floral accents. Peach, plum, and vetiver make up the base notes.
Nectarine Blossoms & Honey characterize a woman who is carefree and easygoing. This perfume can make you smell pleasant the whole day without drawing too much attention.
---
Blue Agava & Cacao
An Exotic Flavor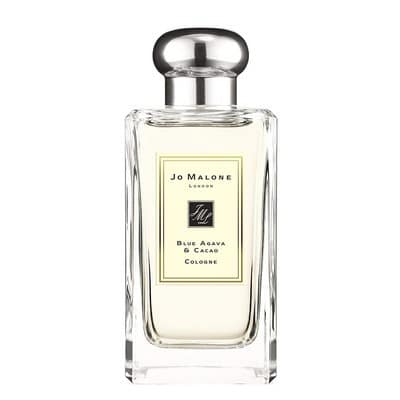 Jo Malone's Blue Agave & Cacao is a sensual aroma with its blend of amber and floral notes. This vanilla chocolate fragrance was first introduced in 2006.
The fragrance opens with a fresh, slightly spicy, and artificial flavor – very evocative of Coca-Cola. The scent develops a flowery orchid component with the Blue Agave flower. The cacao flavor leans more toward milk chocolate than dark. However, adding linden, cardamom, and orchid prevents an overall gourmand scent. The sexiness of vetiver, cinnamon, and musk is unmasked by the sea salt's ability to smooth the cacao's natural rawness.
---
Myrrh & Tonka
An Aromatic Embrace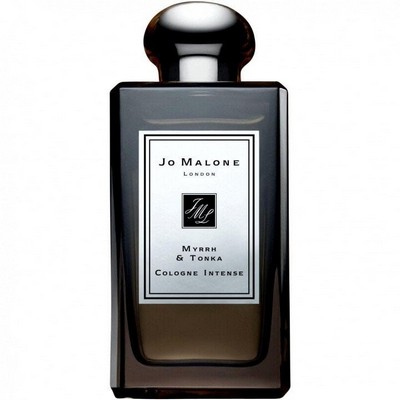 Myrrh & Tonka is a new fragrance by Jo Malone, released in 2017 in collaboration with Mathilde Bijaoui. This fragrance is part of the company's intense line, which features luxurious fragrances made using expensive materials.
Its headline components, myrrh, and tonka are complemented by other essences to create a warm, inviting smell that is perfect for daily use. It has a soothing lavender top note and a Namibian myrrh heart note. To complement this fusion, a foundation of tonka bean, creamy vanilla, and sweet almond is present.
Because of its warming properties, it is one of the best Jo Malone scents to wear in the winter. Also, it needs fewer reapplications and has a longer duration on the skin.
---
Wild Bluebell
The Glamour of Royalty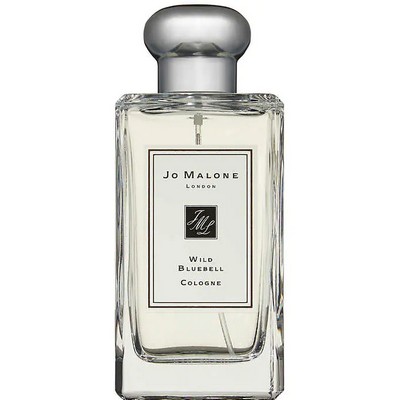 Wild Bluebell is a green floral scent for ladies created by Jo Malone London in 2011. Bluebell, a wildflower native to Western Europe, is a damp reminder of the woods in the summer. Jo Malone has dedicated this perfume to the endangered English bluebells and thus used artificial scents.
The top notes include dewdrop, bellflower, clove, and green leaves. The vibrant scent then moves to the heart notes of persimmon and peach. Afterward, it tries down to the musky and powdery notes. Persimmon has creamy and milky tones, while the white musk leaves a lasting impression in the wake of the aroma.
This perfume is known to be the favorite of Meghan Markle, now Duke of Sussex's wife.
---
Silk Blossom
A Dainty Morsel of Fragrance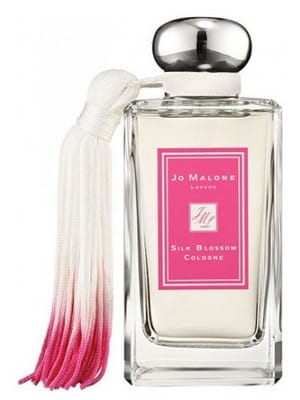 Jo Malone's Silk Blossom is a unique scent recently released in 2022. Celine Roux is the nose behind this scent.
The fragrance of Silk Blossom is reminiscent of a garden in full bloom. Grapefruit adds a burst of brightness to the fruity notes, which are rounded off by silk tree bloom. A general, light pink floral note can be detected in the heart, while the dry down has a faint vanillic sensation. Silk Blossom has moderate longevity without becoming overpowering.
Hummingbirds and butterflies are drawn to the sweet fragrance of the silk tree's blossoms. This fragrance has an elegance that makes it excellent for daytime use in the summer and is suitable for any age.