Michael Kors is a well-known American fashion designer who has made waves with his luxury womenswear collections, handbags, footwear, watches, and eyewear. Since 2000, Kors has also been producing fragrances that capture the spirit of his design aesthetic.
Michael Kors's Sporty fragrances exude power and confidence with their daring notes of freshness and energy. On the other hand, the Sexy collection is a timeless classic inspired by Michael Kors's signature styles. The 2016 release Sexy Amber boasts an intoxicating combination of amber, jasmine petals and sandalwood for a scent that will leave your admirers begging for more. Finally, the Glam fragrances reflect the glamourous attitude every woman should embrace in her everyday life.
With so many options available, anyone can find the perfect scent that reflects their personality while still staying true to their style aesthetic. From luxurious flacons to captivating scents, Michael Kors's women's fragrances will surely please everyone.
---
Sexy Amber
Sultry Baby Powder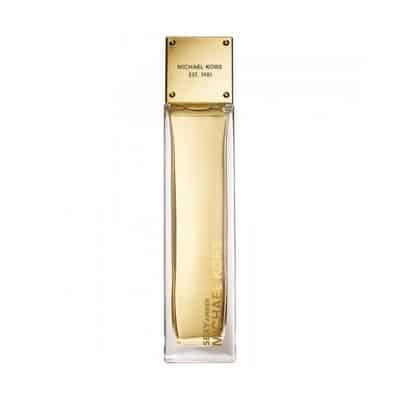 Sexy Amber by Michael Kors, launched in 2013 and created by Harry Fremont, is the perfect blend of warm amber notes, delicate white flowers, and sandalwood.
It combines woody elements with a subtle sweetness that makes it a classic and vintage scent reminiscent of an older style. It also has great longevity and projection and a creaminess that dries down to almost a hint of vanilla.
Sexy Amber by Michael Kors is versatile and perfect for any occasion. It's classy enough for work environments yet still sexy and warm. If you're looking for something timeless, Sexy Amber is the ideal fragrance.
---
Starlight Shimmer
Rouse-Oud Shine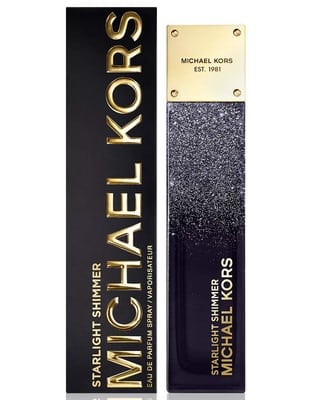 Launched in 2019, Starlight Shimmer is an exquisitely balanced combination of spicy-sweet Turkish rose and a subtle hint of amber and saffron. Boasting up to six hours of excellent sillage, this heavenly perfume radiates femininity and class.
Upon application, Starlight Shimmer drifts gently away from its wearer, leaving behind a mysterious yet inviting smoky aura. Whether you're dressing up for a special occasion or having casual brunch with friends, this stunning potion will always do the trick.
Get ready to be surrounded by an enchanting aura of spicy sweetness as Starlight Shimmer is the spellbinding fragrance awaiting to captivate your senses.
---
Wonderlust Eau Fresh
Effervescent Sweetness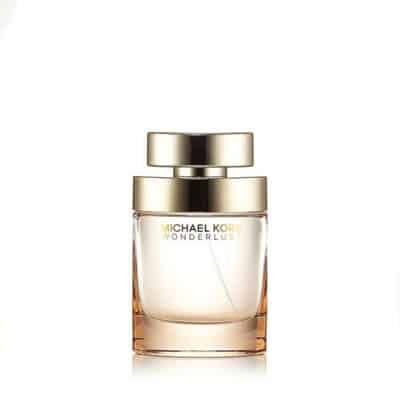 Wonderlust Eau Fresh is a sensory experience that invites you on an adventure of possibility. An aromatic blend of citrus and petal softness leads to the more intense warmth of wood, amplifying the feeling of vibrant youth that permeates through this enchanting scent.
The top note carries a hint of grapefruit and peppery citrus that lingers in the air, while jasmine and salted musk balance out the floral heart notes beautifully.
The projection is moderate, but it does have subtle longevity, lasting for about four to five hours before fading out. Wonderlust Eau Fresh is bound to make an unforgettable impression.
---
Sparkling Blush
Light Pink in a Bottle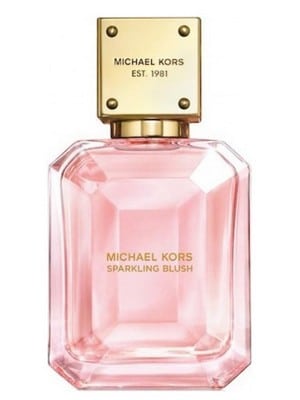 Sparkling Blush pays tribute to modern women of action and luxury through its vibrant and sensual scent.
Comprised of light, soft florals and sweet spices which offer a bright kick of fruitiness, the perfume transitions beautifully from top notes to end with a subtle yet buttery vanilla tone. It is a perfect daytime scent worn at the office or while out having fun. Although well-suited for any age, Sparkling Blush exudes an air of maturity and sophistication that many find irresistible.
With such an inviting scent and striking projection, this luxurious blend offers something unique for those searching for an empowering everyday fragrance.
---
Sexy Ruby
Bright & Refreshing Rose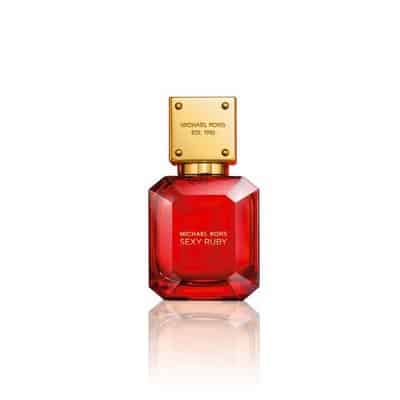 Sexy Ruby offers a fragrant and sophisticated blend of raspberry and apricot, creating a fruity sweetness, with rose petals and jasmine sambac giving a delightful lift.
Rounded off with a cashmere wood base, Sexy Ruby is warm and inviting. It's the perfect balance between berry, rose, and spice without any heavy base notes that often accompany it. This makes for a delicate sweet scent that's not too juvenile or artificial, making it an ideal winter scent and a year-round addition to any wardrobe.
Sexy Ruby is an excellent fragrance for any occasion, as well as decent longevity and sillage.
---
Sexy Rio de Janeiro
Sweet Floral Dreaminess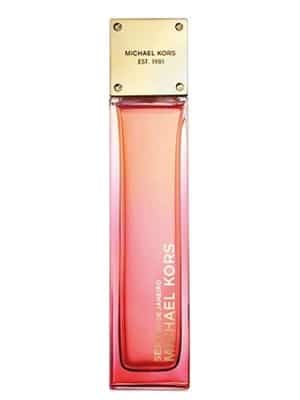 Sexy Rio de Janeiro by Michael Kors was launched in 2014, and its smell is an exotic blend of mango and Linden blossom top notes. This fresh aroma continues with lily of the valley, strong gardenia notes, and Tuberose and Jasmine base notes.
A light vanilla drydown adds sophistication to the scent, a favorite among those who appreciate jasmine, gardenia, or tuberose aromas. Sexy Rio de Janeiro emanates a tropical and sultry atmosphere, making it suitable for a more mature crowd.
Sexy Rio de Janeiro truly transports the wearer on an olfactory journey straight to the beautiful tropics of Brazilia.
---
Exotic Blossom
Flawless Seductress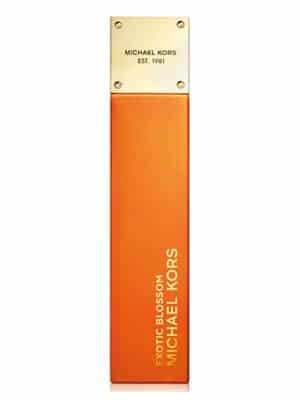 Exotic Blossom, launched in 2017, merges the fresh scent of exotic flowers with a beautiful airy musky Arabian Jasmine to create a luxurious and sophisticated floral bouquet that lingers delicately on the skin.
This uplifting scent will make you feel like you're in your little holiday paradise by capturing notes such as frangipani, Arabian jasmine, and orange blossoms supported by a green sour mango base.
The balanced blend of fruity and floral notes means Exotic Blossom never comes off too sweet or garish but instead gives an aura of minimalistic energy that is sure to bring joy to those around you.
---
Wonderlust Sensual Essence
Warm & Sensual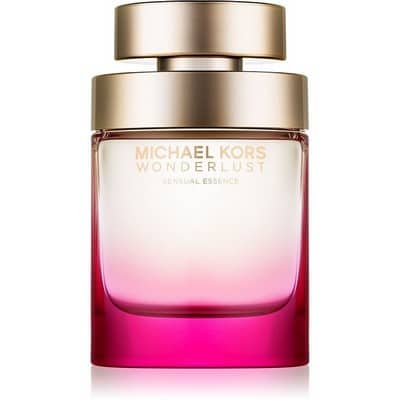 Wonderlust Sensual Essence is a truly unique scent. Launched in 2017, this fragrance has an array of complex aromas that balance each other to create a beautiful and captivating scent.
Its notes range from sweet and fruity to warm and musky, which conveys the soft sensuality of the perfume. The cashmere trail created by the suing base note is delicate and pleasing. As the scent settles, it reveals wonderfully blended middle and base notes that build upon its sensuality.
Wonderlust Sensual Essence is sure to please year-round and is a favorite among many different age groups due to its charming yet sophisticated character.
---
Suede
Smooth Sophistication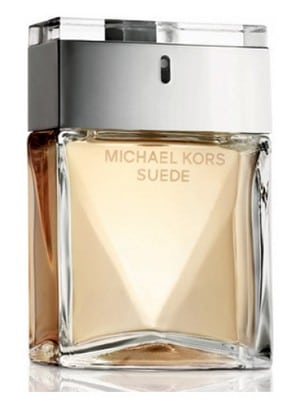 Launched in 2012, Suede is a beautifully crafted scent unlike any other. It's a captivating scent that adds finesse to any ensemble.
An exotic blend of musk, sandalwood, and tuberose provides a smooth yet lustrous base on which rests gardenia and a hint of citrus. The projection of this women's fragrance is long-lasting and true to its namesake. It is the classic fragrance for the self-assured woman. It is warm without falling into overly sweet territory.
With just the right balance of ingredients, Suede by Michael Kors offers an impeccable dry down that will have all wanting your signature scent.
---
Gorgeous!
Fresh & Light Floral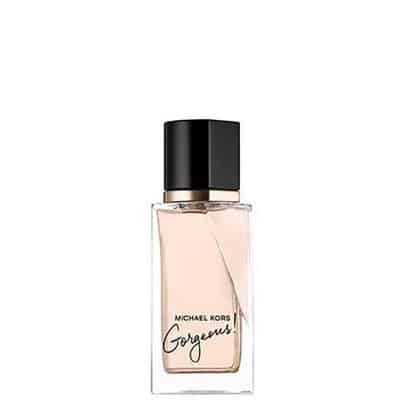 Michael Kors Gorgeous! smashed boundaries when it was launched in 2021, providing a beautiful expression of the female spirit.
With an exquisite blend of white florals, smoky tobacco, and powerful woods, this reimagined classic evokes an air of richness and sophistication. The combination of soft pink pepper and creamy cashmeran adds a sparkling effervescence to the skin for layers that develop over time.
With soft, powdery undertones and woody cashmere accents, this versatile perfume by Michael Kors is perfect for both daywear in the office and evening on date nights. Its unique charm ensures it smells good on everyone, regardless of age.
---
Wonderlust Sublime
Beautiful Summer Breeze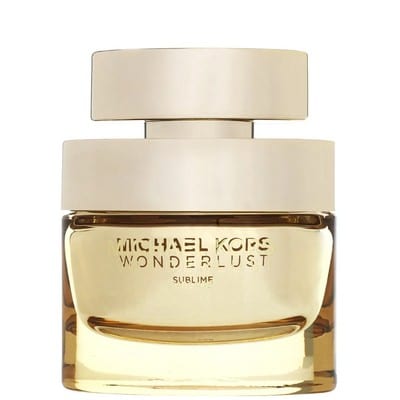 Wonderlust Sublime, launched in 2019, is a citrusy amber perfume that perfectly balances brightness and warmth.
With its soft, round amber base and a hint of coconut, Wonderlust Sublime has a vaguely beachy, summery feel accentuated by the tiara, orange blossom, and carnation. Boasting dark florals with notes of creamy orange and warm amber, this delightful women's fragrance is perfect for any age group to wear all year round on any occasion. It's exquisitely reminiscent of luxury brands but without the expensive price tag.
From its angelic softness to its solar freshness, Wonderlust Sublime truly captures the essence of luxurious indulgence.
---
Twilight Shimmer
Sweet Incense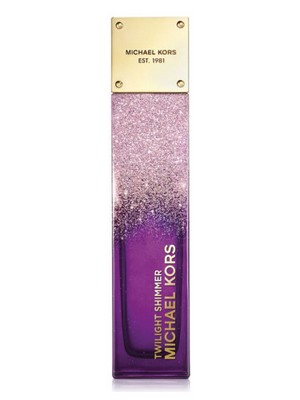 Twilight Shimmer is a complex and sophisticated fragrance that marries sweet red fruits, plum leather, and woodsy notes.
Woodsy Laotian oud is the primary driver of the scent in Twilight Shimmer. It has a leathery and slightly fruity aroma, providing a strong base for the accompanying notes. The oud gives a smoky depth, while the red fruits add a hint of juicy sweetness. Praline provides a hint of femininity to balance out the richness of the composition.
This mature and bold perfume has strong projection and long-lasting staying power, making it perfect for special occasions in colder weather, like Christmas Eve.