Some of the best perfume houses are developed by pillars in the fashion industry. Michael Kors got his start designing womenswear, launching a popular line of clothing that eventually branched out to menswear and pushed for fragrances. Michael has always had a knack for designing clothes, and he used his experience in the fashion industry to develop fragrances.
The Michael Kors brand, similar to his fashion brand, focuses mostly on fragrances for women, but it doesn't mean that he neglects the more masculine side of things. In fact, Michael Kors has quite a few colognes that are often considered the best colognes for men.
Most people know the work of Michael Kors from his appearances as a judge on "Project Runway." That said, he also has a fantastic line of fragrances that's a great fit for men and women alike. Below are twelve of the very best Michael Kors colognes for men.
---
Extreme Journey
Vivid & Intoxicating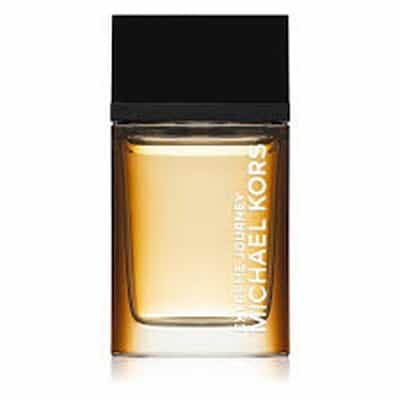 The Michael Kors Extreme line of fragrances is known for developing relatively simple fragrances that make a strong impression. The lineup tries not to make things so complex, as fewer notes tend to work better with each other.
Extreme Journey is one of the most popular fragrances for men, and for good reason. Its notes include pink pepper, atlas cedar, patchouli, and leather to round things out. It's a simple set of notes, but they create a symphony.
Extreme Journey is great for those who want strong, masculine scents.
---
Michael for Men
Iconic & Sublime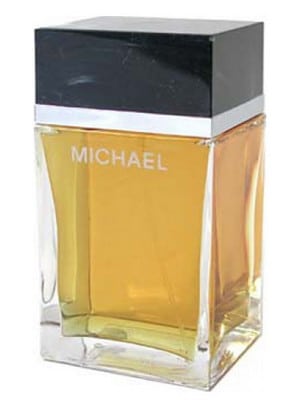 Without a doubt, the Michael Kors brand wanted to make an impact when it launched its first fragrance for men. As such, Michael for Men is one of the more complex combinations of notes in the lineup, coming together to create the classic, iconic scent. It's a well-known cologne in the Michael Kors brand.
Michael for Men starts with top notes of star anise, fir resin, cinnamon, cardamom, tarragon, coriander, carraway, and bergamot. It also has tobacco, incense, suede, dried fruits, plum, patchouli, and sandalwood.
It's a classic scent that works particularly well during romantic get-togethers.
---
Extreme Rush
Blood Orange Paradise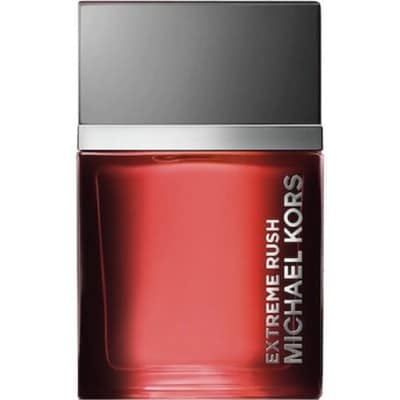 You'll find that many fantastic colognes in the Michael Kors lineup include the Extreme collection. Extreme Rush was meant to be an aromatic and spicy scent, encompassing the rush of passion and romance. It has a relatively simple lineup of notes, but they go together surprisingly well.
Extreme Rush for the scent of blood orange and red thyme, elevated by notes such as juniper, bergamot, sage, nutmeg, oakmoss, musk, and patchouli. The result is a vivid and passionate scent.
Are you looking to make an impact through your cologne? Then, extreme Rush is sure to turn heads.
---
Michael Kors
The Powerful Follow Up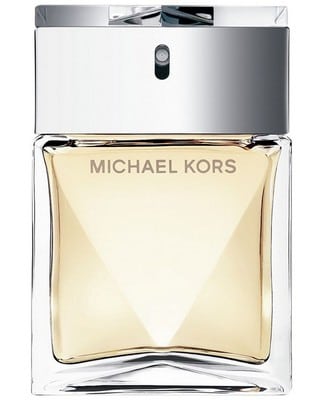 Michael for Men, the first Michael Kors fragrance aimed toward the masculine crowd, was largely met with praise for its overall complexity while still retaining a strong direction. Michael Kors is the follow up to Michael for Men, and seeks to combine urban sophistication with a hint of ruggedness.
The Michael Kors fragrance has some unexpected notes, including star anise, elemi, incense, thyme, black pepper, and coriander. It also has suede, sage, coriander, sandalwood, musk, patchouli, and some woody notes.
The keywords for Michael Kors are sexy, yet unexpected. It's the ideal fragrance for an intimate gathering between friends (and perhaps more).
---
Extreme Blue
Expressing Urban Life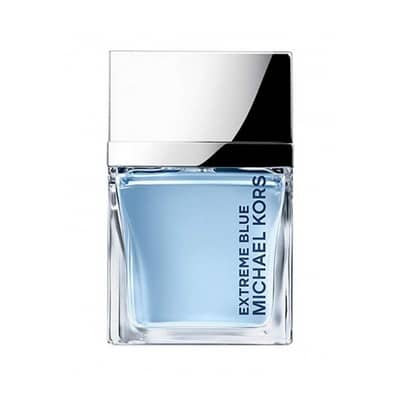 When Extreme Blue was being developed, Michael Kors wanted it to be an expression of urban life for men. As such, the fragrance is relaxing but uplifting, expressing the busy yet fulfilling life of men that know what they want and how to get it.
The Extreme Blue fragrance has notes including bergamot, cardamom, pink pepper, angelica, juniper, cypress, sage, and sesame. The composition is completed by cashmere musk, and amber. It's undoubtedly a scent that manages to be relaxing, yet can still be vivid and passionate.
An everyday scent for a man that knows what he wants out of life.
---
Extreme Night
Passionate & Confident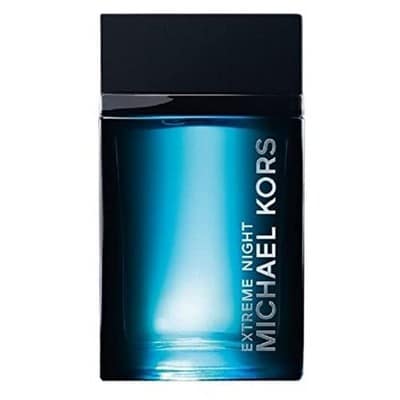 Yet another addition to the Extreme lineup of fragrances from the Michael Kors brand, Extreme Night serves to express the modern man that's always ready to get the job done. Extreme Night is a scent of confidence, showcasing the best qualities of a modern man.
Extreme Night has some surprisingly feminine notes, but they come together with woody base notes to deliver an impact. It includes lily, clary sage, cypress, nutmeg, black pepper, bergamot, sandalwood, orris, musk, vanilla, tonka bean, and cedar.
Extreme Night exudes confidence, making it a must for those who want to do the same.
---
Extreme Speed
Refreshingly Mysterious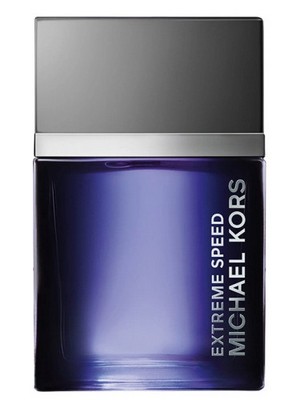 Extreme Speed by Michael Kors seeks to express the hectic nature of urban living. There's a sense of urgency to it, but there's also a bit of mystery with urban living in general. It's an expression of a man that's ready to take on the world.
Extreme Speed uses violet, coriander and cypress as primary notes. It also has cardamom, sage, cinnamon, cedar, patchouli, and tolu balsam. It's a simple composition, but one that fully expresses the refreshing and mysterious scent of Extreme Speed.
A surprisingly subtle scent, Extreme Speed's a good fit for any occasion.
---
Extreme Sky
Masculine & Free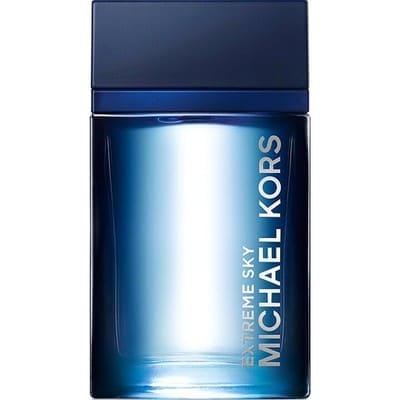 For most men out there, the sky is an expression of freedom. The desire to be a pilot, or to take life by the reins serves as the direction, and Michael Kors pushes for such a fragrance in the form of Extreme Sky.
Masculine and free, Extreme Sky is composed of powerful notes including cypress, bergamot, spices, pink pepper, juniper, cedar, and of course, ozonic notes. It also has vetiver, musk, and clear wood to help develop a strong base.
Extreme Sky serves as an excellent scent for those who want to express their freedom through the clouds, making it an ideal fragrance for pilots.