It's no secret that Kim Kardashian is one of the most influential celebrities of our time. From her style to her makeup, she has redefined modern beauty. And, of course, her signature fragrances are no exception.
Kim Kardashian's foray into the fragrance game kicked off a decade ago with the launch of her debut scent, Kim Kardashian Eau De Parfum. Working with Givaudan's esteemed master perfumer Claude Dir, Kim crafted an inviting and lush floral bouquet. Its popularity gave the mogul the confidence to add more fragrances to her lineup, like Gold, True Reflection, and Glam. As a result, her ever-growing women's fragrances have earned their place amongst major beauty brands as a symbol of modern luxury.
Although Kim has released a few different lines of scents over the years, this post will look at some of the best from both lines and compare them to decide which scent is right for you.
---
Kim Kardashian by Kim Kardashian
Deep Mysterious Floral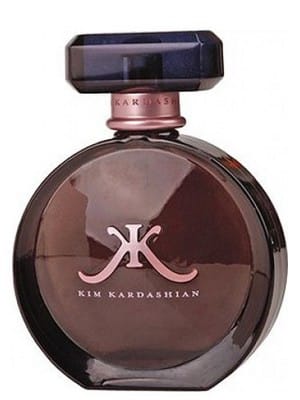 Kim Kardashian by Kim Kardashian, launched in 2009 and masterfully crafted by perfumer Claude Dir, is sure to please any sense of smell.
Its exquisite flacon houses a refined composition of gardenia, jacaranda wood, jasmine, sandalwood, tonka, and tuberose. On application, one experiences a more mature tuberose vibe with complimentary notes such as honeysuckle and gardenia appearing after settling in. A creamy musk and slight woodiness finish off its drydown while providing outstanding silage that lasts all day or night.
It's perfect for those special dates or evenings when you want to set the right mood – sensual yet cozy.
---
True Reflection
Chocolate Orchid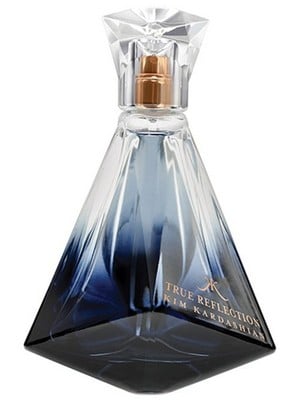 True Reflection is a scent that you'll never forget. Created by nose Caroline Sabas in 2012, this fragrance is packed with delicious fruity and floral notes.
Its launch was met with enthusiasm from lovers of sweet, powdery scents, as the opening of this captivating scent combines juicy notes of Italian bergamot, plum, and peach. These are balanced out by lovely florals such as night-blooming gardenia, chocolate orchids, and lotus flowers, combined with textured woods and patchouli to form the base.
It's a seductive scent that lends itself perfectly to transitional seasons, and lights enough for summer yet cozy enough for chilly fall days.
---
Gold
Luxurious & Sexy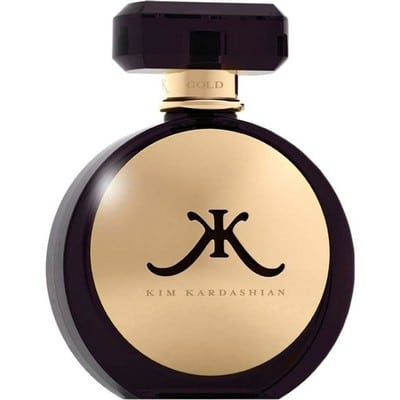 Launched in 2011, Gold is a timeless symbol of luxury that aims to transcend the ordinary. With a blend of bergamot, grapefruit, and pink pepper, Gold offers an irresistible burst for the senses.
Its heart includes a mix of jasmine, tender rose, and dewy violet, lending a unique deepness to the scent. The base comprises patchouli, sandalwood, amber, benzoin, and musk, giving this fragrance an opulent feel. Gold stands out with its warm and seductive aroma, making you feel glamorous at any time.
Whether you're looking for a year-round fragrance or something special for summer days, Gold is a perfect choice.
---
Pure Honey
Sweet & Ethereal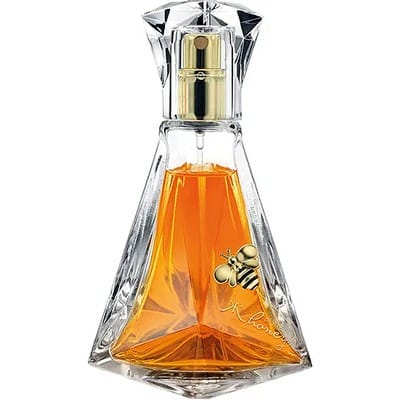 Launched in 2013, Pure Honey was designed to represent pure femininity. An initial sniff may not be instantly evocative, but this fragrance seeps into your nose and seduces you over time.
Bright floral notes of freesia and honeysuckle combined with wild honeycomb and rose make for a delectable mood lifter that is neither overpowering nor cloying when worn on the skin. The delightful new scents when layered with other honey' fragrances create a unique aroma.
It lasts six hours with above-average projection and leaves a lingering sillage trail when sprayed on clothing, making it a great choice for those special occasions.
---
Glam
Modern White Floral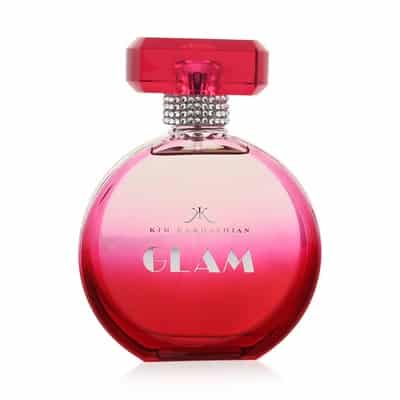 Glam is an unexpected blend of the classic and modern, launched in 2012. The fragrance has top notes of watermelon and juicy red berries mixed with citrus to add a sharpness that balances out its floral heart notes.
The base grounds the overall scent with musky undertones of orris butter and sandalwood. These ingredients create a subtle light floral scent that is perfect for daily wear. It's a great choice if you're looking for a delicate blend of sharp florals and just the right amount of fruitiness.
Glam combines vintage with an updated twist. You'll find that Glam more than satisfies your needs.
---
Fleur Fatale
True Rose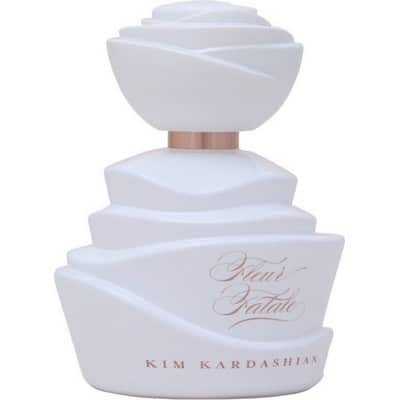 Kim Kardashian's Fleur Fatale is an intoxicating fragrance launched in 2014.
Boasting sensual floral, woody, and musk notes, the aroma of Fleur Fatale alludes to the exotic Orient with its blend of black currant, violet, bergamot, tea rose, and iris at its heart. The base complements this bouquet with white musk, amber, and creamy sandalwood.
Described as fresh and bright with musky rose highlights laced throughout, this is a perfect fragrance for daywear as it is clean and light but not overly potent. Kim Kardashian's Fleur Fatale truly encapsulates modern femininity that can be worn during the day or night.
---
Khloé – Sapphire Diamond
Edible Orange Vanilla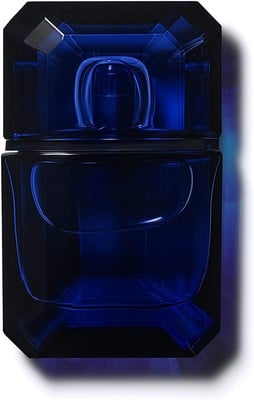 Khloé – Sapphire Diamond has been captivating everyone with its beautiful scent, combining the sweetness of orange cream and a hint of floral femininity. This enchanting fragrance is sure to prompt admiration from anyone who wears it.
Sapphire Diamond opens with Italian mandarin, sea breeze, and crystallized blueberries, adding to the deep blue's intense chill. One can detect the aroma of cobalt wisteria, white rose petals, and toasted panettone for an unforgettable experience.
Finally, whiffs of whipped vanilla fluff, and sun-soaked sandalwood, seep through underpinning hints of creamy tonka bean for a magical drydown. It will be remembered long after every spritz.
---
Nude Lips by KKW
Comfort in a Bottle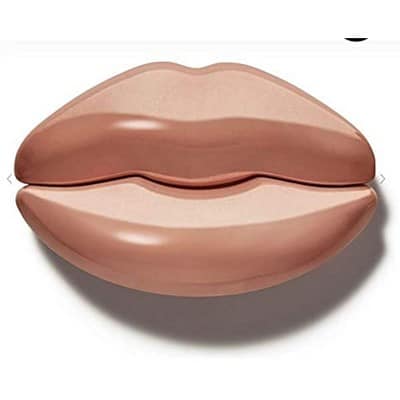 Launched in 2019, Nude Lips by the brand Givaudan is a warm vanilla scent that is not too sweet and radiates a cozy feeling when worn close to the skin.
Notes of musk, amber, and floral flicker around the delicious vanilla aroma. Upon the first spray, the musky amber stands at attention before its companions come into play and make their presence known during the dry down of this stunning fragrance.
It's an impressive showing with good staying power and projection to match, making it worth investigating if you're looking for something unique that can easily transition from day to night.
---
Ruby Diamond Kourtney
Winter Holiday Scent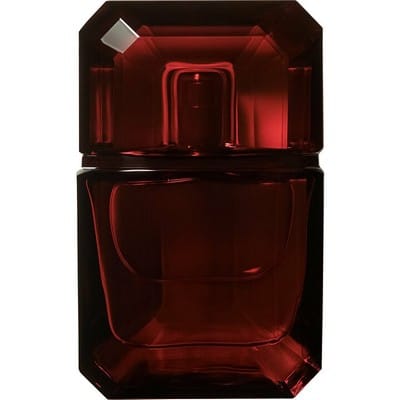 Ruby Diamond Kourtney is a unique fragrance. Its opening notes of fiery red ginger, ruby orchid, and crimson rose mix to create a dazzling aroma to which any nose will be drawn.
The adventurous addition of pimento creates a highly unexpected yet pleasant spicy bubblegum scent that carries through the middle. For the drydown, Australian sandalwood adds a smoky tone to accompany the red jasmine and vanilla bean for an opulent richness that can only be described as mesmerizing.
Finally, a subtle peppery note from the pimento is present throughout, creating a beautiful overall effect that will enchant anyone with its power.
---
KKW Body II
Coconut-Summery Scent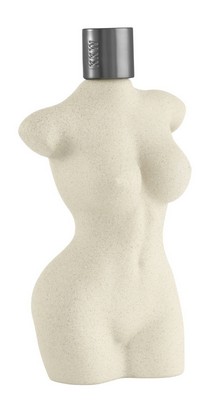 Body II by KKW Fragrance is a calming scent that offers a delightful blend of floral and fruity gourmand.
Opening with notes of bergamot, mandarin, and neroli splashed in fresh coconut water; the scent transports you directly to the beach. At the heart, velvety florals such as jasmine and orange blossom offer a luminous glow. Ambrette seed and rich musk layer on the sensuality, while coconut milk lends an indulgent signature that wraps your skin in golden warmth.
While coconut dominates the aroma, there's still plenty of room for each note to shine. Experience this fragrance to get its' signature bewitching feel.
---
KKW x Kris Eau De Parfum
Mature & Classy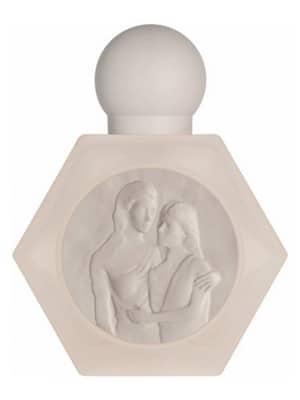 The KKW x Kris launched in 2020 features a woody tuberose profile, offering the perfect blend of sweetness and spice. Tagetes, Aperol Spritz, and freesia evoke a bitter and boozy opening before it mellows out further along with its heart of tuberose, gardenia, and jasmine. The cashmere, golden amber, and vetiver base create an alluring signature with expert precision to create the perfect profile for any season.
Its linearity adds stability, so you experience it from beginning to end. If you're looking for an everyday fragrance that isn't too overpowering but still leaves quite an impression, then KKW x Kris is worth considering.
---
KKW Crystal Violet Musk
Soothing Sweet Lavender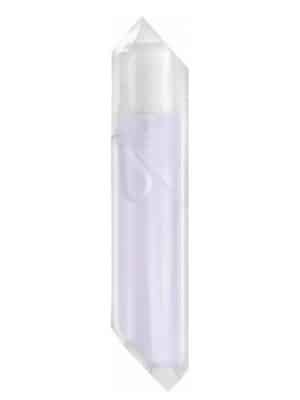 KKW Crystal Violet Musk was released in 2020 and is perfect for everyday wear. It is not too sweet or overwhelming, making it a great choice for those looking for something light and fresh.
The scent combines lavender, vanilla, tonka, and sugar to achieve a delicate sweetness. In contrast, notes of bergamot, sandalwood, tonka, creamy peony, and jasmine create a gorgeous smell that's perfect for date nights.
This gorgeous perfume is also a go-to spring favorite for many people due to its ability to bring out those sugary lavender vanilla tones. You won't be disappointed with KKW Crystal Violet Musk.