Pamela Skaist-Levy and Gela Nash-Taylor were great friends who shared a common interest and love of fashion. Together, they launched Travis Jeans and started designing and selling maternity pants in 1989. After their success, they wanted to expand and sell more products. To do so, they need to rename their brand. So, in 1997, they relaunched their fashion label as Juicy Couture.
Juicy Couture became a global seller. The masses loved the brand because of its iconic velour tracksuits, which became fashion icons in the early 2000s. Juicy Couture designs and manufactures luxury bags, shoes, accessories, clothes, menswear, kids' wear, and fragrances.
Juicy Couture launched its first fragrance for ladies in 2006. It is a sweet and fruity fragrance created by Harry Fremont. Like its other products, the brand's perfume collection is inspired by the vibrant and laid-back Los Angeles lifestyle that Pamela and Gela loved.
---
Viva La Juicy
Upbeat & Girly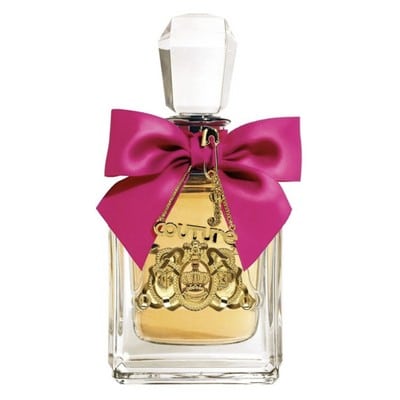 Viva La Juicy was launched in 2008 as a fruity floral gourmand scent for ladies. The people loved it because of its charm, and it became the most popular Juicy Couture perfume.
Viva La Juicy starts with a subtle burst of Mandarin orange and sweet scents of vanilla and caramel. At this point, the perfume is very upbeat and girly. Then, it becomes more mellow as the floral notes emerge. Finally, it settles to a softer and smoother scent of sandalwood and musk. The top, middle, and base notes perfectly complement each other.
This perfume shines during the colder months of the year.
---
Viva La Juicy Neon
A Natural Scent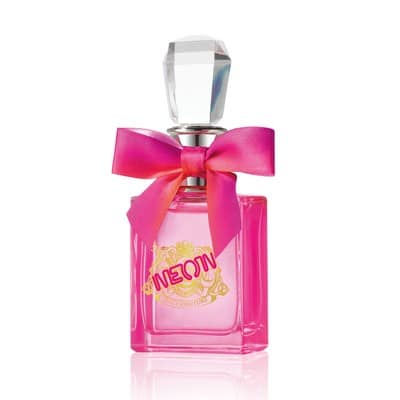 Viva La Juicy Neon, launched in 2021, is one of the most recent additions to Juicy Couture's perfume collection. It has simpler notes than the original Viva La Juicy scent but has a unique charm.
Neon is dominated by the mouth-watering scent of grapefruit, joined by lemon and raspberry. What sets it apart from other citrusy perfumes is that none of its notes smells artificial. Instead, they smell raw, fresh, and organic. This is why the sourness and sweetness of its opening notes are not sharp and headache-inducing. Then, it dries into a mellow blend of floral and woody notes, which balances Neon's overall scent.
Viva La Juicy Neon is perfect for the warmer months of the year.
---
Oui Glow
Easy-to-wear Perfume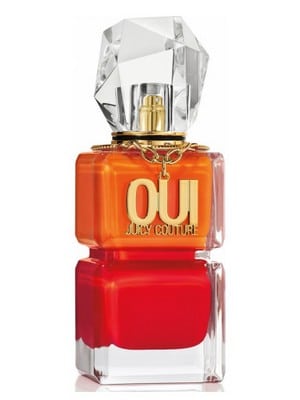 Oui Glow was launched in 2019 as the first flanker of Juicy Couture's Oui fragrances. Women's strength and inner beauty inspired it.
Although branded as a fruity floral scent, Oui Glow leans toward the fruity end of the spectrum. First, it welcomes you with the playful marriage of orange and raspberry scents, which is sweet, vibrant, and edgy. Then, the perfume becomes summery with the presence of floral notes, more specifically, Sambac Jasmine. Finally, it ends with a woodsy and spicy aroma caused by pink pepper and moss.
Oui Glow has a simple and light note pyramid, making it easy to wear. You can use this at work, at casual gatherings, or on friendly dates.
---
Viva La Juicy Soiree
An Exotic Scent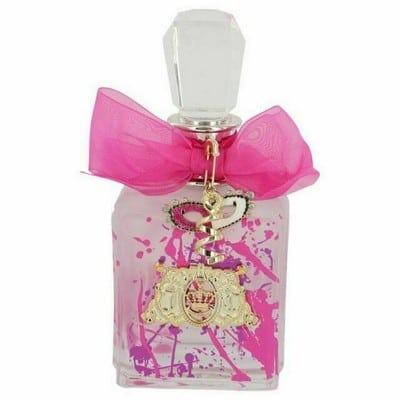 Juicy Couture released Viva La Juicy Soiree in 2017. It was marketed as a floral woody musk scent for ladies of all ages.
Viva La Juicy Soiree has an exotic ingredient that makes all the difference, pink kiwi. It smells sweet, magical, and delicious. Although pink kiwi is the star of this perfume, you will also enjoy the distinct scents of Mandarin orange, water lily, jasmine, musk, and amber. These notes wonderfully blend to create a sweet and unique fragrance.
Soiree's sweetness is mellow and calming. It is perfect for ladies who want to project a timid and clean profile.
---
Juicy Couture Eau de Parfum
Award Winning Scent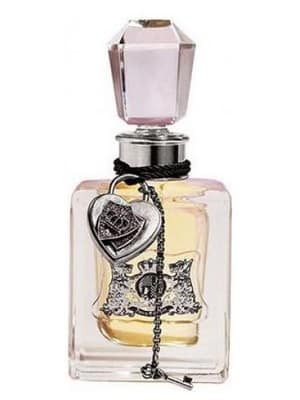 Juicy Couture's namesake perfume hit the market in 2006. The American and British audiences fell in love with it at first sniff and awarded it with several prestigious awards, such as the FiFi Fragrance of the Year 2007.
This perfume highlights the majestic scents of white floral notes. The strong and distinct scents of lily and tuberose star the opening act. After a while, you may catch some soft hints of watermelon, vanilla, caramel, and apple. Although the fruity notes stay in the background, they are essential in keeping Juicy Couture from smelling like an old lady's scent.
If you are looking for a floral scent with a modern twist, this is the perfume for you.
---
Viva La Juicy La Fleur
Top Pick for Summertime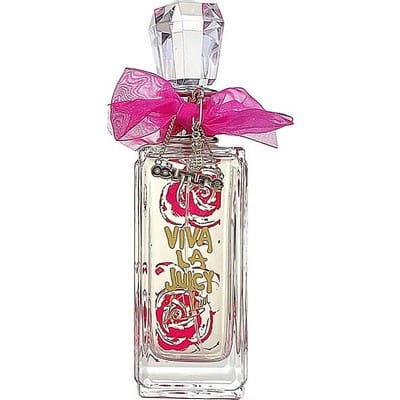 Viva La Juicy La Fleur is another fruity floral fragrance for ladies. It was launched by Juicy Couture in 2012.
La Fleur is the most playful, cheerful, and dreamy scent in the Viva La Juicy collection. Its opening notes are very similar to the original Viva La Juicy perfume. However, La Fleur added strong red berries scents, making it flirty and dynamic. After a while, La Fleur's citrusy scents fade away and are replaced by beautiful gardenia, honeysuckle, and jasmine notes.
La Fleur is inoffensive, soft, clean, and easy to wear. It can be worn on almost every occasion.
---
Viva La Juicy Rose
Perfect for Rose Lovers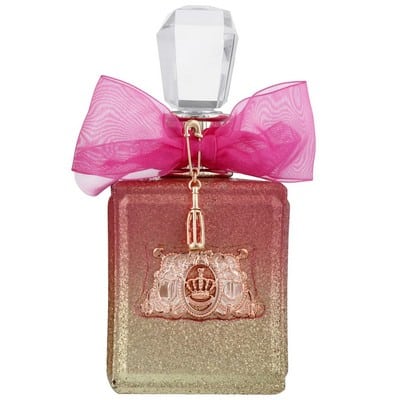 In 2015, Juicy Couture launched another addition to its Viva La Juicy collection, Rose. This perfume is bottled in a glittery pink bottle with a cute ribbon and pendant, adding to its girly charm.
Viva La Juicy Rose smells like champagne at the beginning. This exciting opening scent lasts only a few minutes but is to die for. Then, it becomes more traditional as it highlights its floral scents, mostly roses, jasmine, and peony. You may also notice hints of Mandarin orange, amber, and pear. However, after the festival of flavors, it settles to a single note: roses' attractive and mellow scent.
This is obviously a scent for rose lovers.