Kensie fragrances for women are truly something special. These inexpensive perfumes offer its wearer a special way to express themselves, evoke different emotions, and suit their tastes and preferences. Each scent has been crafted to match the designer's vision, allowing you to make a personal statement without saying a word.
Kensie is renowned for its modern clothing line, allowing women to express themselves confidently everywhere. The same ethos is transferred into their women's perfumes, combining inspiring notes of raspberry and peach with scents like freesia and jasmine to make incredibly unique perfumes that embrace the spirit of each wearer.
No matter what type of fragrance you're looking for, Kensie has something in its range, from the light and refreshingly fragrant citrus notes and lily-of-the-valley to the woody notes such as sandalwood, amber, and patchouli. Their amazing lineup of scents inspires freedom, grace, and individuality and enriches any woman's daily life.
---
Kensie
Sweet Decadence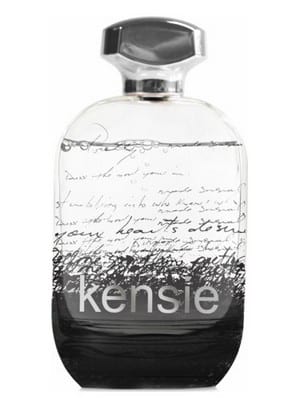 Kensie Eau De Parfum, launched in 2016, is a lovely blend of mandarin and peach scents. Those looking for a young, playful fragrance will be pleased.
This fruity and floral mix creates a unique aroma that stands out from the crowd. It's not just the sweet base that ensures longevity. The creamy floral notes in the middle add an interesting dynamic. As it dries down to its warm vanilla finish, you'll be left with a beautiful and sexy scent.
If you're looking for a safe blind buy that's both fruity and floral, Kensie Eau De Parfum is an excellent option.
---
Free Spirit
Fruity Gourmand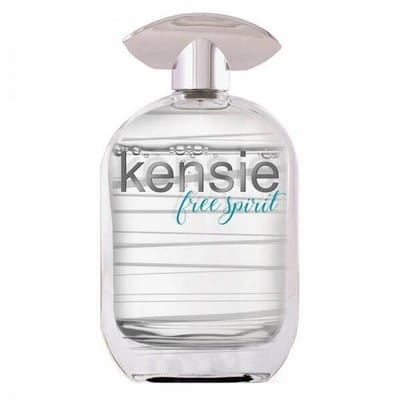 Kensie Free Spirit Perfume is a bold and playful fragrance made especially for confident women.
Its top notes are a blend of ripe plum, bergamot, mandarin, lemon, and coconut. As these delightful scents linger on your skin, their intensity gradually fades to make way for heart notes of orange blossom, sweet violet, lush rose, magnolia and jasmine, all expertly blended with earthy vetiver and pink pepper for an unmistakably feminine finish.
This scent was born from Kensie's stylish aesthetic and represented the brand's elegance. Its perfect balance of fresh fruitiness and sweet florals makes it the perfect accompaniment to any mood.
---
Life Beat
Vibrant Bubblegum Fragrance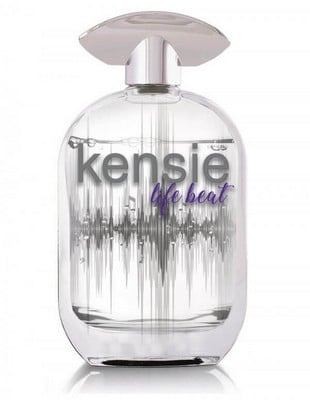 Kensie Life Beat is an incredible combination of simple femininity and citrus energy.
With its sweet top notes of peach, coconut, berries, cassis, apple, and blackcurrant, it's perfect for those special occasions when you want to feel pretty and vibrant. But what keeps this scent unique is the soft cotton candy sugar blended with vanilla and mild citrus tones in the base. This creates a super comfy, creamy texture while still being light enough to last all day long.
Life Beat is for anyone looking for an inexpensive crowd-pleaser. It smells even better when layered with fruity body wash or lotion.
---
Loving Life
Clean & Fresh Impression
Loving Life is a wonderful fragrance that can be worn any time of day and in any season. It opens with sweet notes, tempered by hints of citrus and berries, before softening into a background of woody and vanilla fragrances.
Wearers will notice the base notes in cooler weather, while on warmer days, they recede to provide a pleasant, unobtrusive smell. The scent is mass appealing and easy to wear. You don't have to worry about overwhelming anyone in your vicinity.
Loving Life is one to consider if you're looking for an everyday scent that will provide gentle comfort throughout the year.
---
So Pretty
Sweet Indulgence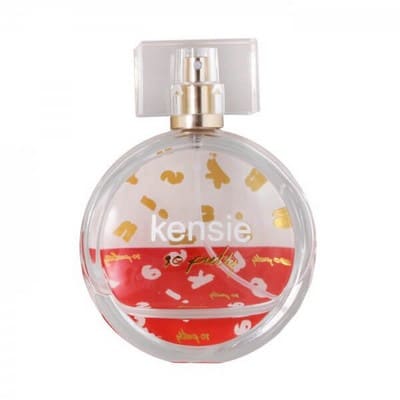 So Pretty was launched in 2020 and provided a unique gourmand fragrance for pre-teens and young teenagers.
At the opening, the sweet scent of orange and tangerine comes through with a softer floral note trailing behind. Besides its luscious smell, the brand also caters to younger ladies and brings back nostalgic sweetness from the '90s with a modern spin. This results in a fun, easy-going perfume that can also be layered to give an extra lift to whatever you might be wearing.
Overall, So Pretty smells and feels like sugar and vanilla embrace, a delightful addition to your olfactory repertoire.
---
Zest for Life
Energizing Fruit Punch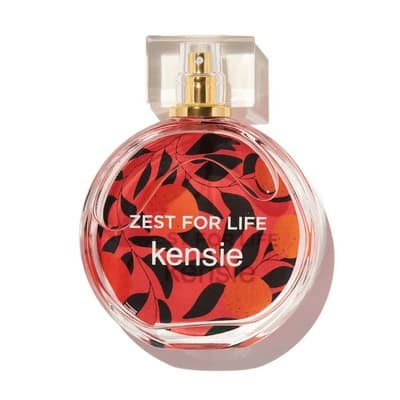 Launched in 2022, Zest for Life celebrates the beauty of life with a unique scent that is well-balanced and calming.
Its notes of cedarwood, coconut water, hibiscus, mango nectar, and orange blossom create an exotic and uplifting aroma that brings joy to your senses whether you prefer to smell or wear it.
It's more than just another fragrance. It's a reminder of all that is special when we allow ourselves to take the time to appreciate and cherish the moments around us. Let Zest for Life awaken your senses and be your daily escape towards a deeper sense of being alive.