Jo Malone has always shown interest and fondness for all things related to scents. During interviews, she always shares her earliest memory of creating perfume. She was probably 7 or 8 when she tried to make a concoction using scented soap and flowers from her parent's garden. So at an early age, Jo and the people around her knew that she'd someday be a legend in the fragrance industry.
Jo Malone started her career as a florist by day and a beautician by night. She used to make bath oils as tokens of appreciation for her customers and clients. Her clients loved her bath oils and requested more. This gave Jo Malone the confidence to open her first boutique in 1994. She started selling home scents, fragrances, and skincare products.
Jo became famous for combining detailed notes and essences. Most of her perfumes and colognes can be worn alone or with other fragrances from her collection. This concept allows the wearer to be creative and create a unique scent.
---
Myrrh and Tonka Cologne Intense
A Homey Scent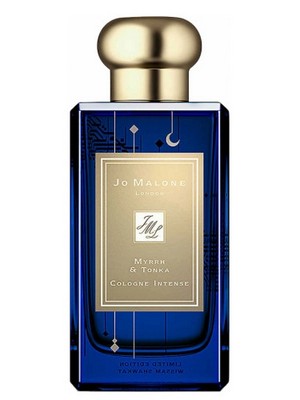 Myrrh and Tonka is a unisex fragrance launched by Jo Malone London in 2016. It was created by the renowned perfumer Mathilde Bijaoui.
It'll only take a single spray to make you fall in love with this cologne. The name may say it's a more intense version, but it is warm, soft, and oud-y. It opens with a soothing embrace of lavender and myrrh. Then, it highlights the lush and intoxicating vanilla, Tonka bean, and almond scents. The drydown will penetrate your skin and stay with you for a long time.
Myrrh and Tonka is perfect for casual gatherings and date nights.
---
Wood Sage and Sea Salt
Natural & Fresh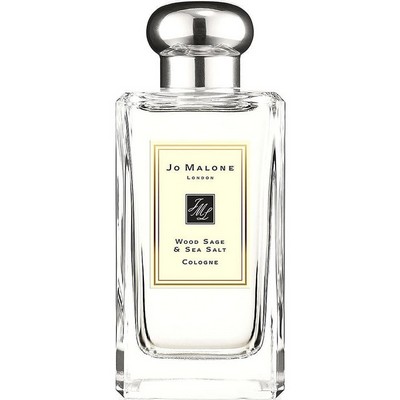 Wood Sage and Sea Salt by Jo Malone London was launched in 2014. The creative mind of Christine Nagel created it. Wood Sage and Sea Salt was a scent loved and enjoyed by both ladies and gentlemen.
This should be on your must-have list of colognes. It smells like freedom and new adventures: airy, fresh, clean, and exciting. It opens with a unique blend of sea salt, sage, ambrette seed, grapefruit, and red algae. Then, it dries into a natural and sophisticated scent of driftwood. It's amazing how Jo Malone found the balance between fresh and musk notes.
It is perfect during the warm days of summer.
---
Lime Basil and Mandarin
Jo Malone's Signature Scent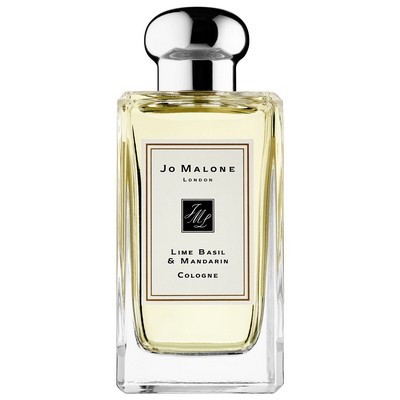 In 1999, Jo Malone launched a unisex fragrance known as the brand's signature scent – lime, basil and mandarin. It is an aromatic citrus fragrance made by Jo Malone herself.
Immediately off the nose, you'll know that this scent is flawless and to die for. It opens with hints of pepper and basil, accompanied by some lime and thyme. It's very oriental at first. Then, it turns a bit feminine with the mellow scents of lilac and iris. Finally, notes of vetiver and patchouli appear, making it smell more manly. It is a perfect balance between feminine and masculine notes.
It is a perfect scent for vacations, summer getaways, and outdoor activities.
---
Wild Bluebell (2020)
The Holiday Scent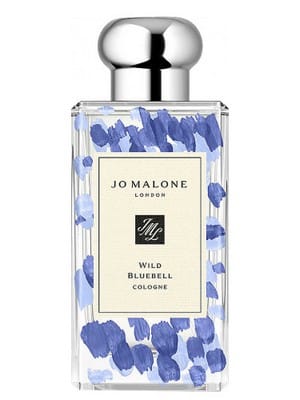 Jo Malone launched a unisex version of the original Wild Bluebell perfume in 2020. Wild Bluebell (2020) was created by the talented perfumer Christine Nagel.
Wild Bluebell (2020) smells like Christmas: sweet, cheery, smoky, and heartwarming. It'll give you the yuletide spirit any time of the year. First, it will welcome you with a burst of clove and bellflower, followed by the very delicate scents of lily, jasmine, and roses. Then, it dries into a vibrant blend of musk and amber, which sticks to your skin for several hours.
It is a perfect scent for those who always crave the glee of the holidays.
---
Pomegranate Noir
Top Pick for Winter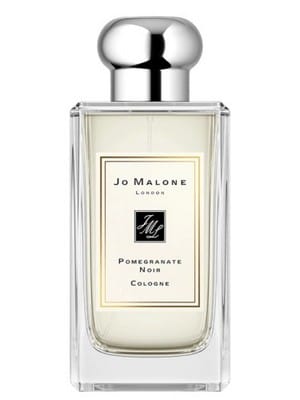 Pomegranate Noir is a unisex fragrance launched in 2005. It was marketed as an aromatic and fruity fragrance created by Beverley Bayne.
As the name suggests, the tempting scent of pomegranate dominates this cologne, making it sensual, sexy, and smoky. In addition to pomegranate, you can also get hints of raspberry, lily of the valley, plum, pink pepper, patchouli, and wood. The scent is wonderfully made. You might be tempted to spray it all over your body. However, this won't be necessary since a few spritzes can last the whole day.
Pomegranate Noir is thick and warm, best suited for the cozy and lazy days of winter and fall seasons.
---
Nectarine Blossom and Honey
Best for Teens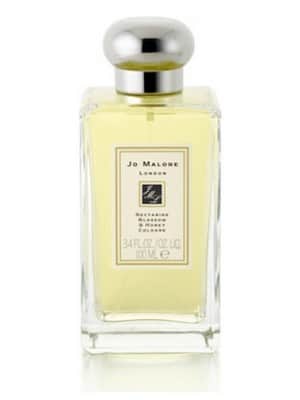 Jo Malone London launched Nectarine Blossom and Honey in 2005. It was the masterpiece of Jo Malone herself.
Many fans have mistaken Nectarine Blossom and Honey for Wild Bluebell since they have the same warm aura. However, this cologne has its own charms. First, it opens with greeny notes, petitgrain, and black currant. Then, as the opening scent fades, the star of the show kicks in, nectarines wrapped in the sweet and delicious scent of honey. It will last a while until it settles into a vibrant and clean blend of plum, peach, and vetiver.
Nectarine Blossom and Honey is sweet and youthful, best suited for teens who want to project a boy next door image.