Kate Spade is a luxury brand that produces an eclectic mix of handbags, clothing, shoes, and accessories that are anything but boring. The brand started in 1993 and is known for its bright colors, whimsical prints, and playful designs. Since then, the luxury brand typically has used bright colors in its products, with occasional pops of neon mixed in for good measure.
Aside from glamorous and trendy products, Kate Spade is also known for their perfumes. Kate Spade's perfume collection includes perfumes for both men and women. In addition, the brand has released several scents, each offering a unique blend of notes to create its special scent. So if you're looking for a perfume that fits your sense of style, you can find it in their fragrance collections.
The brand's perfumes are no exception to their high-quality standards and are often made with top-notch ingredients that are sure to last. Here is a list of our favorite Kate Spade perfumes for women:
---
Kate Spade New York
Soaring Skyscrapers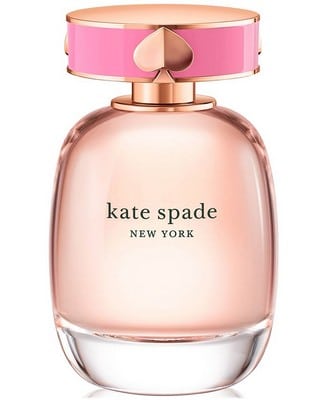 Kate Spade New York is a new perfume that was launched in 2020. Marie Salamagne, the artistic director of many top-of-the-line fragrances, created it.
The fragrance has a fruity scent with notes of wild strawberry and bergamot that makes it perfect for summer wear, along with notes of ginger and cardamom that make it perfect for winter wear. The result is a scent that's great for women who want to create their signature scent or want to smell good no matter where they are headed.
This perfume is perfect for anyone who wants to smell attractive all day long without having to reapply their perfume every hour.
---
Live Colorfully
Bright Hues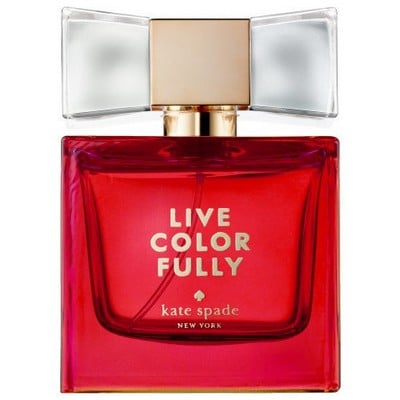 Live Colorfully is your go-to choice if you're a woman who likes to be bold but in a sweet way. It was launched in 2013, and the Firmenich perfumery house developed the scent.
This perfume has notes of water lily, Mandarin orange, rose petals, and jasmine. The fragrance is perfect for any time of year and will complement almost any wardrobe choice.
This is a good choice if you like wearing sweet and floral perfume. However, if you have never worn a fragrance before and want to start with something light and airy, Live Colorfully will be perfect.
---
Walk On Air
Airy Light Strides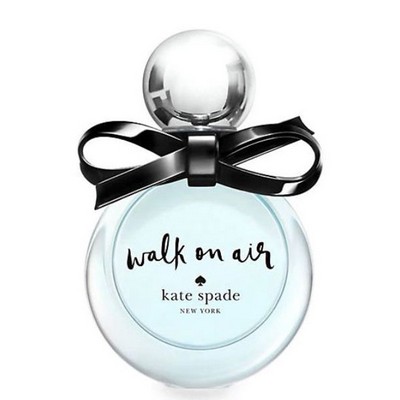 Walk On Air, a 2015 fragrance created by Rodrigo Flores-Roux, is described as an elegant floral scent that smells like lime and fern, like you're walking through a tropical forest.
The perfume is recommended for women who want to wear a perfume with an appealing floral scent while still being able to stand out from the crowd. It's also designed for something light and citrusy without being too sweet.
This perfume is recommended for people who want to try something new and for a scent that will make them feel fresh and young.
---
Twirl
Spinning in Sensual Scents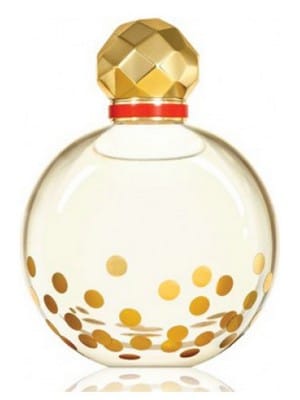 Twirl is a fruity floral fragrance created by Claude Dir and launched in 2010. Bearing a design that resembles a night lamp, it comes in a glass bottle with a golden cap. The perfume is recommended for women who want a fruity floral scent.
The notes include watermelon, red currant, honeysuckle, and jasmine, which easily translate into a sweet and refreshing aroma. The best part is that you can wear this perfume at any time of the day.
Also, it's perfect for summertime or days when you'll be in and out of air conditioning because there's no frosting to melt off your skin like some heavier perfumes do when temperatures drop.
---
New York Sparkle
Shimmering Vanity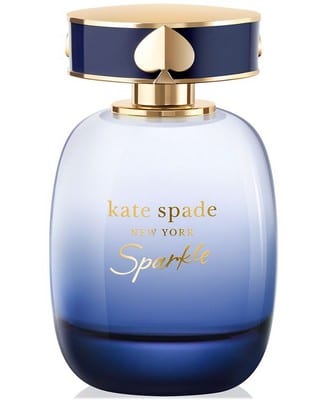 New York Sparkle is a new fragrance from the iconic brand. Louise Turner created it with notes of black currant and pink pepper. This fragrance is available in eau de parfum, body lotion, shower gel, and candle form.
The base notes of New York Sparkle are amber and musk, which gives it a warm and sensual finish. These mixtures make New York Sparkle perfect for those who love floral scents with a sparkly twist.
New York Sparkle might be right up your alley if you like fruity perfumes but are looking for something more sophisticated than your typical fruit-flavored fragrances.
---
In Full Bloom
Morning Goodness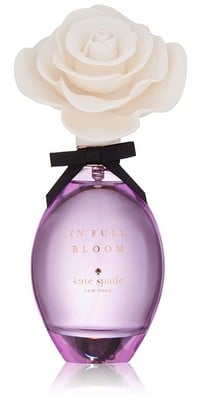 In Full Bloom is a fresh, floral scent launched in 2018. This perfume is a blend of green notes and tea, making it perfect for anyone who wants to smell like the sunrise.
The fragrance also contains jasmine and honeysuckle flower absolutes, two of the most popular ingredients in summer fragrances. The result is a floral scent that balances the sweetness of its floral notes with the freshness of green tea.
In Full Bloom is the right choice if you're looking for something light that any cheerful woman can wear on summer days without overpowering other people around you.
---
TRULYgracious
For the Graceful Lady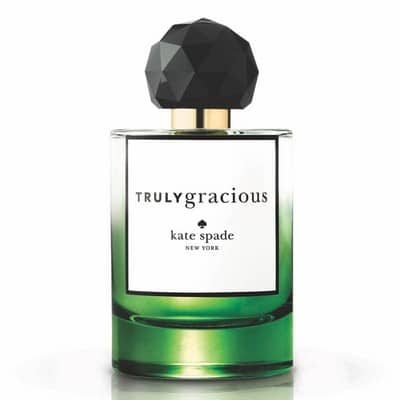 This perfume is one of the newest in the Kate Spade line and smells gorgeous. It has a blend of bamboo, green notes, and lotus flowers that will make you feel at your favorite spa day after day.
The watery floral scent makes for an uplifting fragrance perfect for spring. A little goes a long way with this fragrance. While it might be tempting to douse yourself in it each morning, we recommend using just one or two sprays.
This is perfect if you are searching for a light, sweet, and floral scent. It's not overpowering or in-your-face flowers – just the right amount of sweetness to make you feel like you're floating on a cloud.
---
In Full Bloom Blush
A Pleasant Spring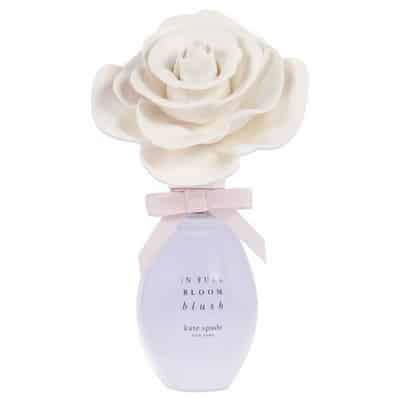 In Full Bloom Blush is another great fragrance from the brand, launched in 2019. It has notes of lemon and green tea, which make it perfect for springtime or an early summer day.
These top notes are supported by jasmine and freesia, giving the fragrance a fresh, floral feel. The middle notes are soft and smooth with peony and honeysuckle, while the base notes hold a warm muskiness that lingers on your skin for hours. This feminine scent is perfect for daily wear or everyday perfume.
This perfume is ideal for those who prefer a light and fresh scent over something heavy or musky. It's also great for those who want something that won't clash with their perfume-free office environment.
---
TRULYjoyful
Happy Vibes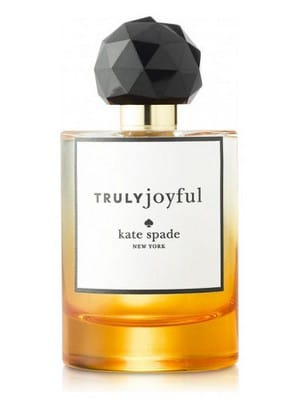 TRULYjoyful is Kate Spade's take on a light and feminine fragrance ideal for the woman who wants to put a smile on other people's faces.
Launched in 2017, this perfume updates the original Kate Spade Truly fragrance. However, it's still made with a blend of fruity florals and spices and consists of earthy wood notes designed to be clean, fresh, and uplifting. The top notes are pear, bergamot, and Mandarin orange, which complements the middle notes of jasmine, violet, and lily-of-the-valley.
This sweet scent will leave you feeling energized rather than tired after wearing it all day. It invokes
---
TRULYtimeless
Time-Tested Greatness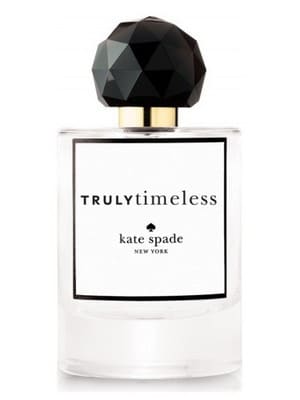 Truly Timeless by Kate Spade is a fragrance first launched in 2018. Its design is a wonderful monochrome bottle that is very minimalistic. The bottle comprises a simple, clear glass with a black cap.
The notes of this perfume include cotton flowers, aldehydes, musk, and amber. Honestly, we love how the name of this perfume sounds so sweet and romantic.
This is one to consider if you are looking for an everyday scent that will make you feel joyous and happy. This perfume smells so light yet sweet, which makes it perfect for daytime wear when you want to smell nice without having too much going on at once.
---
TRULYdaring
Wild and Young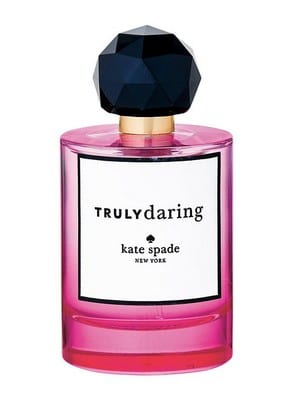 TRULYdaring is a floral fragrance that was launched in 2018. It's made up of pink peony and cherry blossom, with hints of cotton candy and vanilla bean.
This perfume will appeal to women who love fruity scents, as well as those who are looking for something light but also feminine.
If you're looking for a perfume equally suited to daytime wear as it is to evening use, TRULYdaring is a great option. The fruity top notes make this perfume perfect for spring and summer; however, its mid-notes give it enough depth to carry you through fall into winter without losing appeal.