When Kenzo Takada left Japan in 1964 to explore the wider world, he quickly recognized different cultures' vast beauty and vibrancy. He opted to incorporate this kaleidoscope of color, patterns, and energy into his women's fragrances, showing the world that individualism can express beauty like nothing else.
His first women's fragrance collection in 1987 was dedicated to celebrating femininity, nature, and diversity through scents that introduced an eccentric touch to sparkle daily life. Fragrances such as Flower are inspired by the delicate scents of nature, while L'Eau Par Kenzo is reminiscent of clear air in a secluded garden. Kenzo's collection of fragrances for women encapsulates its mission to tell stories inspired by every corner of the planet, from Occidental to Oriental, remote forests to megalopolises.
Kenzo women's perfumes uniquely combine traditional and modern elements. Its innovative blends create an experience unlike any other, transporting the consumer to an exciting new world.
---
Jungle L'Elephant
Bold & Spicy Masterpiece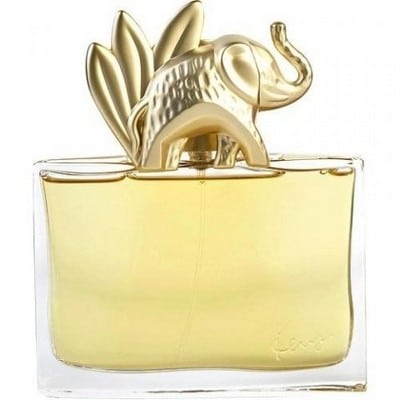 Jungle L'Elephant was launched in 1996 and created by the renowned French perfumer Dominique Ropion. With its unique ability to surprise and captivate, this scent is composed of spicy cardamom-stewed plums, smoky woods, and dried orange peel.
Suitable for any special occasion, this luxurious scent has become renowned for its use of uniquely contrasting ingredients. This women's perfume is truly remarkable with its tantalizing mix of sweetness and woodiness that will stimulate your senses.
Whether you're looking for something fresh for yourself or a special Christmas gift, this sweet and spicy floral perfume should not be overlooked.
---
Kenzo World Eau de Toilette
Perfect Office Scent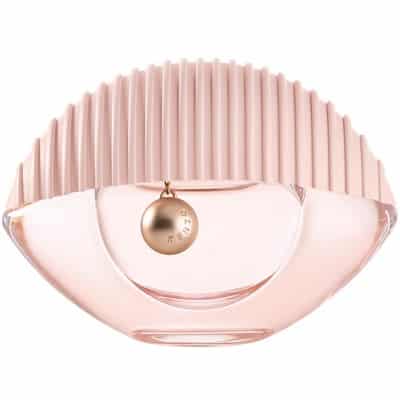 Kenzo World Eau de Toilette, created by Francis Kurkdjian and Maïa Lernout in 2018, is a mesmerizing fruity floral composition with striking sparkling and powdery facets that define charm and femininity.
Featuring top notes of pear and peony, this exquisite fragrance emanates an initial crispness upon spritz that varies from slightly floral to subtly fruity but doesn't make a too-heady statement. Its primary component provides a delicious juiciness without any tangy sweetness present, as well as a well-balanced depth of aroma.
It is more than just a scent. This playful perfume is an embodiment of stimulation to any modern woman's lifted spirit.
---
Flower by Kenzo
What a Poppy Would Smell Like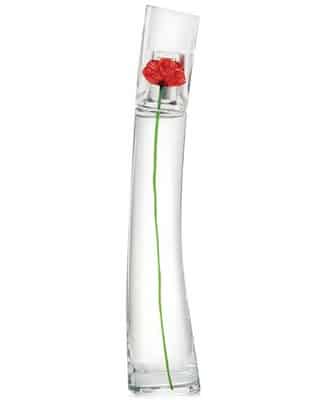 Flower by Kenzo is an opulent combination of sensory experiences. Created by Alberto Morillas and Christian Dussoulier in 2000, it blends the harmonizing notes of parma violet, wild hawthorn, and cassis blended with Bulgarian rose to create its central floral essence.
The powdery composition contains vanilla, white musk, and opoponax with a hint of woody undertones. Strong yet gentle, the scent captivates with its voluptuousness and projection on those wearing it.
Flower by Kenzo has been lauded for its powerful sillage and extended wear-time of up to 8 hours, allowing you to revel in your inner confidence throughout the day.
---
Kenzo Amour Eau de Parfum
Soft, Fluffy Feminine Scent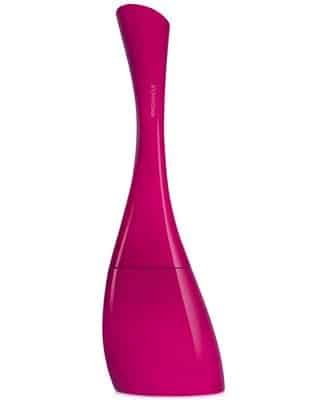 Kenzo Amour, launched in 2006, is a fragrant journey through Asia created by Daphné Bugey and Olivier Cresp.
The long-lasting fragrance has top notes of cherry blossom, rice, and white tea; heart notes of frangipani and heliotrope; and base notes of thanaka wood, vanilla, and musk. The gentle and joyful scent is perfect for daytime wear. It evokes familiar sensations with its creamy rice pudding aroma combined with a powdery note, giving it the comforting feeling of being wrapped in the arms of your loved one.
Kenzo Amour holds its strength for up to twelve hours, making it the ideal romantic companion.
---
World Power by Kenzo
Salty Beach Scent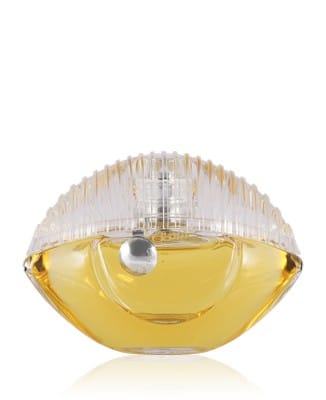 Kenzo World Power is a wholly unique experience launched in 2019 and crafted under the expertise of Jérôme di Marino.
It contains elusive notes of cypress, sea salt, and tonka bean, which harmonize together to blend creaminess, natural sweetness, and bitterness all at once. It is a perfect fall fragrance for when momentous occasions arise, and an unconventional scent that straddles multiple genres—aquatic, oriental, and floral, making it difficult to pinpoint its exact composition.
World Power is the perfect choice for any bold and edgy Kenzo streetwear fan who seeks a truly unique olfactory experience, both enigmatic and utterly captivating.
---
Parfum D'Ete
Lily of the Valley Bomb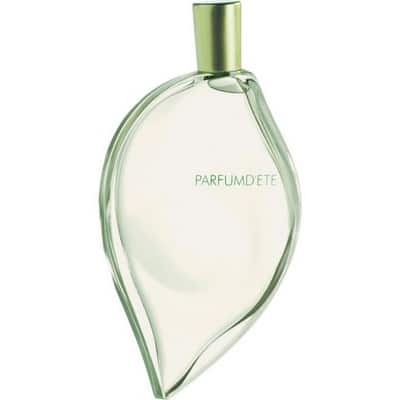 Created in 2002 by the legendary French perfumer Antoine Lie, Parfum D'Ete is a light and slightly green fragrance that doesn't have top notes but shines with its components all at once.
It has an intense floral accord of jasmine, cyclamen, hyacinth, and sweet peach blossom, complementing the leafy greens and herb juices for a lighter yet deep scent. Lily of the valley and lotus give it a delicate vegetable sweetness that is subtle enough not to overpower but blends into the skin perfectly.
This freshness of Parfum D'Ete makes it a spring and summer fragrance for the subtle woman.
---
L'Eau Par Kenzo Pour Femme
Summer Dreams in a Bottle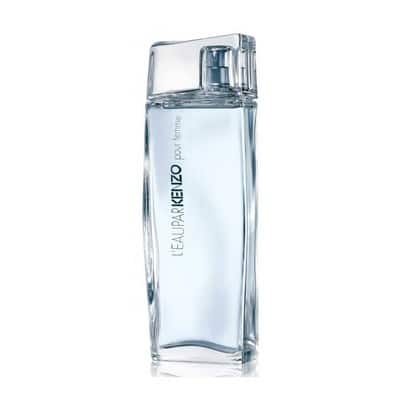 Rated highly by perfume critics, L'Eau Par Kenzo has become an iconic fragrance since its launch in 1996.
Created by Olivier Cresp, it is classified as floral-aquatic and opens with a mix of green lilac, mandarin orange, mint, and pink pepper notes. As the scent develops, the middle notes offer a beautiful bouquet brightened by the frosted mint to provide complexity. A base of cedar and white musk further accentuates the sensuality of this alluring scent.
While initially light and fresh in top notes, Kenzo reveals its true charm as the scent intensifies to a larger sillage amongst its middle aromas.
---
Ca Sent Beau
Youthful Tuberose Scent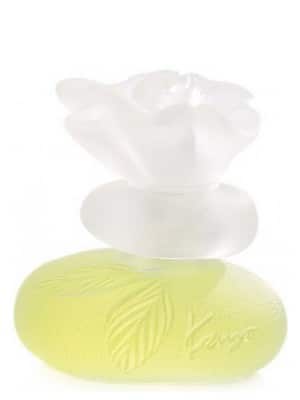 Ca Sent Beau was launched in 1989, the product of acclaimed perfumer Francoise Caron.
At its heart lies a unique youthful scent, balancing floral notes like tuberose and peach with spicy coriander, herbal patchouli, warm amber, and sweet vanilla. This timeless blend shows best in spring and autumn, and its staying power is renowned. The outstanding sillage allows you to enjoy this serene olfactory experience to the fullest.
Its aroma conjures up images of a verdant garden blooming with white flowers, offering the wearer an air of confidence and elegance. Ca Sent Beau offers something truly special for any woman.
---
Kenzo Jungle le Tigre
Sensual & Smoky Oriental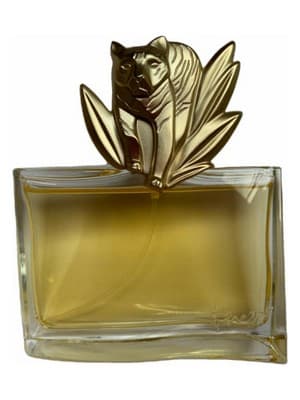 Kenzo Jungle le Tigre was released in 1997, crafted by the discerning nose of Dominique Ropion.
Fragrance enthusiasts will marvel at its complex blend of kumquat, orange, tangerine, and ylang-ylang aromas in the top notes. The middle notes of cinnamon and amber create a subtle spicy woodiness while keeping it delicately balanced with a mild sweetness courtesy of osmanthus. The heavier base notes yield a surprisingly light result—one that can be likened to floating orange fruits in lava.
Le Tigre is a sensual scent described as seductive and inviting, sure to be appreciated by those who prefer daring fragrances.
---
Le Monde Est Beau
Uplifting Grapefruit Nostalgia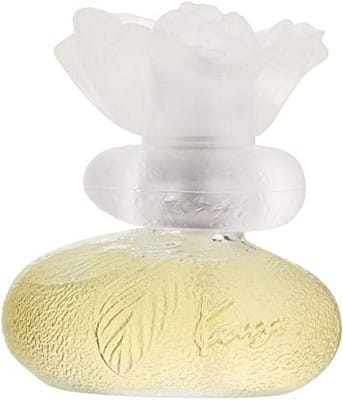 Kenzo's Le Monde Est Beau is a fragrance that combines citrusy and metallic notes to create a tranquil yet energizing scent for women.
The opening notes are sharp before transitioning into powdery softness. Next, the delicate middle floral notes that linger in the background provide a subtle yet profound depth to the overall aroma. Finally, its base notes lend an earthiness that adds stability, making it long-lasting throughout the day.
This carefully crafted combination of smells makes Le Monde Est Beau perfect for summer or autumn, as it captures the warmth and freshness of each season in its unique blend.
---
Jean D'Amour
Minimalist Spring Scent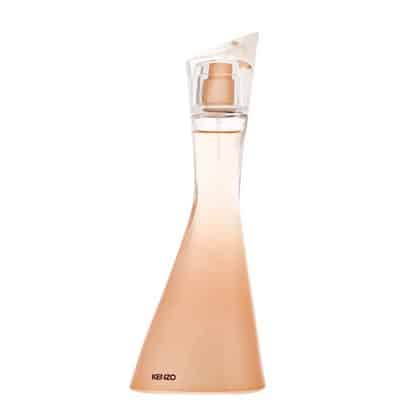 Jeu D'Amour is an elegant floral woody fragrance created by Christophe Raynaud and Daphné Bugey in 2014.
It's perfect for summer days, with its top notes of pomegranate, blood mandarin, and tea setting the tone perfectly. The middle notes of tuberose and freesia add a sweet scent that is enhanced by sandalwood and musk base notes. With a light sillage and moderate longevity, this sweet scent will linger for hours, radiating tranquility and freshly cut flowers that won't go unnoticed.
Compliments come easily with this one, and you may even find yourself trying it again to enjoy its delightful scent.
---
Kenzo L'Elixir
Pink Sugar Bouquet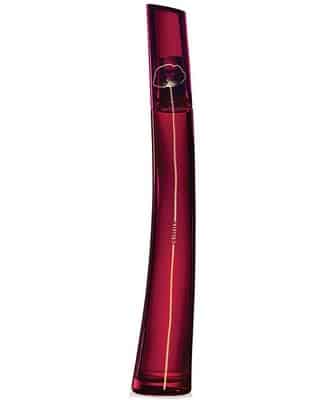 Flower by Kenzo L'Elixir, launched in 2015 and created by the esteemed nose Alberto Morillas, bursts forth with a bright and enchanting blend of mandarin and raspberry zest.
Its heart introduces a dynamic contrast between orange blossom and Bulgarian rose flowers, while its base features a sophisticated combination of powdery accords with bourbon vanilla, imparting subtle warmth and seductive sweetness to the scent.
As time passes, this fragrance becomes more exquisite, enveloping wearers in a second skin full of delicately sugared makeup. Finally, it evokes sensations of creamy caramel from the delectable praline, which ultimately completes the experience with well-deserved praise.