Kenzo Takada was a fashion designer from Japan who founded the French fashion house Kenzo in 1970. He was known for using bold colors and prints, and he eventually branched out into fragrances. The first scent he launched was Kenzo for Women in 1988.
Today, Kenzo Parfums is a subsidiary of LVMH, and they continue to produce high-quality colognes that are loved and worn by men worldwide. The house of Kenzo has solidified its place in the fragrance world by collaborating with some of the industry's best-known perfumers, including Alberto Morillas, Olivier Pole, and Marie Salamagne.
Its current collection boasts a diverse range of stunning and masculine fragrances, many of which carry aquatic scents, a trend that has become synonymous with the Kenzo name. However, not all the house's fragrances follow this olfactory trend, giving customers a well-rounded selection to choose from. Here are the best-selling colognes from the House of Kenzo.
---
Kenzo Homme Frais
Cool Icy Mint Sensation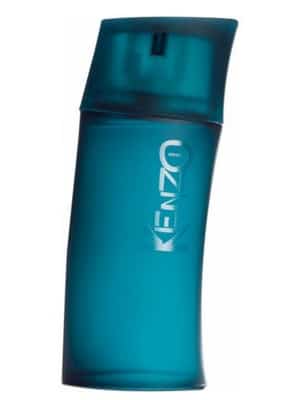 Kenzo Homme Frais was launched in 2006 as a limited summer edition cologne for men. The freshness of the sea perfectly complements the luscious and woody scent of sandalwood.
It is a wonderfully uplifting, mildly fresh rendition of the vintage masterpiece Kenzo Pour Homme. The initial spray is intense, but it dries down comfortably and is perfect for hot and warm days.
The scent includes pine and moss in a modern take, making it an invigorating option for those looking for something different. Kenzo Homme Frais is characterized as a breath of fresh air in the middle of summer.
---
Kenzo Homme Eau de Parfum
007 on Vacation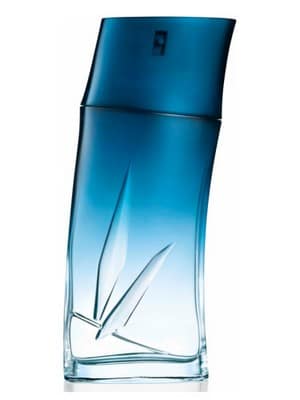 Kenzo Homme Eau de Parfum was launched in 2022 and created by the incredible Quentin Bisch. It features sea notes, leather in the middle, and patchouli at the base. This is a unique fragrance with memorable and pleasant notes.
The scent effortlessly marries oceanic freshness and woody patchouli with a slightly resinous feel. It is further rounded off with a leathery dry down that makes it perfect for the office during fall and winter.
Kenzo Homme Eau de Parfum won't disappoint. Its longevity sits between six and eight hours. It is never overpowering and will undoubtedly be remembered as an iconic creation.
---
L'Eau Par Kenzo Pour Homme Eau de Toilette
Fruity Four Seasons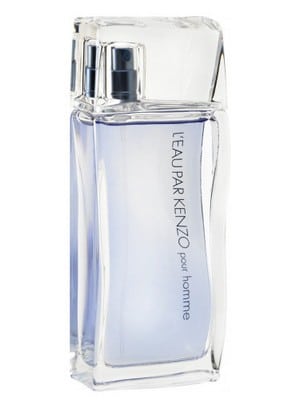 L'Eau Par Kenzo Pour Homme was launched in 1999, with the highly acclaimed perfumer Olivier Cresp at the helm.
Its citrus-aquatic blend features sparkling Yuzu as its opening note and fresh, watery scents as its background. If one were to sniff and be reminded of another generic aquatic fragrance, fret not. Green accords meld perfectly with the citrus base, rewarding those who give this scent a chance with an entirely new way of enjoying a summer fragrance.
Bursting with a zesty-zen aura destined to soothe and relax the mind, this fragrance is exactly what one needs to feel revitalized on a bright day.
---
Aqua Kenzo
Reggae at Full Volume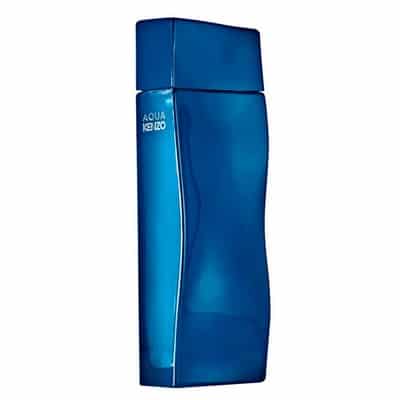 Aqua Kenzo Pour Homme, launched in 2018 and created by Ane Ayo and Philippe Romano, is a unique scent that mixes spicy and fresh notes of creamy sandalwood notes, hazelnut leaf, pink pepper, and sesame.
It's an aquatic scent with a sunny feel at the top before hazelnut and tonka come in to create the perfect fragrance for fall and winter fragrances, working well for any occasion. Its longevity is superb, with a moderate projection that lingers for hours.
Whether you're looking for a cool weather fragrance or something to wear all year round, Aqua Kenzo Pour Homme is sure to impress.
---
Kenzo Homme Boisee
Watery Masculine Fragrance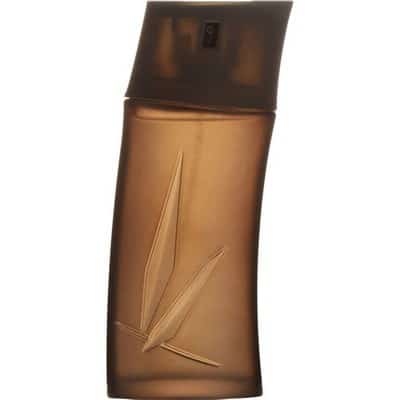 Released in 2010, Kenzo Homme Boisee is an expertly crafted woody-aromatic fragrance that exemplifies the power of nature. Master perfumer Olivier Polge created this elegant aroma that celebrates the balance between men and nature.
Each spritz reveals an aromatic blend of refreshing basil, mint, and black pepper with additional notes of rosemary sitting atop a sturdy base of Haiti vetiver and atlas cedar. This relaxing fragrance evokes the feeling of misting rain and has great versatility in any season, especially during rainy days.
With Kenzo Homme Boisee, one can call upon the subtle energy of nature anytime, anywhere.
---
Kenzo Homme Night
Sweet Tropical Cocktail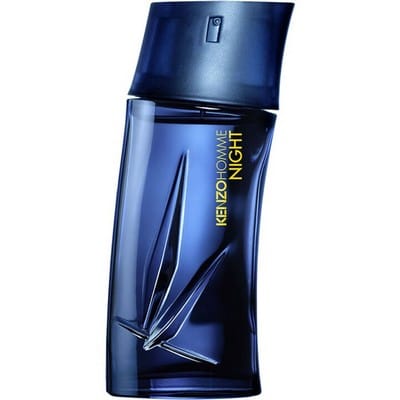 Kenzo Homme Night, launched in 2014, was crafted by Dominique Ropion.
This fragrance is a beautiful olfactory concoction of tropical freshness and delightful sweetness, thanks to mango and coconut notes complemented with tonka bean and woody accords. Its overall feel is peppery and has a unique, attractive mentholated vibe.
As time passes, the sillage comes close to the skin and lingers all day long, making it still noticeable but in a subtle way. Besides its lovely smell, Kenzo Homme Night stands out due to its sophisticated aura that makes it ideal as an alluring clutch scent for special moments.
---
Kenzo Homme Sport
Real Sport Masculine Scent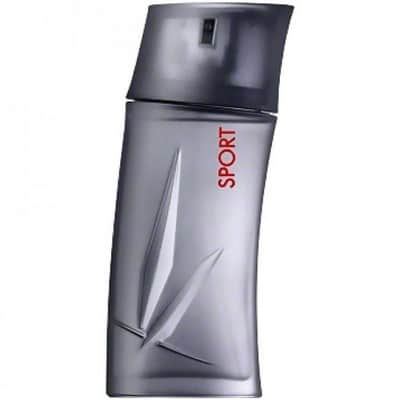 Kenzo Homme Sport, created by master perfumer François Demachy and launched in 2012, is a stunning scent ideal for those with an active lifestyle.
This woody-spicy fragrance opens with a juicy mix of citrus scents complemented by a cool burst of mint. The ginger in the heart adds a subtle yet masculine touch, and cedar forms the base for balance and strength.
Kenzo Homme Sport has a daring style that conveys energy, power, and poise, perfect for bringing sunny days or when you feel like standing out from the crowd. It will empower whoever wears it, making them feel their absolute best.
---
Kenzo Homme Sport Extreme
Casual & Calming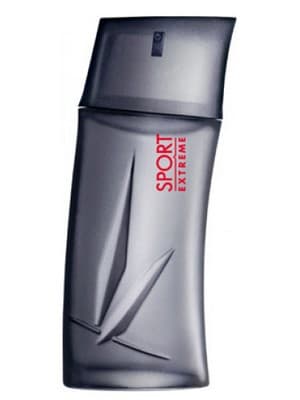 Kenzo Homme Sport Extreme was launched in 2013 and crafted by Francois Demachy.
Crafted with the needs of confident men, this scent is a post-activity fragrance offering icy and aromatic notes. It features upper notes of iced mint, pepper, and lemon; marine accords and elemi at its heart; and cedar and vetiver in its base.
The scent may not be linear but evolves as time passes. Kenzo Homme Sport Extreme emits a minty marine scent filled with warm and abrasive woodsy characters yet perfectly balanced with sugary sweetness from the incense resinoid. Its sillage is moderate with decent longevity.
---
Once Upon a Time Pour Homme
Intense Oriental Woody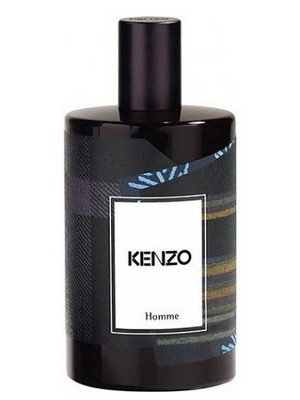 Once Upon a Time Pour Homme, launched by Kenzo to celebrate their 40th anniversary, was created by perfumers Christine Nagel and Benoist Lapouza.
The intense yet refreshing scent is a medley of nutmeg, ginger, coriander, and vetiver notes that create a woody-spicy fragrance housed in a classic black bottle with a dark-colored print. Spritzed on the skin, it provides an unexpected combination of fiery heat softened by a cool vetiver undercurrent.
A luxurious nutmeg bomb from start to finish, Once Upon a Time Pour Homme is perfect for any man looking to add a touch of exotic and ethnic to his wardrobe.
---
Power
Sophisticated Masculine Scent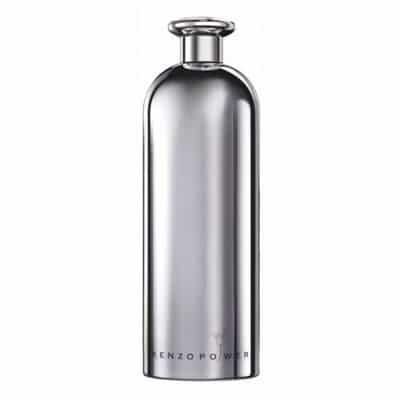 Released in 2009, master perfumer Oliver Polge did some fine-tuning to the original Kenzo Power to compose this cologne version.
A beautiful, gentle, and floral scent is achieved with citruses and mixed meadow flowers on a soft green and woody background, making for a well-blended, transparent, and easy-to-wear cologne for men. It opens with a bit of bergamot and verbena before fading away quickly, letting the stunning iris and floral tones take charge.
Most pleasantly surprising is how strong the cologne's lasting power is, easily above 6 hours and still radiating within arm's length even long after its first spritz.
---
Time for Peace
Simple Elegance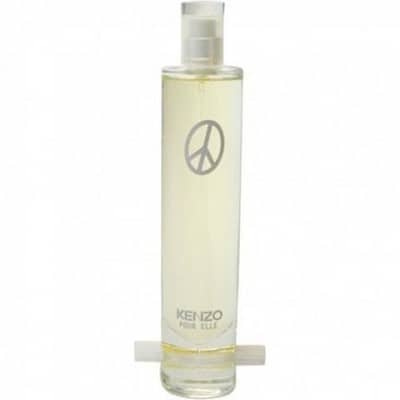 When Annick Menardo created Time for Peace in 1999, she wanted to make a statement of pure luxury. It offers an incredibly clean and elegant bouquet that smells incredible on him.
The top notes are subtle yet captivating, while the middle notes offer a distinctive nutty rice wine accord. Once these aromas combine, the fragrance retains a masculine, warm, and inviting quality. Finally, the vetiver base brings a beautiful intensity that lasts forever.
Each note is exquisitely scintillating. Together, they form an aura of harmony and tranquillity that will imbue you with feelings of peace.
---
Tokyo
Warm & Romantic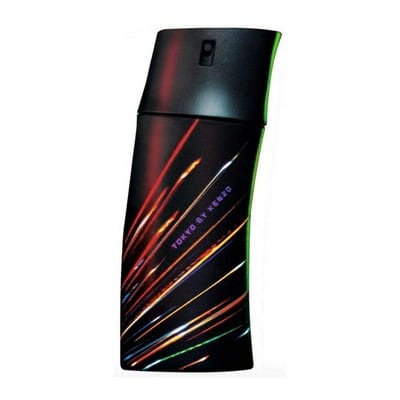 Tokyo by Kenzo is a unique and avant-garde men's fragrance, much like other Kenzo colognes.
Created by perfumer Marie Salamagne in 2007, Tokyo has become known for its captivating combination of citrusy notes of ginger essence, grapefruit, lemon, and red pepper alongside heart notes of cedar, green tea, Guaiac wood, nutmeg, and Shizo.
This mix of warmth and brightness elevates Tokyo above many other citrus-heavy scents while making it perfectly suitable across the spring through fall seasons. Its combination of the classic with the daring can make it an ideal fit for any individual looking to set themselves apart from the crowd.
---
L'Eau Kenzo Aquadisiac Pour Homme
Citrus Explosion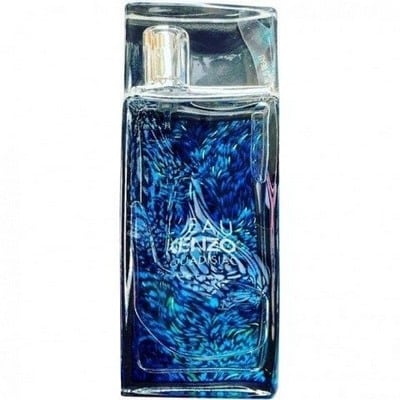 Launched in 2017, L'Eau Kenzo Aquadisiac Pour Homme is a captivating and special fragrance. Crafted by the master perfumer Olivier Cresp, the scent opens with zesty lime and Yuzu before developing a heart of cardamom and pink pepper.
Its alluring base of guaiac wood adds a unique depth to the scent. Tempting you to enter its aquatic world, this lovely blend of citrus, spices, and wood will provide long-lasting effects to make you stand out from any crowd.
Not too sweet for summer but with just enough zing for hot days, L'Eau Kenzo Aquadisiac Pour Homme will fill your senses with a stimulating spark.