Le Labo has become a leader in the fragrance industry since it was founded in 2006. Originally based only in New York City, they have expanded their business to craft and deliver fragrances worldwide. The company offers a range of fragrances for both men and women made with some of the finest raw material extracts and ingredients on the market.
The Classic Collection consists of crafted fragrances that satisfy discerning noses. From the seductive tones of Noir 29 to the warm blend of Santal 33, there is something for everyone in this classic collection. These tried-and-true scents from Le Labo are a perfect place for those looking to explore their options in perfume.
Appealing to all consumers, Le Labo has created irresistible aroma combinations that remain popular today. Their commitment to being cruelty-free and vegan has led them to produce only clean, universal scents, making any perfume lover long for more.
---
Jasmin 17
Sunshine in a Bottle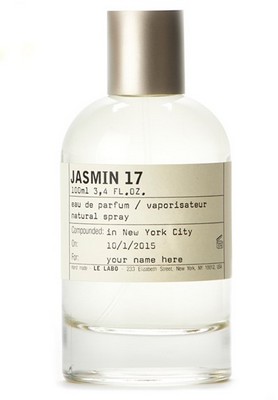 Jasmin 17 is an incredibly distinct and luxurious fragrance, expertly crafted by perfumer Maurice Roucel. Launched in 2006, this olfactory masterpiece offers such an exquisite scent that you're bound to remember it every time you catch even the faintest of wafts on another person.
This lovely perfume encapsulates the heady floral notes of jasmine with a unique and modern edge. The scent has a much-loved combination of natural musk, sandalwood, and vanilla, creating its extraordinarily alluring aura.
Ideal for any occasion or season, Jasmin 17 shall undoubtedly make its wearer feel empowered and ready to conquer no matter the circumstance.
---
Fleur d'Oranger 27
Feminine Fruity-Floral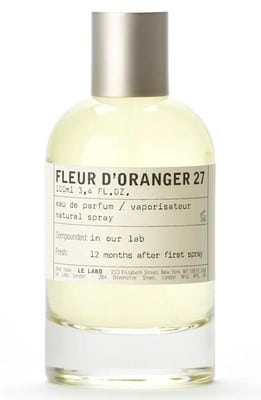 Fleur d'Oranger 27 is a fragrance to be treasured and admired. Its captivating blend gives women an unmistakably feminine allure.
Developed by French master perfumer Francoise Caron, it embodies the perfect marriage between natural nobility and freshness. The subtle citrusy notes of bergamot, petitgrain, and lemon further enhance the richness of the floral notes for a truly unique composition. The ingredients meld together perfectly, providing a rich and creamy concoction for daily wear.
Illuminating sensuality and charm in all who wear it, Fleur d'Oranger 27 is truly a perfume to linger long after it has been applied.
---
Ambrette 9
Most Complimented Fragrance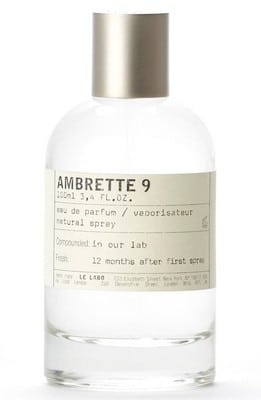 For those that appreciate the smell of crisp cotton sheets and sweet pears, Ambrette 9 is the perfect scent for you. It is an exclusive fragrance, as it is made up primarily of the ambrette seed, making it unique in terms of its components.
With initial citrus and fruit notes giving way to a musky scent that complements the sweetness, this fragrance provides users with a comforting experience. The dry-down period lasts fairly long, allowing users to enjoy the scent for an extended period.
A truly special fragrance, Ambrette 9 has become known as a rare gem among perfume enthusiasts.
---
Patchouli 24
Velvety Smoke Allure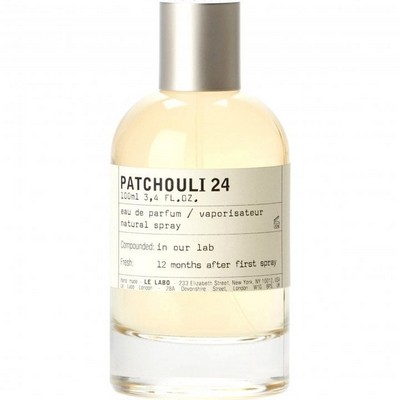 Patchouli 24 by Le Labo is a true masterpiece, blending woody chypre notes with an infusion of birch to create something truly distinct. The result is a fragrance that will turn heads with its smoky and leathery scent.
Unlike many fragrances, which can feel out of place in certain weather and environments, Patchouli 24 remains completely comfortable everywhere, from the desert to the tropics, as well as cold and hot days.
Its excellent projection and prodigious 15+ hour longevity make this fragrance as stellar on paper as on the skin, providing an unforgettable scent experience no matter the occasion or setting.
---
Santal 33
Most Refined Scent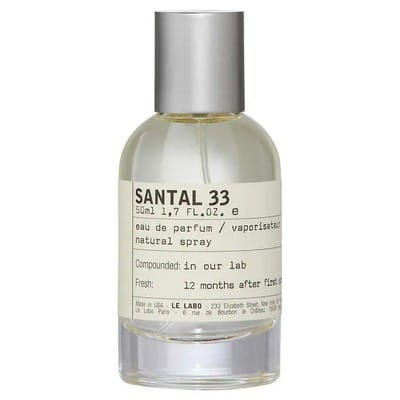 Santal 33 by Le Labo is a one-of-a-kind fragrance that combines quintessential masculine scents like cedarwood and sandalwood with traditional feminine fragrances like jasmine flowers.
Its enchanting aroma consists of musky, sensual, and slightly floral notes, making it ideal for formal or casual occasions year-round. Santal 33's unique profile also features stronger notes like cardamom, iris, and violet and base notes like leather and white musk.
Its distinct mixture of powerful scents will leave an unforgettable impression on anyone near you. With Santal 33, you can always be confident that you'll have a refined scent to impress in any setting.
---
Labdanum 18
Sexy As Hell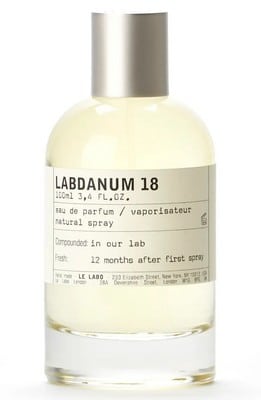 Labdanum 18 has become a true fragrance enigma due to its ability to break the traditional rules of perfumery. The unassuming scent combines ambery and musky notes that remain surprisingly light and pleasant on the skin.
The floral-herbal note of labdanum is deeper and brighter, embraced by the warmth from civet, castoreum, and vanilla softened with musk, birch, and patchouli, restrained yet inescapable. The top accords give out a sweet aroma full of intensity as it slowly whispers to your senses.
It's a perfume that, despite its strength, remains subtle on your skin—mushy, furry, animalic, and as comfortable as old sweaters.
---
Neroli 36
Summer Scent Favorite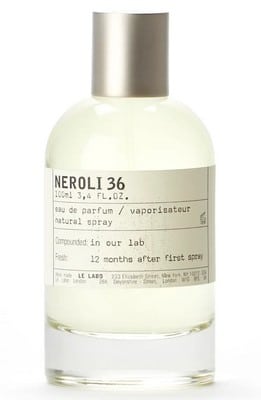 Neroli 36 is a unique and exquisite amber floral fragrance launched in 2006 and created by the talented nose Daphné Bugey.
The heart of the scent lies in a unique form of neroli with an unmistakably sunny floral character and an exceptionally warm, sensual base. It is completed by delightful notes of rose, musk, mandarin orange, jasmine, and vanilla to achieve a perfect equilibrium between zest and warmth.
Bright and cheerful on the skin, Neroli 36 is sure to bring a touch of summer sunshine to every spray. It is ideal for those who want to conjure up that summer feeling all year round.
---
Bergamote 22
Most Realistic Citrus Fragrance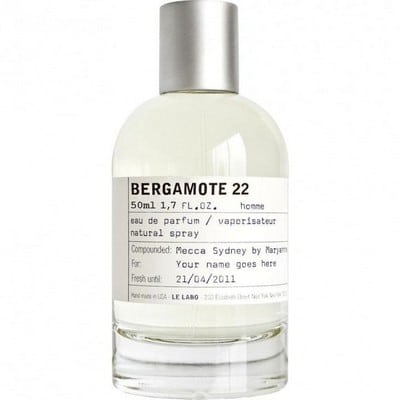 Bergamote 22 by Le Labo is an extraordinary blend of zesty bergamot with light floral notes and a hint of warm, creamy vanilla.
Fresh orange blossom notes perfectly complement the prominent bergamot at the center of this scent, while exquisite petitgrain and grapefruit add a subtle touch of complexity. Sublime amber and musk add a slightly sweet depth to the scent's base, while a flurry of vetiver undertones balances the fragrance with robust and stunning accents.
Bergamote 22 is a captivating scent that is sure to be a hit all around, perfect for summer days but also suitable for spring days.
---
Baie 19
Petrichor Soliflore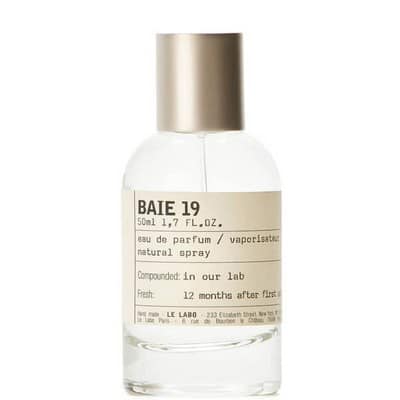 Baie 19 is a delightful sensory experience that delicately combines ambrosian, dry juniper berry, green leaves, musk, and patchouli, expertly soaked by a beautiful rain after a drought.
Each aspect harmonizes to create an exquisite olfactive blend that encapsulates the feeling of fresh heavy rain after a long spell. A refreshing and comforting scent, this fragrance masterpiece will transport you to an olfactive world that can only be experienced through its combination of enchanting notes.
Baie 19 is inarguably an impressive feat of expert craftsmanship and creativity. This magical perfume is sure to uplift and captivate anyone who experiences it.
---
Oud 27
Most Exotic Concoction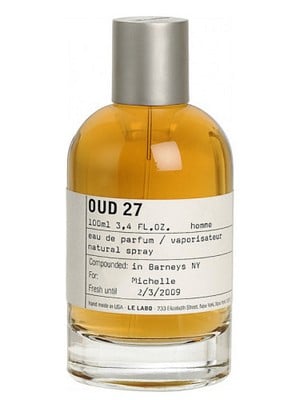 Oud 27 is an amber woody fragrance for both women and men that was launched in 2009 and encapsulated in an expert scent by French nose Vincent Schaller.
It has a sweet medicinal woodiness that carries a deeply penetrating quality and immediate cedar, sweetened with a lovely saffron note and a fair bit of skank. The Oud provides the fragrance with balance rather than dominating the palette, acting more like a unifying theme than a stand-out ingredient.
This carefully curated essence packs a punch, featuring ambered heat which will likely be polarizing until it mellows to its post-coital woody dry-down.
---
Another 13
Cult Perfume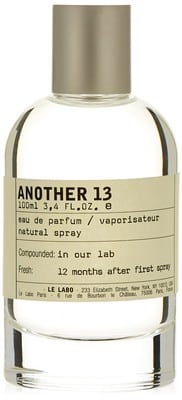 In 2010, renowned French perfumer Nathalie Lorson was commissioned by AnOther Magazine to create an exclusive scent.
Her brilliance resulted in this hypnotizing fragrance composed of synthetic animal musk, ambrosian, and an additional twelve ingredients, including ambrette seeds, jasmine, and moss. This composition creates a light fragrance with great longevity but minimal projection that is easy to wear but hard to forget.
The intrigue of Another 13 captivates everyone who encounters it. It leaves a subtle yet lasting impact, leaving a trail and clinging to the skin. This quality, combined with its distinct scent, makes Another 13 an unforgettable fragrance.
---
Rose 31
Gorgeous, Dirty Rose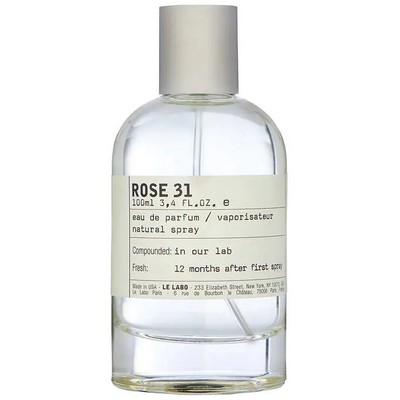 Rose 31 is an intricate and sophisticated fragrance that captivates its audience with its top notes of rose and cumin.
Daphné Bugey crafted a blend that evolves into a sweet and powdery rose in the middle. Additionally, on this floral layer, the scent reveals hints of vetiver and cedar to create a woodier sensation. The base notes provide a musky component blended with subtle notes of guaiac wood, oud, labdanum, and olibanum.
As it settles into the skin, it creates an overall light yet attractive fragrance that can be worn day or night and is ideal for any occasion.
---
The Noir 29
Fall Dark Romance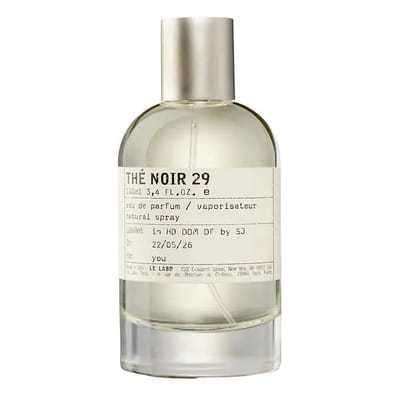 Noir 29 is an aromatic treat for both men and women. Released in 2015 and crafted by Frank Voelkl, this perfume has a sophisticated balance between lightness and depth.
Citrus bergamot, earthy fig, and heady bay leaves work together with cedarwood, vetiver, and musk to create a complex yet refined scent with thoughtful longevity. The special extraction process captures the essence of black tea leaves, adding a slight smokiness and a hay-like smoke to the mix for an unforgettable finish.
Deliciously citrus rich but soft and airy at its core, Le Labo's Noir 29 is sensual yet surprisingly fresh – an essential fall fragrance.