Anne Elisabeth Jane Claiborne was a notable fashion designer who founded her namesake company in 1976. She became a household name because of her stylish yet affordable apparel aimed at the career woman. In 1986, Claiborne Inc. made history as the first female-founded company to make the Fortune 500 list. Claiborne was also the first woman CEO and chair of a Fortune 500 company.
Claiborne ventured into perfumery and released its first fragrance, Liz Claiborne for Women, in 1986. It wowed consumers with its triangular-shaped bottle. The first men's fragrance, Claiborne, was introduced in 1989. Their lineup of Curve fragrances also became popular with clients with several iterations.
There are Liz Claiborne perfumes for women that evoke feminine strength and sensuality, as the designer herself strongly advocates empowerment. Using top-notch ingredients and mixing different notes to create bubbly, refreshing, and intensely pleasant fragrances have been the brand's calling card.
---
Liz Claiborne Eau de Toilette
Heady Floral Scent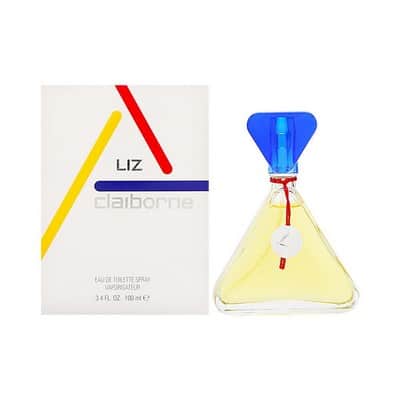 Nicholas Calderone crafted the Liz Claiborne scent and released it in 1986. It promised a floral rhythm, and despite the small triangular bottle, it delivered on its tantalizing promise.
Beautiful hints of freesia, bergamot, peach, lily, mandarin orange, carnation, marigold, and green notes comprise the top layer and don't fail to impress people. Next, the scent gives way to seductive middle notes dominated by ylang-ylang, jasmine, lilac, lily of the valley, and narcissus. Finally, the scent continues to appeal with refreshingly familiar oakmoss, amber, sandalwood, and musk base notes.
Spray it during the fall and summer, as the floral scent doesn't fail to captivate and create an alluring trail.
---
Bora Bora Women's Eau de Parfum
Undeniably Floral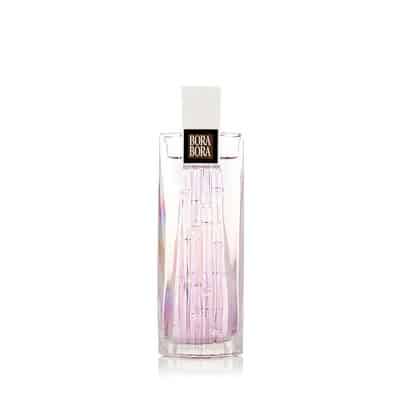 Clairborne's Bora Bora delivered on its promise of providing an alluring floral scent. Calice Becker crafted the fragrance, and the company released it in 2002. It provides an inviting and alluring trail that appeals to people and evokes sensuality and warmth.
Buttery-soft and smooth hints of lotus flower and iris, coupled with citrusy mandarin orange, serve as top notes. The scent moves on with sultry middle notes of jasmine, tuberose, orchid, and orange blossom, which reminds people of freshness and vitality. Ginger and sandalwood round out the fragrance and captivate with enough longevity.
Great for summertime as the scent leaves a pleasant trail.
---
Mambo for Woman Eau de Parfum
Vibrant & Flirty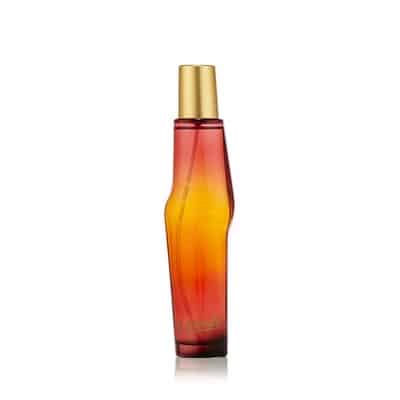 Harry Fremont was the perfumer who crafted Mambo for Woman. The company launched the fragrance in 2001 and billed it as having a fruity floral scent that captures a woman's flirty and vibrant side.
Richly aromatic headnotes of mango, mandarin orange, and ylang-ylang reel people in with their terrific blend. It continues to hypnotize with hints of a spicy and exotic mix of ginger, red hibiscus, and orange blossom, serving as the middle notes before giving way to luscious and clean vanilla, sandalwood and musk base notes.
Spray it on during summer, spring, and fall, as it evokes romance, seduction, and allure.
---
Curve by Liz Claiborne Eau de Toilette
Summer & Spring Favorite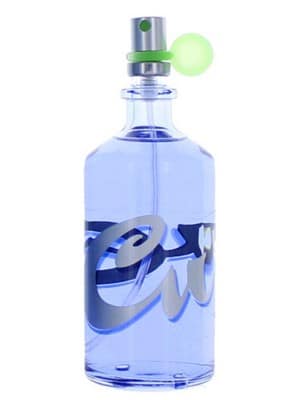 A fragrance released in 1996 that celebrated the strength of the modern woman, Curve was versatile for night and daytime activities. It promised a fruity floral fragrance that many people admired and was coherent with the Claiborne brand.
The scent opened with a pleasant mix of citruses and ylang-ylang, which is quite seductive and citrusy, perfectly appealing, and fragrant. Heart notes of freesia, magnolia, black currant, and other floral tones mesmerize anyone who catches a whiff. Sensual and warm musk, violet, iris, sandalwood, and other woodsy notes round the base.
Great for summer and spring as the scent carries well throughout the day and night.
---
Candie's Eau de Toilette
Sensually Soothing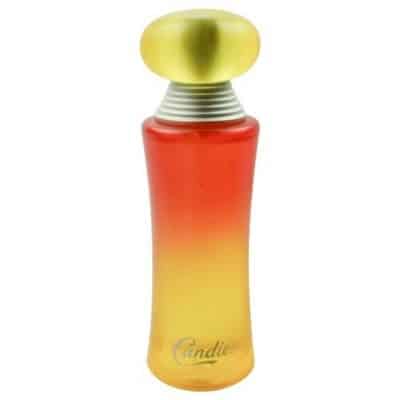 Housed in an orange bottle, Liz Claiborne's Candie's was launched in 1999 and promised a sweet floral fruity fragrance. Developed and crafted by Thierry Wasser, it projected a sensual yet soothing scent that added a happy and sophisticated vibe.
Clean and citrusy hints of Mandarin orange, lemon, peach, and lavender comprise the top notes and attract people immediately. Then, the scent evolves into beautiful floral heart notes dominated by ylang-ylang, jasmine, gardenia, and peony. Finally, deep base notes continue to appeal to whoever smells the fragrance.
Candie's is best suited for summer and spring as it evokes youthfulness and playfulness.
---
Curve Appeal for Women
Best for Regular Use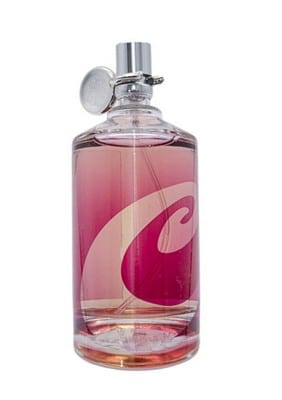 Curve Appeal for Women was introduced in 2011 alongside its male counterpart. It promised and delivered a fragrantly sweet bouquet that was sensuous yet calming. The scent was also quite energizing and fresh, which made it popular.
The scent opens with fresh and citrusy notes of red apple, nectarine, and Mandarin oranges which immediately appeal to most people. The sultry and seductive jasmine, iris, and violet heart notes continue to attract whoever catches a whiff. Clean and warm notes of amber, vanilla, sandalwood, patchouli, and musk round out the scent.
Terrific for year-round use as the notes blend well and create an alluring trail.
---
Curve Connect for Women EDT
Sultry Smooth Scent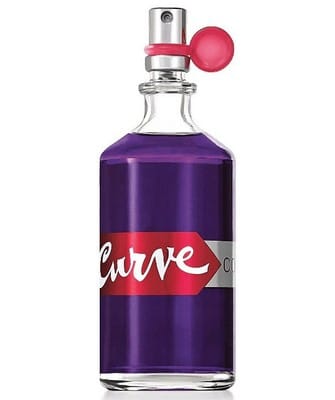 Curve Connect for Women was launched in 2008 alongside a male fragrance in the same line. The company billed it as having a fruity-powdery scent. However, it was a versatile scent that wearers could wear at any time, as it was refreshing, clean, and smooth.
The fragrance has hints of sultry plum and Tahitian vanilla combined with the tartness of tangerine, cactus flower, and melon. It also has notes of spicy but seductive cinnamon, saffron, and patchouli. The fragrance also rounds out with sandalwood and cedar, which evokes a familiar warmth.
Great to use during winter and fall as the scent reinvigorates the wearer throughout the day.
---
Curve Crush
Perfect for Summer Days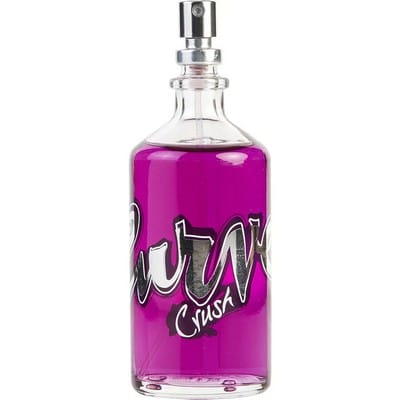 Curve Crush was crafted by Pierre Negrin and Carlos Vinals and released in 2003. They packaged the scent in a clear glass bottle, highlighting its floral fruitiness.
The fragrance begins with citrusy and floral top notes with hints of spicy masala chai. The heart notes are comprised of fragrant orchids, woodland lilies, and aniseed, which further captivate people who smell the scent. Dark, sultry, and deep hints of vanilla, tonka bean, and musk dominate the base notes.
Curve Crush is great for daytime use, especially during the summer months, as the vibrant scent has terrific longevity that revitalizes.
---
Curve Pink Blossom
Refreshingly Feminine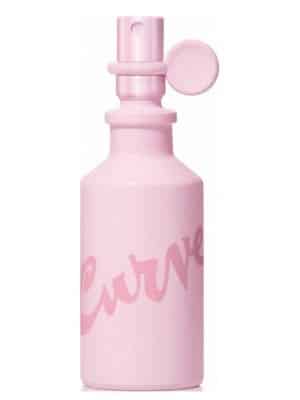 Claiborne launched Curve Pink Blossom in 2021 and touted it as a floral fragrance that evokes feelings of fresh sensuality. It was one of the company's more sought-after fragrances with a decidedly smooth scent.
Hints of refreshing and invigorating apple blossom, magnolia, and aloe vera appear as the top notes. Next, the scent gives way to notes of green leaves, pear blossom, and water lily. The fragrance's base is a terrific blend of pink peonies, cashmere musk, and other woody notes.
Suitable for daytime use during the spring and summer as the scent reminds people of walks on the beach or through a flowering garden.