Liz Claiborne has forever etched its name into the fragrance world as an iconic brand with a lasting legacy. Since 1986, this American fashion house has released an impressive selection of fragrances for men and women featuring unique scents at affordable prices.
The beauty of the Liz Claiborne fragrance range is that you can find something to suit even the most discerning taste. From the vibrant scent profile of Mambo to the classic woody notes of Curve Crush, there's a cologne to appeal to everyone. If luxury on a budget is your aim, you can't go wrong with Juicy Couture, an affordable yet elegant fragrance collection that offers lively, fruity fragrances.
In 2008, the rights to all fragrances under the Liz Claiborne umbrella were acquired by Elizabeth Arden and have been made in collaboration with renowned perfumers such as Calice Becker, Pascal Gaurin, and Olivier Polge, to name a few.
---
Bora Bora Exotic for Men
80s Spice Bomb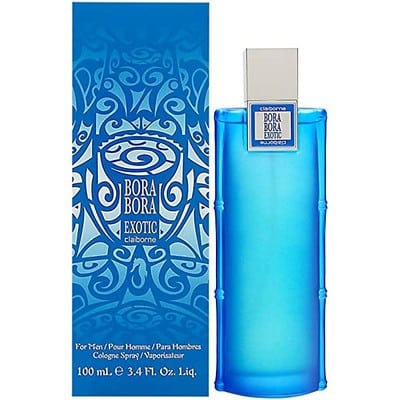 Liz Claiborne Bora Bora Exotic for Men, launched in 2007, lures with its spicy and leathery scent infused with a slightly fresh petrol aroma.
Despite the boldness of the opening fruit accords, they quickly fade away to leave an amicable leather base. The result is a fun-loving fragrance filled with tea, ginger spice, and leather aromas. Perfectly suited for the spring and summer months, Bora Bora Exotic for Men lasts for around 10 hours, and it has an 80s vibe.
It is an interesting choice for the curious gentleman looking to add a touch of exotic elegance to any occasion.
---
Claiborne for Men
Citrusy Green Elegance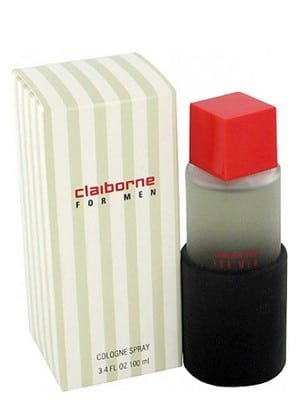 Claiborne for Men was launched in 1989 and quickly became a favorite for confident, stylish gents. Its distinct citrusy aroma makes it perfect for summer, featuring oakmoss that dominates the base of this vintage cologne.
Subtle lemony notes with dark, green herbals, a touch of florals, incense, and light muskiness give it a particularly retro aura. When it starts to dry down, it gets an effervescent texture to accompany its undeniable freshness.
Finally, the robust base notes give depth and roundness to this distinctive cologne. If you're looking for the perfect evening fragrance to wear, Claiborne is exactly what you need.
---
Curve Appeal for Men
Fresh Tangy Watermelon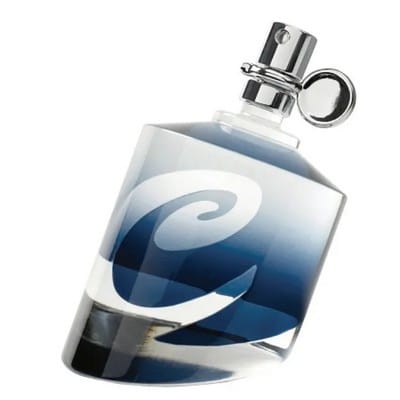 Designed for a man who is confident and not afraid to make a statement, Curve Appeal by Liz Claiborne is a bold scent featuring refreshing top notes like juicy watermelon, crisp seawater, and relaxing lavender.
While its character is grounded with base notes of amber, suede, and musk, this unusual fragrance has a youthful freshness that makes it perfect for casual wear both day and night. It's a nice inexpensive summer scent that will add enough complexity to your overall look without overpowering.
Perfect for casual or work settings during spring and summer days, Curve Appeal won't let you down.
---
Curve Black
Refined Evening Fougere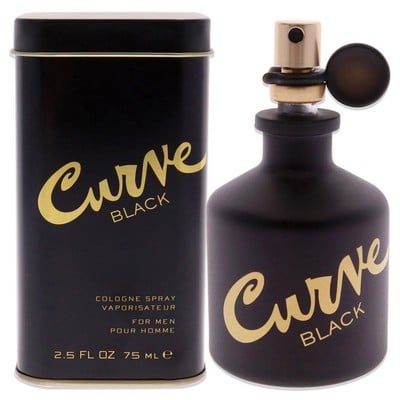 Launched in 2017, Curve Black was designed to invoke a sense of confidence.
The opening features a gentle blend of citrus, ozonic, and musky notes. The bergamot is the first to be noticed, giving off a subtle citrus scent that is soon followed by the fragrant aroma of violet leaf and lavender. As the fragrance develops, a slightly spicy note emerges with hints of oakmoss and leather that give it an air of mystery. The tonka bean adds an aromatic feel, while teak wood gives it a dense edge.
These components blend seamlessly, creating a long-lasting blend unique to Curve Black.
---
Curve Chill for Men
Glamor-Casual Vibe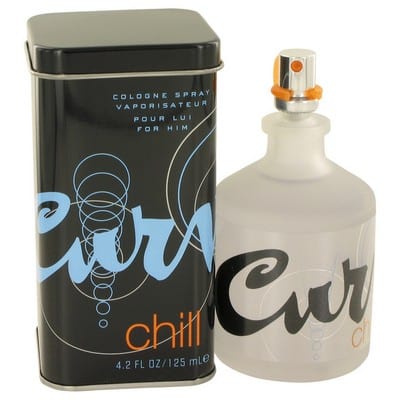 Curve Chill for Men was launched in 2006 by the talented quartet of Jean-Marc Chaillan, Laurent Le Guernec, Loc Dong, and Pascal Gaurin.
This light and inviting fragrance evokes fresh, cooling elements of lime, tea, and violet. The scent has a gentle white pepper aroma, with sweet violet and lush green tea to complement it. The mix perfectly balances spices, greens, and sheer florals.
The sensual dry down of woody musk stays close to the skin but does not drown out the herbal notes and brings a soft yet sexy energy. Curve Chill is a great choice for spring or early summer.
---
Curve Soul for Men
Fresh Bamboo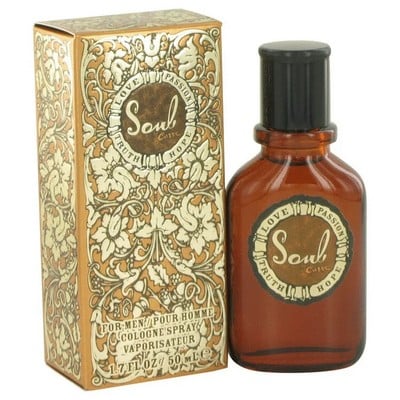 Curve Soul for Men was launched in 2005, crafted by perfumers Jean-Marc Chaillan and Loc Dong.
This cologne opens with a dark and rich aroma that mellows out to a woody sweetness. It is deeper and spicier than its predecessor yet maintains Curve's signature smoothness. At its heart lies a light, floral and fruity mix of bamboo, litchi, apple, violet, hints of spice, and lavender that creates a sensual drydown.
These qualities make it perfect for date nights or special occasions. While the sillage is initially strong, it will become much more subtle on you and your clothes after a few hours.
---
Curve Sport
Earthy Fresh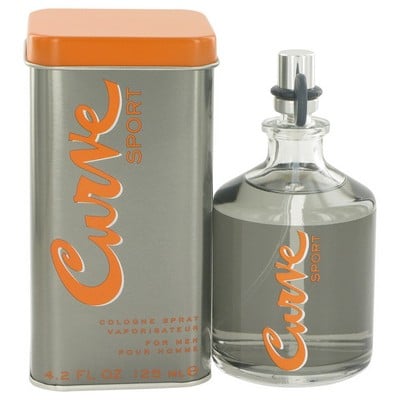 Launched in 2015, Curve Sport by Liz Claiborne for Men is a refreshing and subtle cologne.
Its opening is a light, feathery scent that combines citrus and fruity notes with spicy and floral undertones. A faint hint of rosemary and cardamom pairs perfectly with bergamot and sweet apple for an energetic top layer. The core features a soft woodsy element from the base note combination, complimented by tobacco and moss that add an interesting touch of bitterness reminiscent of the forest floor.
It is an extremely pleasing scent, professionally blended, making it an unimposing yet sophisticated fragrance that's sure to impress.
---
Lucky Number 6 for Men
Spicy Plum Fragrance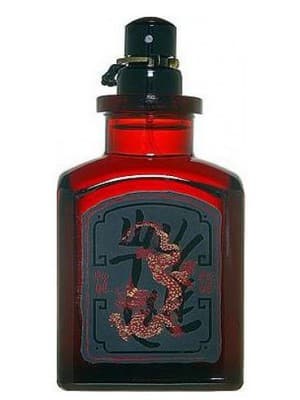 Lucky Number 6 for Men is a woody, fruity, and vaguely spicy fragrance with a dominant plum aroma. It's quite smooth and mild, making it perfect to wear all day in the office.
The drydown settles close to the skin, developing into a combination of amber and sandalwood, which adds a special occasion feel. This cologne is suitable for cooler weather, when its unique notes stand out in warmer weather, when the green notes will be more noticeable.
Featuring decent longevity with moderate projection, Lucky Number 6 is a must-have addition to any collection, not least because of its beautiful bottle.
---
Mambo for Men
Patchouli Bomb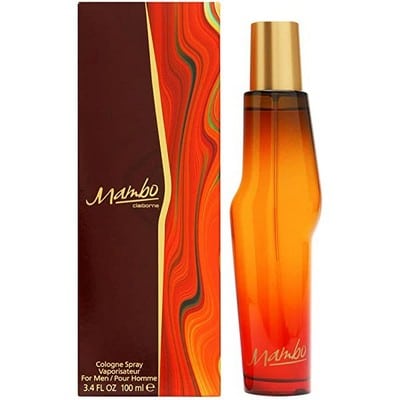 Mambo for Men was first launched in 2001 and was created by the nose of Carlos Benaim. The masculine fougere is a great value for its' price.
The combination of citrusy top notes and warm, woody notes like sandalwood and cedar gives it a unique aroma. It also has some powdery, musky notes and sweet hints from lemon verbena and fir balsam to complete the brew. The scent lingers on with amazing patchouli dry down.
Mambo for Men is classy yet bold, with a great performance that makes it a timeless scent that is still relevant today.
---
Realities for Men
Fresh & Luxurious Woodsy Scent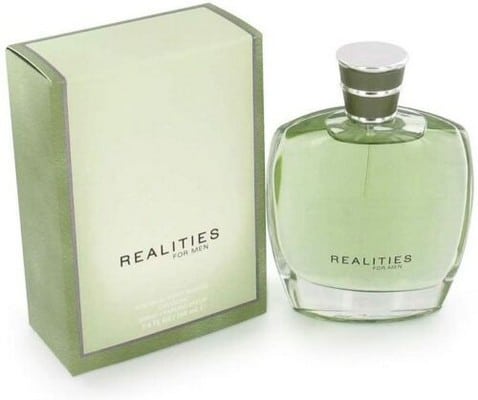 Realities for men was launched in 2004 and immediately set itself apart with its unique blend of tart citrus, sweet tonka bean, and dirt-tinged patchouli.
The green quality of the patchouli is masterfully balanced against the sunshine muskiness of the citrus – though the latter eventually finds it difficult to hold off against the former's warmth, offset with a subtle sweetness from the tonka bean. Also present is an unobtrusive woody accord that serves to ground this aromatic journey.
This complex yet harmonious arrangement makes Realities for Men an easy-to-wear scent and is known for its excellent longevity and sillage.
---
Spark for Men
Sultry Evening Fragrance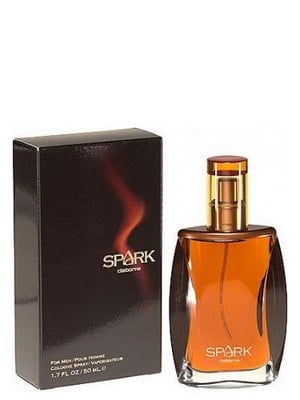 Liz Claiborne Spark for Men was released in 2003 and masterfully crafted by perfumer Harry Fremont.
This sexy, mature fragrance contains a heady combination of cardamom and cognac, which creates a warming alcoholic bouquet that is further complemented by notes of honey, fig, spiced rum, and amber. Its performance is equally impressive, with its longevity particularly noteworthy, making it perfect for all evening occasions.
The peppery sweetness of the scent makes it ideal for the late evening hours during summertime. It is perfectly suited for intimate evenings with its subtle warmth and depth, thanks to its peppery sweetness and boozy undertones.