Since 1976, MCM has been one of the world's top luxury leather goods brands. After nearly half a century of success, they have finally broken into fragrances. This new venture will be as innovative as their other products.
MCM is taking a creative approach to its foray into fragrances, aiming to capture the essence of discovery through scent and sentiment. The fragrances created by MCM are truly unique, with no boundaries or limitations placed on them. The result is a blend of notes that reflect the spirit of travel and discovery.
Another thing that sets MCM apart from many other luxury brands is its youthful spirit and energy. They remain relevant without losing sight of what they stand for—creativity, self-expression, and innovation. Their foray into fragrances is no exception, as their women's perfumes capture all these qualities while staying true to their heritage as a premier leather goods brand.
---
MCM Eau de Parfum
Lovely, Well-Balanced Floral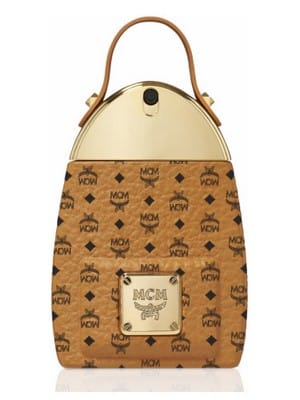 MCM Eau de Parfum was launched in 2021 and led by perfumer Clement Gavarry of the fashionable house MCM.
Fans of the brand will love its top notes, including apricot and raspberry, as well as its heart notes of jasmine absolute, violet leaf, and white peony. Down low is an inviting combination of ambrox super, sandalwood, moss, and vanilla for a soft touch.
Perfect for any day of the week due to its delicate warmth, this scent features pleasant fruity scents with an aquatic cucumber note on the opening. It is a great pick for summer weekend adventures or before class or work.
---
MCM Ultra Eau de Parfum
Perennial Youth
Launched in 2022, MCM Ultra Eau de Parfum is a captivating new fragrance crafted to challenge traditional ideals of femininity.
It comprises unapologetic notes rooted in sustainably sourced ingredients, masterfully curated by Frank Voelkl, the nose behind this enchanting perfume. MCM Ultra begins with a lovely and heart-stopping burst of black currant and lady pink apple and continues with a spicy-sweet rush of fresh pink pepper, followed by a floral duet of tuberose and jasmine.
Finally, warm cedarwood, tonka, moss, and golden amber come together to form a harmonious symphony that will entrance its wearer, creating an unforgettable olfactory experience.
---
MCM 1900
Oriental Spicy Essence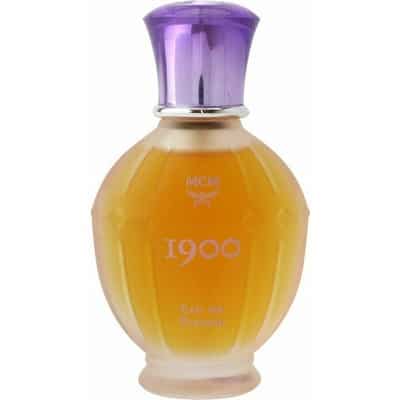 MCM 1900 was launched in the early '90s and is an exciting contribution to the world of scents. Created by Arturetto Landi, its oriental-floral synthesis combines several notes to create a fragrance that begins fresh and fruity with a slight synthetic smell.
It contains blackcurrant, mandarin orange, plum, peach, kumquat, yellow water lily, jasmine, orange blossom, honeysuckle, orris, rose, and amber. In addition, woody fragrances linger on musk and patchouli, while sandalwood and vetiver provide an earthy base enriched while stimulating Vanilla.
Ultimately, MCM 1900 is both exquisite and captivating—a concoction of varied elements that coalesce to create something truly special.
---
MCM Blue Paradise
Romantic Floral Note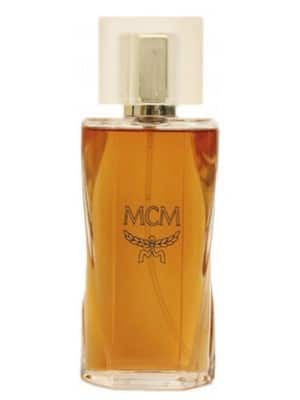 MCM Blue Paradise was launched in 1989 and is the signature creation of Arturetto Landi.
The perfect blend of top notes provides a unique scent experience, with peach, black currant, violet, galbanum, and bergamot combined effortlessly to create a sweet yet refreshing aroma. At its heart lies orris, cyclamen, hyacinth, and rose, providing an unmistakable floral bouquet with the dominant cyclamen and lily-of-the-valley note providing the extra bit of charm.
To finish it off, oakmoss combines with sandalwood, amber, and vetiver for creamy undertones. This fragrance is ideal for wearing as an everyday choice during the daytime on cooler autumn days.
---
MCM Gold
Bourbon Laced Floral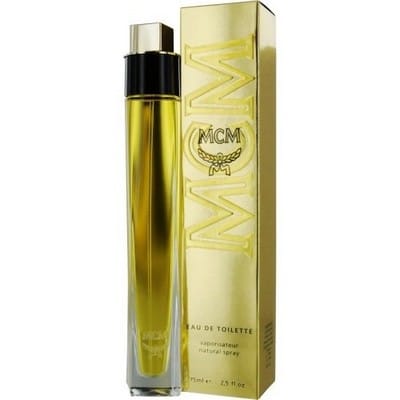 Launched in 1999, MCM Gold is a vibrant, floral perfume with a unique combination of notes.
It opens with a sharp, floral scent accentuating refreshing, fruity orientals and green elements. Rich amber and woody base notes then add an earthy quality to the fragrance, creating a scent reminiscent of strolling through an oriental garden in peak season. While tuberose is present in this perfume, it creates a sense of joy without overpowering it, making it more suitable for those more sensitive to certain floral scents.
Overall, this colorful blend creates a feminine aroma that evokes feelings of happiness and serenity.
---
MCM Obelisk
Autumn in a Bottle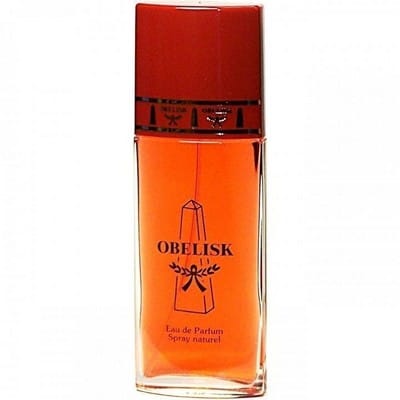 MCM Obelisk is a daring fragrance that was launched in 1985. It features a rich aroma that combines elements of amber with chili peppers and peaches for a truly unique effect.
Obelisk also contains galbanum, rosewood, and other exotic scents to create a vibrant winter aroma and a comforting warmth. Over time, the blend mellows to reveal deeper notes such as roses, ylang-ylang, jasmine, musk, and cedar. Combining these powerful base ingredients creates an unmistakable yet sophisticated smell that is neither too sweet nor too strong.
It is a unique scent that offers an oriental twist unlike any other on the market.
---
MCM Rouge
Winter's Stamp of Warmth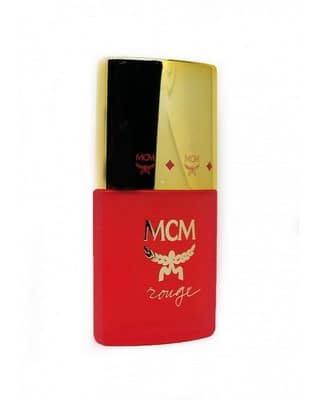 Since its launch in 2001, MCM Rouge has been a luxury and style staple fragrance. Composed of floral and fruity notes combined with base notes of cedar and tarragon, this unique perfume is skillfully balanced to create a fragrance that will linger for hours.
Mint adds a pleasant touch to the delicate blend, ensuring an enjoyable experience. A subtle scent that lingers in the air, MCM Rouge is an exquisite fragrance for those seeking sophistication and delightful allure.
Whether looking to make a statement or enjoy the subtlety of scents, MCM Rouge is an ideal choice.