In 2003, Pierre Montale opened his perfume house, Parfums Montale, in the French capital of Paris. Before that, Pierre Montale worked in Saudi Arabia, making perfumes for the royal family. The perfumer took his original exotic blends to Paris and unveiled them to the Western world.
His collection of fragrances, each of which exudes its distinctive scent, got off to a strong start in the industry. Every one of Pierre Montale's fragrances is influenced in some way by the nose behind the brand. His contributions to the process are primarily responsible for the company's enormous success. One of the main reasons for Montale's popularity is that they employ only high-quality components in their perfumes, which gives them a natural, rich, and lengthy aroma.
The oldest edition of Montale's fragrances was created in 2005, while the most recent was released in 2022.
---
Dark Purple
The Scent of Seductive Femininity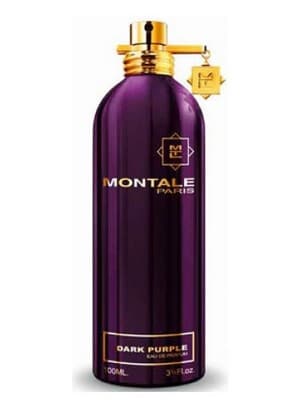 Dark Purple Eau de Parfum by Montale was introduced in 2011. Pierre Montale himself created this enticing aroma.
Fruity undertones of orange and plum come forth in a blaring, powerful introduction. The patchouli at the fragrance's core ushers in a musky, woodsy, and slightly sweet end. When it finally fades away, the geranium and rose make the scent into a sensual floral, while the red berries add a delicious note.
Overall, this fragrance is the ideal feminine fragrance for those who enjoy sweet, distinctive aromas.
---
Velvet Fantasy
Year-Rounder Fruity Scent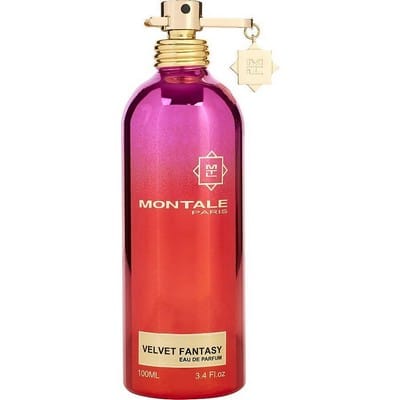 In 2020, Montale released Velvet Fantasy Eau de Parfum. Its notes complement each other forming an amber floral blend.
Sweet fruity aromas from citrus and sun notes provide an initial atmosphere of hazy sensory bliss. As the fragrance progresses into its heart notes, it has a sugary, creamy quality reminiscent of powdered sugar and floral undertones of rose and violet. White musk, amber, and incense complement the heart notes, creating a bright, fruity, velvety dry down.
The fragrance Velvet Fantasy is as versatile as the setting sun on the horizon and can be worn year-round.
---
Ristretto Intense Cafe Extrait
The Sensual Coffee Fix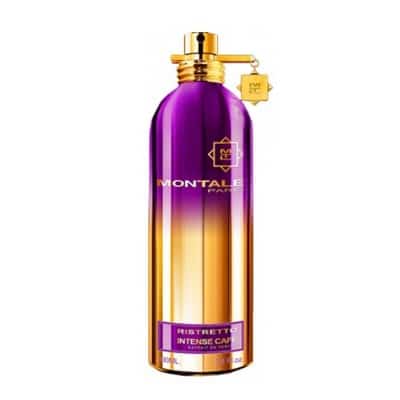 The Ristretto Intense Cafe Eau de Parfum is an aromatic blend of fragrant vanilla and a strong dose of coffee. This 2019 release is a one-of-a-kind floral-coffee scent for women introduced in 2019.
The perfume's opening coffee scent is immediately enticing. The fragrance develops a heart of woody notes before settling into a base of caramel, amber, and creamy vanilla. A vanillic white musk emerges when the coffee scent dries down, giving the drink a creamy, sugary aroma.
It's a sensual caffeine dose for a rapid energy boost, thanks to its coffee undertones.
---
Chocolate Greedy
For a Sweet, Chocolatey Wintertime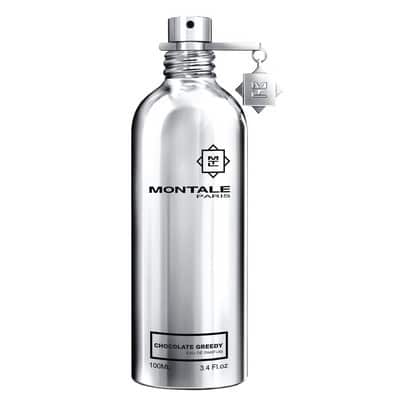 Chocolate Greedy, a gourmet perfume released by Montale in 2007, is another of the brand's offerings.
Chocolate Greedy is a short and sweet note profile, with just bittersweet orange and vanilla at the top to evoke memories of warm chocolate cookies from the oven. The heart and base notes, which consist of cocoa, tonka bean, dried fruit, and coffee, provide a pleasantly sweet scent. This chocolate fragrance is made more wearable and subdued by vanilla in its top notes.
It is best suited to the colder months due to its distinctive chocolate aroma.
---
Starry Nights
Best Pick for Cold Nights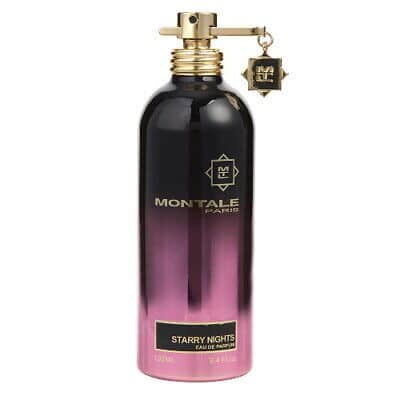 In 2015, Pierre Montale launched a new floral amber scent. The mood of Starry Night is perfect for a romantic evening of stargazing.
The opening is bursting with the bright flavors of apple, lemon, bergamot, and the lovely rose. Jasmine, rose, and patchouli all feature prominently in the heart notes of these fragrances. After the liquid has dried, the jasmine takes center stage while the fruity notes fade away. At last, only the sweet musk and a hint of amber are left.
It can be worn year-round, but its unique aroma makes it excellent for fall and winter nights.
---
Intense Cafe
A Light Floral-Coffee Pick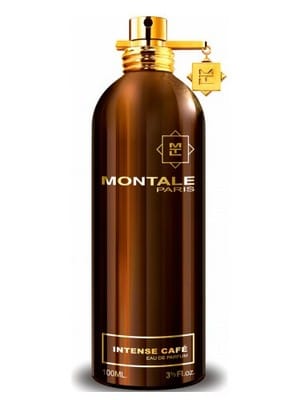 Montale's Intense Café is an out-of-the-ordinary Oriental vanilla perfume for ladies. Since the release of this daring fragrance in 2013, the world of fragrance has not been the same.
Rose with a fresh, vegetal aroma compliments the coffee bean's flourish. When combined, they provide a surprisingly dry and revitalizing first aroma. Coffee's sweetness comes from the emergence of a vanillic white musk as it cools, reminiscent of a combination of cream and sugar. The coffee's lingering richness and nutty undertones are there through to the final ambery drydown.
The rosy coffee scent is perfect to wear during cold early morning walks, where the scent can warm you up.
---
Oudmazing
The Extravagant Scent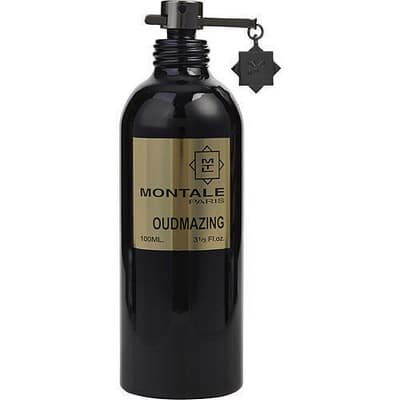 Montale remains committed to their greatest successful ingredient, oud, unveiled their winning oud perfume in 2016.
The top notes of this fragrance are a vibrant combination of citrus and sweet, fresh fruit, with a sophisticated opening of oud. After some time, the oud settles, allowing the biting sweetness of Egyptian jasmine to creep in. The base notes of patchouli and orris keep the perfume light, fluffy, and spicy. The grape notes in the base enhance the green scent before vanilla creates a leathery and woody fragrance.
This fragrance works as well throughout the day or at night and is perfect for the cooler months of autumn and winter.
---
Roses Musk
Best Pick for Spring Day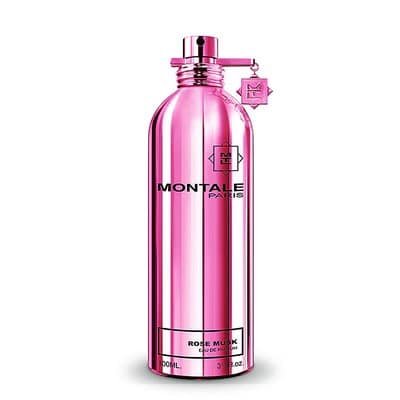 The perfection of a diamond is the inspiration for Roses Musk. It was released in 2009, and Montale describes it as "absolutely gorgeous."
Everything about Roses Musk, from the exquisite pink container to the fragrance itself, is a tribute to the beauty of women. It combines the freshness of musk with the lightness of dew-kissed roses to produce a distinctive and ethereal fragrance. It has a powdery, exquisite drydown that combines the scent of rose and white flowers.
A single spray of this fragrance, perfumed with rose, jasmine, and white musk, is all it takes to attract attention without overpowering.
---
Sweet Peony
The Delicate Floral Fragrance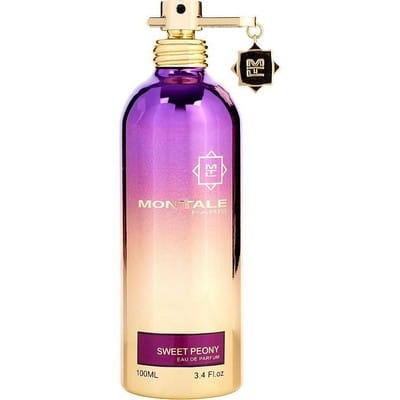 Sweet Peony Eau de Parfum by Montale is considered one of the most delicate flower perfumes, with a balanced, feminine aroma and a smooth dry down.
Velvety and delicate notes of jasmine accentuate the majestic peony scent of rose, peach, and coconut, which mingle with the rich aromas of coffee, clove from Java, sandalwood, and vanilla to create a unique and unforgettable fragrance. As it dries down, it takes on an aroma that is somewhere between a powdered musky floral and a floral custard with rose and peaches.
The floral vanilla scent of Sweet Peony is perfect for daytime wear, where the freshness of the perfume is extremely effective.
---
Sensual Instinct
Best Pick for Adventurous Individuals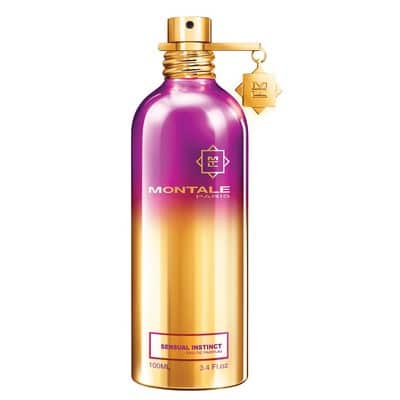 Sensual Instinct is a perfume developed by Montale and was introduced in 2019 as a newer line of fragrances marketed to men and women.
The opening of ultra-bright bergamot and mandarin is paired with sweet, silky cardamom, and the whole experience is full of surprising pairings. A delightful tiramisu accord and amber-hued, lusciously drawn flower heart notes are layered on top of a rich, softly earthy patchouli. The gourmand foundation of coffee, cocoa, and vanilla becomes more alluring as the fragrance develops.
It's an explosion of profoundly resonant, highly colored fragrances that will set your heart beating, making it an absolute must-have for fans of genuinely full-bodied fragrances.
---
Soleil de Capri
The Scent of Paradise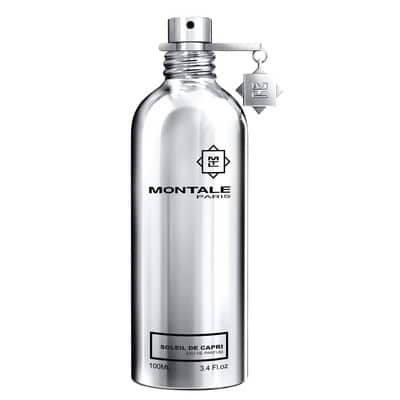 "Soleil de Capri" translates as "Sun of Capri" in French. Capri is a lovely Italian island known for its sunsets. Soleil de Capri is a lighter, more airy Montale scent than many others.
White blossoms and a tumbling mix of grapefruit, kumquat, and citrus make up the centerpiece of Soleil de Capri. Its mix of white musk and Mediterranean spices with notes of brilliant sunlight, juicy citrus, and fluffy white blossoms is like an unseen talisman that reawakens the soul.
This fragrance is perfect for your next beach vacation. Wherein the freshness of citrus elevates your sunset experience.