Pierre Montale, a French entrepreneur, launched his Montale fragrance house in Paris in 2003. Before that, Pierre Montale spent time in Saudi Arabia, where he made fragrances fit for the nobles and royalty of the East. The perfumer brought his incredible eastern concoctions to the West when he settled back in Paris.
The variety and sophistication of every scent offered by the house of Montale ensure that there is a Montale fragrance for everyone. Various ancient ingredients such as incense, cedar, exotic wood, rose, amber, and other fragrances are utilized. The mystery and enchantment of the East serve as inspiration for Montale's creations.
Moreover, the central element among his works is oud. A fragrant Asian ointment, oud is widely used in the Gulf and Saudi Arabia traditions. Oud trees naturally repel parasites, which produce an aromatic, dark resin. This resin is harvested by hand and aged in dark basements for several years before being distilled. This rigorous process makes Montale fragrances luxurious and worth every penny.
---
Black Musk
A Refreshing Taste of Sophistication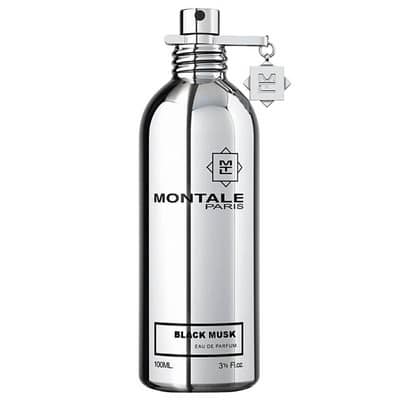 Black Musk by Montale is classified as a refreshing, woodsy-spicy amber scent. It was launched in 2010 after being carefully crafted by Pierre Montale.
Black Musk is a smooth blend of ambergris, nutmeg, teakwood, leather, patchouli, sandalwood, and black pepper. This fragrance is perfect for the cooler months because of its peppery, spicy undertones. One Black Musk spritz already suffices since it is long-lasting with a moderate-to-strong sillage.
Its sleek silver packaging perfectly reflects the sophistication of the cologne. It's ideal for elegant men who value classic styles but appreciate a modern twist on fashion.
---
Chocolate Greedy
Insatiable Thirst for Sweetness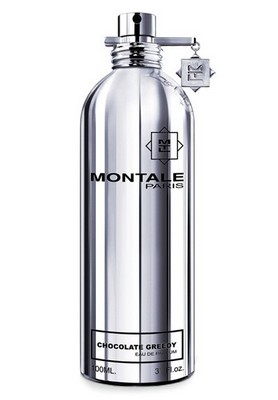 Indulge in the decadent aroma of chocolate with Montale Chocolate Greedy, a luxurious gourmet fragrance.
It opens with a burst of fruity sweetness and a touch of bitterness. After some time, the aroma is dominated by warm chocolate chip cookies. The fragrance's notes include bitter orange, chocolate, tonka beans, vanilla, coffee, and dried fruits. The chocolate and coffee notes in the cologne provide a delicious gourmet quality.
As a result, this chocolatey fragrance is perfect for the cooler months. The smell is light and pleasant enough to wear daily but also works well for more formal occasions and holidays like Christmas.
---
Intense Café
Warm & Relaxing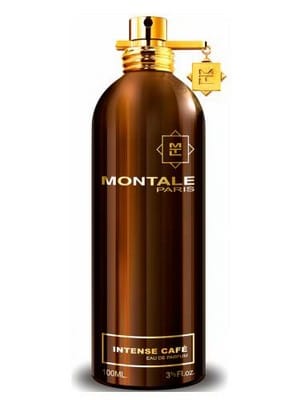 The Intense Café cologne by Montale is a woodsy-sweet scent introduced in 2013. The captivating scent of this cologne is easily noticeable in a crowd full of other fragrances.
After only one spray of Intense Café, the room fills in with fresh flowers of top notes. Middle notes of rose and coffee strike the ideal balance between femininity and masculinity while being universally appealing. Afterward, the finishing notes of white musk, amber, and vanilla create a stimulating ambiance.
Intense Cafe is best suited for the colder months because of its intensity and gourmand undertones of vanilla and coffee. It is the best scent for a relaxing scene of warm sweater, wool socks, and a cup of chocolate.
---
Black Aoud
A Venture to the Unknown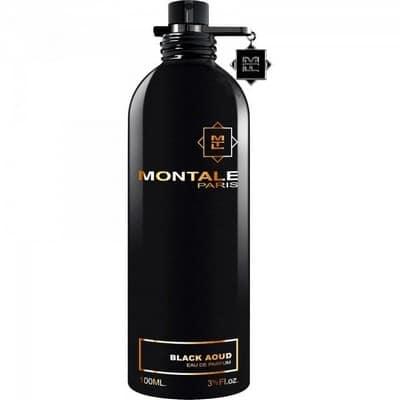 Black Auod is a classic men's cologne. The sleek bottle gives a hint of the complex and traditional male scent. Black Auod is a timeless classic of Montale. It is perfect for the dominant guy who doesn't mind the spotlight.
It's a boiling brew of oud tree oils, velvety rose, and labdanum's aged, leathery feel. Each spray of Black Aoud exposes notes of agarwood, rose, and patchouli. Because of these bold components, the cologne ranks high among the best in terms of duration and sillage.
Black Aoud has an impressive aroma that is not too overwhelming. Its fervent smell drives you to go somewhere you've never visited before and immediately want to return to. Remember to spray before making that important business presentation for an exceptional journey.
---
Santal Wood
An Alluring Sea Breeze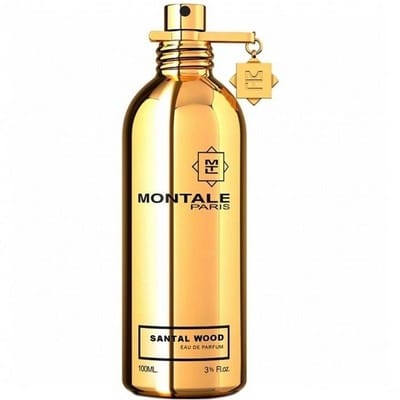 Santal Wood by Montale is an aromatic woodsy scent with a zesty, aquatic, and athletic undertone. It starts with a fresh sea breeze character. Sandalwood adds a luxurious touch to the spiciness of nutmeg, black pepper from Madagascar, and cardamom from India. Santal Wood is an exquisite fragrance with a deep and masculine aura.
It's one of Montale's few fragrances with aquatic undertones that shimmer alongside a peppery and nutty accord.
Santal Wood's sillage may range from noticeable to overwhelming, depending on the individual. For the vast majority of its users, it provides satisfactory longevity. It is perfect for any formal occasion and interviews.
---
Oudmazing
Sweet & Woody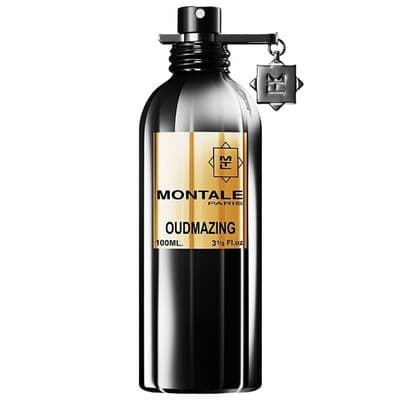 Montale's Oudmazing is a woodsy floral musk scent released in 2016. This sophisticated aroma is devoted to a single note, oud.
Malaysian Aoud, brazenly mixed with orange and bergamot, is sweetened by mouthwatering pear and fig. Afterward, it reveals a seductive mixture of jasmine, iris, and patchouli and finishes with deep leather notes, vanilla, white musk, and pink grape.
Oudmazing has remarkable longevity and sillage, as is typical with Oriental colognes. The prevailing aroma is musky and seductive, yet it is combined with hints of flowers and fruit. Those who need a confidence boost before a big night out could spritz themselves with this.
---
Red Vetiver
Driven by Ambition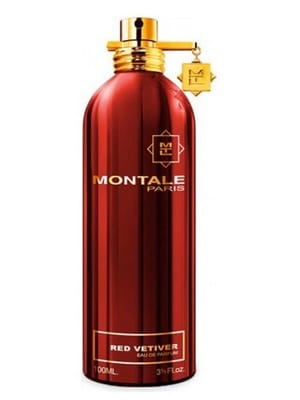 Red Vetiver of Montale is a woodsy, manly scent, first sold in 2008. It is perfect for the kind of man who has high ambitions.
Grapefruit's bright undertones are unmasked by the earthy base of cedar wood from the Atlas Mountains, vetiver from Haiti, and patchouli leaves. These notes are wrapped in the core of elemi and black pepper from Madagascar.
Red Vetiver is housed in a bottle of crimson and gold. It has little sillage for a Montale scent but lasts far longer than the other colognes. The smoky undertones are ideal for the upcoming autumn season.
---
Blue Amber
A Comforting Embrace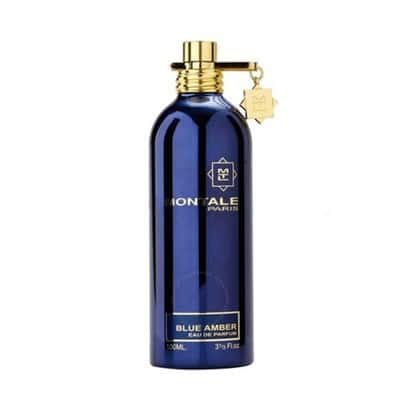 Montale Blue Amber's warm undertones make it a sensual Oriental cologne. The smell starts with a blend of citrus and flowers that are both bright and pleasant. There is an initial burst of freshness, but it rapidly dries out to a more savory aroma. A few minutes in, the sweetness and spice combine well. The amber base note adds a cozy glow to the scent.
To sum it up, Montale Blue Amber is a perfect scent to sport throughout the year's cooler months. The broad warm, Oriental aroma of this cologne is ideal for the chilly winter months. Still, the fragrance's brighter introduction also makes it appropriate for autumn use.
---
Aoud Cuir d'Arabie
A Lavish Winter Aroma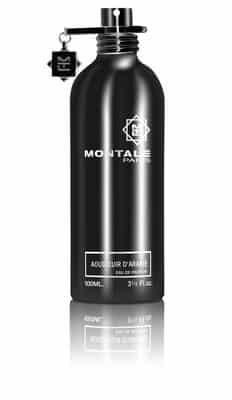 Aoud Cuir d'Arabie is one of Montale's most luxurious fragrances. The cologne starts incredibly intense, softening as the notes dry out, yet it retains its intensity and dry strength.
The combination of leather and oud dominates the top notes. As the scent fades down, a deep tobacco note emerges while a warm woodsy note permeates because of the birch. The result is a luxuriously dark and seductive cologne.
Tobacco, leather, birch, and oud combine to provide a wonderful winter scent. Like many others by Montale, this cologne has a bold, distinctive aroma.