Moschino is an Italian cult favorite brand with a loyal following of fans. The house of fashion was launched in 1983 by the founder Franco Moschino, who said flamboyant designs and creative humor inspired the brand.
Today, the brand is independently managed by Jeremy Scott and Moschino's creative director, Edgardo Osorio. The brand has a wide range of products, including accessories, clothes, and perfumes for men and women.
If you're looking for a way to stand out in a crowd, the best way is to have a signature scent. There are plenty of popular luxury perfumes on the market, but Moschino's scent is one of the most unique. The brand has a wide range of perfumes for men and women, with each fragrance having its distinct smell.
This article will examine some of the most popular Moschino perfumes, including the newest releases.
---
Cheap & Chic I Love Love
For the Passionate Chic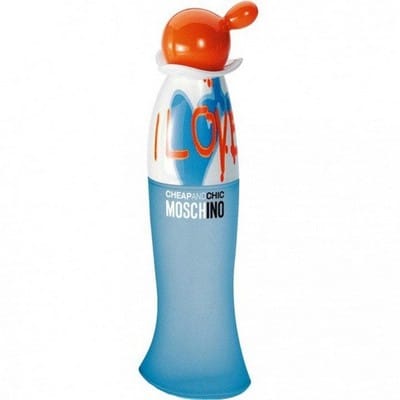 Launched in 2004, Cheap & Chic I Love Love by Olivier Cresp is a fruity floral fragrance for women. The perfume's colorful, over-the-top design represents the brand's quirky style.
I Love Love's top notes are lemon, red currant, orange, and grapefruit; middle notes are bulrush, sugar cane, tea rose, lily of the valley, and cinnamon; and base notes are musk, Thanaka wood, and cedar for added woodiness.
This fragrance is perfect for the woman who loves keeping it light but wants to add some flair. The unique combination of citrusy notes makes this perfume truly interesting without being overly complex or overpowering.
---
Moschino Funny!
Quirky & Playful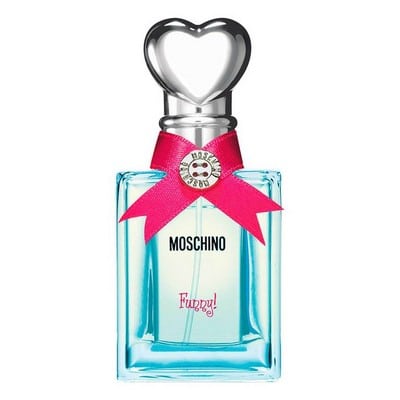 Moschino Funny! is an Oriental floral fragrance that the high fashion house launched in 2007. It was created by perfumer Antoine Maisondieu. It has a strong, fruity-floral scent that lingers on your skin long after you've applied it.
This fragrance has top notes of red currant, pink pepper, and bitter orange. Then, it's followed by middle notes of violet, peony, jasmine, and green tea. Finally, base notes of cedarwood, musk, oakmoss, and amber come into play, which creates a sweet yet spicy aroma that is complex but not too heavy or overbearing.
If you're looking for something fun yet elegant, this is what you need. Plus, it will get people talking about how good you smell.
---
Cheap & Chic
Classic Expensive Smell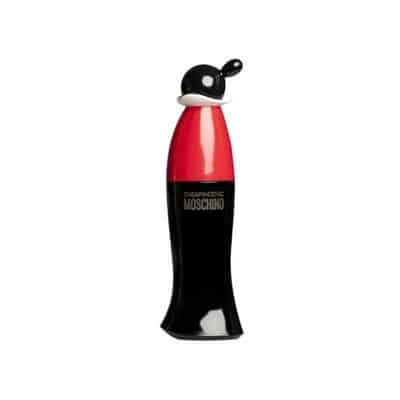 Cheap & Chic is the perfect scent for the woman who wants to smell like "boho-chic" but doesn't want to spend too much on it.
The notes include yuzu, bergamot oil, petitgrain oil, Brazilian rosewood oil mixed with cyclamen leaves, and water lilies alongside peonies. Violet blossoms welcome the floral heart notes before moving on toward jasmine flowers. Then, it is followed by iris roots soaked in musk oil with sweetened vanilla beans for a delightful finish.
It's been around for two decades, which means this classic will never go out of style.
---
Toy 2
Fun & Fragrant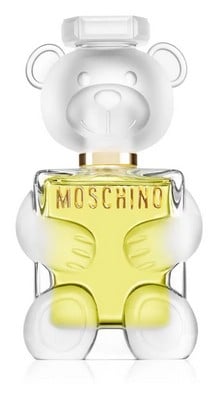 Toy 2 is a feminine fragrance that Moschino introduced in 2018. It comes in a crystal glass bottle with the brand name written on it. The fragrance opens up with notes of apple, Mandarin orange, and magnolia to give you that fresh feeling.
For an elegant floral bouquet, you get white currant, peony, and jasmine in the heart. At the base are notes of musk, sandalwood, and amber wood, which give off an Oriental vibe giving this perfume its signature feel.
This is perfect for women who want to smell fresh while being classy at the same time. Of course, any woman can wear this in any given season too.
---
Toy 2 Bubble Gum
For the Youthful One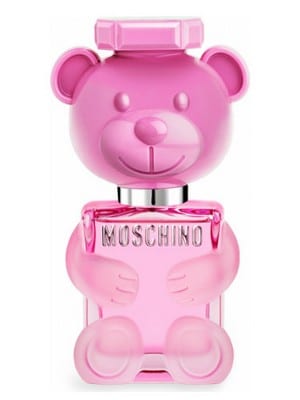 Toy 2 Bubble Gum is a gourmand spicy fragrance. It was launched in 2021 by Olivier Pescheux.
The top notes of Bubble Gum are candied fruits, bitter oranges, and lemon. They are supported by middle notes of Bulgarian rose, bubble gum, peach blossom, ginger, and blueberry. Finally, the musk, ambroxan, and cedar base notes come into play.
It's for young women who want to smell feminine but also want to be noticed for their style and design. It's a very sweet, fruity, and spicy fragrance. The opening is very fresh, with notes of bitter orange and lemon. Then it becomes sweeter, with candied fruits and bubble gum in the heart.
---
Fresh Couture
Youthfully Fresh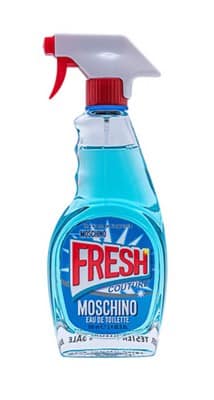 This perfume was introduced in 2015 by Alberto Morillas. The world-renowned perfumer created the fragrance for the woman who is young and vibrant and seeks to express herself through fashion.
Fresh Couture contains top notes of Mandarin orange, ylang-ylang, and bergamot, middle notes of peony, raspberry, and osmanthus, and base notes of ambroxan, woodsy notes, and patchouli. Because of these qualities, this perfume has been well-received by both critics and consumers. It was named one of the best new fragrances of 2015 by Vogue magazine.
If you are looking for a fresh floral scent that will lift your spirits, then this is what you need.
---
Cheap & Chic Light Clouds
Floating in Thin Air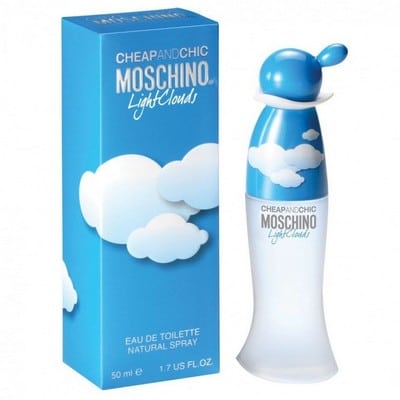 This perfume is great for women who like light, sweet scents. It's a fruity floral fragrance with notes of peach blossom and cyclamen at the top to give it an airy scent.
The middle notes are lotus flowers, jasmine, rose, and musk mallow. Finally, at the base are vanilla bean, ambrette (musk mallow), sandalwood, amber resinoid, and cedar wood, which gives this perfume its luxurious, light feel.
This scent is perfect for everyday wear but can also be used as a nighttime fragrance if you want something more powerful than what you'd wear during daytime hours.
---
Glamour
Alluring Beauty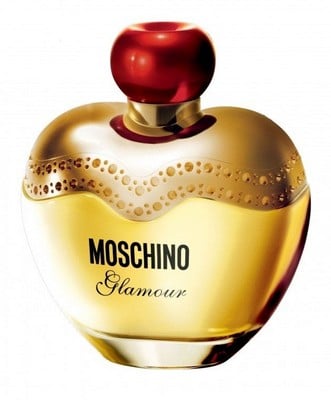 Glamour is from 2008, which makes it one of the classic Moschino fragrances. From the fragrance's name itself, you can tell that this perfume is glamorous. It's definitely for the woman who wants to feel like a starlet or high-fashion model.
The top notes include tangerine blossom and salt, with middle notes of hibiscus, orchid, and water lily, and base notes of amber, musk, and cedarwood, which all add up to pleasant muskiness.
If you want to make yourself smell like an expensive perfume while also making your friends jealous, this is the scent for you. It's sophisticated without intimidating—the perfect balance between luxury and accessibility.
---
Couture!
Maturely Mesmerizing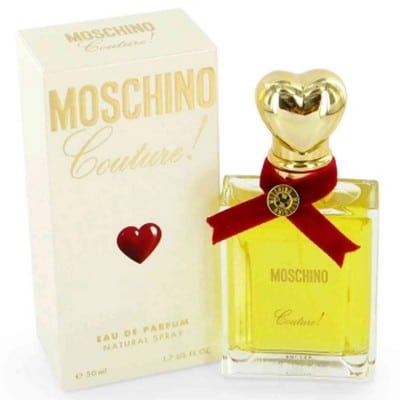 In 2004, Couture! was created by Olivier Cresp for the brand. As one of the world's most time-tested, reliable fragrances, this is an excellent choice for anyone who wants to smell like they just stepped out of a magazine photo shoot.
The top notes include bergamot, pepper, and Mandarin orange; the middle notes are pomegranate, peony, yellow poppy, and jasmine; and the base notes are benzoin, cedar, and vanilla.
This fragrance is great for someone looking for something feminine but also a bit fruity or citrusy. The perfume tends to lean towards younger women or teens as opposed to older women who might prefer more elegant or sophisticated scents.
---
Pink Bouquet
A Trip to the Florist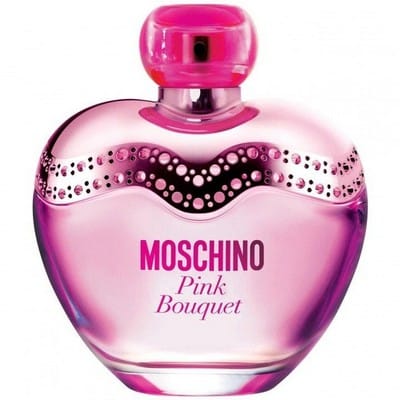 This perfume is for those who love floral scents. It's another relatively new fragrance from Moschino, and it's been around since 2012. It was created by Olivier Pescheux, and based on the notes, it's a bit more feminine than some of their other fragrances.
Pink Bouquet has notes of raspberry, pineapple, bergamot, peony, lily of the valley, violet, jasmine, peach, gingerbread, and oakmoss.
It's a very sweet scent that smells like flowers and candies in your nose. Because of its overall delightful scent, it's perfect for spring. It will remind you of flowers blooming outside after winter has passed.
Cheap & Chic Hippy Fizz
For Fashionable Hipsters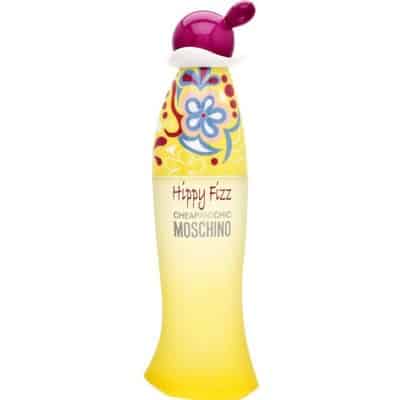 Cheap & Chic Hippy Fizz is an eau de toilette from 2008 by Vincenzo Marcello. Moschino made this fragrance light, fresh, and airy with a fruity-floral character.
The top notes of this bottle include Amalfi lemon, magnolia, raspberry, and green leaves; the middle notes are violet, lotus, and rose; and the base notes are musk, Virginia cedar, oak moss, and osmanthus. The result is a fruity scent that's fresh on the nose.
This perfume has a very sweet floral scent that's not overpowering. If you love floral scents but don't want anything too overbearing, then Cheap & Chic Hippy Fizz is the right choice for you.
Moschino
Classic & Rustic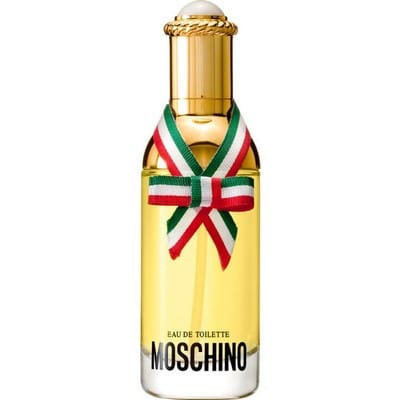 This perfume has been around since 1987, so much so that many people associate its scent with an entire decade. This is a classic floral scent with notes of honeysuckle and rose that blend seamlessly under the powerful presence of amber, sandalwood, and musk.
It's a must-have in any woman's collection because it is versatile. This perfume is a great choice for someone who wants to show off their love for classic French perfumery. Its simple but elegant design makes it easy to use, while its sophisticated notes make it ideal for everyday wear or special occasions.