In 1983, Italian designer Franco Moschino established his luxury fashion house in Milan. The brand has been known for its eccentricity and irreverent style, defying established norms and fashion fads. Moschino's clothes were avant-garde, colorful, campy, and over the top.
Moschino's fragrances for men started in 1990 with the introduction of Moschino pour Homme. But it did not release that many fragrances for men. Their fragrance line for men focused more on scents for everyday casual wear, particularly for warm weather days, when the body heat releases most of the underlying notes that tickle the senses.
The company carried over that irreverence and eccentricity when it launched its fragrance line. Sticking to the unwritten rule of not taking themselves too seriously, the men's fragrance line is fun, cheeky, and mischievous, created in collaboration with some prominent noses in the business like Nathalie Lorson, Yann Vasnier, Olivier Polge, and Olivier Cresp.
---
Moschino Pour Homme
A Classic 90s Fragrance Many Users Miss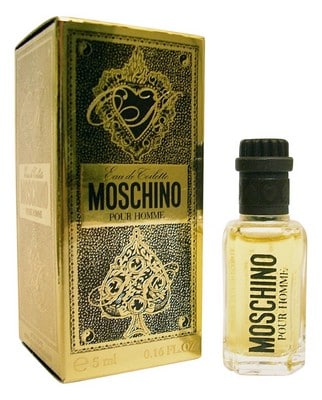 The first men's fragrance that Moschino released was Moschino pour Homme in 1999. The overall scent of Moschino pour Homme is spicy-leathery under the amber fragrance blend.
Moschino pour Homme initially gives off a herbal, citrusy scent before releasing the heady scents of flowers such as jasmine, rose, and carnation with spices. As the fragrance dries, the wearer's body heat reacts with the more lingering scents of leather, oakmoss, tonka bean, cedar, amber, coconut, and more.
Sadly, Moschino pour Homme was discontinued, which made users miss its 90s vibe—bold, leathery, rich, and masculine.
---
Moschino Uomo?
A Sexy, Spicy Scent That Perks Your Mood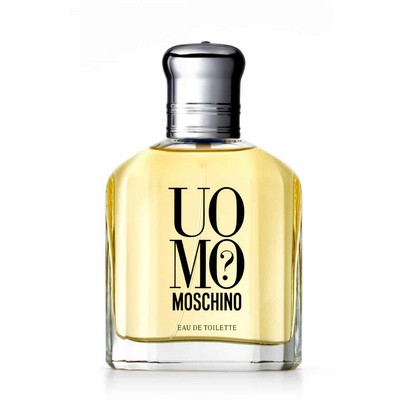 It took eight years before Moschino released another male fragrance. They named it Moschino Uomo?, and launched it in 1998. Olivier Cresp was the perfumer behind this classic fragrance. Moschino Uomo? is a woody floral musk eau de toilette.
It has a refreshing Oriental fragrance combining the fresh scents of kumquat, coriander, rosewood, cedar, wormwood, musk, ambergris, and much more.
Moschino Uomo? is a fresh, sexy cologne that women would like their boyfriends to wear. It is sparkly, spicy, sweet, and bright. These characteristics of Moschino Uomo? are just perfect for the warm days of summer.
---
Moschino Friends Men
An Underrated Scent That Lingers
Moschino creates men's fragrances that are multilayered, rich, leathery, woodsy, citrusy, and spicy but not overwhelming. Moschino launched Friends Men in 2005, created by prolific French perfumer Olivier Polge.
Friends Men is an aromatic citrus fragrance that brings out the tangy scents of blood orange, bergamot, and green mandarin with the deeper scents of other ingredients, including musk and cedar.
Friends Men is an underrated scent that shows its full aroma after the skin warms it. Many say that it smells like a fresh and crisp sea breeze. It is a long-lasting fragrance that is great to wear for summer.
---
Moschino Forever
Classic & Elegant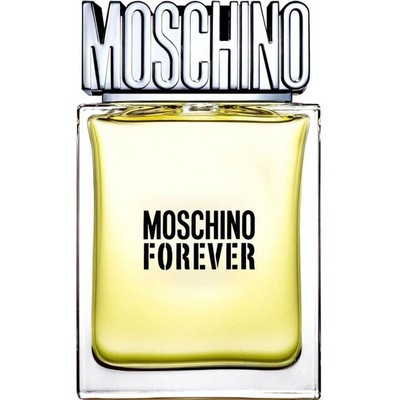 Nathalie Lorson is the perfumer behind Moschino Forever, which the fashion house released in 2011. Moschino Forever, a fougère aromatic blend, teases the nose with the aromas of star anise, kumquat, and bergamot.
With the addition of heavier scents like musk, sandalwood, vetiver, tonka bean, and black pepper, Moschino Forever is a fresh, seductive, sensual, and intense fragrance that fits the modern, virile man.
The scent is distinctive but is not overly potent. The fragrance is unique and classic but true to the Moschino spirit. It is fun yet elegant, a scent suitable for spring and summer.
---
Moschino Forever Sailing
Get Ready for Adventure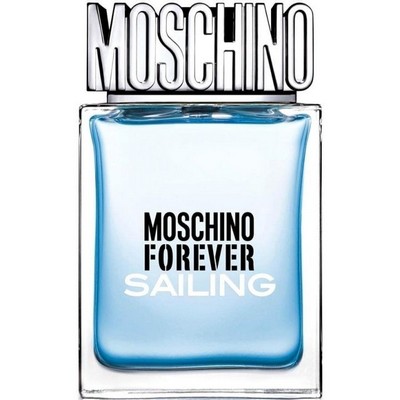 The Italian luxury fashion house launched Moschino Forever Sailing in 2013 as a new perfume with some of the attributes of Moschino Forever. With its citrusy and spicy blend, it spells adventure.
True to its name, the woody aromatic fragrance is initially citrusy, with the perfect blend of grapefruit, lemon, and mint. After the citrus aromas fade, it leaves the wearer with the lasting scents of amber, musk, patchouli, and woody notes.
People who bought this cologne say it is a perfect summer scent to wear day or night. It suits men who want to smell fresh and clean all day.
---
Moschino Toy Boy
A Cool Weather Fragrance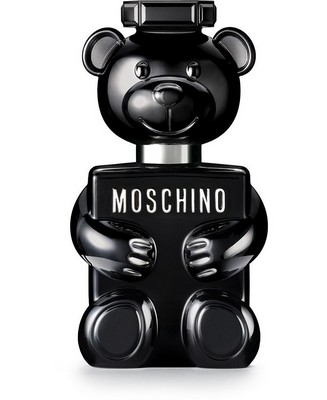 The latest Moschino fragrance for men is Toy Boy, launched in 2019. Toy Boy is unique with an opaque black bear-shaped bottle. Yann Vasnier created the fragrance.
Moschino describes Toy Boy as woody spicy, with the scent of Indonesian nutmeg, elemi, pink pepper, and pear. As the scent dries, you will smell the aromas of rose, magnolia, cloves, and linen before your nose smells the lingering scents of its woody, musky, and spicy ingredients.
Toy Boy represents elegance but is more suitable for a passionate, enthusiastic, and dynamic man who can show his more playful and tender side without reservations.