Narciso Rodriguez is one of the most prominent fashion designers in the world. His eponymous line has been around since 1996, and it continues to wow us with beautiful feminine and edgy designs.
Narciso Rodriguez has a long history of creating perfumes for women, but he also understands that his audience is constantly evolving. As such, he's created more modern scents, and they're perfect for women who want to stand out from the crowd. Narciso Rodriguez is all about subtlety when it comes to his line of fragrances. His perfumes are clean, crisp, and elegant. They're not overpowering or too sweet—they're just right. And you'll find that his scents complement any outfit you wear, casual or dressy.
This article will break down our top Narciso Rodriguez perfumes for women. If you love these fragrances as much as we do (if not more), read on.
---
Narciso Rodriguez For Her
A Unique, Intense Sweetness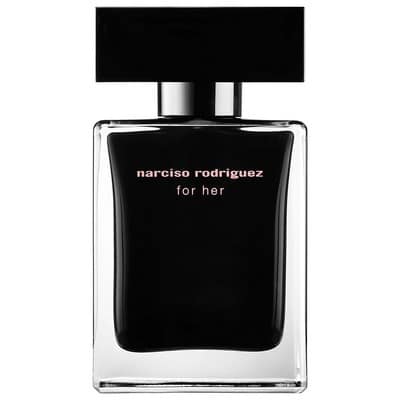 Narciso Rodriguez For Her is a warm, sensual fragrance released in 2003 and is still strong today. It's perfect for those who want something intense and sensual.
The distinct notes of vanilla and amber make this scent light, but it still has a woodsy base that keeps it grounded. With notes of patchouli added to the mix, this fragrance is unique. It's not too sweet, but it's still strong enough to make a statement.
If you are looking for a perfume that will make you feel like a goddess without wearing too much makeup or other accessories, Narciso Rodriguez For Her is the one for you.
---
Narciso Rodriguez For Her – Pink
A Modern, Fruity Essence
Created in 2022, Narciso Rodriguez For Her – Pink is a floral-fruity blend of white flowers and refreshing fruits. This fragrance represents the true essence of femininity as it was meant to be.
The zesty notes of this perfume from green apple and musk give you a boost of energy and make you feel alive while also evoking youthfulness and cheerfulness. The musky base notes bring out a sensation of intimacy and sensuality, which makes it the perfect night perfume.
This bottle is a clean, crisp, and refreshing fragrance that is perfect for those who like to smell light and natural but also want to feel feminine and sexy.
---
Musc Noir
Refreshing & Sensual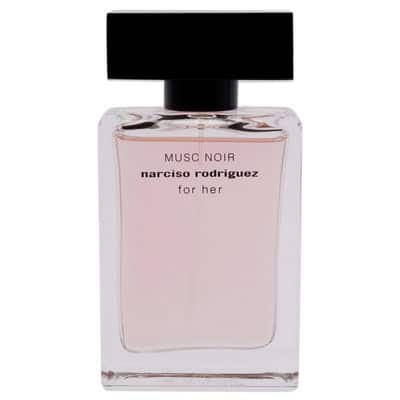 If you're on the hunt for a feminine and sensual perfume, look no further than Musc Noir by Narciso Rodriguez. Released in 2021, this fragrance contains notes of white musk that are both soft and sensual.
Its strong notes of vanilla orchid and tangerine blossom evoke feelings of comfort and warmth. The musk notes create an aura of mystery, while the vanilla gives off a feeling of innocence and purity.
It's perfect for someone who wants a sweet yet complex scent that is both sultry and subtle. So, try this one if you're looking for a new perfume that will make you feel like the queen of your castle.
---
Musc Noir Rose
A Well-Balanced, Oriental Sensaton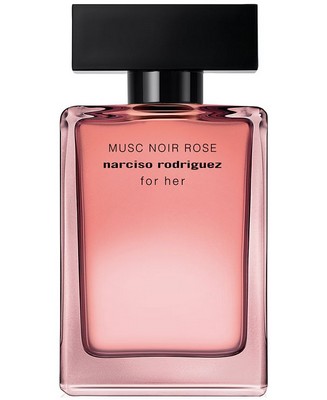 Musc Noir Rose is another popular fragrance released by the brand in 2022. The fragrance is a floral, oriental scent perfect for the confident woman who wants to make a statement with her perfume choice.
The opening notes are rose and sandalwood, which give off a sensual but sophisticated vibe that's perfect for any occasion.
The heart notes include jasmine, muguet, and heliotrope; these florals give it an elegant feel with hints of sweetness at its core. Finally, the base notes of vanilla bean, musk, and tonka bean create an alluring scent that will draw attention wherever you go.
---
Musc Intense
An Earthy, Woody Journey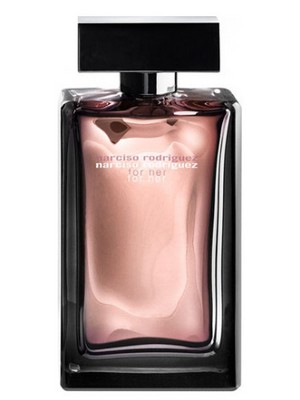 Musc Intense is a classic perfume from Narciso Rodriguez. It's one of the original releases in 2009. The perfume has an earthy blend of white musk and sandalwood, with top notes of fresh citrus and fruity greens.
This is a great all-around scent for women who want something adaptable to their mood and situation but still strong enough for an evening out on the town.
Musc Intense was made specifically for the woman who wants something that she can wear anywhere. It's appropriate both day and night and won't clash with your outfit or other products you're wearing that day (like makeup).
---
Fleur Musc for Her
Musky Elegance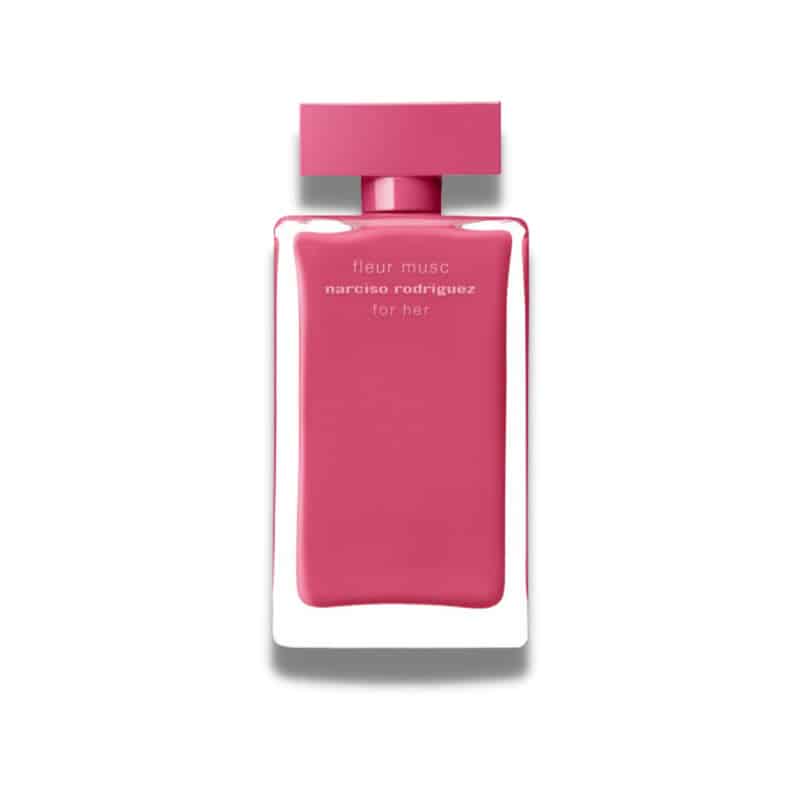 Fleur Musc is a sexy and feminine fragrance for women. It was launched in 2017, and the fragrance was created by perfumers Calice Becker and Sonia Constant.
The scent is based on floral notes, musk, and sandalwood tones. The top notes consist of strong pink pepper; the middle notes are rose, peony, and musk; the base notes are patchouli, amber, and violet.
The bottle has an elegant shape and radiant pink color that makes it look beautiful on your vanity or dressing table. Also, the scent is for the woman who wants to smell feminine and sexy with a jolt of sweetness.
---
Pure Musc
A Pleasant Potency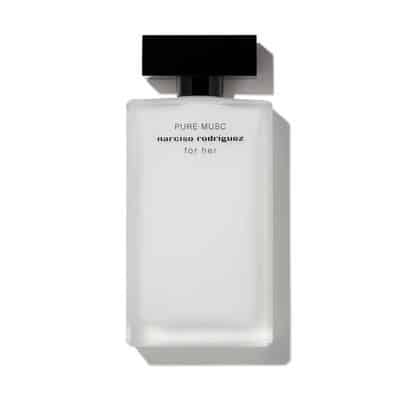 If you're looking for a soft, floral, and musky fragrance, then Pure Musc is the perfect match. Released in 2019, it has white flowers and a patchouli composition, making it sensual while also being classy and elegant.
This perfume was released in 2019 by Narciso Rodriguez and has since become one of his most popular creations. The notes include pineapple leaf, magnolia blossoms, and tuberose absolute, along with other ingredients that make up this potent scent, but not excessive that it's off-putting.
This perfume is ideal for women who want to stand out from the crowd with their scent.
---
Poudree
A Vibe of Sweet, Floral Feel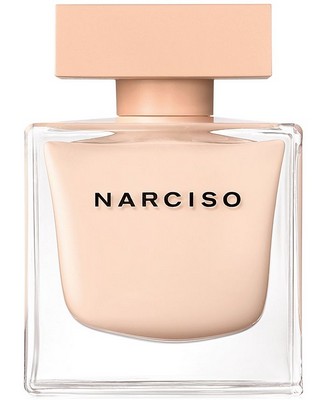 Poudree is a fresh, woody, and warm fragrance that was released in 2016. It's perfect for the colder months but can be worn all year round.
The fragrance opens with green mandarin orange blossom, cumin, and cardamom mixed with pink pepper. Next, it blends into a heart of tuberose flower and jasmine, which gives it a sweet and feminine vibe. Finally, you'll notice touches of incense and sandalwood at the base that give it an earthy tone.
Poudree is perfect for any woman who loves wearing floral perfumes that aren't too sweet or sentimental when it comes to scent. The combination of warm woods like sandalwood creates an interesting contrast that makes this perfume unique.
---
Ambree
For the Empowered Woman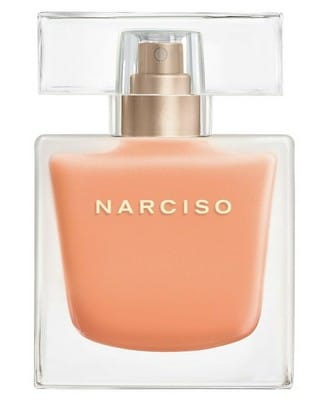 Ambree is a fresh and confident fragrance that radiates empowerment. Released in 2020, it embodies the spirit of a woman who lives her life with freedom and passion.
The notes of jasmine petals, violet leaf absolute, and musk create an elegant floral scent perfect for everyday wear or special occasions. This is because it's a light and feminine fragrance that's neither too heavy nor overpowering.
This fragrance is just right for women who want to feel confident and comfortable while they do things they love. Also, this just hits the spot for people who want a warm, inviting, and feminine scent.
---
Rouge
For the Inner Diva
Rouge is the perfect choice if you're looking for a perfume that will bring out your wild self. Bergamot, vanilla, and leather notes are reminiscent of Narciso Rodriguez's previous masculine-leaning fragrances but with a softer touch.
The blend of bergamot oil with green notes makes for an aromatic fragrance that's not too heavy but still gives off an earthy vibe, along with hints of flowers like rose petals or geranium.
If you love fragrances rich in color and texture while also being soft enough to wear during the day and even at work, this scent is perfect.
---
L'absolu
The Perfect Floral-Fruity Mix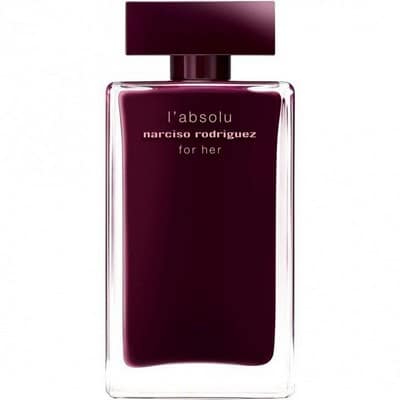 This perfume blends floral and fruity notes that create a warm, elegant scent. It was launched in 2015 and has been described by many as luxurious and masculine.
The top notes are jasmine, mandarin orange, bergamot, and peach, with middle notes of rose petals, lily of the valley and freesia, and base notes that include sandalwood. This perfume would be appropriate for someone who wants to wear something that expresses their personality without being overly obvious.
The name L'Absolu means absolute perfection or extreme quality in French, an apt title for this fragrance that makes you feel like you're wearing something extremely high quality.