Narciso Rodriguez III is a Cuban-born American fashion designer. Rodriguez, who was born in New Jersey, went to the well-known Parsons School of Design to study fashion. In 2003, Narciso Rodriguez and Shiseido's Beaute Prestige International Brand launched their first fragrance, For Her. It was based on a bottle of Egyptian musk oil he was given in high school.
The men's fragrance, For Him, was launched in 2007 and contained powerful musk with seductive floral essences of iris and red berries. This combination has become a household scent in the Narciso Rodriguez line of men's cologne. The smells of musk, Rodriguez's fragrant charm, ylang-ylang, jasmine, and orange flowers are also familiar in women's perfume.
His scents are pure, elegant, flowery, sweet, and sensual, which are great for various activities. Rodriguez successfully designed fragrance elements for both men and women that have a more traditional feel and will stand out on any occasion.
---
For Him Bleu Noir Parfum
The Memorable Scent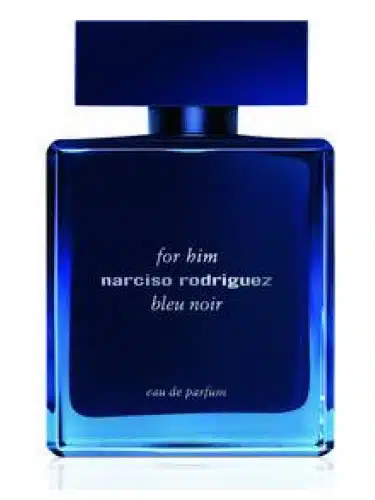 Narciso Rodriguez released their popular For Him Bleu Noir Parfum fragrance for men in 2022. This fragrance is the latest addition to the For Him Line and was crafted by Sonia Constant.
For Him Bleu Noir Parfum is a sensual, long-lasting fragrance that mixes bright citruses and rich musk with distinctive Narcisco Rodriguez notes. It is warm, musky, and completely addicting. The addition of cardamom and nutmeg makes the aroma fluffy and sugary. Bleu Noir has a clear, rich, refined scent that shows all the different sides of manliness.
Bleu Noir Parfum is a refreshing scent for the winter since it spreads like a breath of fresh air.
---
For Him
The Truly Masculine Fragrance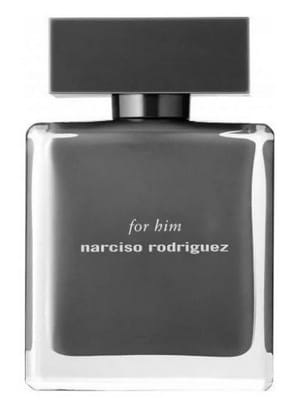 For Him Eau de Toilette Spray is a men's cologne by Narciso Rodriguez that was launched in 2007. The "great masculine fougere smells of the 1980s" inspired this cologne.
This fragrance has hints of notes of violet, amber, patchouli, and musk. The fragrance, which starts off a little strong, mellows out into something pure, perfect, and attractive. The woody ozonic scent still lingers even after it has dried down. While For Him is minimalist and modern, it is also classic and elegant.
Wear it on rainy spring days for a manly look, but it also looks great in the fall on cooler, cloudy days.
---
For Him Musc Oil
Winter Breaker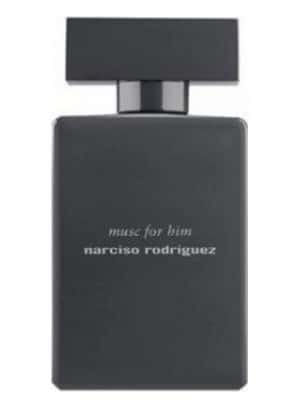 Narciso Rodriguez Musc Oil for Him started to come out during the 2010s. The scent was influenced by "the great fougeres of the eighties." They are also the inspiration for the first For Him Cologne.
This cologne is an excellent example of how a man's outfit can be elegant and seductive. There are hints of violet leaf, musk, amber, and patchouli. Similar to the first For Him fragrance, Musc Oil is the richer, muskier variant made with musk oil.
Musc Oil For Him, with medium longevity, can ease the cold that may break the ice and give you a very soothing inside heat, which is excellent for the winter.
---
Oud Musc
The One for the Explorer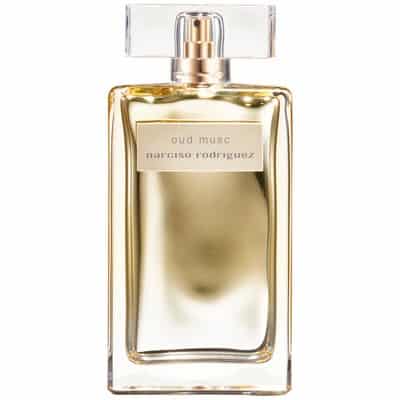 Narciso Rodriguez's Oud Musc is an oriental woody scent for both genders, introduced in 2019.
This fragrance expertly captures the essence of a man who is one with his environment. The scent includes musk, myrtle, black pepper, florals, and agarwood (oud). The fresh spicy scent combined with a floral powdery dry down can smell extremely pleasant.
Even when applied to closed clothing, this cologne gives off an excellent refreshing scent. So take it with you as you go out for powerful and natural hobbies like fishing or camping.
---
For Him Musk
The Attraction Force for Women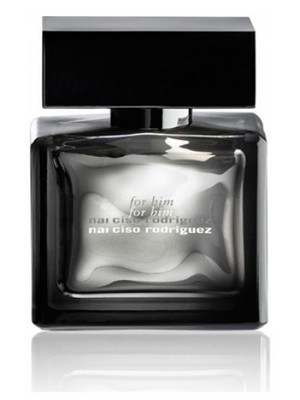 Narciso Rodriguez introduced the men's fragrance, For Him Musk, as part of a limited edition release in 2009.
For Him Musk combines the seductive floral essences of iris and red berries. In addition to the overwhelming musk, For Him Musk has a scent that may be described as extraordinarily natural and somewhat sweet. The earthy and powdery scent comes from iris, which elevates the fragrance to the next level.
The colder nights of winter and autumn are the best time to use it since the warm embrace of the fragrance can attract ladies looking for their gentlemen.
---
Bleu Noir EDT Extreme
The Hot Summer Choice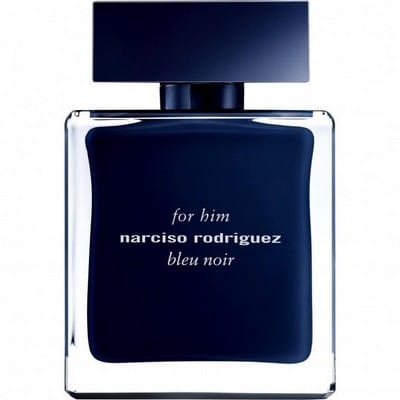 Narciso Rodriguez Bleu Noir EDT Extreme was introduced in 2020, with Sonia Constant as the nose behind the scent.
A refreshing burst of ice-green mandarin, citrus, and basil opens everything up beautifully. The earthy and woodsy aroma of musk enhances the heart. While everything is settling down, notes of ebony, cedar, and citrus depict a slightly sweet woodsy scent.
It's good any time of year, but it comes into its own during the warm spring and summer days. This scent is not for those with very sensitive noses because of its nuanced complexity.
---
For Him Bleu Noir Eau de Parfum
The Versatile Scent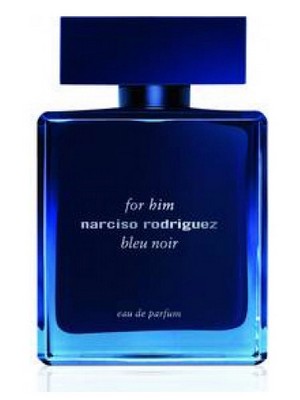 Bleu Noir Eau de Parfum by Narciso Rodriguez for Him is a novel twist on traditional blue fragrances.
This fragrance has hints of blue atlas cedar, ebony, musk, vetiver, and amber. Bleu Noir Eau de Parfum is simultaneously characterized as sophisticated, simple, intriguing, and seductive. The smell is warm, deep, and woodsy, yet it maintains a crispness because of the inclusion of Narciso Rodriguez's signature musk component.
A single spray to pulse points is enough to be surrounded by a pleasant fragrance bubble that will flow up as you move.