Robert and his mother, Nina Ricci, started this perfume house in Paris in 1932. Nina Ricci is more than just a label; it's a movement that empowers women to live their best lives. The Nina Ricci woman is strong and self-reliant, confident to show the world the allure of her innermost feelings and pursue her wildest dreams. The ladies of Nina Ricci are portrayed in fantastical tales replete with allegories and symbols.
Throughout the years, they have created some of the most sought-after scents for women. Their perfumes are beloved by ladies of all ages due to their sophisticated presentation and enticing floral-fruity scent combinations. In addition, the perfume house always values the opportunity to collaborate with other master perfumers like Jacques Polge and Thierry Mugler.
Their consistency and modern craftsmanship are the secrets to their success. Currently, Harris Reed has taken up the role of Creative Director at the Fragrance House. Nina Ricci promises to provide fresh ideas about the House's history and enduring workmanship through their classic feminine fragrance.
---
Nina
Zesty Blossoms of Spring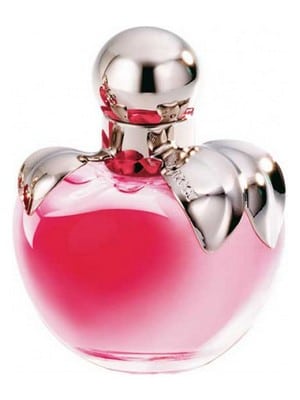 Nina Ricci has introduced a fairytale vegan scent called Nina. Jacques Cavallier, Olivier Cresp, and Christian Dussoulier collaborated for their debut in 2006 to develop Nina.
Musk, Virginia cedar, and apple tree serve as the base, while Amalfi lemon and lime serve as the top notes. The perfume is mostly fruity and citrusy, with faint floral undertones for balance. Although this scent has hints of white cedar and subtle musk, the apples and lemons are distinct. It can make anyone feel and smell like spring any time of the year.
Nina is crafted with only natural ingredients through a more sustainable process. The Fragrance House claims to utilize every last bit of the lemon to create Nina.
---
L'Air du Temps
Strength of Womanhood
Nina Ricci launched its debut fragrance in 1948, L'Air du Temps, symbolizing the House's ageless quality. Its floral accord is a tribute to the strength of womanhood in an era of unbridled hope during the world war. The bottle's packaging has two doves entangled atop the bottle, representing peace, love, and freedom.
Robert Ricci and Francis Fabron used a carnation motif with rosewood, rose, jasmine, and bergamot. The carnation's floral-spicy undertone is a crucial element. Violet and iris harmonize with cedar and sandalwood. Musk and amber round out the composition with their feminine accord.
It can be worn throughout the day, but this sophisticated scent was meant for a special nighttime event.
---
L'Extase Caresse de Roses
Liberating Erotic Fantasies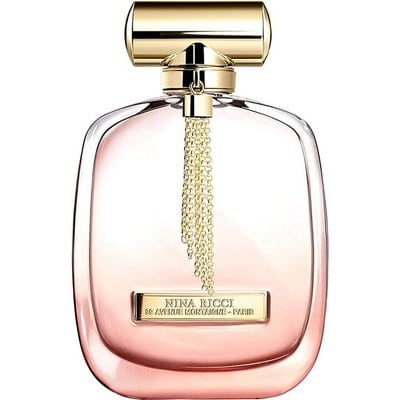 Nina L'Extase Caresse De Roses is the pinnacle of seductive sophistication with a luxurious fragrance and packaging. L'Extase is motivated by a woman's erotica and encourages a woman to liberate her imagination.
The perfumer Francis Kurkdjian formulated this extraordinary aroma. He began with a combination of sweet pears and bergamot. He then added peonies, lilies, and a variety of roses, such as Turkish and Bulgarian roses to increase the intensity. The violet, patchouli, and white musk foundation notes and the raspberry top notes round off the seductive combination.
It is very seductive and will make anyone ready to fall in love.
---
Bella
Vivid & Romantic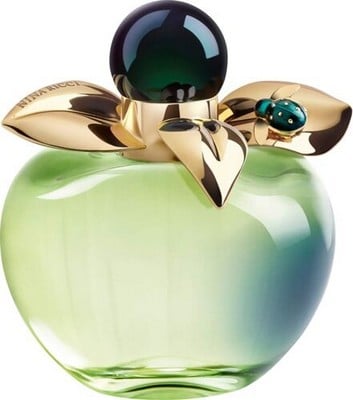 Created by Nina Ricci, Bella is a fruity floral perfume for ladies, released in 2018. It was inspired by the idea of a contemporary princess, developed by Sonia Constant and Louise Turner.
Bella is crafted with a gorgeous combination of green apple, rhubarb, and lemon, one of the designer's hallmark fruit-and-floral combinations. Freesia and rose make up the middle notes combined with the base notes, vanilla, and white musk.
The perfect blend of freshness and elegance makes it a lovely everyday perfume. This scent evokes the end of summer and the beginning of autumn. It is housed in a charming apple-shaped bottle with a ladybug sitting on one of the leaves.
---
Ricci Ricci
The Scent of Strong & Glamorous Women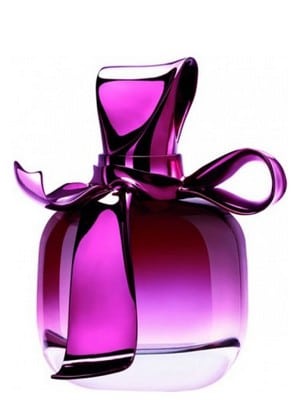 The Chypre floral scent, Ricci Ricci, was created by Nina Ricci for ladies in 2009. It was named by Aurelien Guichard and Jacques Huclier. Ricci Ricci has an unexpected depth that highlights the sophistication and strength of modern women.
Notes of rhubarb and zesty bergamot mingle with the fragrances of centifolia rose, moonflower, and Indian tuberose. Notes of sandalwood and patchouli create a woody, earthy dimension. The distinctive aroma lingers and conjures images of spring's bountiful harvest.
This perfume was designed for strong women who love flowery scents. Ricci Ricci can be worn daily, especially to emphasize feminine qualities.
---
Luna Blossom
Subtle & Sweet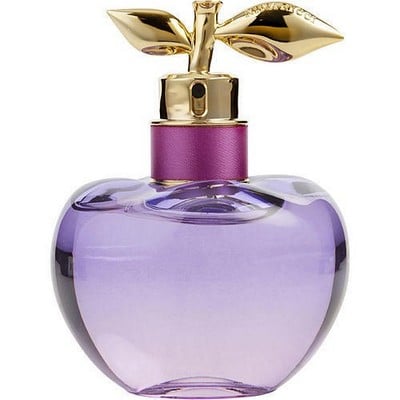 Luna Blossom is a fruity floral scent for ladies crafted by Fabrice Pellegrin, and released in 2017. This fragrance is one of Nina Ricci's newest releases, and it lives up to the brand's reputation.
Flowers like peony, jasmine, and magnolia are blended with the pear and bergamot foundation to create a unique fragrance. Pellegrin balances the overpowering blooms with cedar and musk.
This scent fits a woman who likes a strong yet subtle fragrance. The woody floral composition of Luna Blossom is said to be intriguing and daring, with hints of sweetness. The Luna Blossom fragrance is a good option for a light, floral fragrance for daily use.
---
Les Sorbets de Nina
A Refreshing Dessert-Like Scent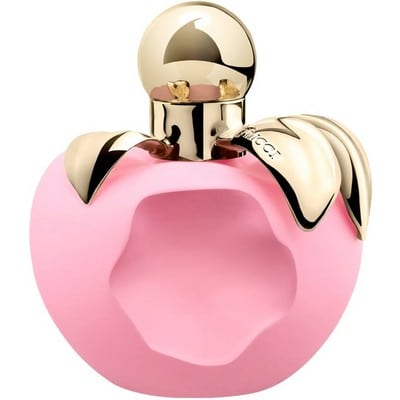 Nina Ricci's Les Sorbets de Nina is a delectable floral scent for ladies, intended as a limited edition. The perfume was made by Olivier Cresp and debuted in 2019.
Cresp kept with the fall and winter motif by adding gardenia and jasmine for richness and caramel praline for a finishing touch. Inspired by the refreshing frozen dessert, Les Sorbets de Nina has bold fruit aromas, including lemon, raspberry, and Mandarin orange.
Les Sorbets de Nina is ideal for women who like fruitier fragrances, particularly during the warmer months. It is meticulously packaged in a bottle shaped like a pink apple with golden leaves.