Oscar de la Renta is a Dominican brand that's been around since 1965. However, it has only recently gained notoriety in the fragrance industry. Historically, the elite fashion house was where the best in Dominican-Italian tailoring and design came together.
Today, Oscar de la Renta is still known for its impeccable style and luxury. The brand has a variety of colognes that offer men a sensual experience when wearing them. A few stand out when it comes to the best Oscar de la Renta colognes. In addition, the brand offers classic scents that may have been around for decades and newer fragrances that have become favorites among men, like the famous Gentleman.
A casual glance at Oscar's lineup of colognes will reveal why—it's chock-full of classic scents that are perfect for any occasion, whether it's casual or formal. Here is a list of our favorite Oscar fragrances for men, so you'll know what to get next.
---
Gentleman
For the Sophisticated Class Man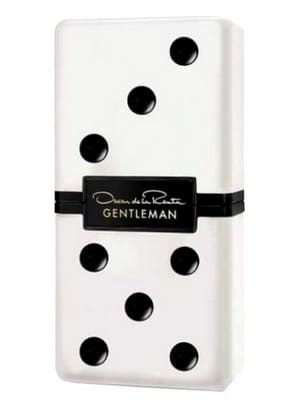 Arguably, the Gentleman has been Oscar de la Renta's most iconic fragrance since its debut in 2016, and it's easy to see why. With notes that any gentleman would love, this scent is a timeless classic that will never go out of style.
The fragrance is a combination of lemon, bergamot, and green mandarin. It's an elegant scent different from other colognes but similar to many. Finally, the base notes include vetiver with patchouli and musk added for good measure.
You can wear it any time, but if you're looking for something more formal, it will work best in the evening or nighttime.
---
Pour Lui
Spicy, Earthy Heaven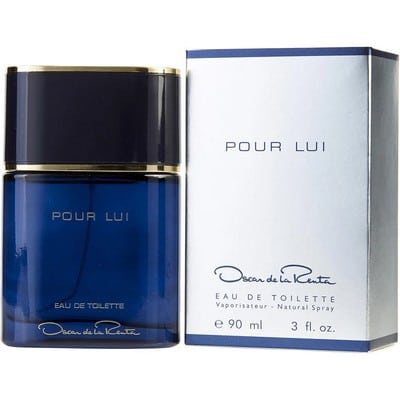 Pour Lui is another men's fragrance that the brand launched in 1980, just three years after the Oscar. Fabrice Pellegrin is the nose behind this fragrance, renowned for his work with major brands.
The scent is a woody, spicy, sweet, and floral fragrance. It opens with notes of mandarin orange and bergamot followed by lavender and pink pepper, with heart notes of rosewood, orchid, carnation, and tuberose, while its base incorporates vetivert root oil and sandalwood.
Pour Lui is perfect for a man who wants to keep his style simple yet elegant. It works well during any time of day and can be worn in all seasons.
---
Oscar for Men
For the Classy & Conservative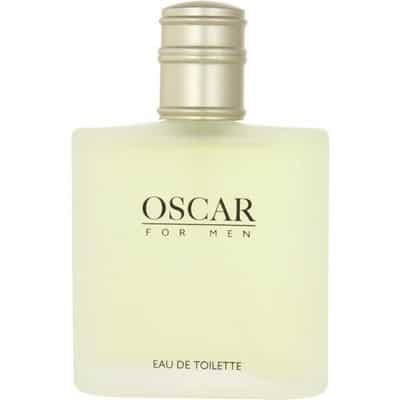 Oscar for Men by Oscar de la Renta is a woody, aromatic fragrance that was first introduced in 1977, making it the first-ever men's fragrance the fashion house released. The nose behind this scent is from the founder, which you're likely to see on many designer fragrances and collaborations.
The fragrance opens with notes of bergamot and mandarin orange. It then moves into a heart of lavender, pink pepper, and sandalwood before finishing off with vetivert root oil and tonka bean, which add to overall complexity and depth.
Since the Oscar is a classic scent, it is timeless and can be worn anytime.
---
Pour Lui Fresh
A Modern Take on Freshness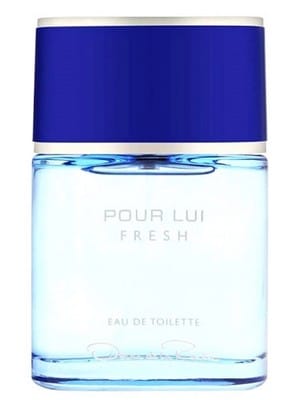 A more refreshing take on the classic Pour Lui, this fragrance was first sold on the shelves in 2018. Since it is the most recent Oscar de la Renta scent, it is also the most modern and youthful.
In this bottle, you'll find a fragrance that smells great in the morning and even better at night. This citrusy, woody scent is perfect for casual wear and can be worn all year round.
If you're looking for a scent that's masculine enough to make an impression, Pour Lui Fresh is your best bet. It's light enough to wear during spring or summer but strong enough to hold its own during winter.