Barbadian-born pop star Robyn Rihanna Fenty, more popularly known as Rihanna, has become a major force in music and style for almost two decades. She demonstrates her ingenuity and passion with each new album. RiRi shares her personality with fans and perfume lovers through her perfume collection.
In 2010, Rihanna released her debut scent called Reb'l Fleur. Its name drew on the memory of Rihanna's grandmother calling her a Rebel Flower. Since then, she's gone on to create more fragrances like Crush and Rogue Love, to name a few.
Each of her women's perfumes was carefully crafted to represent a certain aspect of this iconic pop star's character, from rebel to romantic lover, capturing the unique spirit she puts into everything she does. Whether you are looking for something light or striking to add to your scent collection, there's a Rihanna perfume that will fit your mood and personal taste.
---
Reb'l Fleur Eau De Parfum
Compliment Getter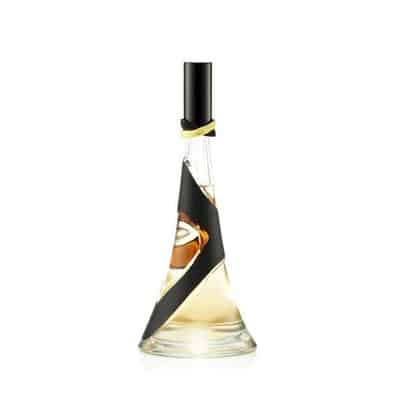 With Reb'l Fleur, Rihanna brings the warmth and glamour of her NYC lifestyle straight to your nose with this truly memorable scent. Rihanna has created something sexy yet refined — a scent that will stay with you throughout the evening.
Coconut water, hibiscus, tuberose, and violet create a captivating aroma that will make you stand out from the crowd. Created by the experts at Givaudan in 2011, this fruity chypre has great longevity and projection in both cold months and warmer seasons.
With its bold but balanced aromas, Reb'l Fleur impresses not only with an unforgettable scent but also with its enviable performance.
---
Nude
Fleur Demure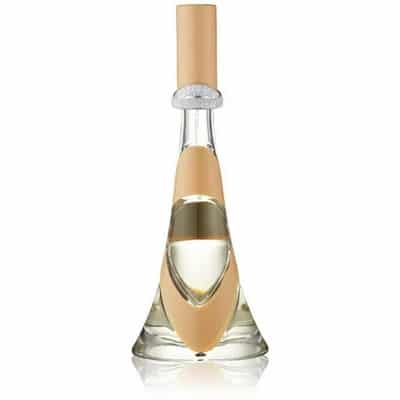 Launched in 2012, Nude by Rihanna is a beautiful blend of sweet floral and fruity aromas. Luxurious guava, mandarin, and pear make up the top notes that create a fruity aroma sensation.
As the scent drifts further into its core, it comes alive with white flowers and creamy orange blossoms. Musk, sandalwood, and vanilla orchid lend their complex scents to the base, creating an olfactory masterpiece that will leave you feeling lovey-dovey.
Nude will turn heads wherever you go and promote a sense of self-love and divinity. Perfect for being daringly discreet while conveying just the right amount of sensuality.
---
Fenty Eau de Parfum
Big Bad Girl Energy
Fenty Eau de Parfum is a sophisticated concoction of scents crafted by world-renowned perfumer Jacques Cavallier Belletrud in collaboration with Rihanna.
Notes of blueberry, magnolia, rose musk, patchouli, and tangerine are blended into a smoky, juicy, fresh composition. It offers something for everyone. Its sweet blend gives way to a distinctly feminine sensibility due to its luscious berry notes, yet it is also complex enough for men to wear.
Fenty Eau de Parfum manages to be both exotic and comforting simultaneously, perfect for an evening spent on a warm summer's day. You won't find a fragrance like this just anywhere.
---
Reb'l Fleur Love Always
Dark & Juicy Fragrance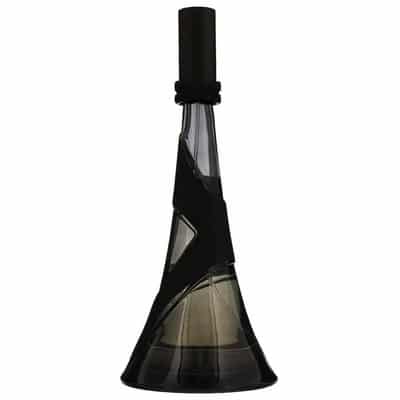 Created by perfumers Caroline Sabas and Marypierre Julien, Reb'l Fleur Love Always was launched in 2018 and was formulated to smell even sexier than Rihanna's iconic first scent. This spinoff is designed to portray power, sex appeal, and mystery, much like its breathtaking namesake.
Carrying the same signature accords as Reb'l Fleur, Love Always is said to be re-dosed for an even deeper, sensual scent that lingers longer and has even greater projection.
This is no wallflower of a fragrance, boasting notes of creamy coconut, berries, and earthy tones. Love Always is a modern masterpiece every queen needs in her collection.
---
RiRi
Flirty With a Dash of Floral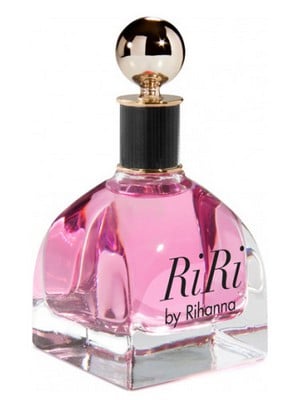 Launched in 2015 and created by Steve DeMercado, Rihanna's fifth feminine fragrance, RiRi, is a crisp floral-fruity scent that embodies all the traits of summer.
Delicious top notes of cassis and mandarin are balanced out perfectly by the rum and passionfruit with its sweet, tropical boozy quality. At the heart of this scent lies pink freesia combined with jasmine, orange blossom, and honeysuckle. Finally, Indonesian sandalwood, skin musk, and Siam benzoin make up its long-lasting base notes.
Described as sunshine in a bottle, women cannot help but spritz RiRi on their skin while enjoying an ocean view at their favorite beach spots.
---
Rogue by Rihanna
Fruity-Floral Wrapped in Suede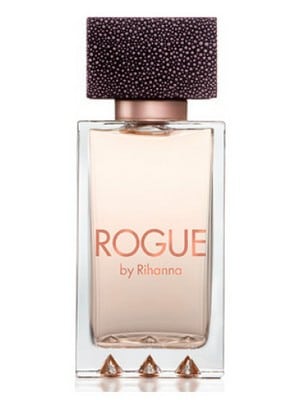 Rihanna left no stone unturned to make her fourth fragrance for women live up to the hype. Rogue is an intriguing blend of flirtatious plum and leather accord, created for all women and every mood.
The combination of cyclamen, jasmine, lemon blossom, plum, and rose and a crescendo of its warm base projects true femininity in the most flirtatious way. Rogue is a warm cocoon blended with sensual mystery. Think snug cashmere woods balanced by delicate scents of vanilla and romantic overtones of sour plum wrapped in enigmatic leather.
This sophisticated concoction will elevate your mood and bring endless compliments wherever you go.
---
Kiss
Love at First Sniff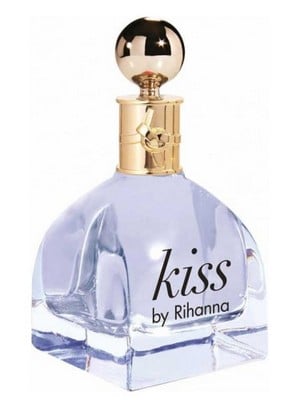 With the 2017 release of Kiss by Rihanna, we get a truly dazzling new fragrance experience. Exuding a stunning aura of white flowers in full bloom, the fragrance captures undeniable feminine power.
Combining playful accords like freesia flowers, juicy plums, and Asian peony, Kiss offers an aroma that allures and charms in equal measure. An exquisite blend of floral, fruity, and aquatic notes, Kiss offers a unique take on the classic summertime perfume.
Kiss is lightweight yet strong in character and sweet with hints of berries, caramel, and muskiness. This dreamy cloud of a fragrance completely lives up to its namesake.
---
Crush
Strong, Independent Woman Vibe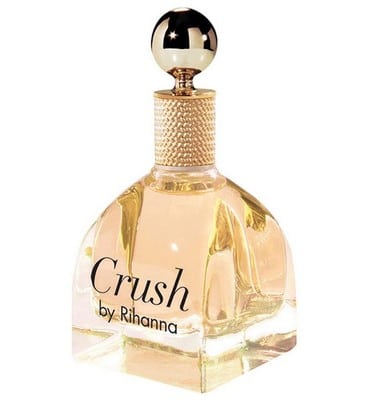 Crush was created by master perfumer Natasha Côté in 2016 and has become an iconic, empowering symbol for young women.
This captivating scent is designed to break down barriers with its lovely aromas of bergamot, juicy mandarin, and pink pepper, inviting a pink rose, spicy ylang-ylang, and red berries infusion in its heart. The base notes of this floriental perfume linger with sensual patchouli, creamy musk, and cedar, which combine to form a bouquet of elegant flowers with subtle citrus elements.
Lustrous sillage and remarkable longevity make Crush a must-have perfume for empowered women who dare to be unapologetically confident.
---
Rogue Love
Sweet Couture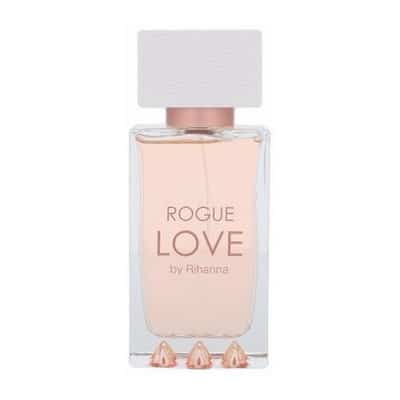 Rogue Love by Rihanna is a tantalizing, beautiful successor of the original Rogue fragrance released in 2013.
Described as delightfully delicate yet playfully sensual, this romantic fragrance for women opens with fresh notes of juicy mandarin and red berries blended with velvety peach before giving way to jasmine sambac combined with honeysuckle, orchid, and coconut. The base lingers on the skin combining sweet vanilla with warm amber, creamy woody notes, and captivating caramel.
Truly captivating, Rogue Love knows how to get hearts fluttering with its alluring combination of juicy fruit and sweet delight that promises to stay as long as desired.
---
777 Nude by Rihanna Diamonds
Hidden Gem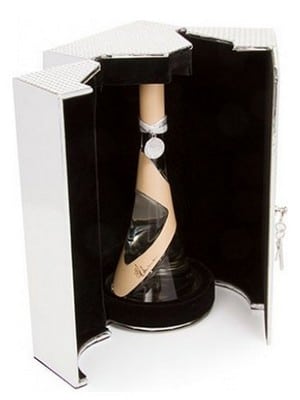 777 Nude by Rihanna Diamonds, launched in 2013, is a mystifyingly delicious ode to Rihanna's seven concert tours that spanned seven different countries in seven days.
Heaven is manifested here with top notes of guava nectar, mandarin, and pear, which honors Rihanna's Barbadian roots. Following suit, gardenia petals, orange blossom, and velvet jasmine sambac come together for an irresistible sensuality, while sandalwood and musk set off a vivacious base accented by vanilla orchid for extended longevity.
If there ever was a fragrance that had it all, this is it! 777 Nude is a must-have glamorous scent perfect for any occasion.