An Italian luxury fashion house, Roberto Cavalli was founded by Italian designer and inventor Roberto Cavalli in 1970. The company is known for its bold and exotic designs, and use of animal prints in its clothing and accessories. The brand offers a wide range of products, including women's and men's clothing, footwear, handbags, eyewear, and home decor. Roberto Cavalli has a global presence with stores and boutiques in major cities around the world. Its products are also sold at luxury department stores and online retailers.
Before Roberto Cavalli was acquired by the private equity firm Clessidra SGR in 2013, it had already expanded its product line into perfumes. The company offers scents that represent Cavalli's fondness for the wonders of nature, especially the sunny outdoors and the beach.
Roberto Cavalli's range of fragrances is notable for its fruity, sexy, and flirty themes. Some would describe these as scents reflecting fun and free attitudes that catch attention.
---
Paradiso Eau de Parfum
Fruity Floral Mediterranean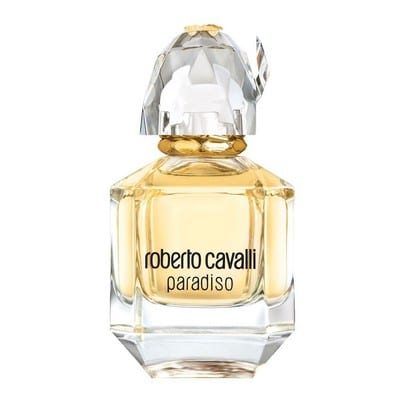 Made in France, Paradiso Eau de Parfum features a hypnotic scent that can be likened to relaxing on a Mediterranean coastal villa. It is packaged in a 75 ml bottle with a familiar crystal orb cap.
The scent begins with an irresistible blend of crisp citrus, warm exotic bergamot, and sweet mandarin. The top notes give way to a subtle essence of wild jasmine, while the base notes are a rich and delicate accord of cypress, oleander, sandalwood, vanilla, patchouli, and Mediterranean pine trees.
Paradiso Eau de Parfum is designed for those who prefer natural fruity and floral fragrances reminiscent of the untouched countryside.
---
Nero Assoluto Eau de Parfum
Absolute Timelessness & Sensational Elegance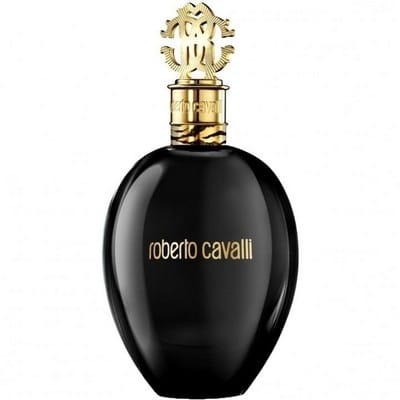 A product of French expertise in making scents, Nero Assoluto Eau de Parfum is made of quality key ingredients that exude elegance and sensational awakening. The perfume is more than a decade old, released in 2012, and features mostly orchid scents.
This perfume oozes sensuality with its hints of bergamot, patchouli, and musk, overladen by a warm tone of dark vanilla. It has a unique bitter and sweet dualism underscored by a woody ebony base.
Nero Assoluto Eau de Parfum is intended for those who want to turn heads without necessarily attracting too much attention. Its scent is an absolute charmer without being too flamboyant.
---
Paradise Found Eau de Parfum
Floral Sensations & Tropical Ecstasy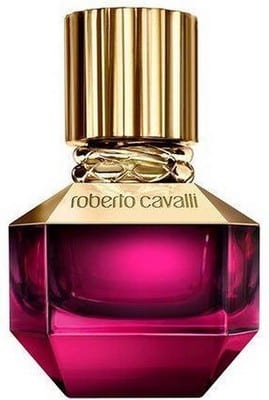 Launched in 2020, Paradise Found Eau de Parfum is a relatively new fragrance from Roberto Cavalli. It was developed by Emilie Copperman to create the sensation of being in the midst of a garden paradise.
The perfume has a distinct amber floral fragrance with top notes of honeyed neroli, pink pepper oil, and the refreshing scent of palm leaves. It also has a balmy second tone that features a sophisticated scent that can be likened to a combination of fresh flowers with sandalwood, patchouli oil, and heliotrope.
Fans of opulent oriental floral fragrances will most likely enjoy this perfume. It is intense and subtle at the same time.
---
Florence Blossom Eau De Parfum
Femme Fragrance for Free Spirits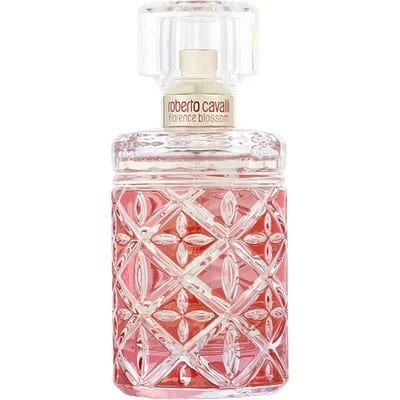 Florence Blossom Eau De Parfum is a new member of the iconic Florence fragrance range from Roberto Cavalli, known for its zesty fragrance. It brings to mind the experience of being in a Tuscan garden where sweet blackcurrant, mandarin, and bergamot grow.
This distinctive perfume has a sophisticated base that features hints of patchouli essence, iris accord, as well as sandalwood. It puts out a well-rounded floral fragrance that is fresh and enticing but is still in line with the identity of the Florence line.
Florence Blossom Eau de Parfum is a great choice for those with carefree personalities.
---
Noble Woods Eau de Parfum
Grounded Nobility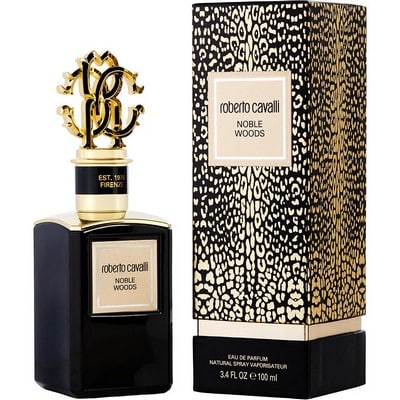 Created by renowned perfumer Christophe Raynaud (Firmenich) and introduced in 2022, Noble Woods Eau de Parfum is dubbed a perfumery masterpiece. It is part of the Roberto Cavalli Gold Collection, a headliner of the Roberto Cavalli brand of quality.
This newly launched perfume exudes sophistication and elegance with its cedar and patchouli top notes and guaiac wood middle note. Its base note is a combination of saffron and cardamom. The overall fragrance is warm-spicy and woody.
Noble Woods Eau de Parfum imparts a sensual experience, which makes it a great match for those who want to project strength and formidability.
---
Paradiso Azzurro Eau de Parfum
A Piece of Paradise with Summer Flowers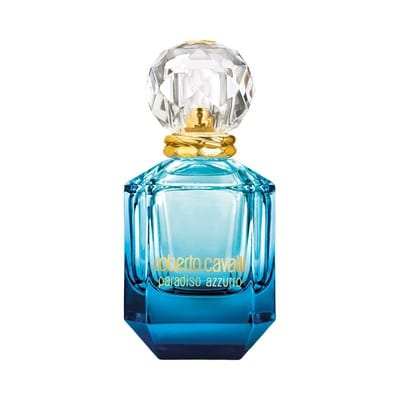 Paradiso Azzurro is a fresh fragrance inspired by the exquisiteness of the Mediterranean coast. Developed by Louise Turner and launched in 2016, this perfume is an ironic calming intensity of sea breeze.
The perfume has top notes of lavender, tangerine, and bergamot. It has watery floral middle notes containing hints of apple, peach, jasmine, peach, and rose aroma. The base notes produce a warm sensation with cypress, amber wood, cashmere wood, sandalwood, and vanilla.
Paradiso Azzurro is a scent perfect for summer with its woody main accord. It provides a long-lasting scent that is associated with sparkling coast-side celebrations.
---
Paradiso Assoluto Eau de Parfum
Absolute Charm & Sensuality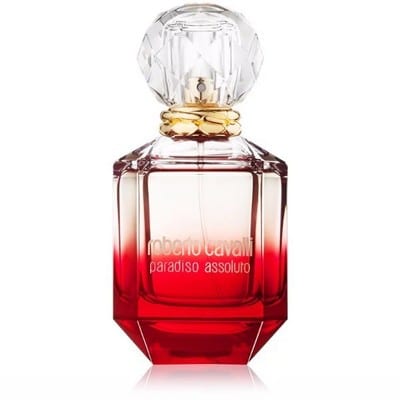 Paradiso Assoluto Eau de Parfum is a Chypre floral perfume introduced in 2016 with Louise Turner as the nose behind it. It is packaged in a bottle resembling an emerald-cut diamond designed by Eva Maria Duringer.
This perfume was created with the aromas of a celestial garden in mind. The fragrance features top notes of grapefruit, wisteria, lemon, bergamot, and pink pepper. Its middle notes are red lily, wild jasmine, and passion fruit. The base notes are sandalwood, cashmere, patchouli, and vanilla.
Paradiso Assoluto is a sensual and creamy fragrance with a white floral and vanilla main accord. The perfume is a good match for formal occasions and dates.