Roberto Cavalli is a well-known Italian entrepreneur and fashion designer. He initially built his reputation on creating elaborate, showy apparel for both men and women. Cavalli's trademark style is exotic glitz, which he applies effortlessly to the feminine figure with an Italian man's sensibility.
He is renowned not only for his exquisite apparel but also for his luxurious perfumes. In 2002, Roberto Cavalli for Women was introduced as the first perfume in the line. Numerous bottles and boxes include the snake theme, serpentine silver, and Oro.
There are currently 59 fragrances by Roberto Cavalli for men and women. The first version dates back to 2002, and the latest in 2022. Many world-class perfumers, including Olivier Polge, Olivier Pescheux, Maurice Roucel, Amelie Jacquin, and Benoist Lapouza, have worked on Roberto Cavalli's perfumes.
The designer brand has scents for males as well. His colognes are known for their elegant and stimulating fragrances that suit any age in the demographic. The scents are enchanting with their unique and creative aromas.
---
Uomo
An Aroma with Style & Class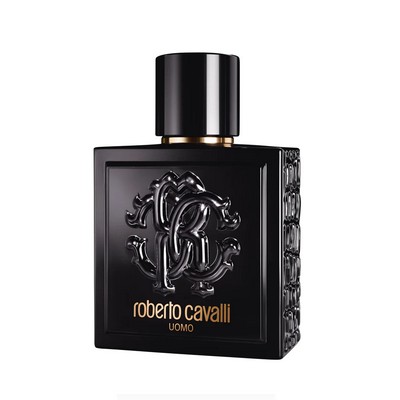 In 2016, Robert Cavalli released Uomo, a cologne for noble and stylish men who wish to stand out with just one spray. This cologne has a fresh and exquisite oriental aroma that works well on guys who strive for excellence.
The cologne begins with the introduction of dark violet. Saffron is often associated with being sensual and warm. Honey's intense core, infused with lavender essence, adds depth. Cedar serves as the piece's mesmerizing base.
Furthermore, it has ingredients that are safe for sensitive skin. It is recommended to use during the spring when it is more noticeable.
---
Black
The Unstoppable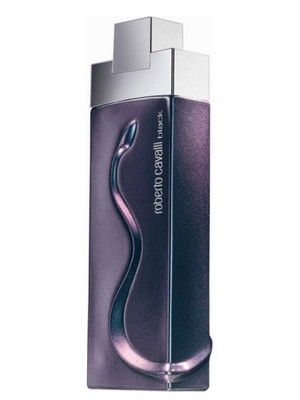 Roberto Cavalli Black for men is an amber fougere scent. Olivier Cresp, a renowned nose, created this scent in 2006. This cologne perfectly describes a man who is victorious in every field of life he's about to cross in his footsteps. However, it also uplifts the spirit of anyone who lacks confidence or is shy.
Bamboo joins the spiciness of coriander and estragon in the top notes. Its core aroma is a blend of lavender, geranium, and white pepper. Afterward, the musk, tonka bean, and refined cedarwood aroma close things off.
It is packaged in a sinister black bottle featuring Cavalli's snake. It's particularly well-suited to the fall season because of its longevity and mat.
---
Uomo La Notte
Seductive & Intimate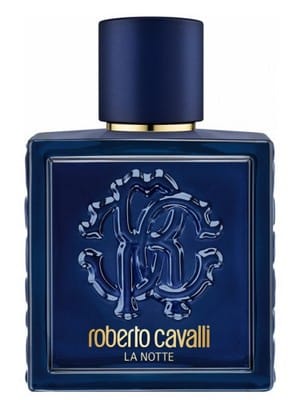 Christophe Raynaud developed the oriental fougere Uomo La Notte. The cologne is a model of elegance and delicacy, setting the stage for an exciting journey.
Notes of bergamot and lavender complement the trademark seductive violet scent of Uomo colognes. The heart of the smell is a medley of black pepper, cardamom, and clary sage's crisp, clean aroma. These notes create a striking contrast. Leather, tonka bean, and patchouli combine to round out the trademark.
New Roberto Cavalli La Notte sets the stage for a romantic encounter. It was created for nightly get-togethers or for that special occasion in town nights. This cologne has a long-lasting wake and longevity.
---
Uomo Silver Essence
The Depth of Masculinity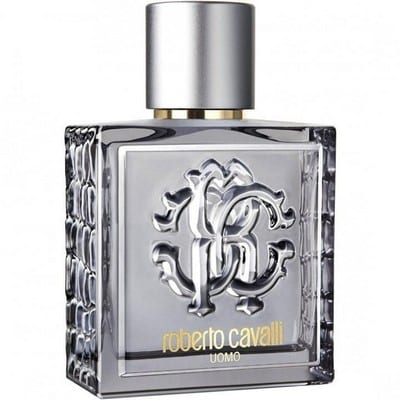 Uomo Silver Essence is a bright and contemporary twist on the Roberto Cavalli Uomo. The perfumer Christophe Raynaud intended to create a bright, seductive smell that flawlessly mixes traditional Italian elegance with irreverence.
Cardamom, ginger, and violet leaf are the top notes. At its core, you'll find orris, lavender, and geranium. The oak moss, patchouli, and tonka bean in the base of this fragrance give it a rich, earthy, and spicy aroma.
The new bottle is sleek silver gray. The crocodile scales on the bottle nod to Roberto Cavalli's animal patterns. This cologne is ideal for spring because of its longevity.
---
Baroque Musk
Divine & Powerful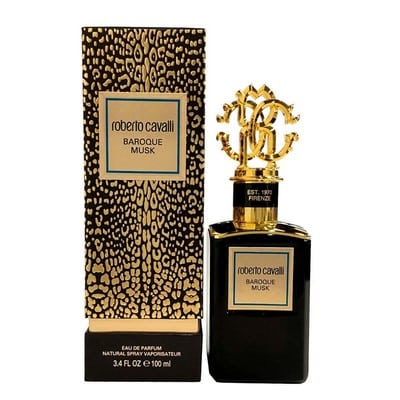 Roberto Cavalli's Baroque Musk is an aromatic and woodsy cologne released in 2016. Baroque Musk is a warm and sensual scent with hints of ylang-ylang and neroli. The fragrances are crafted using superior materials, including Bulgarian rose, musk, iris, amber, Sri Lankan sandalwood, oud, and Italian iris.
The cologne's strength makes it ideal for use during the colder months. This elegant cologne exudes a royal image, like a king or an emperor, drawing attention from the crowd.
As a designer, Robert Cavalli heavily emphasizes artistic and exotic packaging. Heavy metal stoppers emblazoned with the house's logo adorn the dark chocolate-colored glass bottles, featuring a leopard print pattern in gold.
---
Just Cavalli For Men
A Charming Lad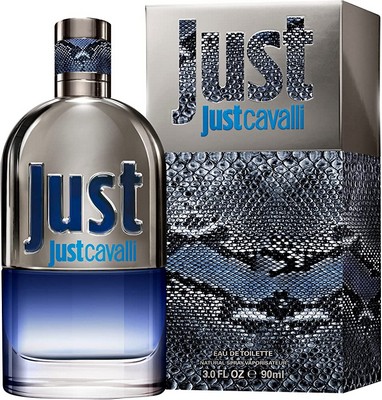 Domitille Bertier and Clement Gavarry created Just Cavalli for Men. It is one the best-selling colognes of the brand, as one of Robert Cavalli's exclusive signature scents.
The Leather's heady aroma is a masculine standout while it's accompanied by earthy vetiver and spicy pimiento undertones. Its heart notes smoothly blend in with the spicy base.
Just Cavalli has a distinctive masculine scent that can move you to the center of the spotlight. This fragrance may be worn year-round, but it shines prominently in the summer because of its long-lasting duration and robust trail.