Famous for her television roles, Sofia Vergara is among the highest paid actresses in the US. She was born in Barranquilla, Colombia, in 1972 and entered the television screen at age 17. As an entrepreneur, she has released many collection lines, including fragrances for women. Master perfumers Pascal Gaurin, Yves Cassar, Laurent Le Guernec, and Bruno Jovanovic worked with Sofia Vergara to create her scents.
Currently, there are five scents by Sofia Vergara available in the market. The first one came out in 2014. Each fragrance captures a different facet of the actress's personality, from the tropical and exotic to the sensual style.
She is also an icon of empowered women. This theme is highly emphasized in her perfumes. Her perfumes are ideal for women who are always confident to show their true authentic selves and are not afraid to be the center of attention. Like Sofia Vergara, any woman who sprays her perfume would exhibit sophistication and glamor.
---
Sofía
The Fragrance of a True Icon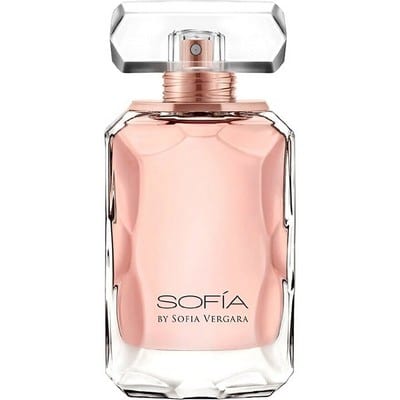 Sofia by Sofia Vergara, a perfume for ladies of the oriental floral olfactory family, was released in 2014. All of Sofia's unparalleled beauty and charisma went into the creation of her new fragrance, Sofia.
The perfume starts with a vibrant blend of cassis blossoms, juicy blackberries, and rich plum nectar. Its hints of vanilla flavor perfectly capture Sofia's carefree spirit. Sandalwood and earthy woods balance the perfume's fruity and sweet fragrance.
Sofia was co-created with the perfumer Bruno Jovanovic. It is one of this Colombian designer's most romantic and feminine offerings. However, this autumn-themed fragrance has a modest duration and familiar trail, earning it great esteem.
---
Tempting Paradise
A Hot Tropical Girl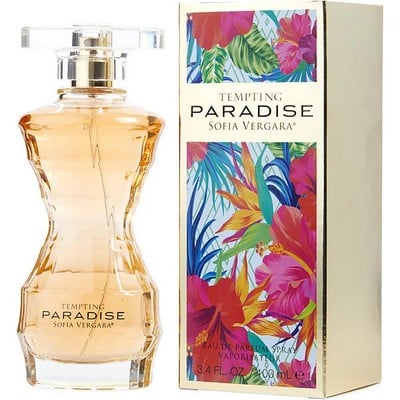 Tempting Paradise is a luscious floral fruity perfume with spicy undertones. It was released in 2017 under Sofia Vergara's perfume line.
It can be described as a sweet flowery scent, evoking the appeal of tropical heaven. Sweet lulo fruit, clementine, magnolia flower, and enticing guava flower come together for an alluring fragrance. There is also a trace of coconut and sandalwood, which is finished with a touch of muskiness, like powder,
The perfume's light, airy aroma makes it suitable for those who want to stay calm and comfortable throughout the summer. One distinguishing feature of this perfume is its long-lasting fragrance.
---
Tempting
An Alluring Invitation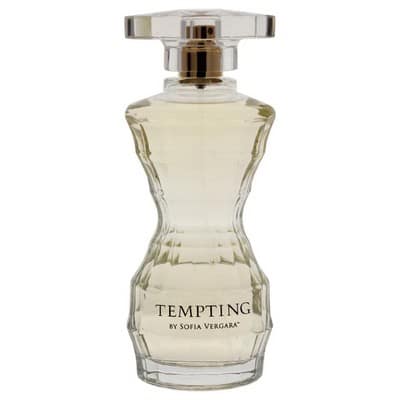 Sofia Vergara's Tempting is the perfect fruity floral scent for the seductress in all women. It is a sexually alluring fragrance without being too feminine.
Its perfume is defined by chords rich with fruits, honey, and flowers. This summery fragrance blend has hints of Mandarin blossom, vanilla orchid, acai berries, star jasmine, vanilla, and pineapple.
Tempting also has a smokey and silky aura, as if it were a cake of perfume. It also has a musky and citrusy air that will get anyone pumped up for summertime socializing. Lastly, tempting has a strong, distinctive aroma and lasts for a long time.
---
Lost In Paradise
A Diva in Paradise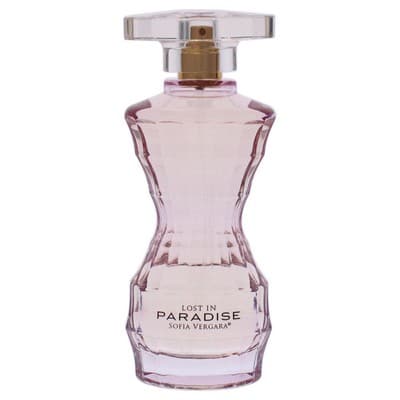 Sofa Vergara's Lost In Paradise is a sultry perfume that will make any woman feel like a true diva. This floral, fruity scent was released in 2019.
Red apple, vanilla teak wood, lily of the valley, and gardenia are all detectable in Lost In Paradise. The apple and gardenia scents are immediately apparent with the first spritz. Patchouli and woodsy undertones are visible when the scent fades down.
Despite its sensual aura, the perfume is not overwhelming. The scent of Lost In Paradise perfume will transport anyone to a tropical paradise. It's a luxurious experience you won't want to miss out on.
---
Love
Love at First Spray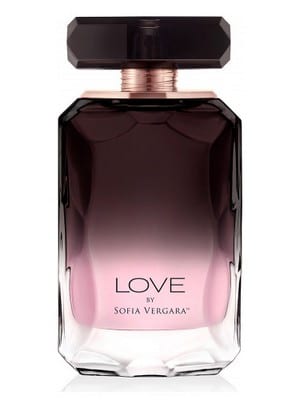 In October 2015, Sofia Vergara released a new fragrance called Love. This fragrance has a sensual oriental base with fruity top notes.
Love is a meticulous blend of Mandarin, Colombian coffee, orchid, passion fruit, green apple, orris root, vanilla, and musk. Its overtones of tropical fruits and coffee are enticing to the senses.
The Love's durability is spring-specific because of its modest weight and the trail's neutrality. It is a sensual and alluring scent that conjures images of a passionate embrace. Whoever likes fruity and sweet perfumes should take a try at Love. This luxurious fragrance is also sure to lure any coffee and vanilla lovers.