Tiffany is one of the most trusted brands in the world. Started by Charles Lewis Tiffany, the luxury brand is known for its high-quality jewelry and accessories. The company has been around since 1837 and has always been dedicated to providing only the best products. In addition to their beautiful jewelry, Tiffany offers a range of luxurious fragrances that will make any woman feel like an elegant queen.
Over the recent years, the brand has become a premier perfume house that offers luxury fragrances for both men and women. The brand has been offering premium scents for over 150 years, so when you buy one of their perfumes for women, you know it will be top quality.
If you're looking for a new signature scent or want to try something new but don't want to spend too much money on it, we recommend checking out this list of the top-rated Tiffany perfumes.
---
Tiffany & Co
Unleashing the Feminine Side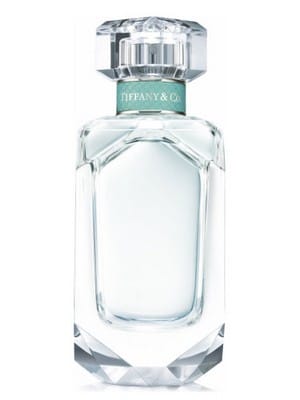 Tiffany & Co is 2017 a fragrance for women. The top notes are bergamot, lemon, and Mandarin orange; the middle notes are jasmine, mimosa flower, and tuberose; and the base notes are sandalwood, vanilla orchid, and musk.
This perfume is great for those who love floral scents that aren't too sweet or heavy on vanilla or musk (like many other popular perfumes). It's also perfect for anyone who loves citrusy fragrances because it has many citrus notes.
If you're looking for something fresh but still feminine or want something that will make people think of springtime, this is worth checking out.
---
Tiffany & Co Intense
Unnoticeably Spicy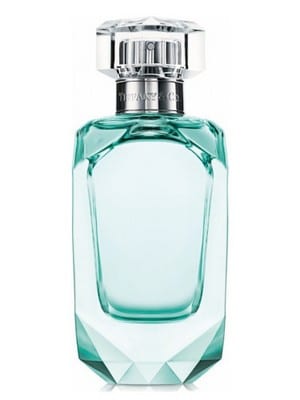 Tiffany & Co Intense is a fragrance worn by anyone who loves the notes of pear, pink pepper, and mandarin leaf. The scent was introduced in 2018 by Daniela Roche Andrier.
This fragrance is perfect for casual wear during the daytime or evening when you want to feel confident about yourself. The heart notes of this fragrance are composed of pink pepper and mandarin leaf, which gives it a warm and spicy feel.
It's light enough not to overpower your other scents but strong enough that people will notice what you are wearing when they get close enough to smell it.
---
Tiffany & Love For Her
Bravely Floral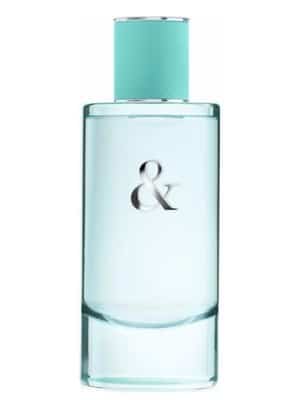 This fragrance by Honorine Blanc and Marie Salamagne is a fresh, fruity scent that's perfect for the summer months, and it's a great choice for women who love to wear floral notes.
It has notes of grapefruit, basil, and musk, and it smells like you're standing in your backyard with a big glass of lemonade (with a slice of lime). It is one of those perfumes that instantly transports you to somewhere else, like California or Italy.
If you're looking for something light and breezy but still sophisticated enough for special occasions like weddings or brunches with friends at brunch spots, this might be just right.
---
Tiffany & Co Rose Gold
The Perfect Night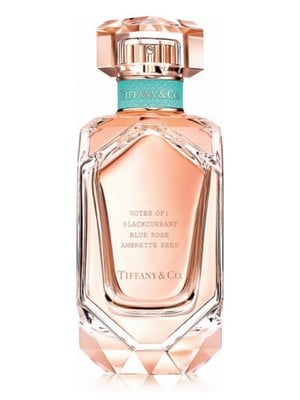 Tiffany & Co Rose Gold is a new perfume from the house of Jérôme Epinette. It was released in 2021 and described as an oriental floral fragrance with notes of black currant, blue rose, and vanilla.
With its heart notes and noticeable dry-down phase, Tiffany & Co Rose Gold is a deep and sensual perfume that will make heads turn when you wear it. It's perfect for summer nights with friends or dates with your significant other.
The brand created the scent for women who want to smell like high-class royalty. So if you're looking for something that smells expensive but isn't too heavy on your skin, this might be the right choice.
---
Tiffany
A Sweet Touch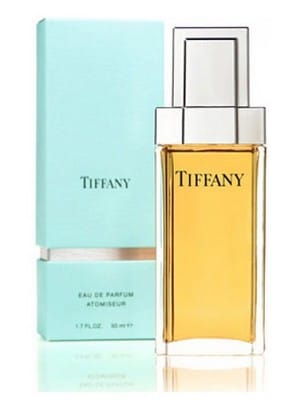 Tiffany is one of the oldest perfume brands in existence. It was created in 1987 by Francois Demachy and has since become a staple in any woman's perfume collection.
The signature fragrance for Tiffany is Black Currant and Mandarin Orange, which reviewers have described as sweet with a touch of citrus.
This feminine scent is ideal for casual wear but can also be worn during special occasions such as weddings or parties. In addition, it's great for daytime wear when you want something light that won't overpower other scents around you but still gives off an air of elegance and sophistication.
---
Tiffany & Co Sheer
Absolute Freshness
Tiffany & Co Sheer is a feminine fragrance that was introduced in 2019. It was created by Daniela (Roche) Andrier, who also composed the other Tiffany and Co perfumes listed above. The notes include mandarin leaf, black currant, and peach blossom.
The scent is recommended for daytime use during warm weather. It's not heavy enough to be worn at night or during cooler temperatures.
The fragrance is available in various forms, including a 1.0-ounce Eau de Parfum spray and a 3.4-ounce Eau de Parfum spray. Aside from its versatility, it's long-lasting and has moderate sillage, meaning it will last you all day and can be smelled by others around you.
---
Trueste
Uncompromised Floral Sensation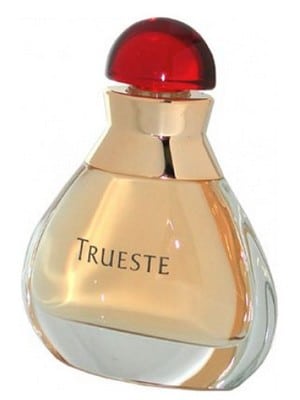 Trueste is a 1995 fragrance from the house of Tiffany & Co. It has notes of plum, rose, and jasmine. This perfume is ideal for women who love floral fragrances.
The scent opens up with a fruity accord, making it very feminine and sweet-smelling. The middle phase brings out more floral notes while maintaining its sweetness thanks to the jasmine ingredient, which gives off an almost creamy tone.
The drydown consists mostly of woody accords like sandalwood or cedarwood, which give off earthy tones, and vetiver grass which gives off freshness after wearing this perfume all day long without feeling tired.
---
Pure Tiffany
All-Natural Muskiness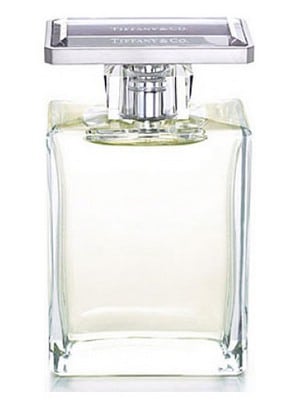 Pure Tiffany is a fragrance from 2003. It's a light, clean scent that anyone can wear. The top notes are bergamot and orange blossom, followed by middle notes of iris and jasmine. The base consists of sandalwood and amber wood.
The fragrance is appropriate for any occasion: work or play, daytime or nighttime; the choice is yours! It's also perfect for anyone who wants something simple but still elegant enough to make them feel special when they put it on each morning before heading out into the world, whether they have plans after work or not.
---
Tiffany Parfum
As Light As the Clouds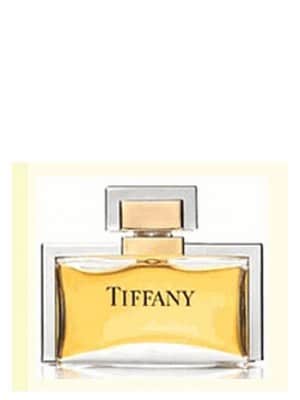 Francois Demachy created this perfume in 1987, which is still strong today. It is a light, fruity scent that can be worn by anyone looking for something floral but not too sweet.
African orange flower and ylang-ylang are its main notes. The African orange flower has notes of peach and apricot with a hint of the rose at the end; ylang-ylang is known for its sweet smell, similar to jasmine but less intense. Therefore, it is better suited for those who don't like heavy-handed scents.
Tiffany Parfum is great if you want something feminine but not too girly-. It's perfect if your signature style includes bold colors and patterns.
---
Tiffany & Co Wild Iris
Prowling Through the Fields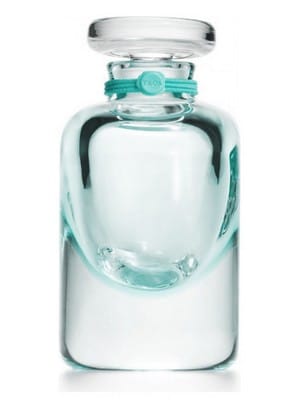 This perfume is one of the newest on this list, released in 2021. It was created by Daniela (Roche) Andrier, who also worked on other well-known fragrances. The idea behind this perfume is to capture the scent of a wildflower field, and it does that well.
It has notes of orange blossom and iris, which brings together a floral bouquet with an earthy edge. The fragrance is warm and comforting with its blend of citrusy and floral notes, which results in an earthy scent that's perfect for springtime wear.
If you're looking for a perfume that can be worn year-round but feels like it belongs in springtime (or even summer), look no further than this one.
---
Tiffany & Co Limited Edition
A Must-Try for All Ages
Tiffany & Co Limited Edition is a fragrance created by Daniela (Roche) Andrier, who has been the nose behind some of the most popular fragrances over the past few decades.
This fruity floral perfume will make your heart skip a beat, but it's not just for young ladies. Thanks to its sophisticated and elegant notes, you can wear this perfume regardless of age.
The notes include mandarin orange and iris, which gives off an elegant vibe that anyone can wear. This is worth checking out if you're looking for something fresh yet sophisticated.
---
Sheer Tiffany
Bright & Elegant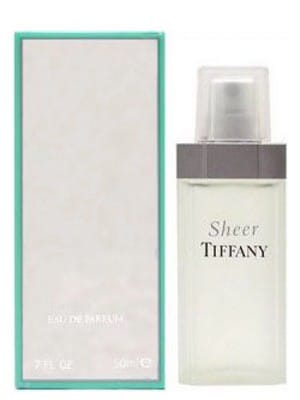 Sheer Tiffany is a floral perfume from 1999. It has orange and tangerine notes, making it ideal for summertime wear. The scent has been described as "bright and carefree," perfect for any occasion where you want to feel relaxed yet still feminine.
The most noticeable aspect of this perfume is its lightness; it's easy on your skin and doesn't linger long after application – the perfect combination for those who don't want their fragrance overwhelming anyone around them.
This is a perfect choice if you want something fun and flirty. The floral notes are subtle, but they're there. The citrus notes give the perfume a fresh scent that will help you feel energized without being too overpowering.