New York-born and raised John Vincent Camuto had a singular yet strange vision when he became one of the premier shoe designers in America. He started designing shoes in 1960 and worked hard with Jerome Fisher to create the popular brand Nine West. They created a lineup of comfortable and affordable shoes which appealed to their clientele.
Camuto started his own company in 2001 and found success steadily and swiftly. His company dabbled in several things and released different product collaborations with Tory Burch, Jessica Simpson, and Lucky Brand Jeans, among others. As a result, the company expanded its reach and released its first fragrances in 2011. Their fragrance line now has 22 scents that appeal to different genders.
Camuto is known for creating fragrances that evoke a sense of royalty, as his scents all come with an Italian hometown crest, making them easily identifiable and uniquely classy. In addition, his scents combine top-quality ingredients to evoke confidence, sensuality, and allure.
---
Vince Camuto EDT
Classic & Versatile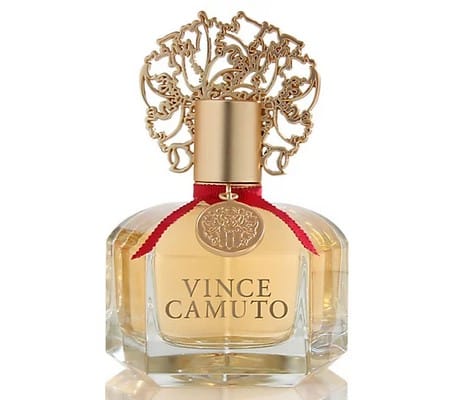 Vince Camuto's namesake scent was crafted by Harry Fremont and released in 2012. It was billed as a year-round fragrance suitable for various occasions. One of the line's most popular scents, it underscores Camuto's quest for perfection.
The refreshingly spicy scent of ground black peppers and bergamot open up the fragrance and appeals to anyone who catches a whiff of it. Then, it morphs into an intoxicating blend of lavender, leather, and nutmeg before the sultry and silky base notes of vetiver, patchouli, musk, and other woody undertones finish the fragrance.
It is best for fall and winter as the scent lingers and appeals to whoever smells it.
---
Vince Camuto Terra EDT
Terrific All-Around Scent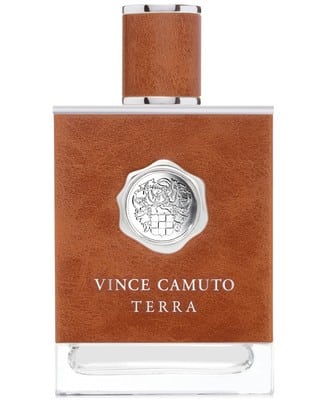 Anyone who catches a sniff of Vince Camuto Terra immediately understands the awesome vibe it gives off as a strong, energetic fragrance. It was launched in 2017 as part of Camuto's masculine line. The bottle underscores the scent's versatility and rich undertones.
Terra immediately draws attention with a blend of bergamot, Mandarin orange, and grapefruit. The spicy scent of rhubarb, the crisp fragrance of sandalwood, and hints of geranium appeal to the senses. After a while, the lusciousness of vanilla, tonka bean, and wood notes come through to cap off the scent.
It's terrific for year-round use as the scent is long-lasting and energizing enough.
---
Solare
Long-Lasting Sophistication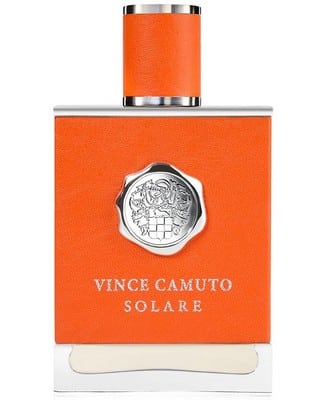 Vince Camuto Solare was introduced in 2015 and described as a refreshingly oriental fragrance. Claude Dir developed and crafted the long-lasting scent housed in a clear bottle with orange accents, which underscored the cologne's vibrant nature.
Refreshingly beautiful Mandarin orange opens the fragrance, which alludes to the fragrance's zest. Spicy and sexy notes of cardamom and pimento continue to enthrall the senses before the relaxing, and smooth hints of musk and cashmere wood evoke a familiar and comforting warmth.
Solare is perfect for spring and summer, as the energetic vibe reinvigorates anyone who catches a whiff of the fragrance.
---
Vince Camuto Homme EDT
Refreshingly Manly Scent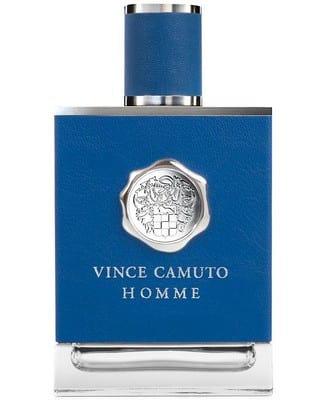 Any man confident enough to set trends deserves to spray on Vince Camuto Homme. A fragrance crafted by Steve DeMercado and released in 2014, the scent was aimed at the younger generation with its beautiful blend of ingredients.
Homme begins with refreshing smells of lemon, gin, and woodsy notes, which invigorates and seduces the senses. Next, the heart of sultry lavender, juniper berries, fennel, and cypress evoke a fresh foresty vibe before the scent settles into a balanced blend of musk, artemisia, birch, and cedar.
Use Homme during daytime activities, especially during the spring and summer, as the scent evokes great memories.
---
Eterno Vince Camuto Eau De Toilette Spray
Confidently Bold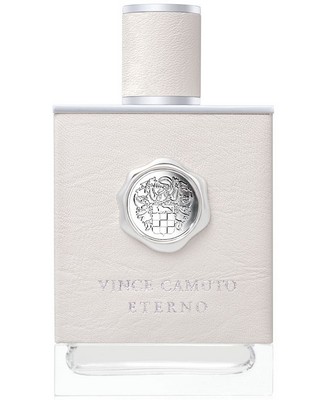 Eterno was launched in 2016 and became an instant classic with the target audience because of its bold, masculine scent. Housed in the brand's iconic glass flacon, it underscored the scent's elegance and refreshing boldness.
The scent begins with a terrific Mediterranean-inspired blend of citruses and mint, which open the senses. The middle notes are composed of the refined blend of Bourbon peppers and saffron, while the base notes of patchouli and cedar evoke refinement and warmth.
Eterno is perfect for daily use, especially during the spring, as the fragrance instills confidence and helps the wearer feel emboldened with its strong sillage and longevity.
---
Vince Camuto Oud
Pleasantly Seductive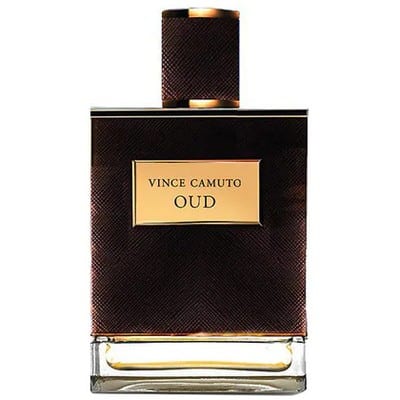 Vince Camuto captured smoky sensuality when they released Oud in 2016. Their audience loved the bold yet familiar leather fragrance that brought back memories of warm nights. Oud's complex composition made it a popular choice.
Oud starts with a refreshingly spicy scent filled with hints of Davana, Spanish saffron, nutmeg, and rum. It then morphs into heart notes dominated by fragrant agarwood, cedar, patchouli, and musk. Finally, base notes of amber, leather, and sandalwood round out the scent with their robust and clean tones.
Oud is great for the fall as a spray can last from day to night, evoking a sense of mystery and seduction.
---
Terra Extreme Eau de Parfum
Unmistakably Strong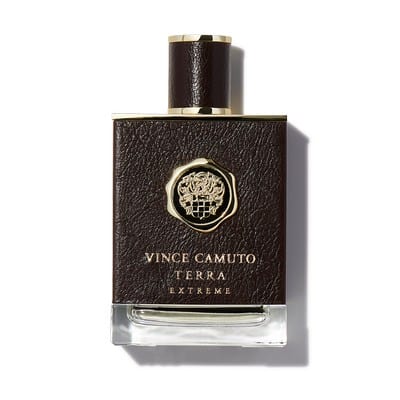 Men who loved a citrusy-spicy blend of scents rejoiced at the launch of Terra Extreme in 2020 as Vince Camuto's fragrance captured the essence of fresh masculinity in a bottle. It promised a terrific blend of top-notch ingredients and delivered great results.
Terra Extreme opens with a sultry blend of cinnamon, bergamot, grapefruit, and mandarin orange, which teases and appeals to the senses. The heart notes of smoky rum combine nicely with geranium and orange blossoms before the warm base notes of vanilla, tonka bean, and sandalwood round out the scent.
Great for the fall season, as the fragrance lasts long and has a good drydown.
---
Vince Camuto Virtu Eau de Toilette
Overloaded Freshness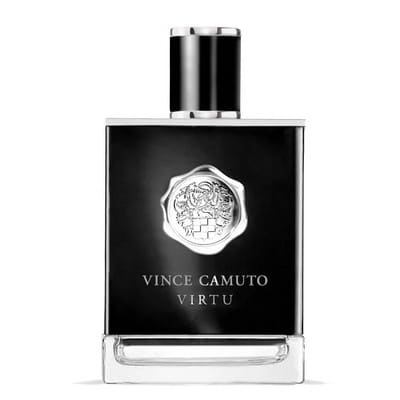 Vince Camuto crafted and released Virtu in 2018, and it immediately appealed to men who wished to exude confidence, sexiness, and style. They packaged the fragrance in a sleek bottle with black accents, underscoring its rich and sexy undertones.
Exotic and spicy Turkish cardamom, peppers, and fresh papyrus make up the top notes, while hints of birch, tree moss, and Haitian vetiver elicit memories of walks on a sunny day. Finally, the base notes of silky musk, sandalwood, warm cedar, and Tuscan leather evoke a familiar and comforting warmth to round out the scent.
The versatile fragrance is great for the winter, spring, and fall seasons.