Vera Wang started working for Ralph Lauren for a few years before venturing into her fashion line at 40. Known for her exquisite wedding dresses, Vera Wang launched a boutique at New York's Carlyle Hotel in 1990.
In 2002, Vera Wang released her first trademark fragrance for ladies. In 2004, a similar fragrance for males hit the market. To name just two of Wang's scents, Sheer Veil and Bouquet both center on a wedding motif. Princess, created by Wang in 2006 for the young female market, has proven to be the most successful of his fragrances to date, spawning a whole line of equally lucrative spinoffs.
Although Vera Wang has made fragrances suitable for any season and occasion, the perfumes she makes are primarily marketed toward brides. Known for her beautiful wedding dresses, fragrances by Vera Wang are as beautiful as the dresses she creates.
---
Vera Wang Eau de Parfum
Best for Casual & Formal Events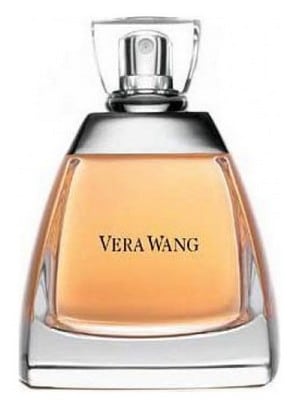 This is Vera Wang's debut fragrance for women. It was developed by Jean-Claude Delville and Harry Fremont and released in 2002.
The scent opens with balanced Mandarin flowers and cleaver. Its essence is the delicate, subtle quality of lily, gardenia, and iris notes, a lovely combination that expresses femininity and grace. Soft sandalwood tones persist after application, with occasional Mandarin orange undertones. Gardenia and Bulgarian rose constitute the heart, while musk and Stephanotis make up the base notes.
Due to its delicate floral smell mix, it complements both casual and formal clothes.
---
Embrace Rose Buds and Vanilla
Modern & Sophisticated Floral Scent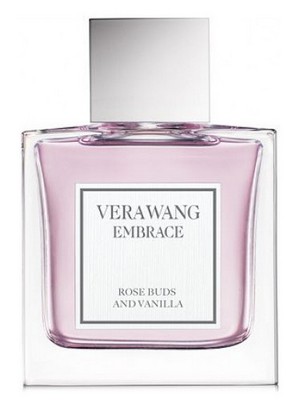 Released in 2015, Embrace Rose Buds and Vanilla by Vera Wang is an amber floral fragrance for ladies. This elixir's floral-sweet fragrance was created by perfumer Natasha Côté.
The top notes of rosebud, Mandarin orange, and Damask rose impart a rose-like fragrance. It becomes floral as the middle notes of cyclamen, blue iris, and magnolia develop. During the dry-down, vanilla is most dominant, along with musk and sandalwood as base notes.
After a morning shower, a spritz of this eau de toilette envelops you in the sweetest flowery aroma that makes a lasting impact wherever you go.
---
Bouquet
Signature Spring & Summer Scent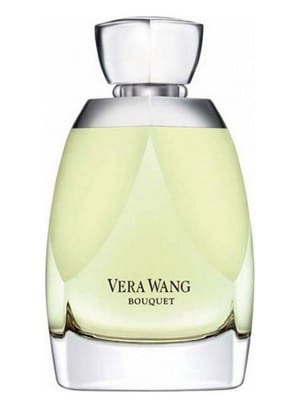 Bouquet by Vera Wang is a floral scent for women that was introduced in 2008. Master perfumer Loc Dong is the nose behind this timeless fragrance.
The fragrance contains bergamot from Sicily, black currant leaf, and dew drops. Honeysuckle and white narcissus make the heart, while musk, lavender accords, white iris root, and Moroccan cedarwood provide the base. Overall, the mix of these notes accounts for its distinctive aroma, which smells exactly as its name suggests: like a bouquet of flowers.
It's a clean, unsweet floral scent that works well for spring and summer trips.
---
Princess
Magical & Mystical Scent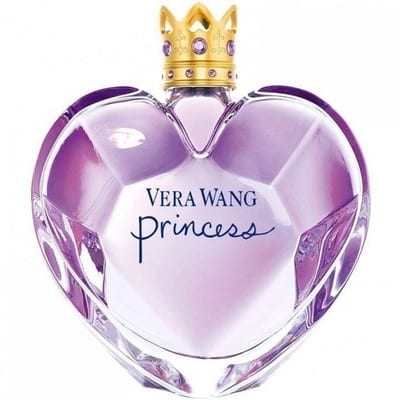 In 2008, Vera Wang released a new floral amber fragrance for her line of perfumes called Princess. Ilias Ermenidis and Harry Fremont are the noses behind the elixir of magic.
Princess' top notes, which include aquatic undertones, clear and sharp notes of apple, water lily, apple, apricot, and freshly sweet Mandarin, bring out youthful vibes. Heart notes include tiaré flower, exotic guava, tuberose, and a dash of dark chocolate. The foundation has traces of powdered wood, vanilla, and amber.
Feeling fresh and feminine, like a princess, is within your reach, thanks to the magical powers of this perfume.
---
Anniversary
Perfect Scent All Year Round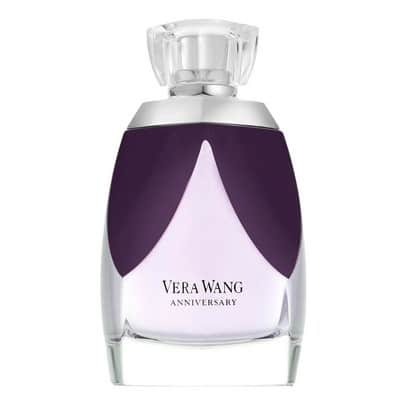 In 2010, Vera Wang released another fragrance that combined floral notes with wood and musk. The name "Anniversary" celebrates the fact that her refined creations have been making their way into the world for twenty years.
Some of the most prominent scents in this bouquet include orange oil and bergamot. This fragrance's heart is made up of gardenia and white rose petals. The dry base lingers with the scent of orris and musk, with warm undertones of amber.
This perfume's flowery and musky notes make it a versatile choice for any time of the year.
---
Sheer Veil
Best for Sunday Outings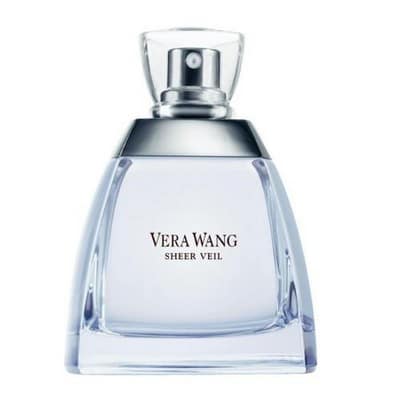 Sheer Veil is part of a limited-edition fragrance launched by Vera Wang in 2005. It was marketed as a floral fragrance that would entice everyone.
Aromatic and flowery top notes like lavender and rose usher in the whole spectrum of sensations and aromas that make up Sheer Veil. Rose and violet combine to create the middle floral notes, while gardenia, lily, and Stephanotis provide a clean scent for the dry-down. The gardenia, dewy violets, champagne rose, creamy lavender, and white lilies in this perfume create a magnificent explosion of springtime fragrance.
Sheer Veil is ideal for a quick mist behind the ears before a spontaneous, romantic day out.
---
Lovestruck
For Fruit Lovers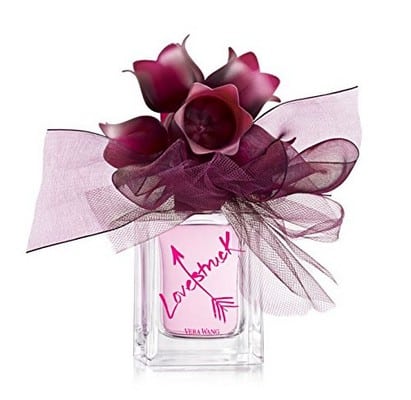 Young at heart yet timeless in design, Lovestruck is a glittering, irresistible fragrance. It was sparked by imagining Romeo and Juliet in the present day.
The opening scent of Lovestruck is characterized by the exotic richness of guava blended with the tangy sweetness of Mandarin orange. Tuberose and Lotus flowers, both with their rich, sweet floral-fruity scents, blossom in the middle notes. The base of this perfume is a stunning union of musk and wood that lingers long after application.
It is perfect to wear during romantic dates and casual occasions, as the scent of orange and guava plays a perfect role in elevating the mood.
---
Look
The Garden Scent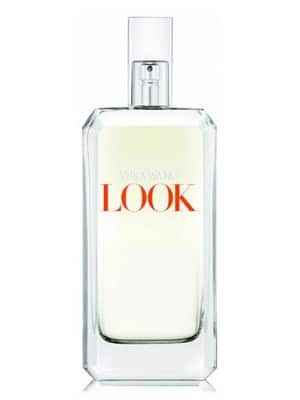 Vera Wang's chypre-floral fragrance Look was released in November 2008 in collaboration with the Coty fragrance house.
Look begins with a pleasant rush of moist, crisp foliage. Sunkissed litchi and Mandarin tone down the green apple's natural tartness. The first burst of fruitiness fades after a while and is replaced by the calm floral core of lily, jasmine, and other white flowers. The initial clean scent remains, but now the perfume's flowery notes dominate.
This scent is suitable for work, summer festivities, and casual spring activities. The fresh and relaxing scent can genuinely elevate your experience.
---
Truly Pink
The Best Floral Scent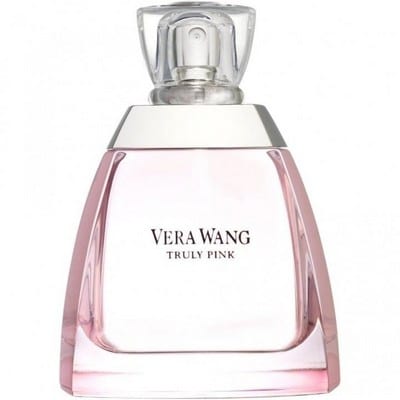 Truly Pink is the 5th fragrance released by Vera Wang in 2007 and is one of the most used fragrances for brides.
It opens with fruity and flowery notes of apricot and litchi, while white freesia serves as a prominent middle note floral accent. Peony, pink rose, and lily make up the heart notes, while iris and lily of the valley woodsy tones make up the base notes. Iris also adds a velvety finish that stops short of powderiness to the otherwise creamy, light, and clean foundation.
The clean aroma of Truly Pink is the perfect complement to everyday looks.