Donna Karan is a fashion icon and an innovative designer. She is renowned for her easy-to-wear clothing lines, as well as her equally easy-to-wear fragrances. In 1994, DKNY introduced its first men's DK Men.
DKNY fragrances capture the dynamic and brilliant spirit of city life. All its men's colognes are bright and energetic, with unique combinations tailored to make something special. Different notes are used in each men's cologne, from woody scents to fruity florals, to create an unforgettable scent that can be worn day and night.
Donna Karan's scents have greatly impacted the world of fragrances over the past three decades. Her unique combinations have allowed modern men to express themselves through scent and evoke powerful emotions when wearing these fragrances. She has crafted scents for both day and night, which is not often seen with other brands' perfumes, allowing men to choose the right scent for any occasion.
---
DK
Epitome of Discreet Luxury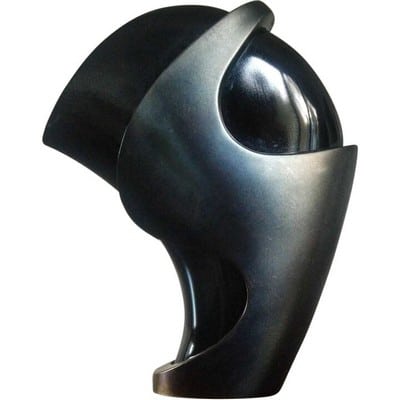 Launched in 1994 and created by IFF and Jean Claude Delville, DK is truly a perfume masterpiece.
It has a dry, cold opening that transitions into masculine nuances such as leather and almond, with hints of cherry pip throughout. The top notes have citrus, juniper, and pineapple, while the heart brings in aromas like amber and almond. Its base features an unusual mix not present in any other scent to this day.
With moderate sillage and a longevity of seven to eight hours, DK is best suited for daytime use as it projects softly yet intangibly catches the senses of those around you.
---
DK Men Unleaded
Nice Fresh Suede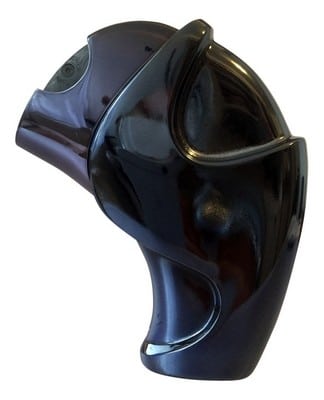 DK Men Unleaded was launched in 1995, and with the arrival of this cologne, the world of fragrances underwent a futuristic shift.
Featuring an aromatic fougere, it opens with a refreshing note of basil leaves, cardamom, and some citruses that give off a leathery nuance on the first spray. At its heart are boozy tobacco notes heightened by basil and clary sage and cardamom for extra spice. Hints of sweet cherry tobacco, popular around the new millennium, complement this.
DK Men Unleaded is rounded off with dusty cedar and oakmoss undertones to create a fragrance for evening occasions.
---
DKNY Men 2009
Signature-Scent Worthy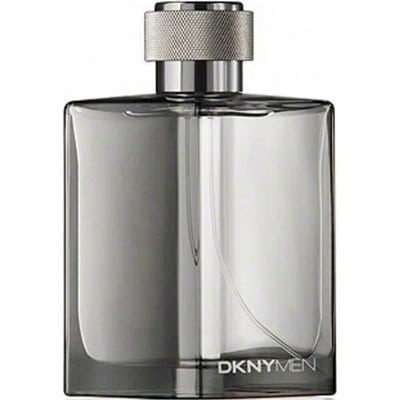 DKNY Men arrived on the market in March 2009 as a sophisticated and energetic woody-aromatic fragrance. Alberto Morillas and Harry Fremont created the perfume.
The medley bergamot, mandarin, juniper, and clary sage top notes create a spicy yet refreshing scent. Cardamom, moist jasmine, violet leaves, and white pepper make up the heart of this cologne, while its base consists of cedar, iris, patchouli, sandalwood, and vetiver.
As a result of this unique blend of ingredients, DKNY Men is ideal for year-round wear that projects for up to two hours and has a long life of up to seven hours.
---
Be Delicious Men
Spicy Green Incense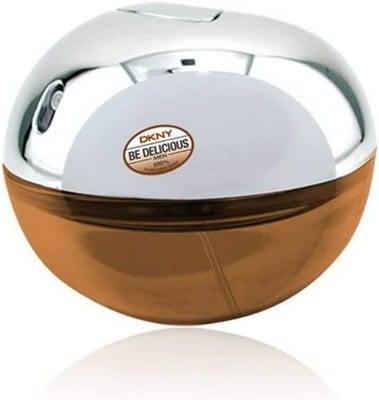 DKNY Be Delicious Men is a fragrance created by Olivier Gillotin and Pierre Negrin and released in 2004. It features an expertly crafted blend of fresh, aquatic, and sweet aromas, resulting in a scent with a retro vibe that doesn't feel dated.
The top notes offer a crisp citrus burst before mellowing into something akin to a cup of coffee. Men describe it as delicious with its complex mix of zesty grapefruit and green apple accented with juniper berries.
The sillage and projection are moderate yet dense, offering an intriguing blend of top elements throughout the lifespan of the scent.
---
Be Delicious Picnic In The Park For Men
Sharp and Zesty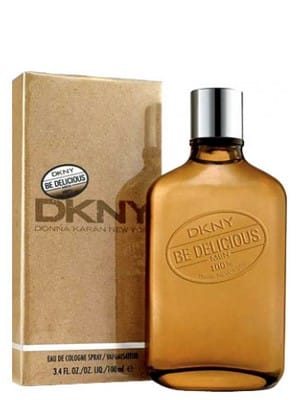 DKNY Be Delicious Picnic In The Park for Men by Donna Karan is a refreshing fragrance that celebrates the spirit of a summertime picnic.
Brimming with bright notes of grapefruit, juniper berries, and green apple, it expertly captures the enthusiasm of a sunny day in the park. Coffee Granita adds complexity to the scent, while ocean mist mellows out the effects of pomarose apple and jasmine.
Its unique composition is contained in a classic brown bottle, evoking days spent outdoors enjoying nature's bounty. Delightfully versatile, this exhilarating scent is the perfect way for men to escape everyday stresses and make every moment vibrant.
---
DKNY Be Delicious Red Art Men
Apple Sweetness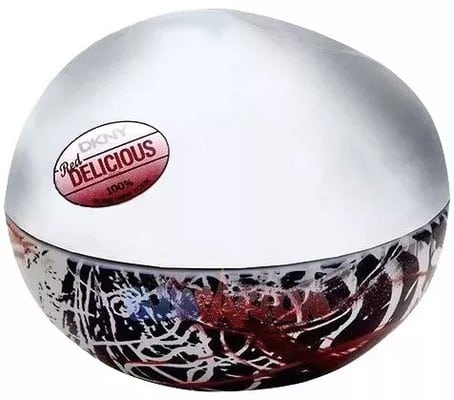 DKNY Be Delicious Red Art Men was launched in 2008 and has achieved incredible success and longevity since its release.
It is a highly sensual and warm scent that brings together sparkling energy and an unbridled passion for life. Composed of top notes including crisp green apple, jasmine, patchouli, and sea, complemented by woody undertones in its heart and base note of fruit accord, it is sure to entice those daring fans of artistic expression.
Be Delicious Red Art Men is a truly masculine scent that is perfect for any modern man who loves to make a statement with his lifestyle choices.
---
DKNY Men
Urban Freshness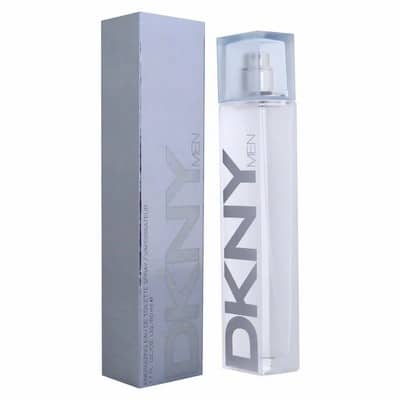 DKNY Men was launched in 2000, with IFF being the creator of its luxurious fragrance.
Its top notes consist of ginger and Mandarin orange, joined in the middle by ivy and juniper and finished with maple and sandalwood as the base notes. DKNY Men is perfectly suited for those looking for a masculine freshness that is not overpowering. Its orange note brings a unique aroma and strong performance, making it ideal for the office environment.
DKNY Men's complexity is evident when it dries down to the woody yet slightly citrus scent that makes it unlike any other fragrance on the market.
---
DKNY Men Summer 2011
Fresh & Peppery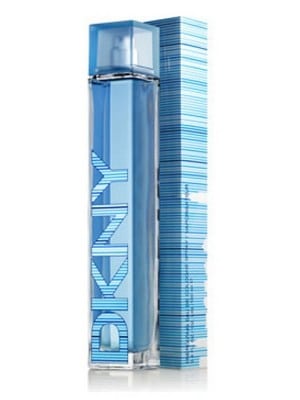 DKNY Men Summer 2011 pays homage to New York City's joyous summer atmosphere.
This light perfume captures the feeling of cycling through Central Park in the sunshine and enjoying al fresco drinks by the Hudson River. The vibrant top notes of lime, white pepper, and ginger represent the bright colors that characterize the city during summer. The heart notes of pomegranate, oolong tea, geranium, and carrot juice capture a sense of relaxation.
Finally, the base notes include vetiver, oakmoss, orris root, and ambergris for a woody scent that serves as a warm reminder of an unforgettable summer spent in New York.
---
DKNY Men Summer 2012
Delicious Citrus Fragrance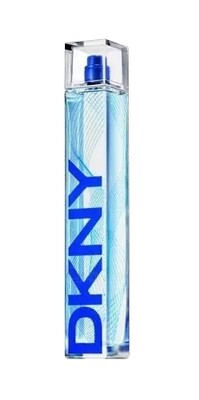 Donna Karan's DKNY Men Summer 2012 will transport wearers to the captivating energy of the metropolis with its unique blend of vibrant and exotic notes.
The top notes of grapefruit, white pepper, and yuzu provide a fresh and energizing aroma that gives way to a captivating blend of geranium, elemi, and sea moss. Finally, at the base lies an intriguing combination of labdanum, vetiver, and cedar, creating an unmistakably evocative summer experience in New York.
With its citrusy blast at the top and warming wood tones in the heart, DKNY Men Summer 2012 provides masculine confidence perfect for summer days.
---
Fuel For Men
Magical Perfume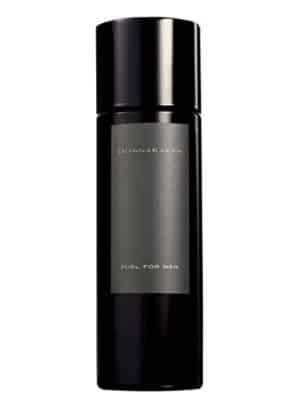 Fuel for Men is an interesting interpretation of the classic DK for Men from 1994, offering a distinctive blend of spices, exotic woods, and sensual musk.
It has a bold opening with heavy notes of fuel and pineapple balanced out by sweeter elements. As it transitions into its middle notes, the fragrance takes on a comforting amber tone. A melding of powdery musk and sandalwood gives a lasting freshness at the base.
The drydown carries a hint of incense, making the notes increasingly woody and balsamic. This mature yet ultra-modern fragrance truly oozes sophistication, effectively appealing to men who enjoy sweet fragrances.
---
DKNY Love From New York For Men
Clean Citrus Scent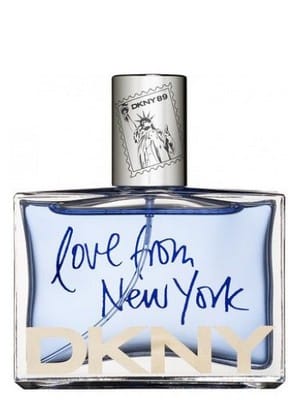 DKNY Love From New York For Men is a distinctly masculine fragrance that captures the spirit of New York City.
Crafted from an inspired blend of citrus, cardamom, and spice, it opens with a generous burst of energy before enveloping the senses in water lily, freesia, magnolia, black currant, and white lily. Perfect for the modern man with a confident and fun-loving spirit, this innovative scent was presented in a pair with an edition for women in May 2009.
Capturing all that is classic yet contemporary about Manhattan's skyline, Love from New York for Men is an unforgettable experience.
---
DKNY Red Delicious Men
Apple Liquor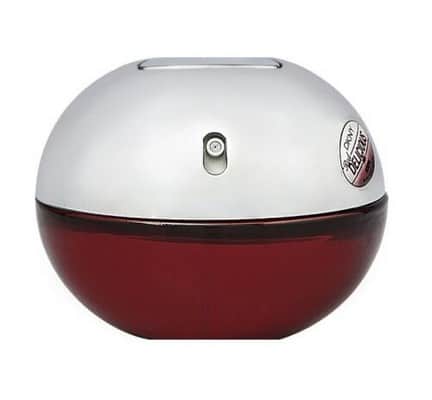 DKNY Red Delicious Men is a limited-edition fragrance released in 2006.
Inspired by the bustling energy of New York City, this unique cologne features top notes of bergamot and cardamom, tangerine, oxygen, brandy, and rum. At its center are saffron, coffee, apple liqueur, and orchid, while its base notes include sandalwood and vanilla with woodsy accords and moss.
The bottle embodies this metropolis synonymous with ambition and success. These earthy yet sweet notes create a spicy but warm scent reminiscent of a boozy apple pie, perfect for the winter months when you're looking for something comfortable yet charismatic.