Giorgio Armani is an Italian fashion designer who built his empire in 1975. He has since ventured into making ready-to-wear essentials for men and women, not just in his home country but expanding to the United States of America by 1979. As the label started to come to the forefront of fashion, it also focused on cosmetics and perfumes with the same brand of elegant simplicity and sophistication through a partnership agreement with L'Oréal.
Armani released its first scent in 1981, Giorgio by Giorgio Beverly Hills, followed by a chypre perfume for women called Armani in 1982. Although it has since been discontinued, Armani was one of the most successful perfumes of its stead. In 1984, Armani released its first fragrance made for men: Armani Eau Pour Homme.
Armani has several refined essences that help enhance the masculine nuance. Below are some of the most remarkable men's colognes worth investing in.
---
Armani Eau Pour Homme
Improved Classic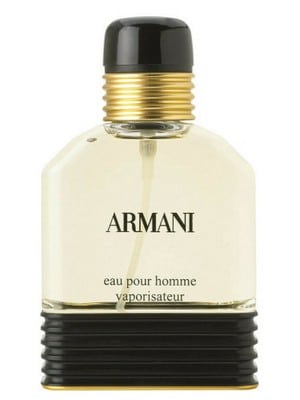 The first Armani scent for men by Roger Pellegrino gets a makeover almost 30 years after its release.
The new Armani Eau Pour Homme launched in 2013 may have the same citrus aromatic fragrance, but it is definitely better, including its updated bottle design. It also has a more unique and elegant fragrance, adapted from bergamot, mandarin orange, basil, cloves, nutmeg, sandalwood, and oakmoss notes.
Like its original version, Armani Eau Pour Homme is a classic scent, ideal for everyday wear, whether you are coming to the office or going on an adventure. It also has a nocturnal spinoff, Eau de Nuit.
---
Emporio Armani Stronger With You Intensely
Warm, Fresh & Romantic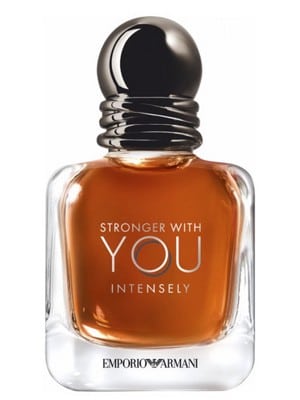 Judging from its label, you can tell how this 2019 fragrance makes for an irresistible pick for those who like a playful masculine aura.
Stronger With You Intensely is a sweet seductive scent of vanilla, toffee, and tonka bean. It takes some time before the sweetness wears off and the masculine aroma sets in, but when it does, it will give you an intense sensation like no other.
With its warmth, Stronger With You Intensely works effectively during the cool season. You can wear it from morning till nighttime and enjoy its smooth, edgy sensation.
---
Emporio Armani Diamonds
Woody Scent Jewel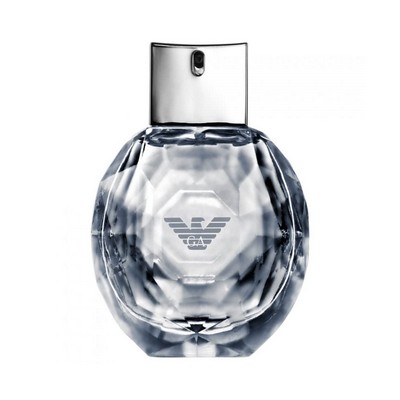 Armani started its Emporio duo in 2001, and Diamonds is one of its most remarkable He fragrances. The brand launched in 2008 under the stewardship of scent specialist Jacques Cavallier.
Diamonds hits right through the heart with its woody aromatic scent. The top notes of bergamot and guaiac wood lead the way, with the heart of amber wrapped up in a citrus and cacao combination. As it dries up, it hints of Sichuan pepper and cedar.
The aroma of Diamonds may be quite dry, but it remains fresh and light throughout, giving off good longevity, which makes it perfect for a daytime scent.
---
Armani Code Profumo
The Bad Boy Scent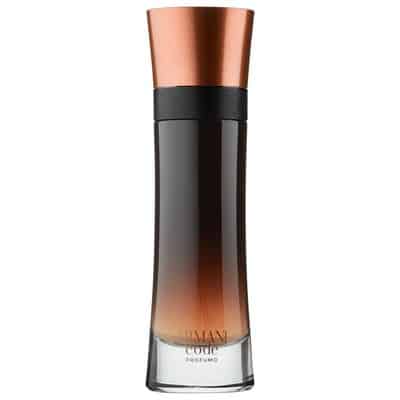 Here is a beastly performing cologne great for those who like wearing a mysterious, daring, and deeply seductive scent.
Profumo from the Armani Code collection is a 2016 release by perfumer Antoine Maisondieu. It's a spicy amber fragrance with top notes of green mandarin and cardamom, middle notes of lavender and nutmeg, and base notes of amber and leather.
With its bad boy image, Profumo is great for after-dark affairs, when going on dates or gracing casual events. It will draw attention with its supple leather scent laced with a citrusy, slightly sweet blend.
---
Armani Code Colonia
Bright & Bold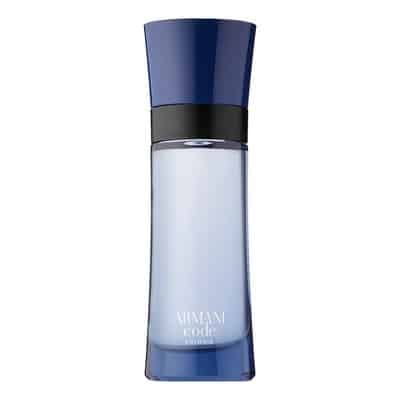 Armani Code Colonia is a 2017 release developed under the nose of Antoine Maisondieu. It features an attractive blend of bergamot, mandarin orange, pink pepper, sage, tonka bean, and heliotrope.
Colonia is bold, bright, and pleasant. It blooms with a floral, citrusy scent that is so versatile you can wear it anywhere and for any occasion. And you will love its sexy blue bottle that shows a bit of its style and character.
If you want to shine brightly, toss the regular men's cologne and pick this extraordinary scent that's easy to wear.
---
Armani Mania
Seductive Love Potion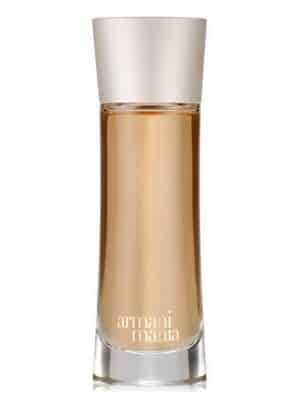 Armani Mania is the gold standard of seduction. This 2002 creation, developed by fragrance expert Francis Kurkdjian, is a woody, spicy scent featuring saffron, citrus leaves, cedar, and vetiver.
Armani Mania's sensuality is like no other. It is very masculine and modern, with a tinge of warmth and mysterious substance. It will help you assert your dominance as it creates a wild ambiance and develops nicely with musk and precious woods at its base.
It is perfect for enjoying a memorable date night and making heads turn as you walk by.
---
Acqua di Gio Profumo
Bestselling Armani Cologne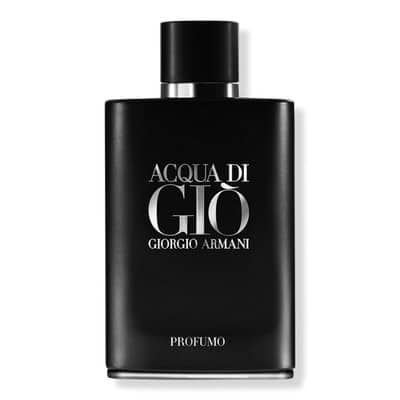 Acqua di Gio is one of the bestselling Armani collections, and right at the heart of this sophisticated collection is Profumo, a 2015 edition made by top perfumer Alberto Morillas.
Profumo has the same sophisticated marine scent characteristic of AdG but edgier, featuring the finest bergamot, rosemary, sage, patchouli, and incense notes. Thus, it's a great choice for daytime wear with its fresh sea elements.
But Profumo also has a rare enigmatic character, making it suitable for date nights. It is both cooling and dark, providing the best of both worlds with maximum longevity of eight hours.
---
Acqua di Gio Profondo
Summer Favorite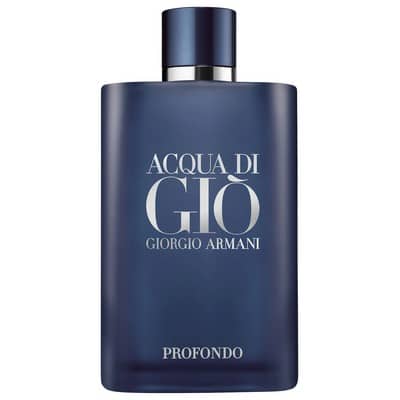 Alberto Morillas was the nose behind this significantly new Acqua di Gio release, which hit the market in 2020. It is one of the worthwhile investments for those who like aquatic fragrances with solid freshness and a kick of spice.
Profondo opens up with a citrusy blue vibe while rosemary and lavender blend at its heart. The blue-green impression bottled up in a sleek dark blue container offers a significant depth that will give you a higher intensity of freshness.
What's more, it's perfectly masculine without hinting at a smoky aroma, making it the best summer perfume for men.
---
Acqua Di Gio Absolu
Universally Appealing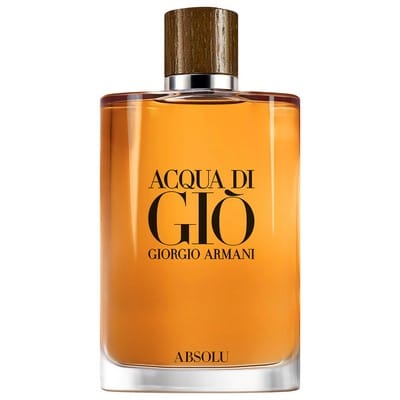 There are so many amazing things about the Aqua di Gio line that make it a top-performing collection for the Armani label, and Absolu is one of those. Developed under the nose of scent specialist Alberto Morillas and launched in 2018, this classic scent appeals to men of all ages.
Absolu helps exude a brand of sleek sexiness with its fantastic blend of bergamot and grapefruit, plus a hint of citrusy marine aromas. Lavender, geranium, and rosemary add a bit of spice, keeping this fragrance potion well-balanced.
It offers a significant confidence boost. People often choose it to make an extravagant impression on a first date.
---
Acqua Di Gio Absolu Instinct
Best Outdoor Scent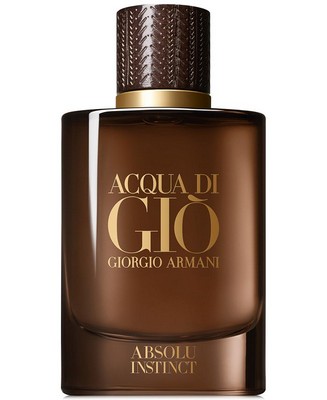 Wondering what to wear for your adventures outdoors? Acqua di Gio Absolu Instinct might just be what you are looking for.
It has a wonderful mix of marine and woody notes, offering a different level of sophistication that will give you the confidence to move around without being conscious. In addition, it develops really well, giving off a warmer, edgier aroma over the day.
If Absolu is the best pick for your first date, Absolu Instinct is perfect anytime you want to make a strong statement. It has a daring vibe but is far from being obnoxious.