It's rare to find a fragrance brand that encompasses the passion and desire to create and innovate the way Guerlain does. The Guerlain House has been creating hygiene products and fragrances for a mind-boggling 195 years (starting in 1828). Moreover, the French designs have focused on fragrances since the beginning, compared to many others that started with other luxury products.
The Guerlain House began with Pierre-François Pascal Guerlain, who utilized different notes for his fragrances. The Guerlain brand was also one of the very first to implement synthetic materials in fragrances, with Pierre's son Aimé Guerlain utilizing coumarin. The Guerlain House is so iconic that it was the official perfumer for many European courts.
Guerlain is a brand that strives for excellence and is as legendary a brand as they come. They are so iconic that the Guerlain boutique also acts as a museum.
---
Vetiver
Masculine & Elegant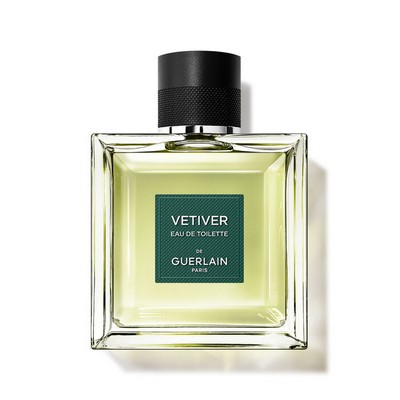 The best fragrance brands can take a single note and elevate it to perfection by utilizing many scents. Vetiver by Guerlain is one such cologne, released in 2000 and receiving critical acclaim for being a deceptively simple scent.
There is so much more to Vetiver by Guerlain than meets the eye. Of course, vetiver is the primary note, but there's so much more that elevates the scent – bergamot, tobacco, lemon, nutmeg, neroli, coriander, mandarin orange, pepper, carnation; the list goes on.
Vetiver by Guerlain is one of the brand's masterpieces and is a must for anyone looking for a masculine and elegant scent.
---
L'Homme Ideal
The Ideal Everyday Fragrance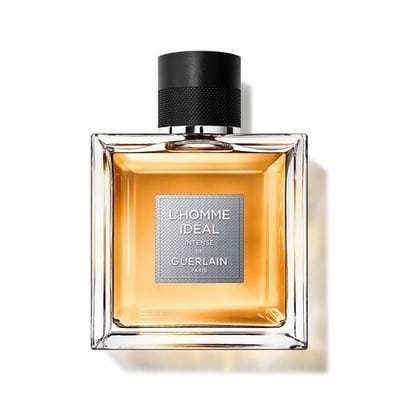 It's not easy to find the ideal scent that you can wear for everyday tasks. That's often not what fragrance brands are all about, but Guerlain is not an everyday brand. Instead, Guerlain sought to create the ideal brand for men, which resulted in L'Homme Ideal launching in 2014. It sees praise even to this day due to its complexity that never seems to overwhelm.
L'Homme Ideal has almond, tonka bean, citruses, orange blossom, and other notes to help elevate the overall scent.
While it is masculine, it is pleasant and never overwhelming, making it ideal for daily use.
---
Cuir Béluga
Celebrating Guerlain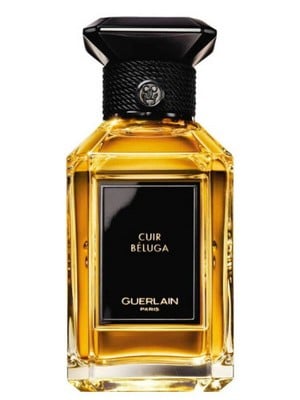 To celebrate the renovation and opening of La Maison Guerlain in Paris, the brand decided to launch three fragrances to celebrate the occasion. Cuir Béluga was one of the three fragrances and was lauded for its subtle fragrance of leather and vanilla.
Aside from the primary leather and vanilla notes, the fragrance includes immortelle, patchouli, heliotrope, tangerine, aldehydes, and amber. It's one of the more inspired fragrances of Guerlain and is worthy of being called a celebration of the brand.
As such, the best way to celebrate any grand event is by wearing Cuir Béluga.
---
Vol de Nuit
Romance of Aviation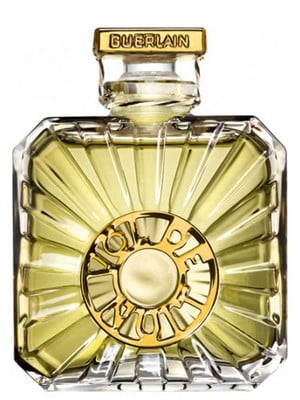 When it comes to fragrances concerning old and established brands such as Guerlain, you have stories of fragrances that act as a mirror to the past. In the case of Vol de Nuit, it was a fragrance launched in 1933 and was a scent to express the love of aviation. It was a time of high adventure and innovation.
As such, Vol de Nuit had an incredible complexity, including almost two dozen notes. From galbanum and narcissus to oak moss and aldehydes, the notes sing of a fragrance riding high off the start of aviation.
A classic, unforgettable fragrance for the adventurous.
---
Aqua Allegoria Limon Verde
Sweet & Intoxicating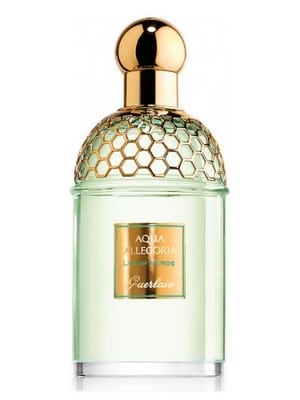 Guerlain has always been a brand capable of experimenting and utilizing many different scents. Launched in 2014 and devised by Thiery Wasser, the Aqua Allegoria Limon Verde mixes sweet and citrusy into an intoxicating composition. The fragrance was lauded as a guaranteed head-turner.
The reason for the success of Aqua Allegoria Limon Verde is the combination of notes, including lime, green notes, fig, sugar cane, tropical fruit, and tonka bean. It's a relatively simple concoction as far as Guerlain goes, which adds to its charm.
This fragrance is a top pick if you're looking for something sweet and intoxicating.
---
Aqua Allegoria Teazzurra
A Citrus Masterpiece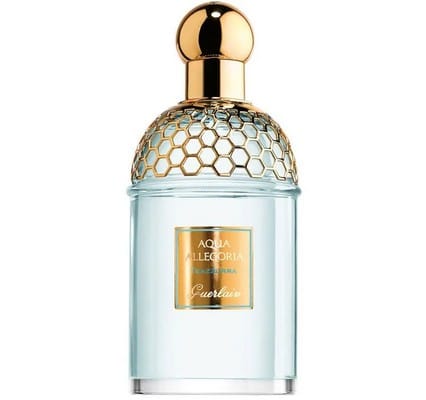 As a part of the Guerlain Aqua Allegoria lineup, the Teazzurra was launched in 2015 and was meant to express the full potential of a citrus fragrance. Utilizing citruses as the primary note, the Aqua Allegoria Teazzurra is a treat for the senses as it elevates citrus scents to the next level.
The notes of Aqua Allegoria Teazzurra include lemon, bergamot, yuzu, and grapefruit as the primary citrus scents. Such notes are elevated by green tea, chamomile, jasmine, musk, and vanilla.
The Aqua Allegoria Teazzurra is the ideal choice for those who love citrus fragrance compositions.
---
Habit Rouge Eau de Parfum
Woody Citrus Dreams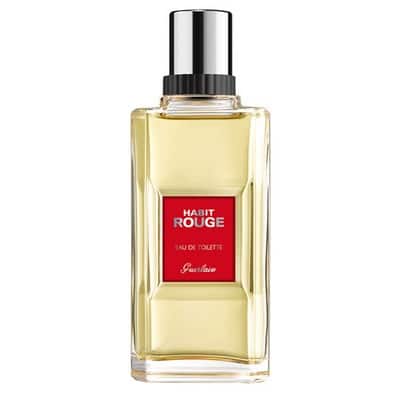 Launched in 1965, the Habit Rouge Eau de Parfum was one of the most popular fragrances of the year for men. It took note of what was popular for men at that time, and mixed the most well-known notes with more unorthodox combinations.
For example, the diverse composition includes lemon, bergamot, leather, vanilla, rose, sandalwood, orange, Brazilian redwood, and more. While it's a complex fragrance, it never loses sight of its primary notes.
The Habit Rouge Eau de Parfum is often considered an ideal scent for men, making it a good pick for every occasion.
---
Bois d'Armenie
Subtle & Woody Amber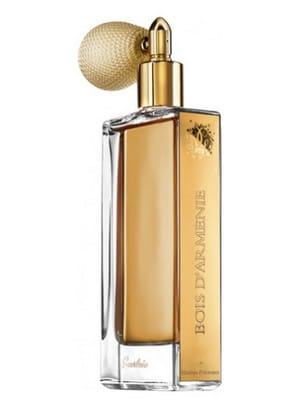 Those who want to experiment often go for Guerlain fragrances due to the unorthodox yet extremely successful combination of notes. The fragrances of Guerlain are highly sought after, with the Bois d'Armenie cologne being one of the most popular.
The reason for the popularity of this 2006 fragrance is due to a careful combination of sultry notes. These notes include iris, pink pepper, benzoin, guaiac wood, coriander, patchouli, white musk, and incense to round it out.
Alongside the base note of Copahu Balm, Bois d'Armenie serves as the top pick for those who love woody amber scents.
---
L'Homme Ideal Cool
Uplifting & Delightful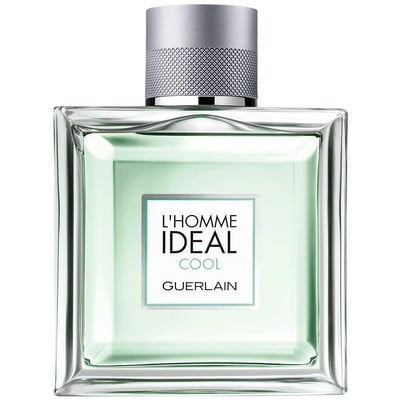 Guerlain is well-known for the L'Homme Ideal fragrance, and it was popular enough that the brand sought to recapture the magic with the 2019 launch of L'Homme Ideal Cool. As a flanker, it takes from the original scent while adding a unique, minty spin.
What makes L'Homme Ideal Cool so impressive is its ability to mix notes, including mint, bergamot, orange, anise, almond, neroli, and patchouli. Alongside the base note of Vetiver and the addition of water notes, L'Homme Ideal Cool is the ideal fragrance.
Perfectly refreshing as a fragrance for various outdoor events.
---
Aqua Allegoria Nerolia Bianca
Freshness Abound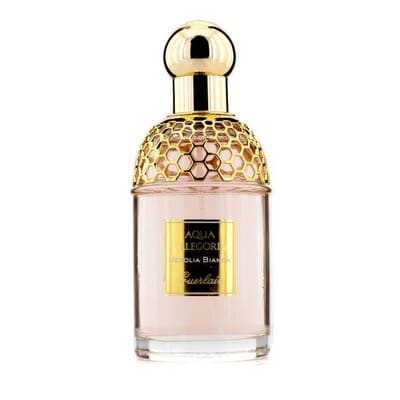 One of the fantastic things about Guerlain fragrances is how hard they work to capture the essence of their scents. For example, the Aqua Allegoria Nerolia Bianca is meant to reconstruct the very essence of the bitter orange tree.
The composition of the Aqua Allegoria Nerolia Bianca includes neroli, bitter orange, orange blossom, petitgrain, orange leaf, and of course, orange. It's a magnificent reconstruction of the bitter orange tree packed in a single fragrance.
Often considered a complete scent, the Aqua Allegoria Nerolia Bianca is a fantastic choice for those going out with other connoisseurs of fragrances. They'll undoubtedly notice.
---
Encens Mythique D'Orient
Frankincense Inspiration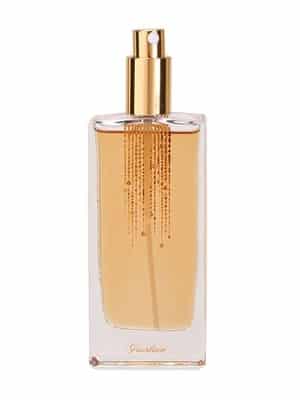 The Encens Mythique D'Orient was launched in 2012 and developed by Thierry Wasser. The prolific perfumer was heavily inspired by frankincense, which is why the combination of notes feels like an experimental scent with the distinct Guerlain style.
What makes the Encens Mythique D'Orient so special is its ability to produce what feels like an entirely new fragrance through a combination of unorthodox notes. It includes rose, aldehydes, saffron, pink pepper, patchouli, Vetiver, woody notes, incense, and ambergris to add depth.
Vivid and distinct, the Encens Mythique D'Orient is perfect for those looking to make a strong impression.
---
Vetiver Extreme
An Intense Follow-up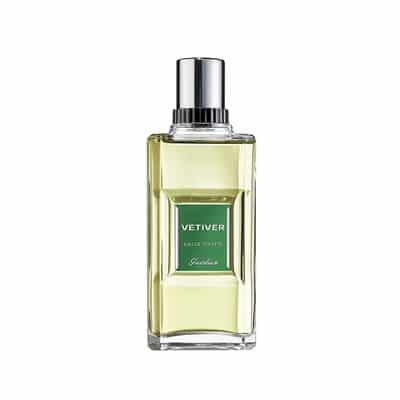 The Guerlain Vetiver was often considered one of the most marvelous fragrances in the company's history, eventually leading to the launch of Vetiver Extreme in 2007. The time gap between Vetiver and Vetiver Extreme is almost half a century.
There's no denying that Guerlain wanted to turn heads and impress with the Vetiver Extreme, which is why the combination of notes is so groundbreaking. Aside from vetiver, it also includes tarragon, artemisia, licorice, lemon, bergamot, pepper, nutmeg, cedar, tonka bean, and incense.
The classic Vetiver is elevated and gives a modern twist. A perfect scent for strong men.