A good-smelling man is the most attractive, but it's not always easy to find exactly what your nose and heart desire. Hugo Boss is a German brand that is known for its masculine scents. The company was founded in 1924 by Hugo Boss and has expanded to become one of the largest fashion houses in the world today.
Generally, Hugo Boss fragrances are characterized by a unique blend of floral, fruity, and woody notes that are sure to attract attention. Classics like the Number One and Hugo Boss Bottled are crowd pleasers, while the Boss Selection series offers more adventurous scents like Dark Blue and Deep Red.
Hugo Boss has been making great scents for men and women since 1924, so you can trust them to have some exciting blends already on hand for your next purchase. We've got some of their best scents below, so read up before browsing.
---
Boss Bottled
Uncompromised Sweetness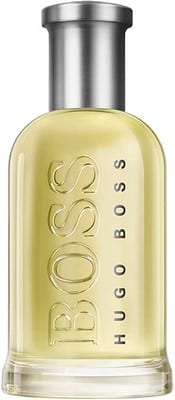 Boss Bottled is the gold standard of Hugo colognes. It was released in 1998 and created by Annick Menardo and Christian Dussoulier, two perfumers who've made a name for themselves, crafting scents for fashion houses like Chanel and Givenchy.
This cologne combines apple, plum, and pineapple notes to create an airy fragrance perfect for summer or spring use. Also, this combination gives off a fun and fruity vibe that's perfect for casual wear.
The fruity top notes are supported by a base of vanilla and tonka beans, which give the cologne a creamy, sweet finish. It also has hints of white musk to round out the scent.
---
Hugo
Setting the Class Standard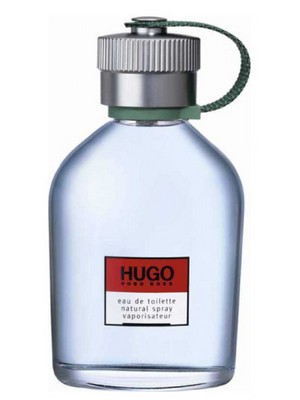 Hugo is the epitome of classic men's fragrances. It was launched in 1995 by Bob Aliano, who has been designing colognes for over 30 years. It has a fresh green apple and mint scent that's perfect for summer wear.
This fragrance is great for any man who wants a classic smell that will never go out of style but still have people complimenting them on their sweet-smelling cologne.
It's perfect for guys who want to wear cologne but don't want anything too overpowering or musky. This light and fresh scent will make you feel like you just stepped out of the shower.
---
Boss Bottled Intense
Intensely Fresh & Fruity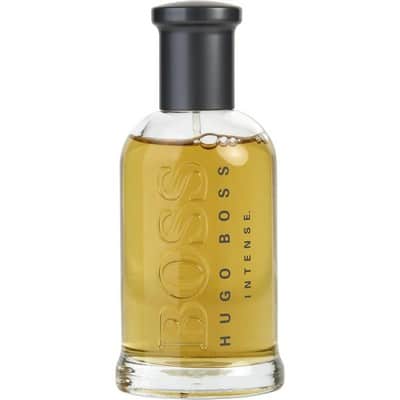 Boss Bottled Intense was launched in 2016. It's considered a more mature scent that can be worn in the evening or day, depending on your mood.
This fragrance blends apple, orange blossom, sandalwood, and tonka beans. This is a great option if you're looking for something that's not too overpowering but still has some depth to it that makes it more than just a typical cologne.
In addition, it's a great option for anyone that wants to experiment with a more intense fragrance without going overboard on the citrus. So, get this one if you're looking for something that's not too intense but still has a little depth.
---
Boss Bottled Night
Nocturnal Dreams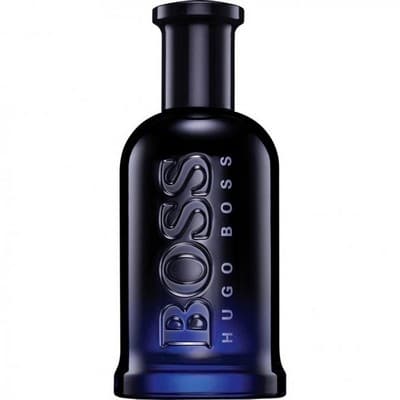 Boss Bottled Night is a fragrance launched in 2010 by Hugo Boss. It's a woody, spicy cologne with notes of lavender and birch, which is perfect for those who are going on a date night.
If you love the smell of lavender, then this cologne will be perfect for you. It's best for romantic evenings or dates because it can make you feel sexy and confident.
This fragrance is for men who want to smell good all day long but don't want to use strong fragrances that overpower others. The addition of lavender and birch makes it a very light, aromatic cologne perfect for everyday use.
---
Boss The Scent
For the Daring Man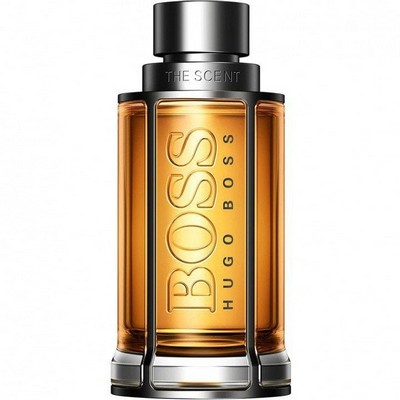 Boss The Scent is a masculine, oriental scent that takes inspiration from the Boss line of colognes. It was created in 2015 by Bruno Jovanovic and Pascal Gaurin, both known for their work with Hugo Boss fragrances.
Boss The Scent has notes of ginger and Mandarin orange at its heart, which gives it a refreshing and sharp edge. This scent will appeal to men who want something bold and distinctive that won't be forgotten.
If you are a man who is looking for something unique, distinctive, and bold, then Boss The Scent is a great choice. You'll be sure to stand out from the crowd with this masculine oriental scent.
---
Boss in Motion
Well-Rounded Zestiness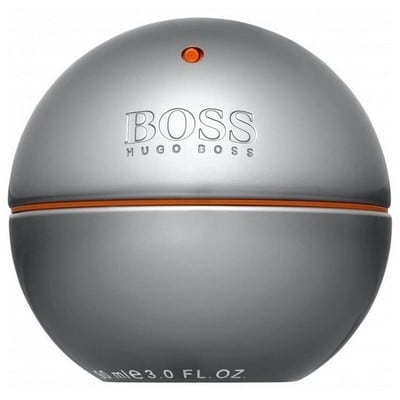 Boss in Motion, launched in 2002 by Domitille Michalon Bertier, is a fresh and clean scent with a hint of spice that makes it perfect for summer days or when you want to feel ready to take on the world. It has been described as the embodiment of modern masculinity by perfumers.
This bottle is a citrusy fragrance with notes of orange and bergamot. The citrus notes help give off a youthful vibe without being too sweet, making it great for younger men who want something different from traditional colognes.
Any man who wants to be noticed while maintaining his masculine appeal should try this cologne.
---
Boss the Scent Private Accord
Intimate Muskiness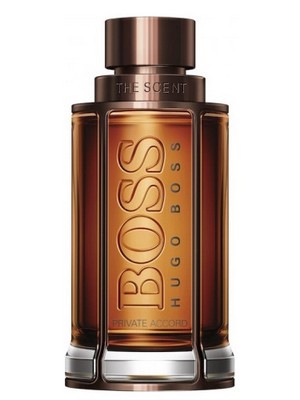 Boss The Scent Private Accord is a quality fragrance from Hugo launched in 2018. Bruno Jovanovic, who has worked for other luxury brands like Armani and Givenchy, created this scent.
The notes of this scent include ginger and bergamot. Then, it has floral notes of rose and geranium, which give the scent a more masculine vibe. Finally, patchouli and musk are added to round out the fragrance.
This cologne best suits younger men who want something fresh and woody. The bottle features a playful twist on classic grooming products, a textured white cap with rounded edges resembling a shaving brush handle.
---
Boss Orange for Men
A Pulp of Zesty Spiciness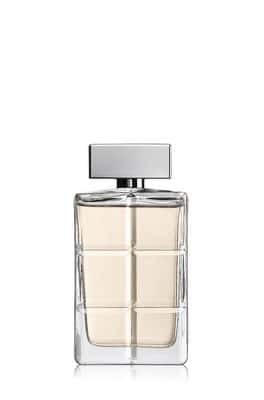 Boss Orange for Men was launched in 2011 and has become one of the most popular fragrances in its class.
The scent is a blend of red apple and coriander, two notes that are not often found together as they share an aromatic quality. However, this combination works well in Boss Orange for Men because it highlights the fruity side of each note while maintaining its spicy elements.
This fragrance is perfect for the man who wants something different from all the other scents on the market today. Instead, the sweet and spicy notes will attract attention wherever you go.
---
Hugo Just Different
For Those Who Want to Stand Out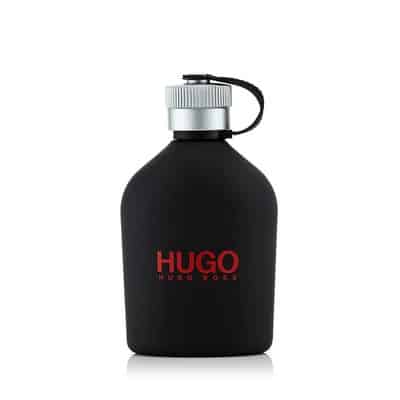 Hugo Just Different was launched in 2011 and is a fragrance for the modern man. It combines mint, apple, and birch notes with a blend of woods, musk, and sandalwood, creating an aroma that simultaneously smells clean yet masculine.
This cologne is perfect for those looking for something new to try out or those who want to try something new but don't want to spend too much money on it.
This fragrance lasts around 6 hours on the skin, so you won't have to worry about reapplying it throughout the day.
---
Boss Bottled Unlimited
To Impress the Crowd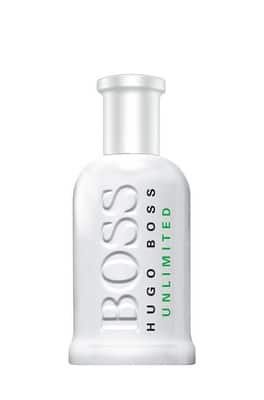 Boss Bottled Unlimited is a light, crisp fragrance launched in 2014. Its elegant white bottle has a minty scent with notes of grapefruit, lemon, and green apple to give you a fresh and clean feel.
This cologne is great for men who like wearing cologne but don't have time to spray it on every day since it doesn't last as long as other fragrances.
Boss Bottled Unlimited is perfect for the man who likes to impress but doesn't have time for a full grooming routine. It has a lighter scent that lasts for a while on your skin but can be reapplied throughout the day to keep you smelling fresh.
---
Hugo Dark Blue
Deep Earthy Goodness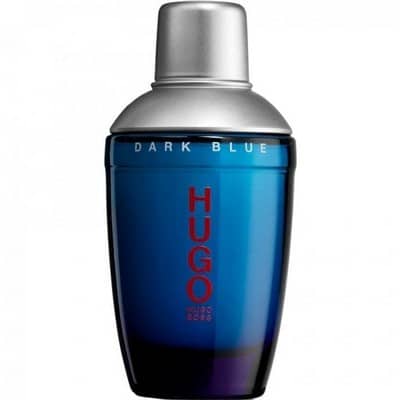 The 1999 Hugo Dark Blue cologne is a sophisticated, aromatic scent that's perfect for men who want their fragrance to be understated but still noticeable.
It was created by Alain Astori and Beatrice Piquet and features notes of ginger and grapefruit, giving it a fresh feel. This cologne is great for all occasions, from casual weekends to important business meetings.
The cologne opens with a burst of grapefruit and ginger, which gives it a crisp feeling. It then transitions into the heart notes of juniper berries, black pepper, and sage, giving it an earthy feel. Finally, the base notes of oakmoss, patchouli, and musk give this fragrance its masculine character.
---
Boss Number One
A Timeless Whiff of Woodiness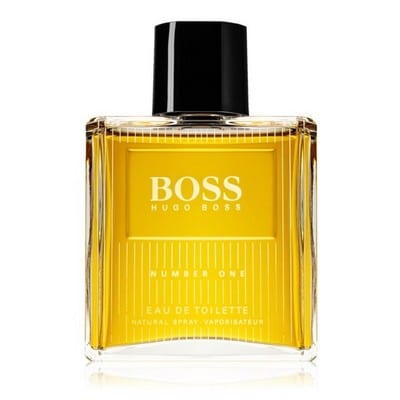 Boss Number One is a fragrance launched in 1985 and has been around for almost 40 years. Pierre Wargnye created this masculine scent. It has top notes of bergamot, Mandarin orange, and lemon, middle notes of rosemary extract, and base notes of sandalwood, patchouli, and ambergris.
All these ingredients result in a fragrance that has a very clean, fresh scent. It's not overbearing and can be worn by men of all ages without being too young or old. This is why it's one of the most popular fragrances in history.
If you like a fresh manly scent that's also woodsy, then Boss Number One is right up your alley.