Tommy Hilfiger is a leading designer brand that celebrates the core of classic American style of being cool and preppy. Aside from clothes, Tommy Hilfiger is also known for its fragrances, which capture the scent that embodies the people who work daily to reach their dreams.
Behind the brand is Thomas Jacob Hilfiger, who founded his Tommy Hilfiger Corporation in 1984. His designs attracted young professionals and stars from the music industry, such as Enrique Iglesias and Beyoncé Knowles.
Tommy Hilfiger's fragrances for men are typically green, fresh, spicy, and zesty. His bestselling fragrances are Tommy for Men (1995) and Tommy Girl (1996), combining the scents of citrus, fruits, and wood. In addition, Hilfiger has more than 80 fragrances created by some of the best noses in the industry. Below are some of his best men's colognes.
---
Eau de Prep Tommy
Cool Breeze & Blue Skies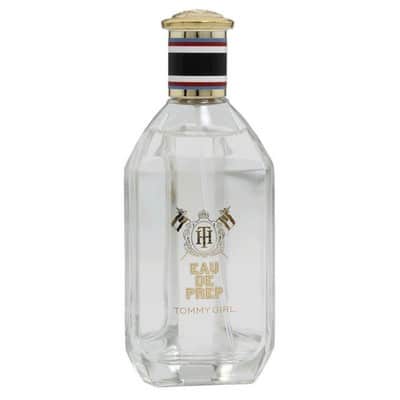 Eau de Prep Tommy has a woody aromatic fragrance created by perfumer Rodrigo Flores-Roux and launched in 2011. The scent is sporty and elegant, blending citrus, spices, and flowers with a touch of amber and suede.
This cologne reminds of the perfect summer weather for sailing aboard a yacht or relaxing at a country club. But the scent is not only for spring and summer wear.
Men can wear it for any occasion, as the fresh, clean, and crisp scents give off a masculine fragrance that is not powering, although it is not long-lasting.
---
Hilfiger Athletics
Sporty Scent That Lingers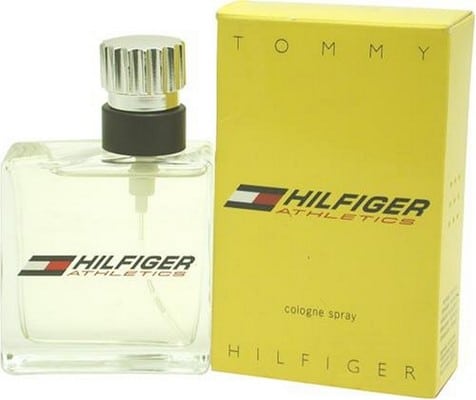 Another early release from Tommy Hilfiger is Hilfiger Athletics, an aromatic fragrance introduced in 1998. Hilfiger Athletics releases the dominant scents of bergamot, star anise, grapefruit, fresh greens, and spices.
Hilfiger Athletics was discontinued but is still available online and on the company website. Males continue to look for this fragrance, which they consider one of the greatest men's fragrances from Tommy Hilfiger.
The crisp, sharp, tangy scent truly defines the masculine and sporty fragrance of Hilfiger Athletics, a cologne that men can wear casually every day.
---
Hilfiger Est. 1985
Fresh Clean Scent for Mature Men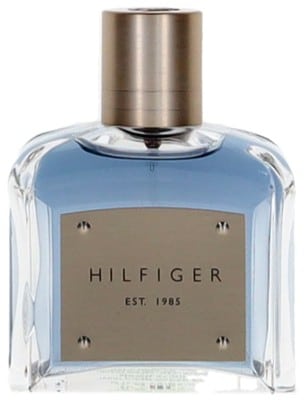 Hilfiger Est. 1985 is an aromatic fragrance from the nose of Givaudan and was released in 2008. Hilfiger dedicates this scent to an older audience, veering away from the brand's usual youthful thrust.
It has a good blend of citrus fruits, papaya, spices, and flowers, with the classic fragrance of wood and leather. Hilfiger Est. 1985 appeals more to mature users.
The scent is long-lasting, and its fresh and clean aroma makes it the right cologne for summer's dry and warm days.
---
Hilfiger Man Dark Midnight
Unmistakably Masculine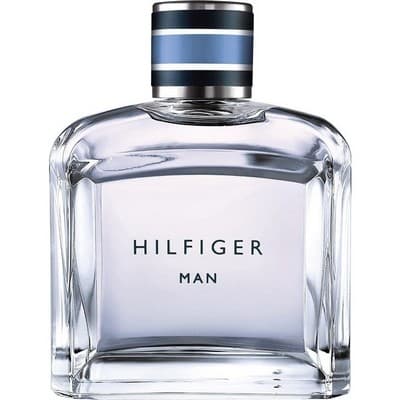 In 2015, Tommy Hilfiger released another men's fragrance, Hilfiger Man Dark Midnight. Hilfiger describes it as woody aromatic. It drew inspiration from New York's vibrancy, which embodies a free-spirited man's electrifying energy.
Hilfiger Man Dark Midnight opens up fresh and clean with rosemary, lemon, fennel, and neroli scents. The middle and base notes give it the deep, woody aroma that completes the masculine scent.
The nice and mellow scent makes the cologne suitable for eveningwear, but other men say it is a scent they can enjoy anytime.
---
TH Bold
Zesty and Clean Scent That Lingers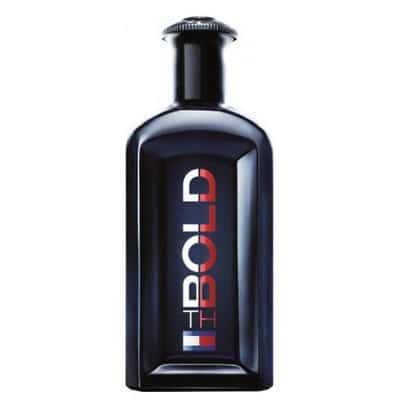 TH Bold was released in 2015. The scent is strong, sporty, and fresh. Like its image model, Rafael Nadal, the scent is suited to bold, courageous, and passionate men who love to win.
TH Bold opens with the citrus scents of bergamot, blood grapefruit, pomelo, and tangerine. Then, it is layered with the aromas of flowers and spices and the lasting scents of different woods.
The result is a cologne that balances the scents of fruits, manly flowers, and essential woods, which make the scent undeniably male. TH Bold is suited for casual settings.
---
Tommy
The Company's Original Namesake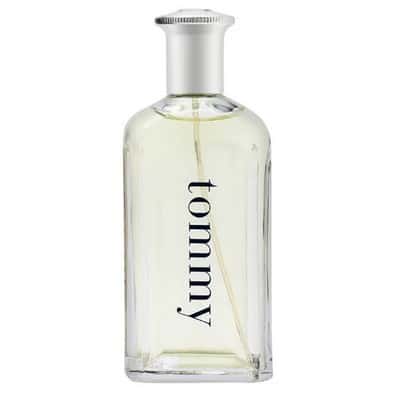 Tommy is one of the company's early releases, a mainstay in the Hilfiger fragrances lineup, and the perennial favorite. The hit fragrance came from the artistry of Alberto Morillas and Annie Buzantian.
The scent is crisp and clean, with citrus and mint, ending with a scent that is sweet and warm. Tommy is perfect as a casual daytime fragrance.
The fragrance is suitable for spring and summer, for men who want to smell fresh even after running errands and workouts.
---
Tommy 10
Revitalizing Scent for the Refined Man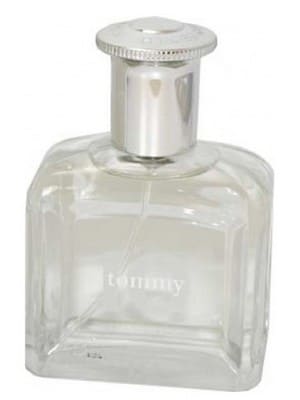 Tommy Hilfiger celebrated its tenth year in 2006 with the release of Tommy 10. It's a cool and refreshing male scent created by Calice Becker and Stephen Nilsen. It smells tart and tangy with the combination of cranberry and pineapple layered with various flowers.
People who have used Tommy 10 said it is chic and trendy, evoking the scents of America, from Hawaii to Arizona to the Rocky Mountains.
The scent is pleasant, and despite the sweetness of the flowers, it is unmistakably a masculine fragrance that is perfect to wear during the day.
---
Tommy Now
A Salute to Vintage Hilfiger Fragrances
Tommy Now was launched in 2018. It is another excellent fragrance from Hilfiger, combining Mandarin orange and bergamot, spiced with cardamom, ginger, and classic woods.
It is a spicy and warm masculine fragrance with plenty of zest. While it is a modern cologne, users feel they are wearing a retro fragrance reminiscent of past fragrances Hilfiger released in the 90s.
Tommy Now is a versatile masculine fragrance that some unconventional women also love to wear. Men can wear it as a daytime scent any time of the year. It is all right for the office and casual or semi-formal after-office socials.
---
Freedom
Enjoy Life to the Fullest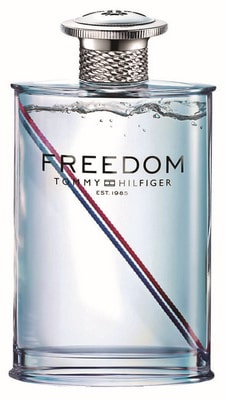 Tommy Hilfiger launched Freedom, a woody aromatic fragrance, in 2012. The inspiration for this men's fragrance are the people who enjoy life, the limitless horizon, and the sea, where the possibilities are endless. Thus, Freedom adapts to a marine-sporty style that Tommy Hilfiger fragrances are known for worldwide.
Freedom is lush and rich, with scents of spices like ginger and white pepper and orange blossoms. As it dries down, you'll smell the lasting scents of sandalwood, vetiver, and driftwood.
The fragrance is a crisp, cooling scent for summer when you want to go to the beach or attend summer parties at sundown.
---
Impact
Get Ready to Take on the World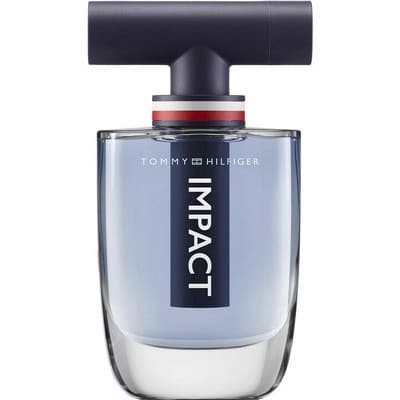 One of the new fragrances from Tommy Hilfiger is Impact, an aromatic, woody, and fruity fragrance the company released in 2020. It is an enticing combination of citrus, wood, coco leaf, musk, and amber.
The initial aroma is sweet and zesty, with the scents of bergamot, orange, and lemon. Long after the citrus scent dissipates, you will get a whiff of the more long-lasting aromas of wood and aromatics.
Impact is versatile. It's for men who know what they want and are sure of themselves. You can wear it in the office, for dinner dates, or early night out in spring or summer.
---
True Star Men
Truly After a Man's Heart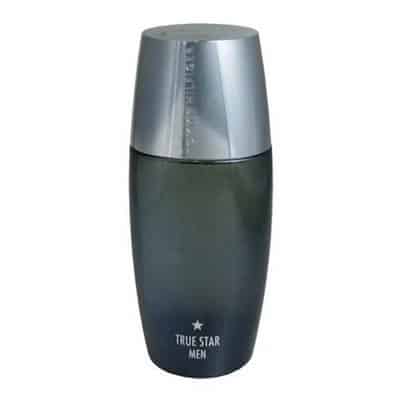 The talented and charismatic Enrique Iglesias inspired and motivated Hilfiger to launch True Star Men in 2005. Hilfiger used the photographs of Enrique Iglesias for its packaging.
True Star Men is a masculine fragrance that exudes the aroma of citrus fruits, freesia, and spices. But its true essence are the lingering scents of saffron, vanilla, sandalwood, and leather.
True Star Men is not an overwhelming fragrance. Instead, it has more of an outdoorsy-woodsy-marine essence, which is suitable for lazy afternoons and evenings when you want to take it easy.
---
Hilfiger Man Sport
Casual & Fun
Hilfiger Man Sport embodies the scent associated with Tommy Hilfiger fragrances for men – citrusy-fruity-manly.
The fragrance, which Tommy Hilfiger launched in 2012, combines the aromas of Mandarin orange, pineapple, artemisia and ginger flower, various gentle flowers, sandalwood, and amber. The scent is fresh, invigorating, and long-lasting, similar to Hilfiger Man Est. 1985.
Hilfiger Man Sport is not a complicated fragrance. It has a touch of sweetness, making the cologne suitable for younger men who want to smell good when they go on casual outings with friends during the day or in the evening.